Jade Meyers | THEARTISTJADE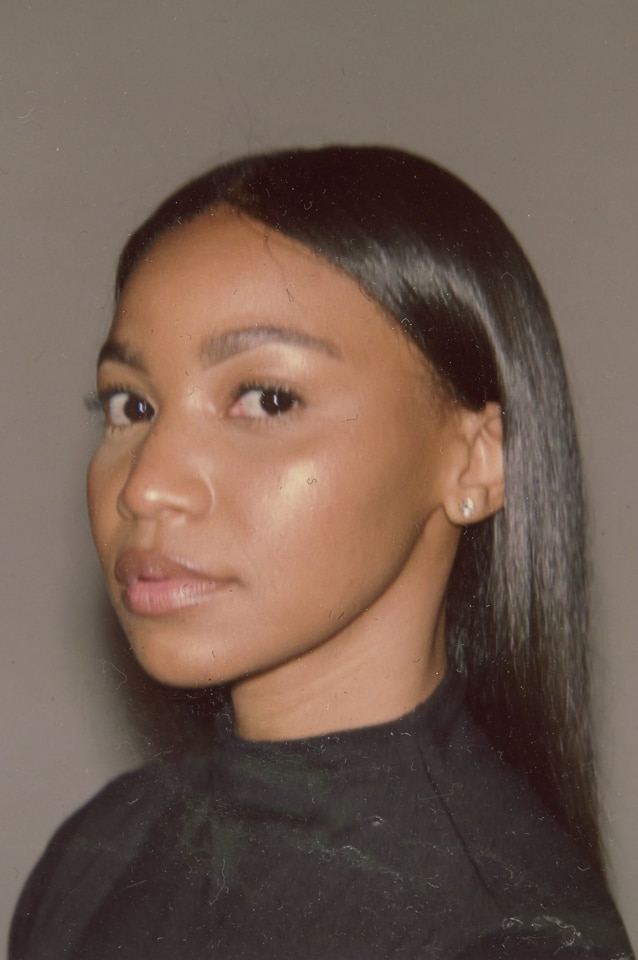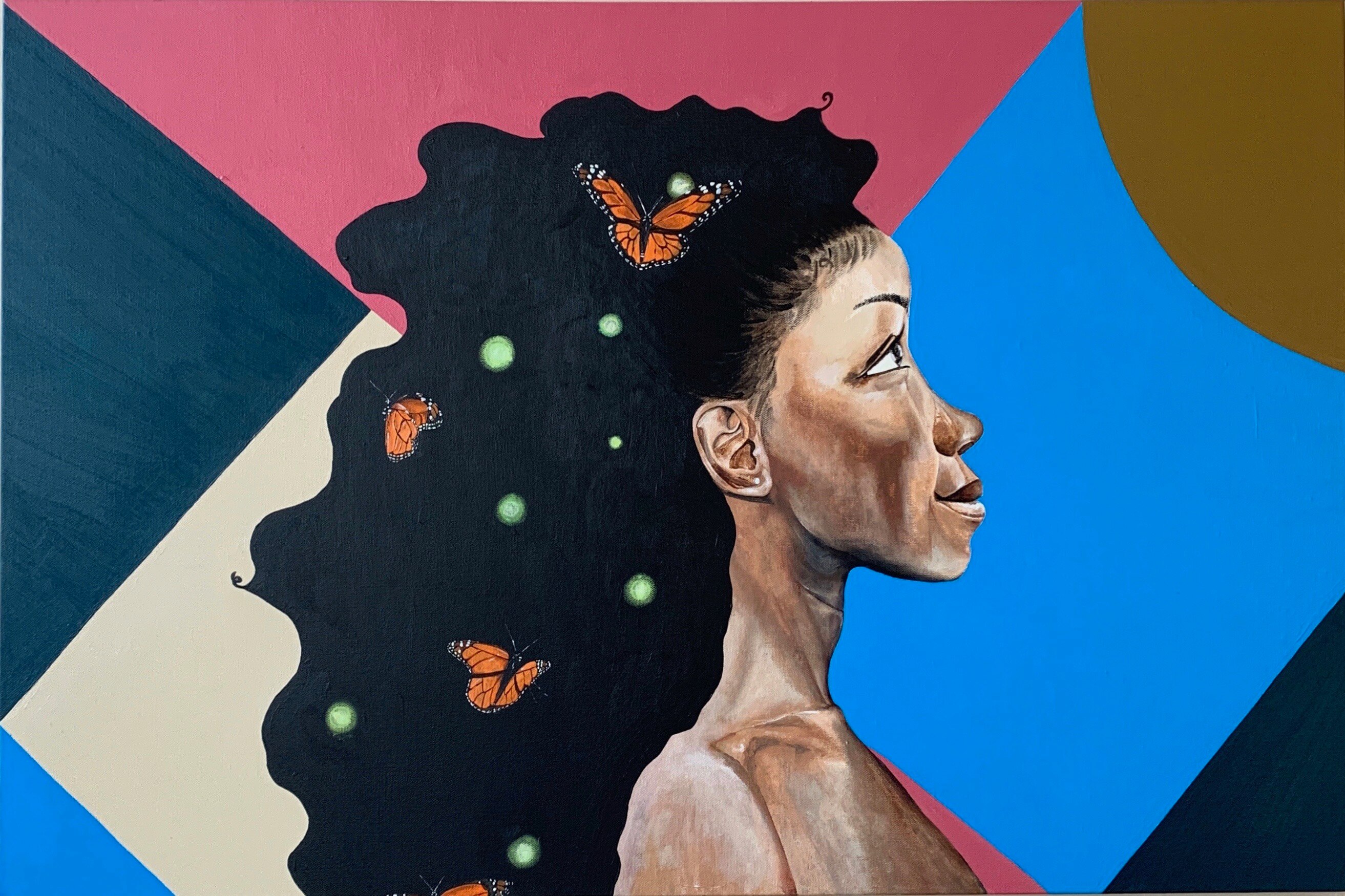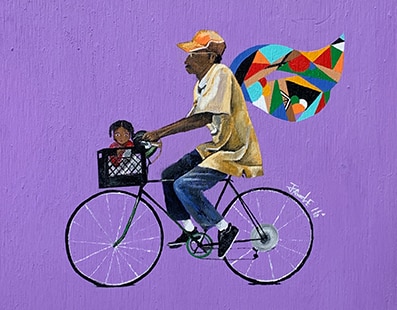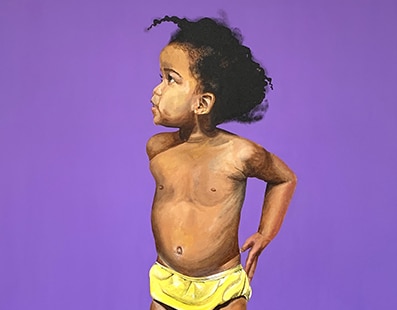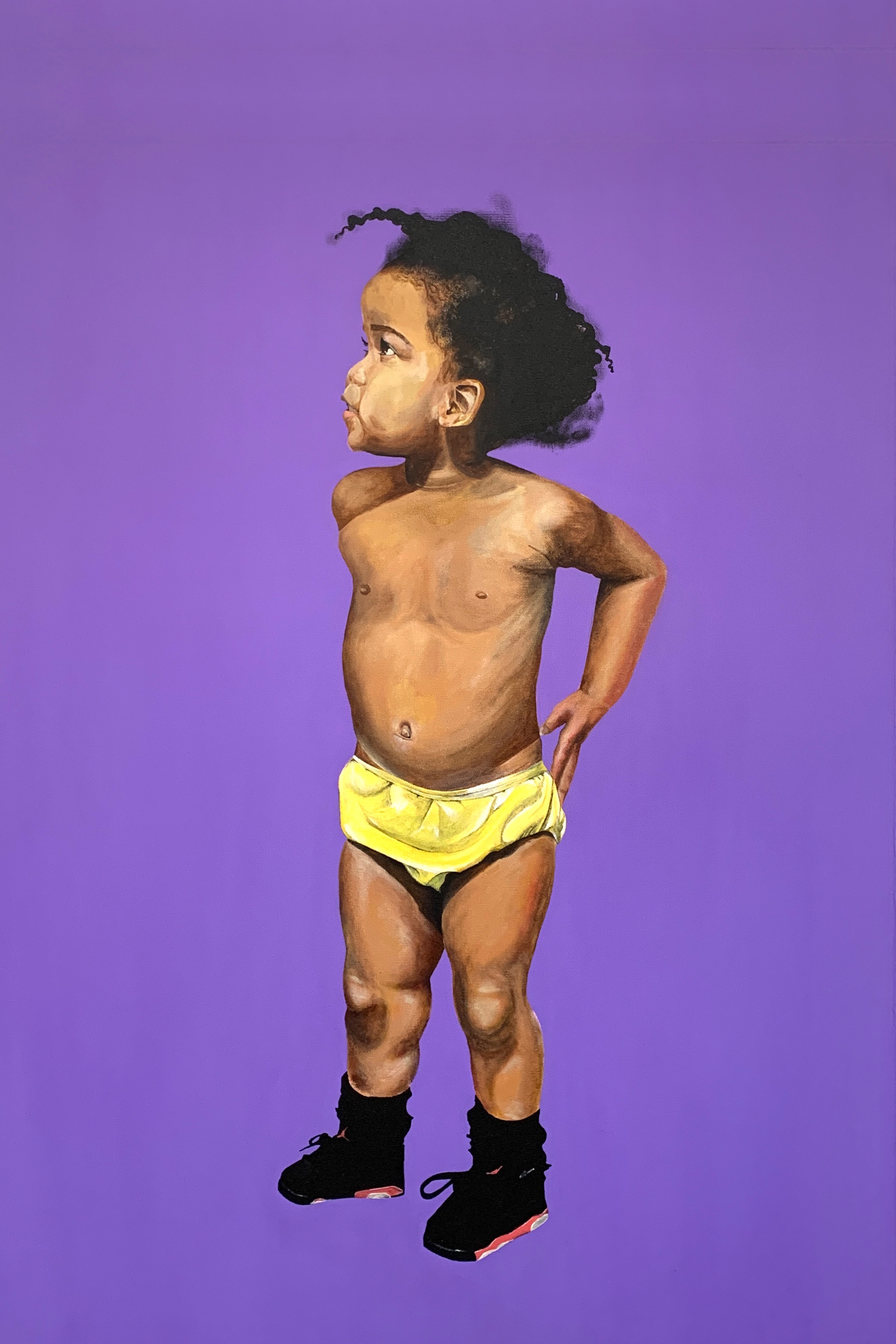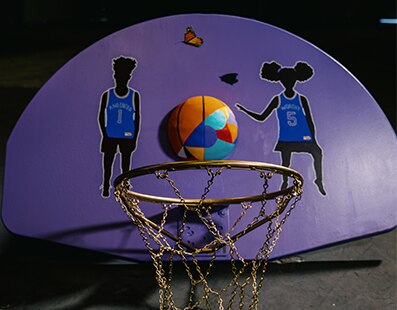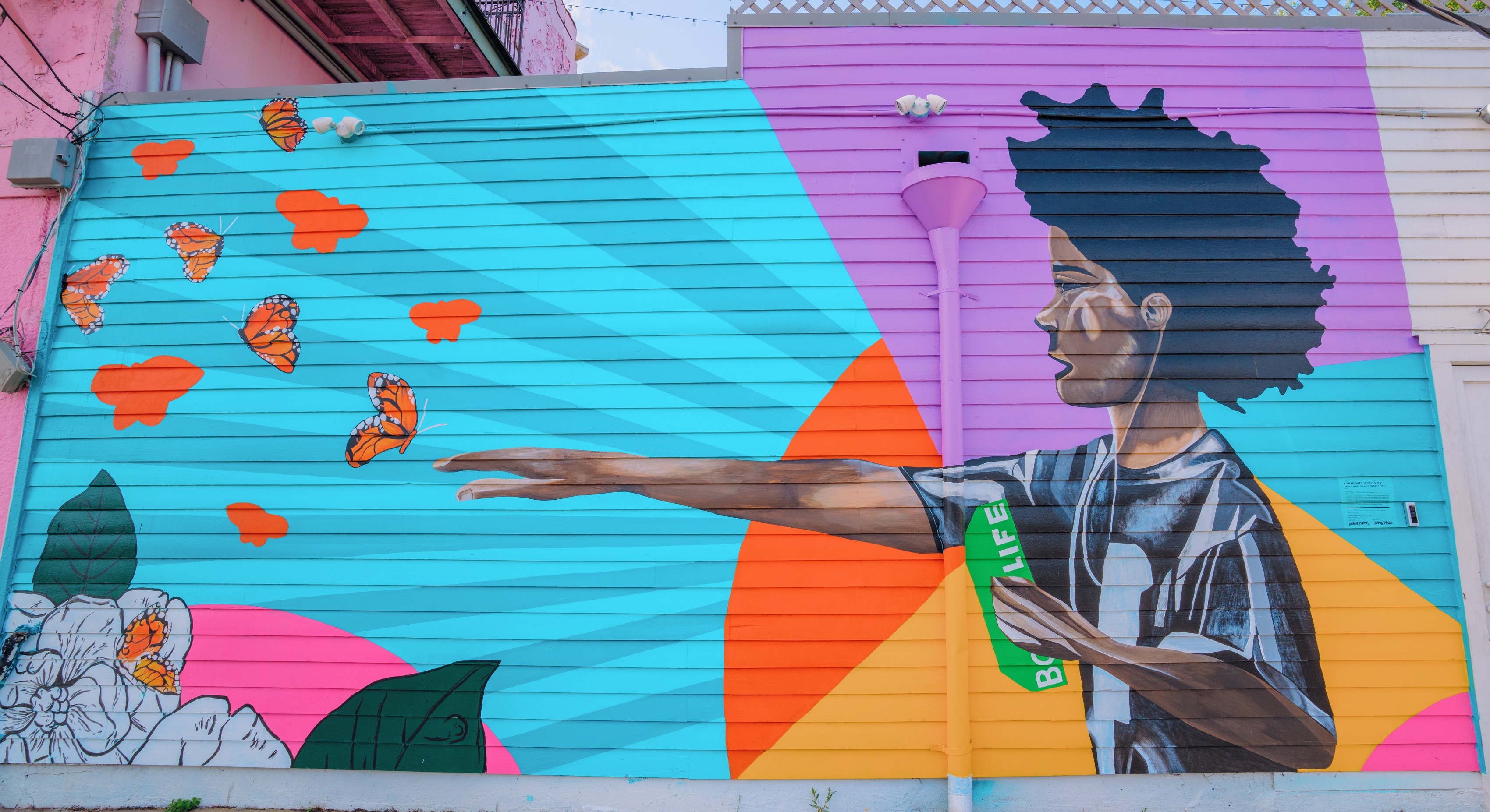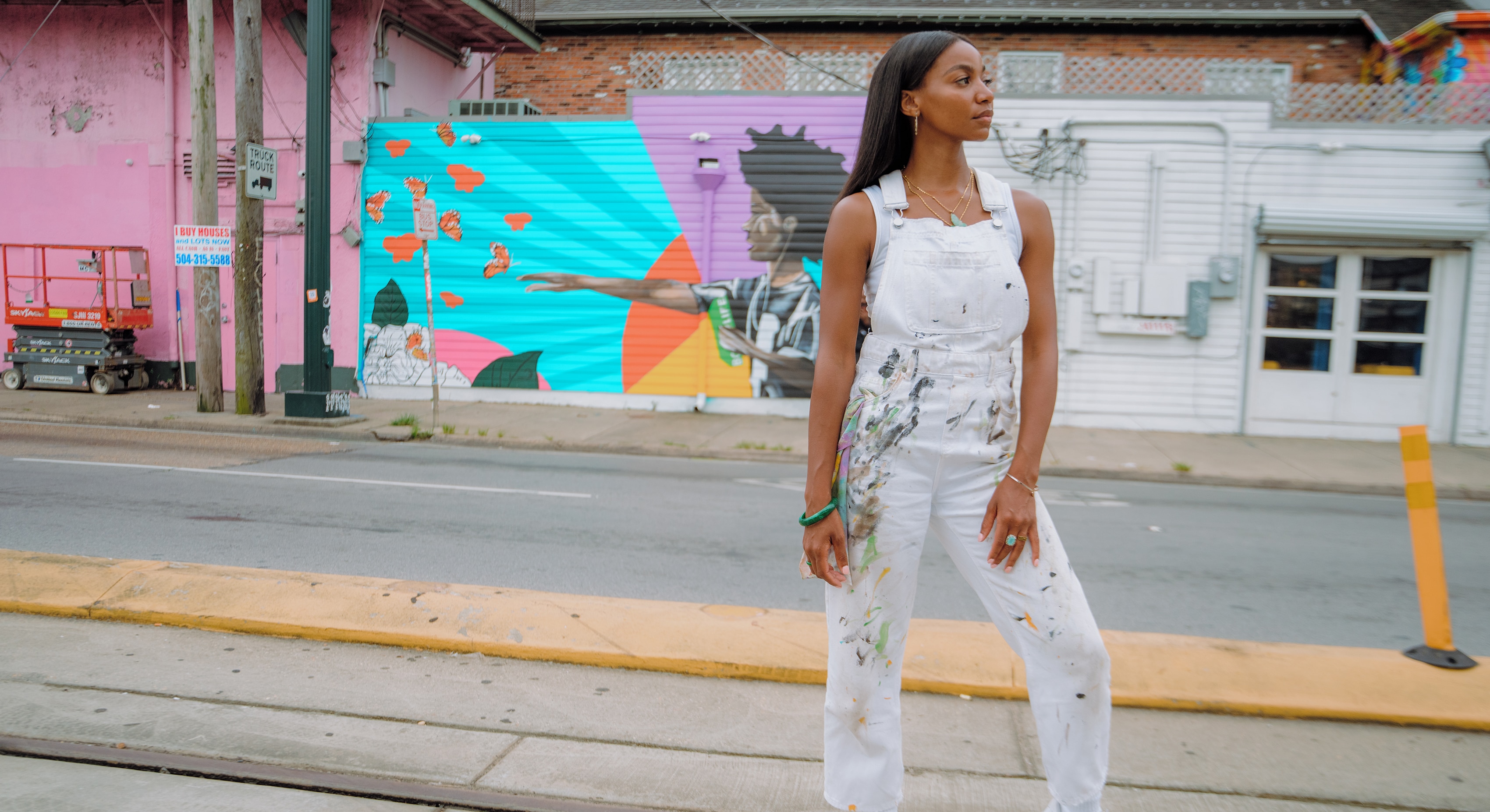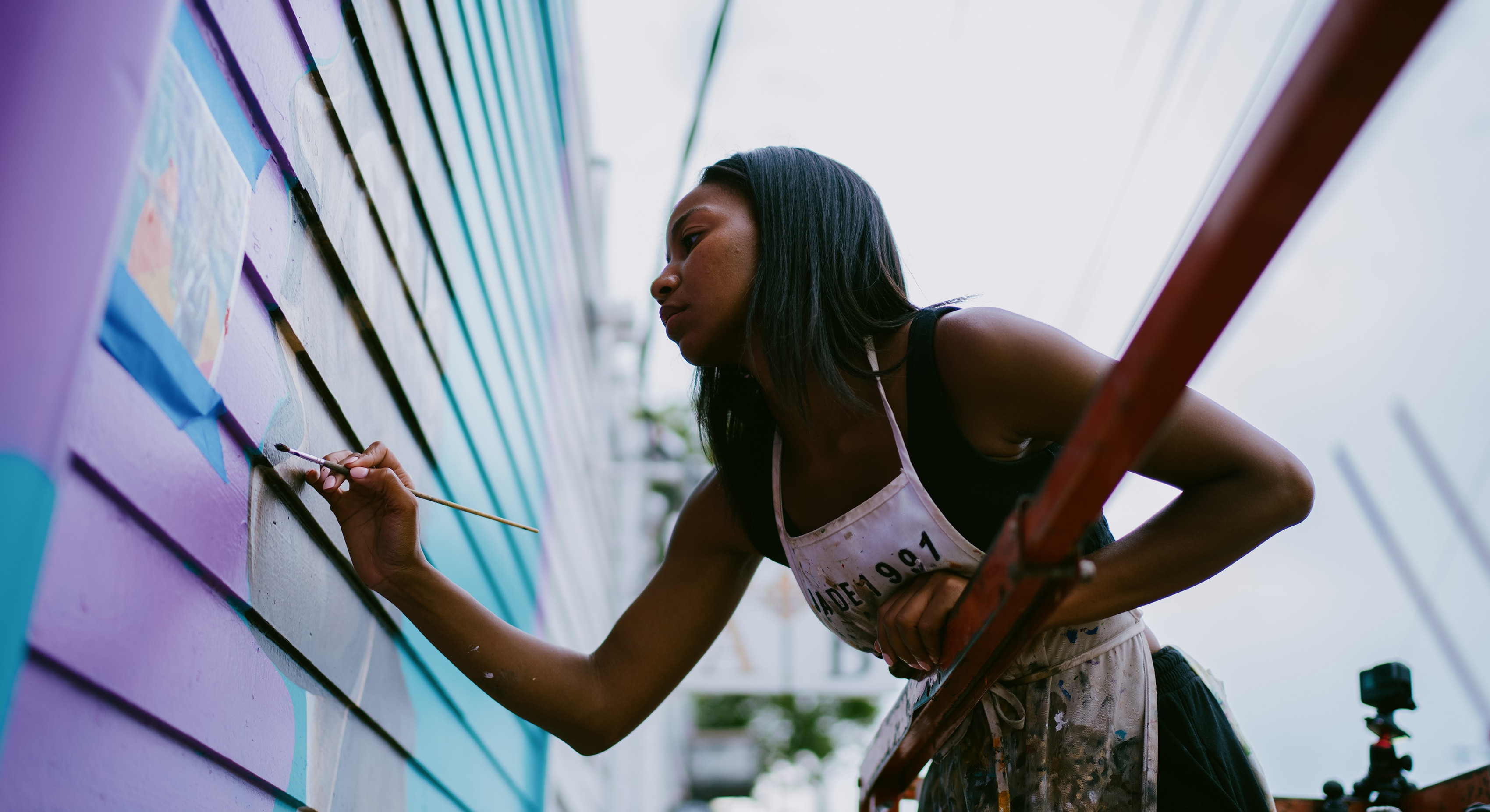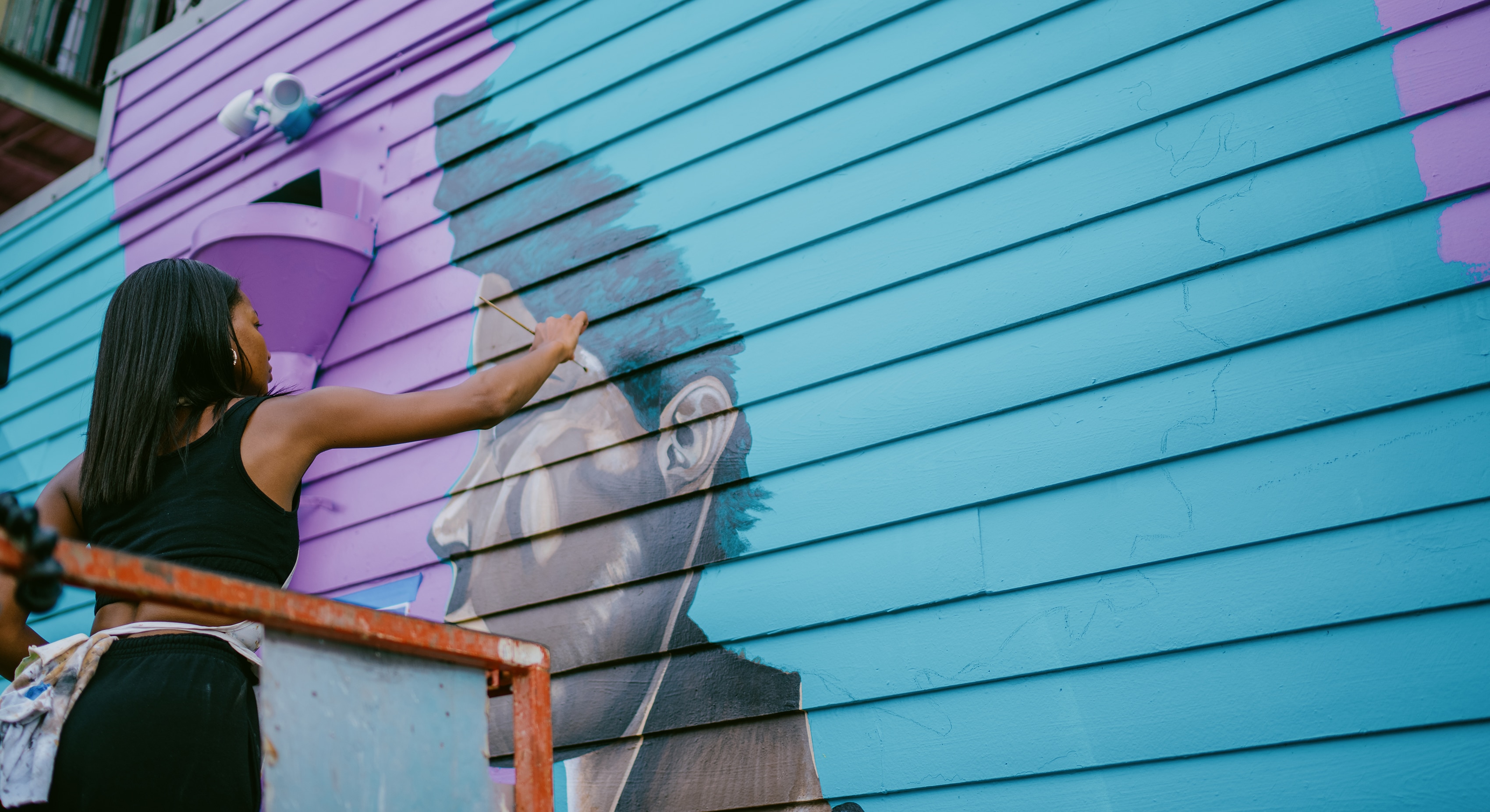 Morrah Burton-Edwards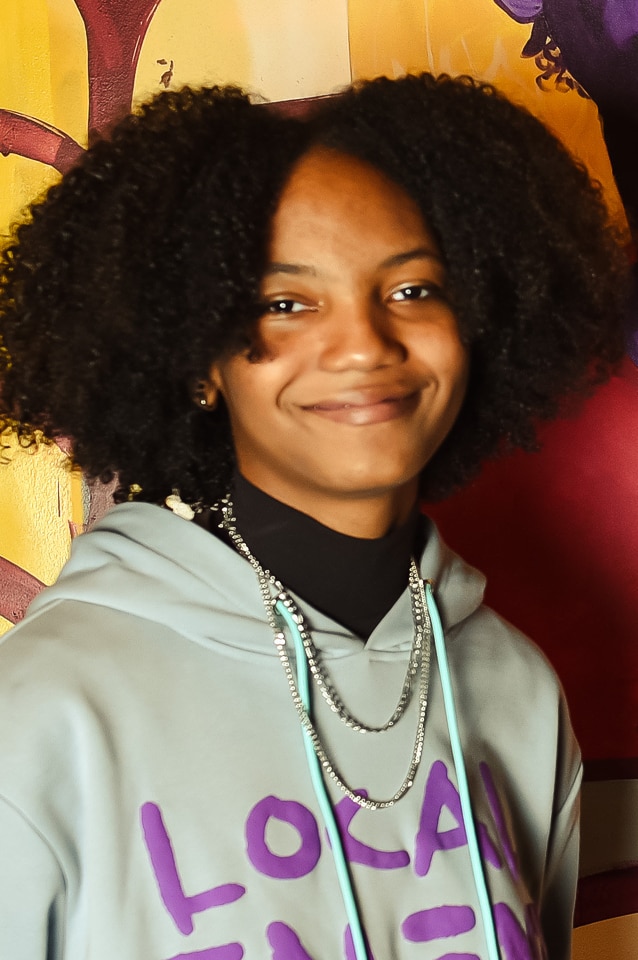 I am an 18 year old artist from New Orleans that loves to paint big. I enjoy ambitious projects that help me grow as an artist.

My mural shows how each part of a community is essential to the others throughout the ages. The older woman represents the anchor of the community that provides support and the figures in the middle represent the two upcoming generations which guide the future. The Fleur De Lis at the bottom contains a seed that represents the future generations and how they will bloom.
SPRING 2021 • LOWER GARDEN DISTRICT
Merchant House Antiques
1150 Magazine St.
New Orleans, LA 70130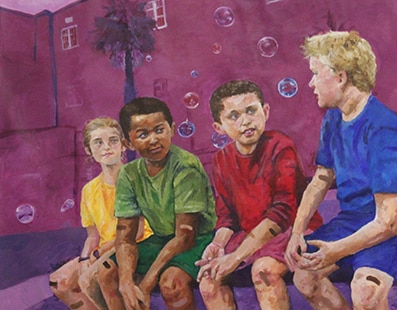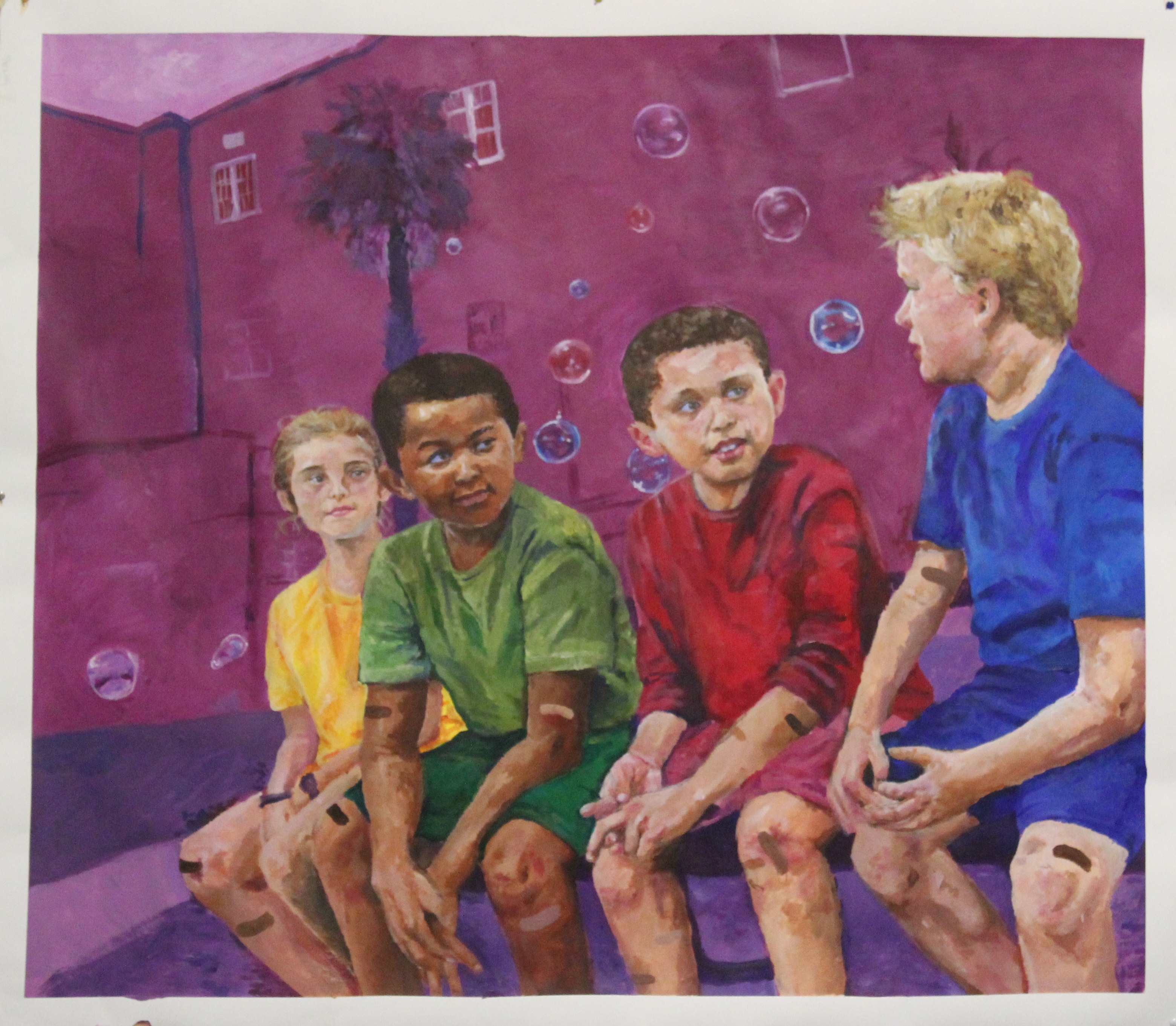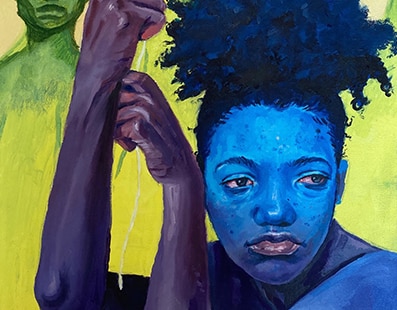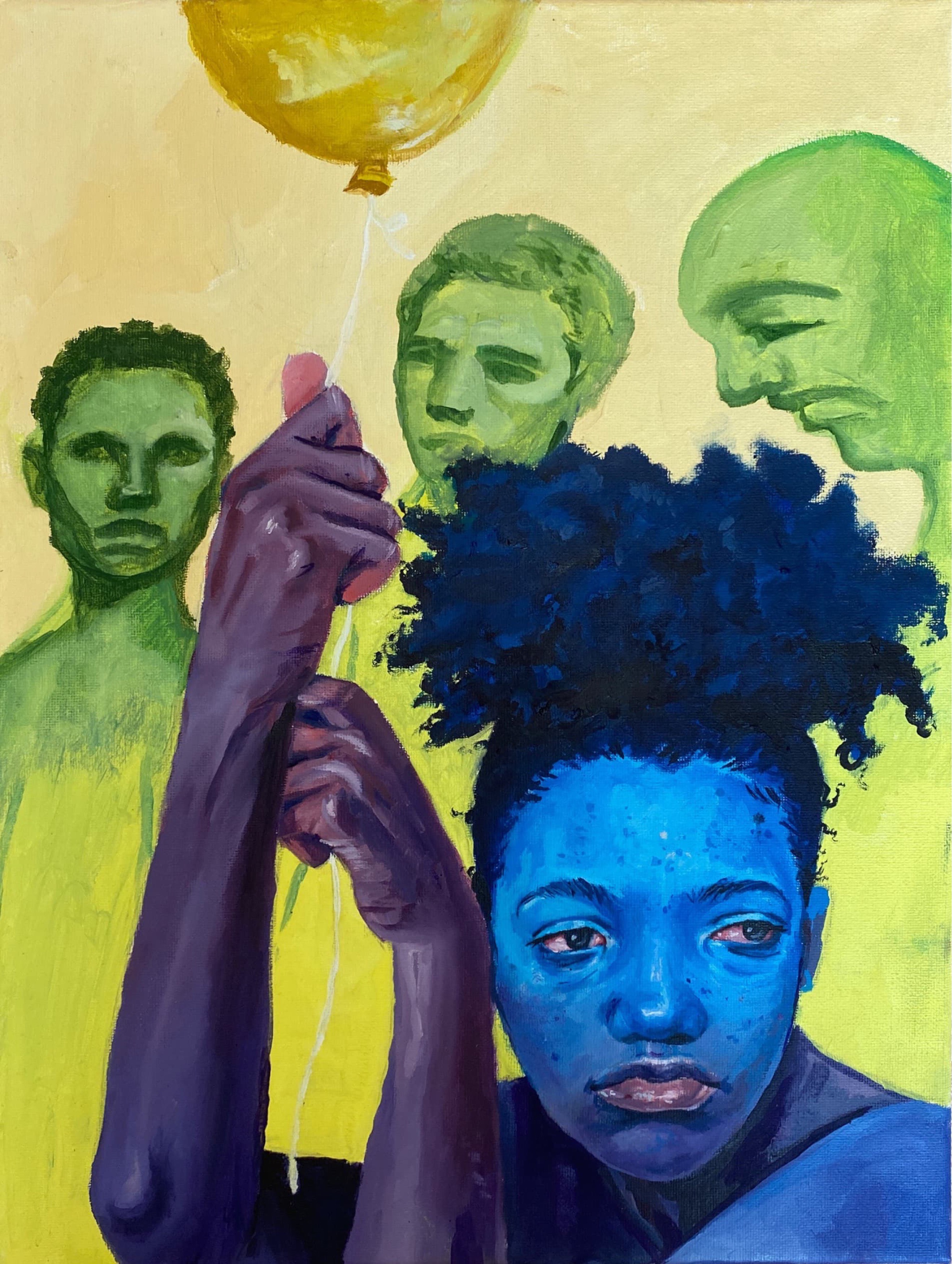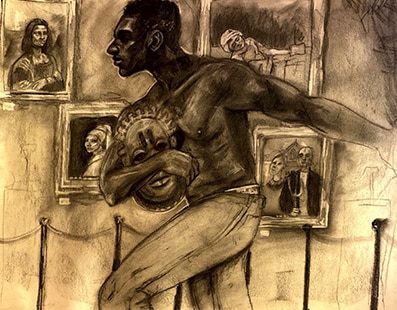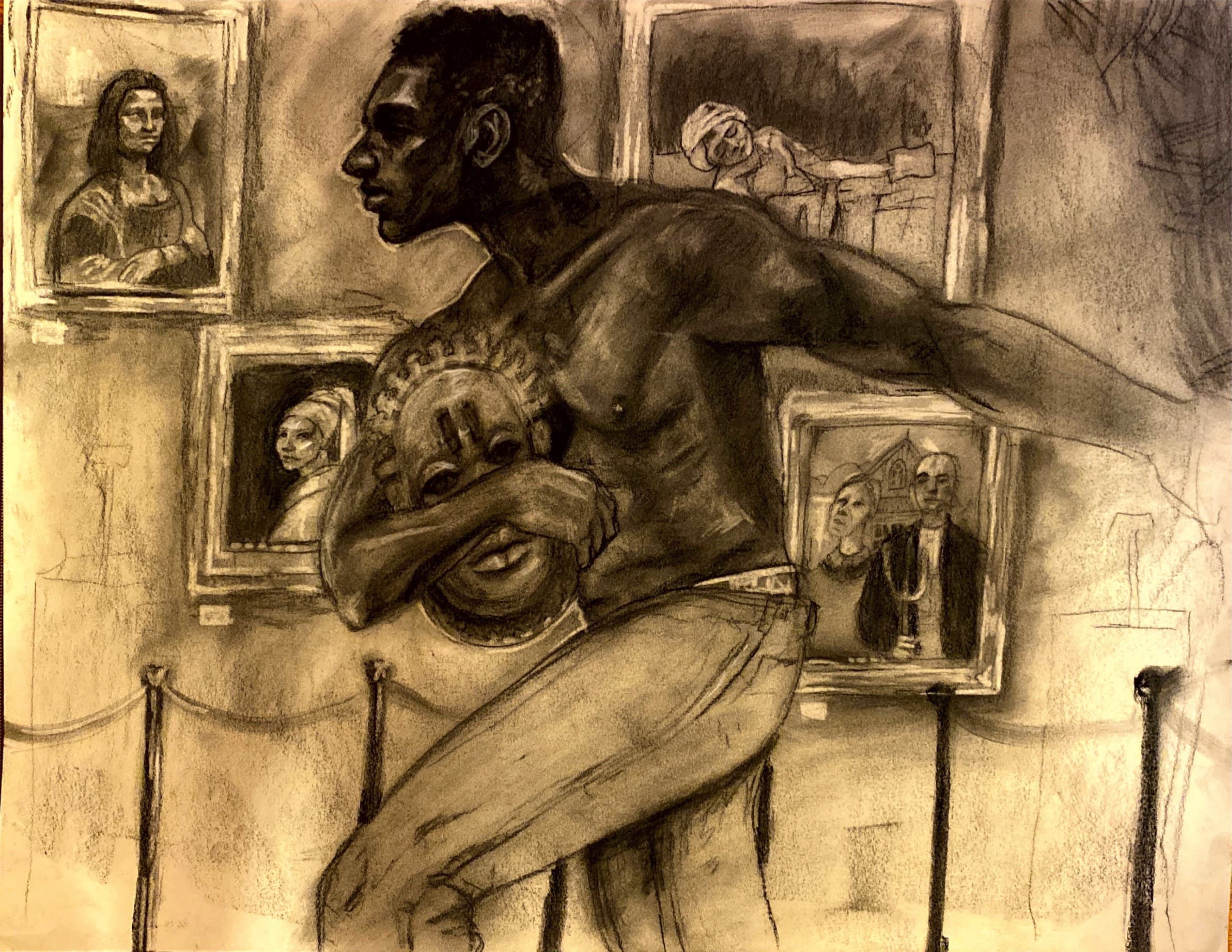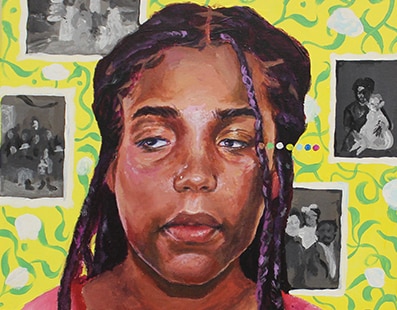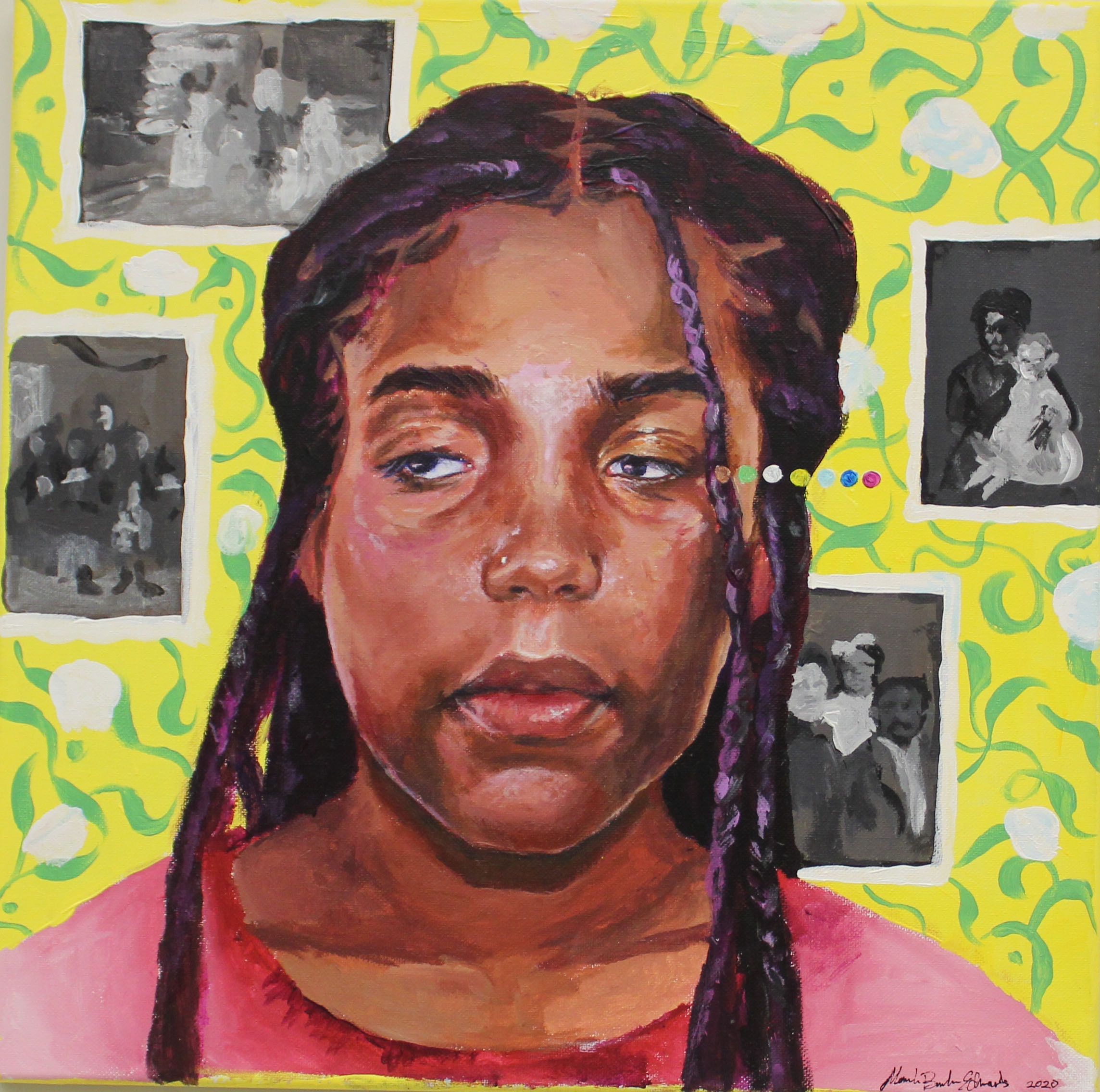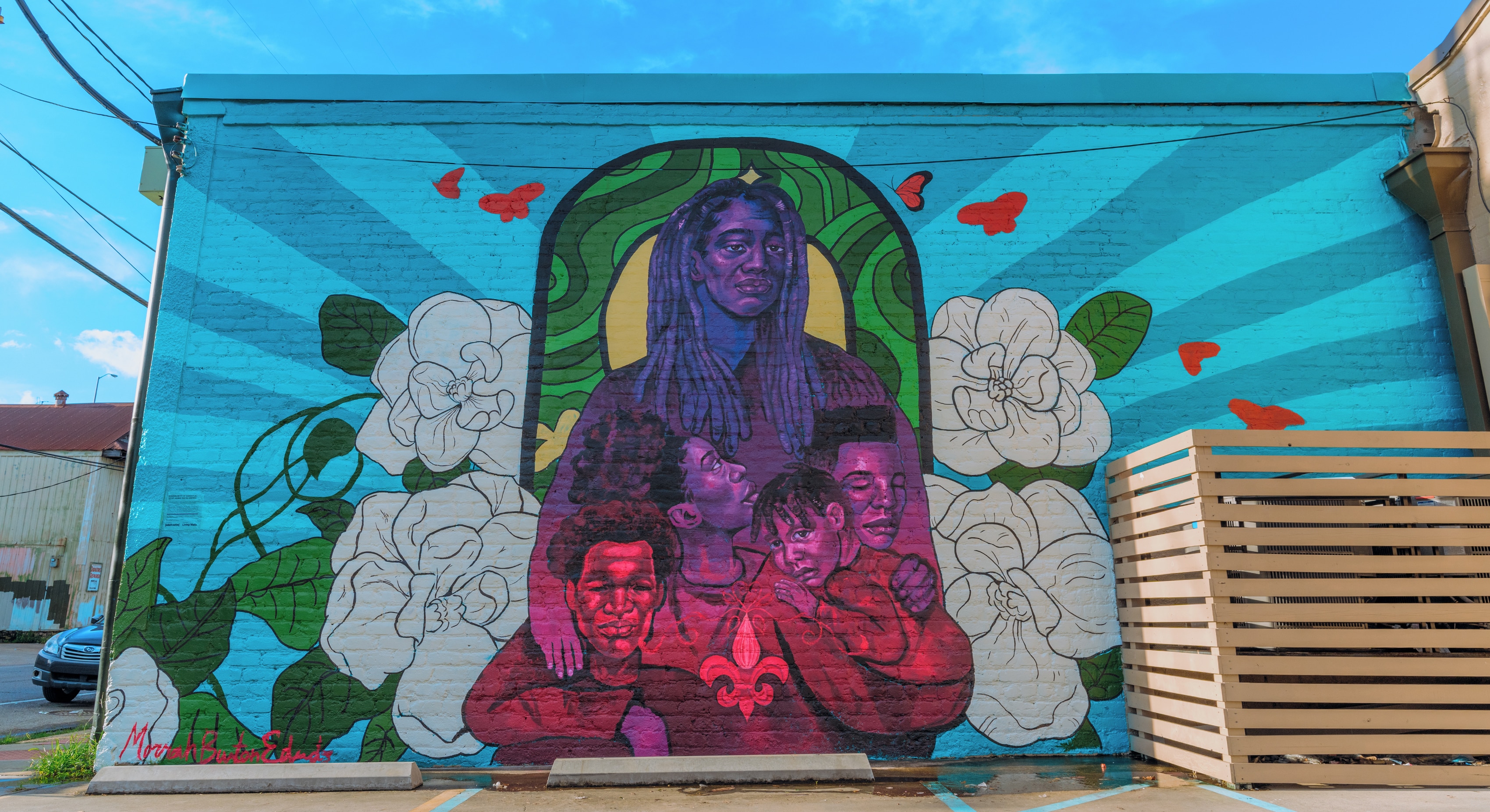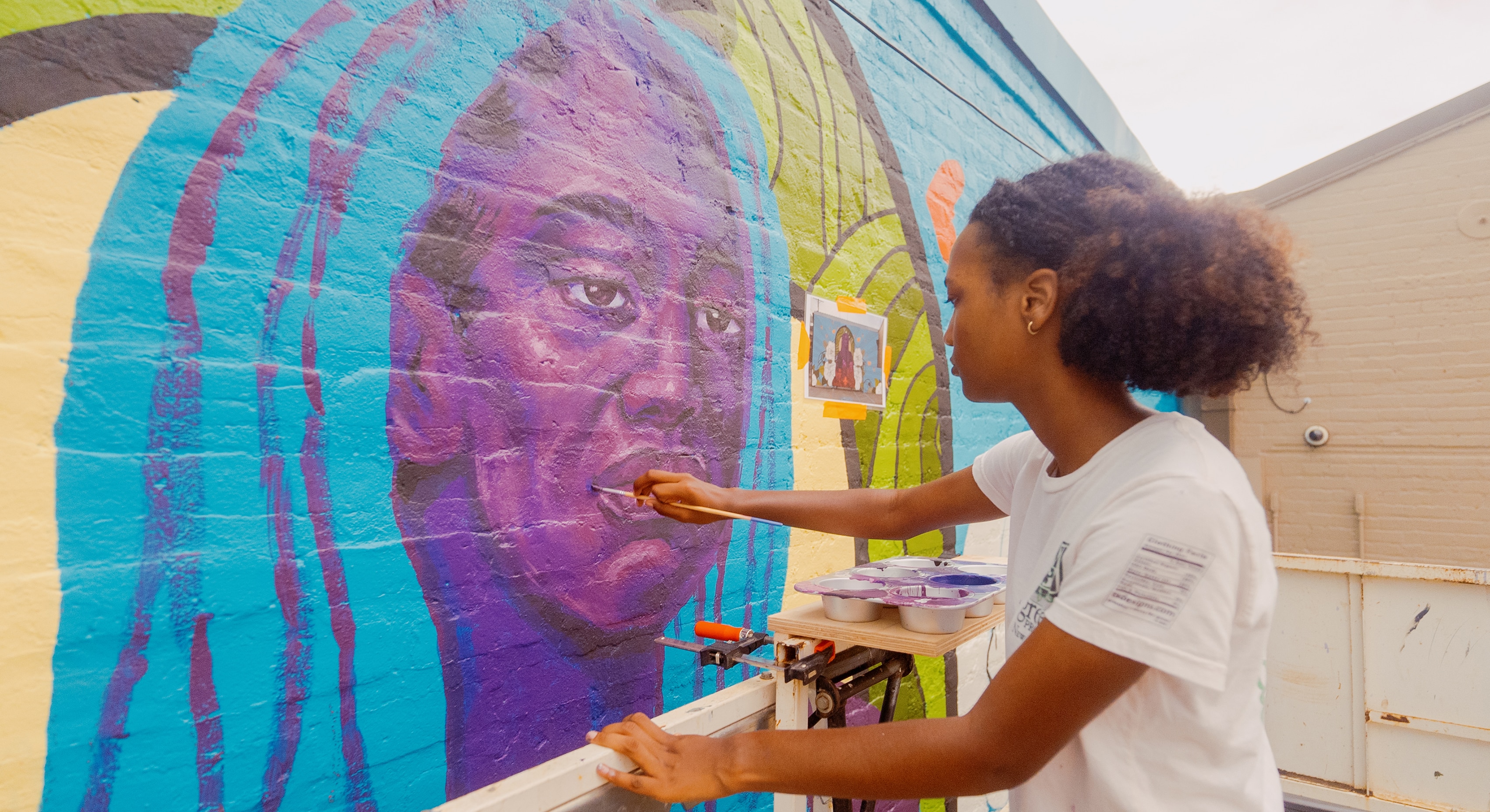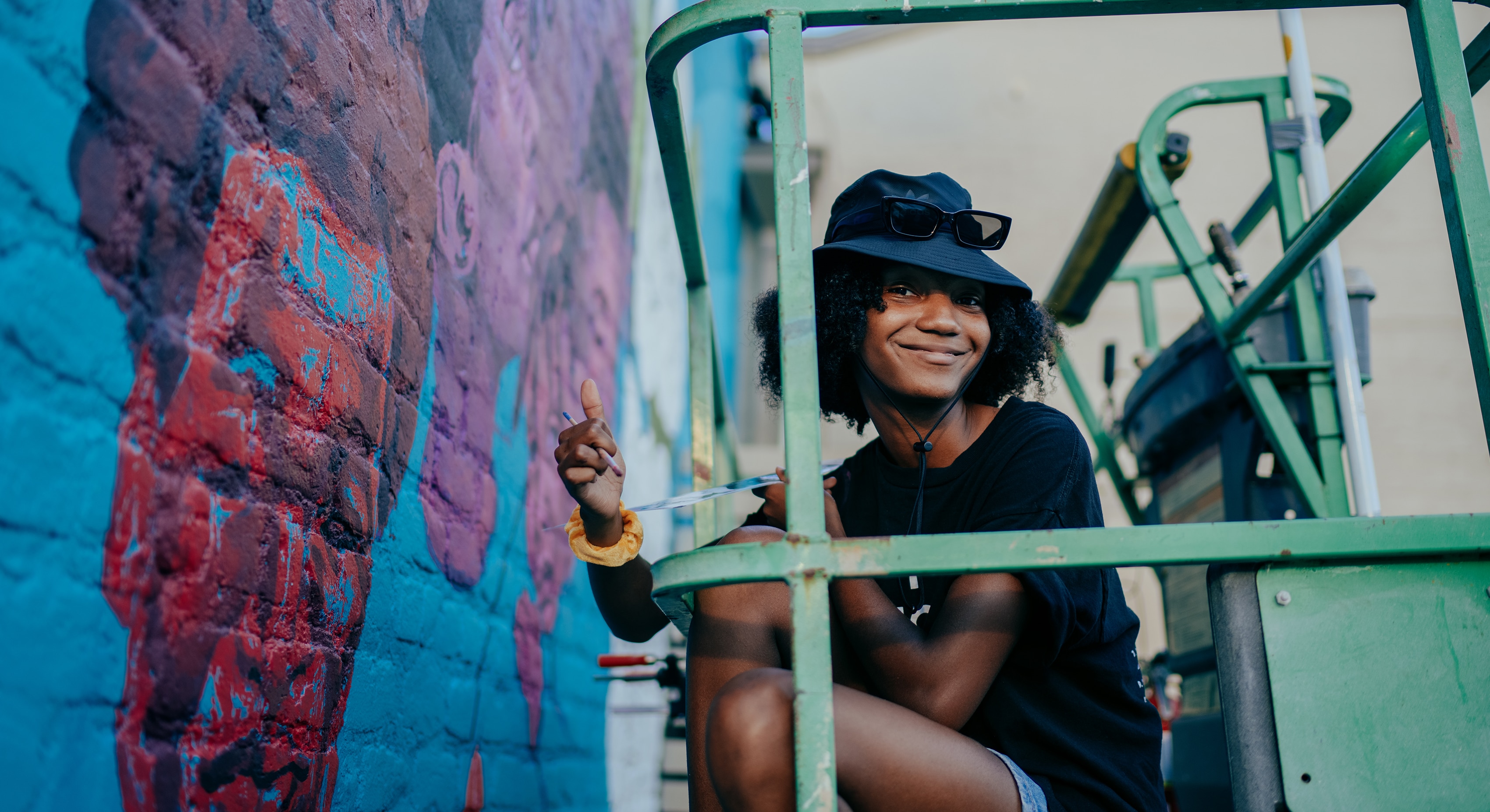 Nik Richard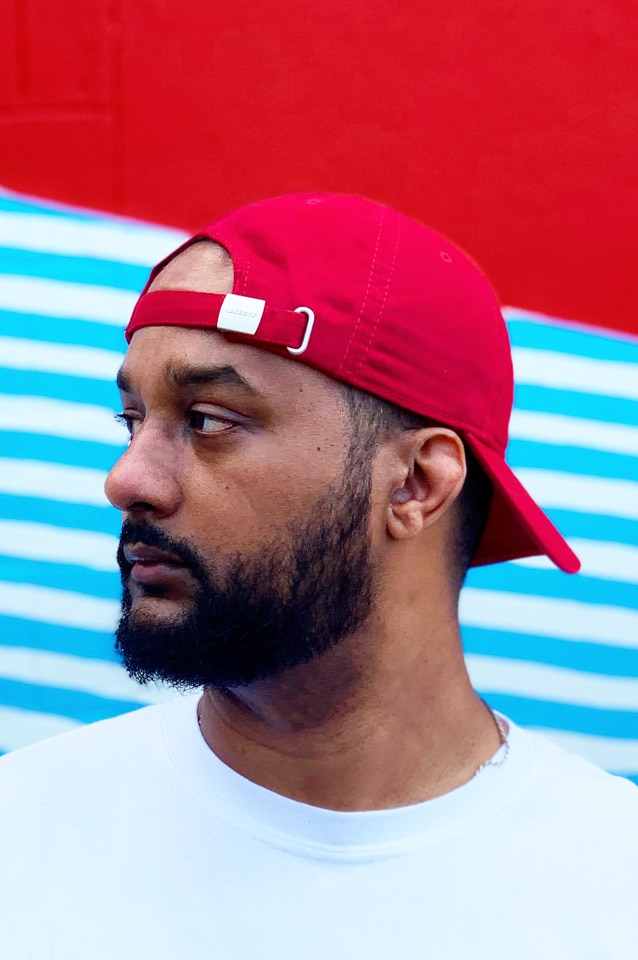 Nik Richard is a visual artist and urban planner from New Orleans, LA. Nik's work focuses on highlighting the vibrant culture of New Orleans, and amplifying current urban and social issues with his colorful and surreal art style. Nik works primarily as an illustrator, collaborating with many local and national agencies on editorial works and public art installations.

Nik's art in "We Are Essential" depicts what an essential community has looked like over the last 16 months. His image honors culture bearers, healthcare workers, and social justice advocates, and the synergy of community.
SPRING 2021 • MILAN COMMUNITY
YaYA Arts Center 3322 Lasalle St.
New Orleans, LA 70115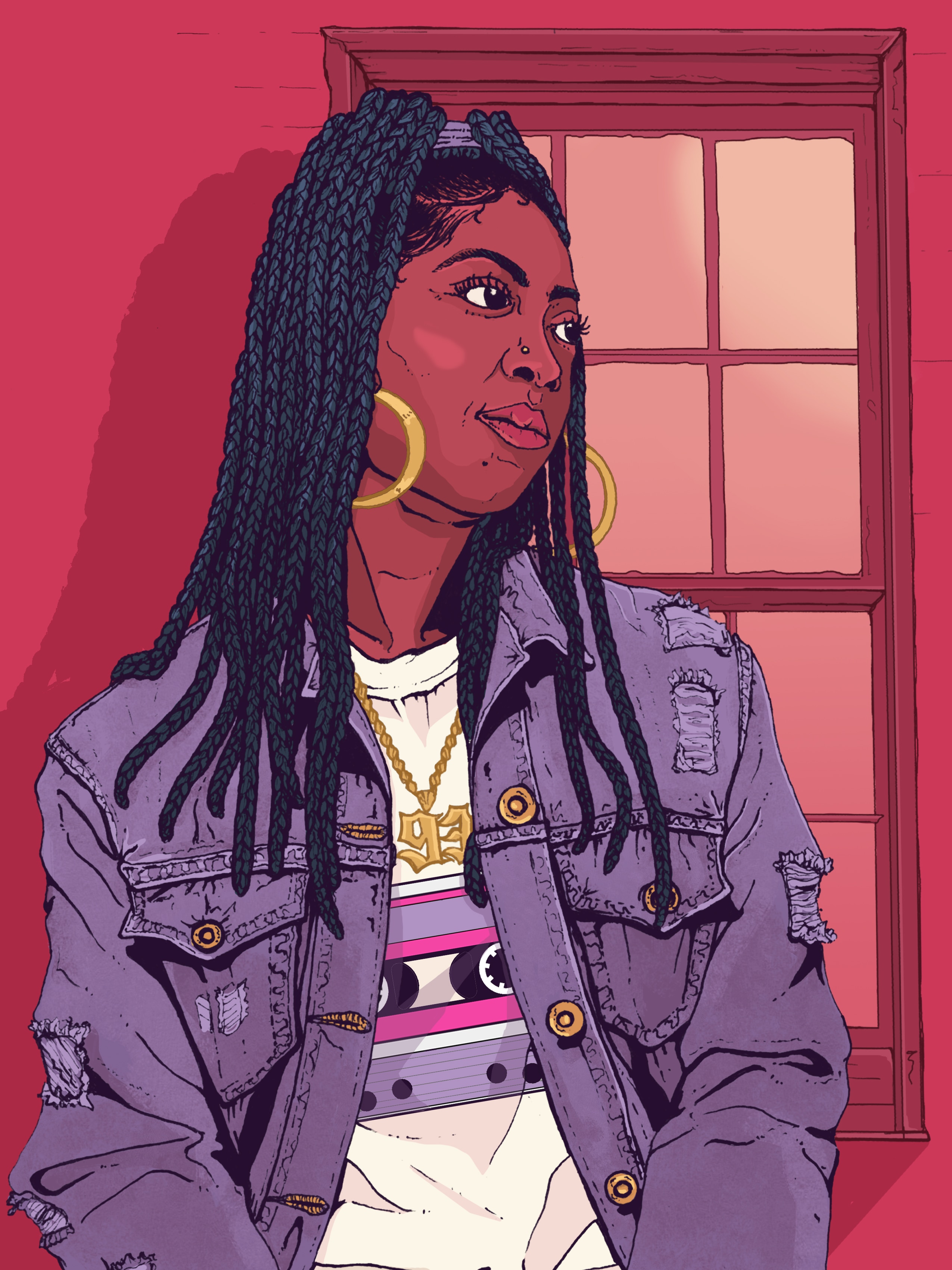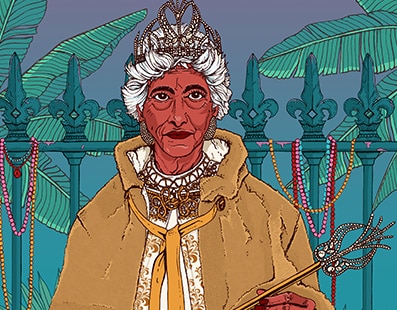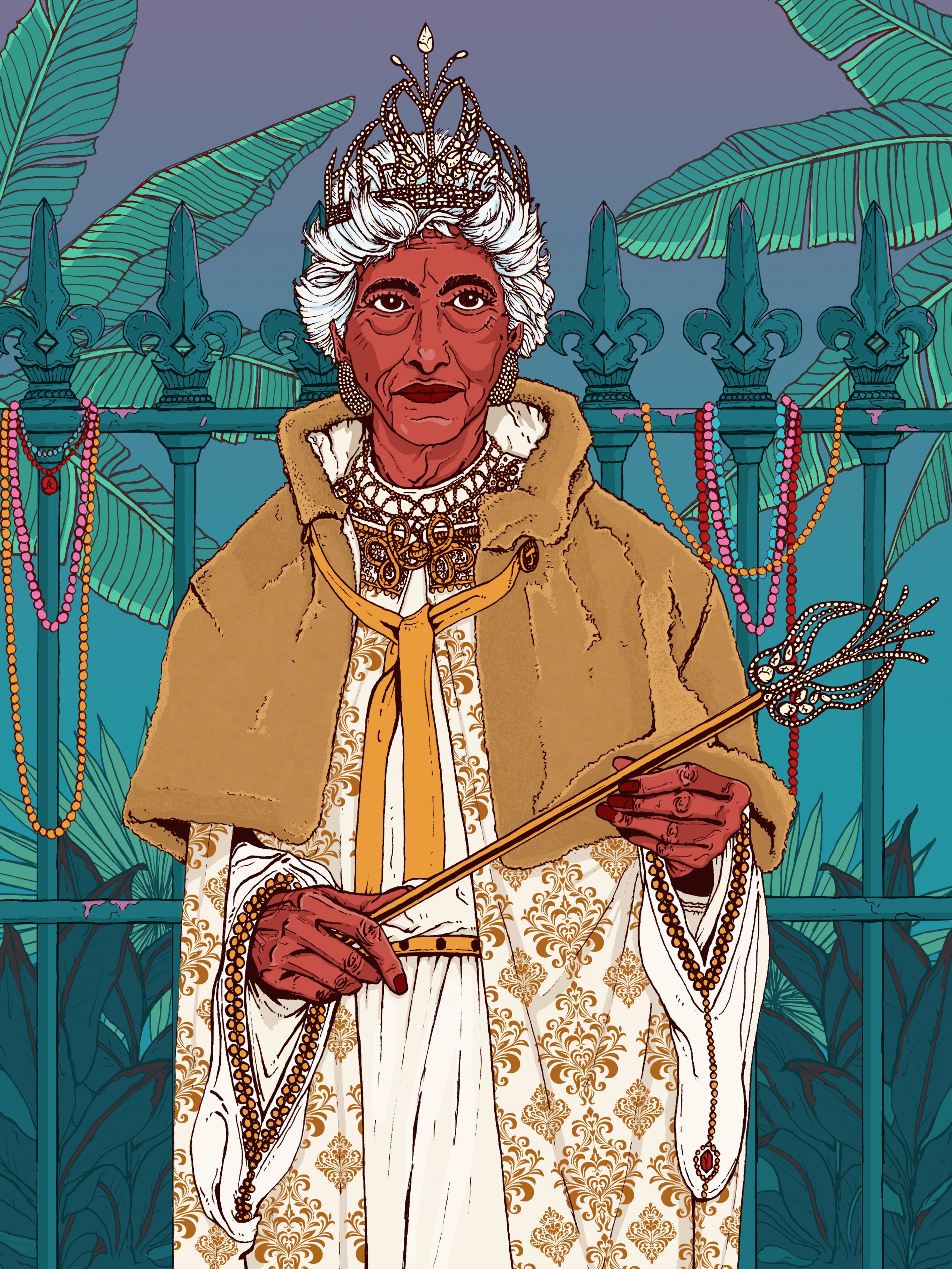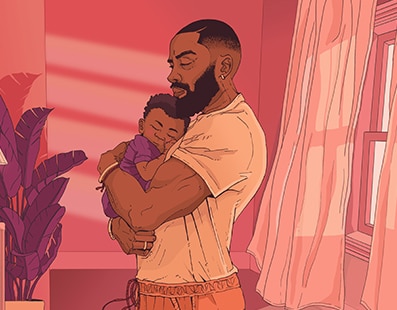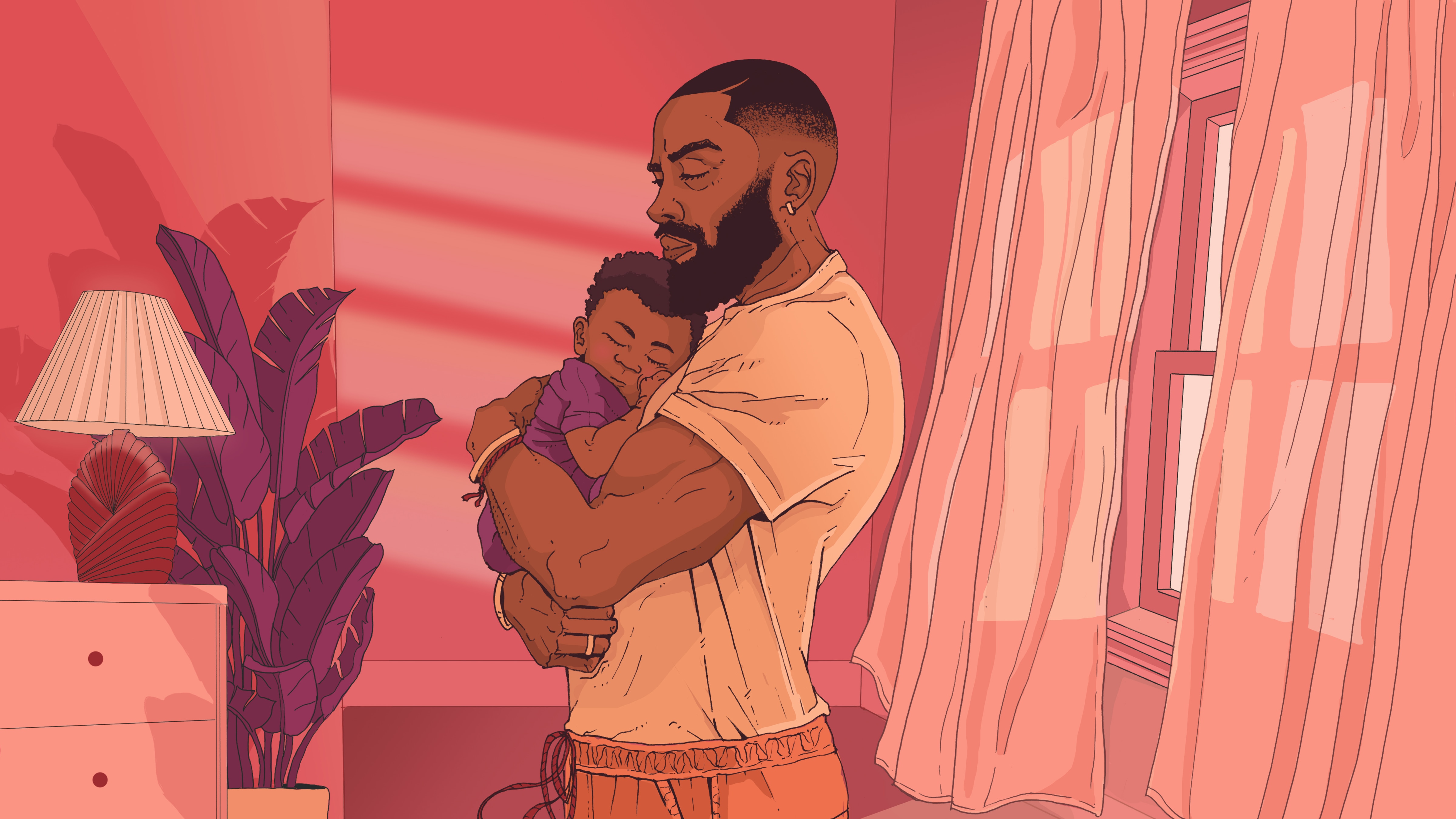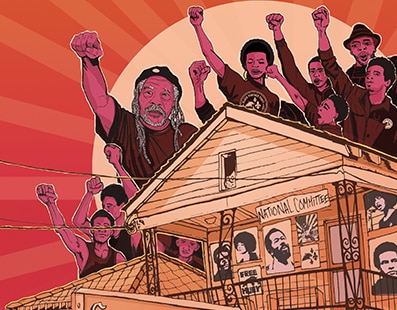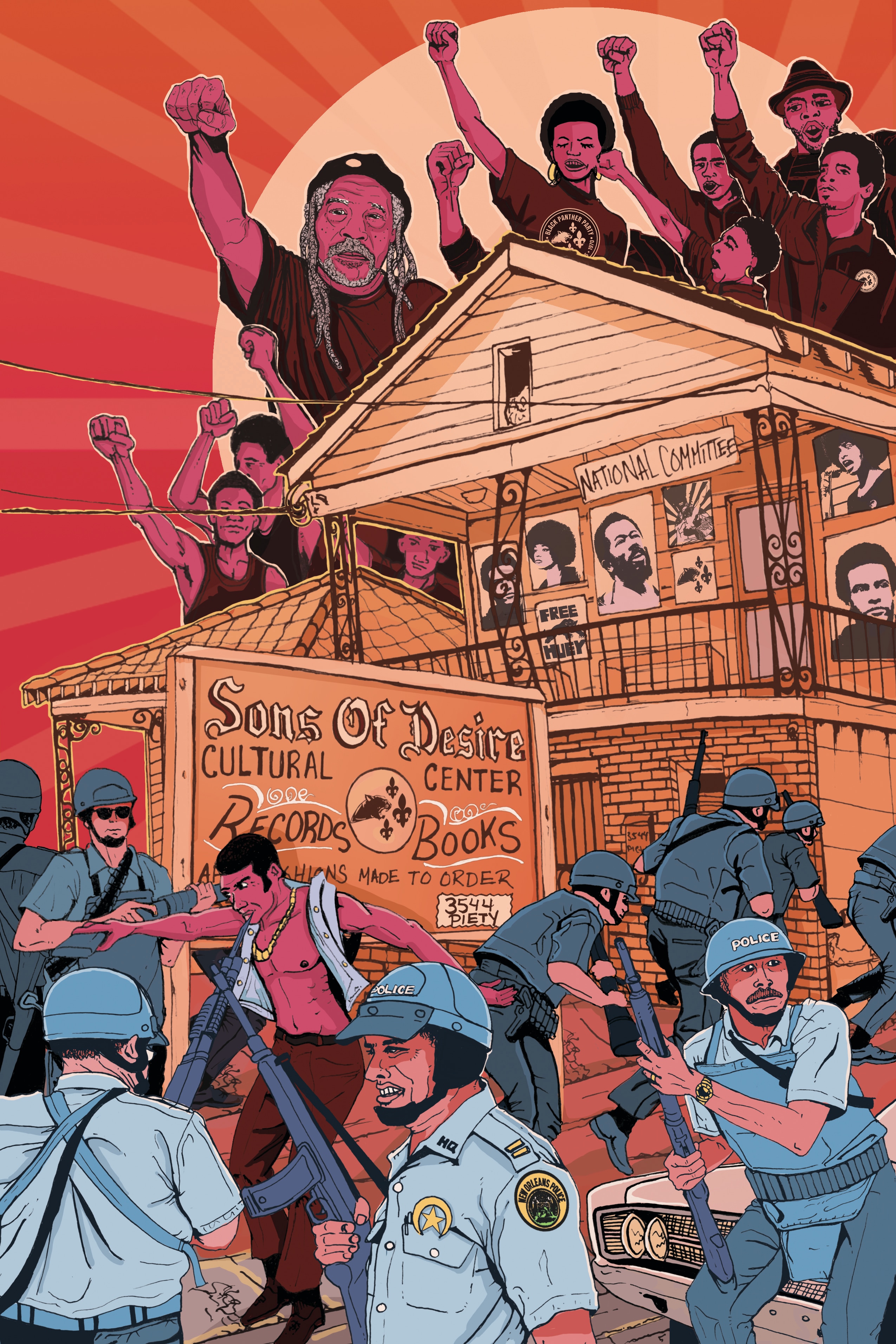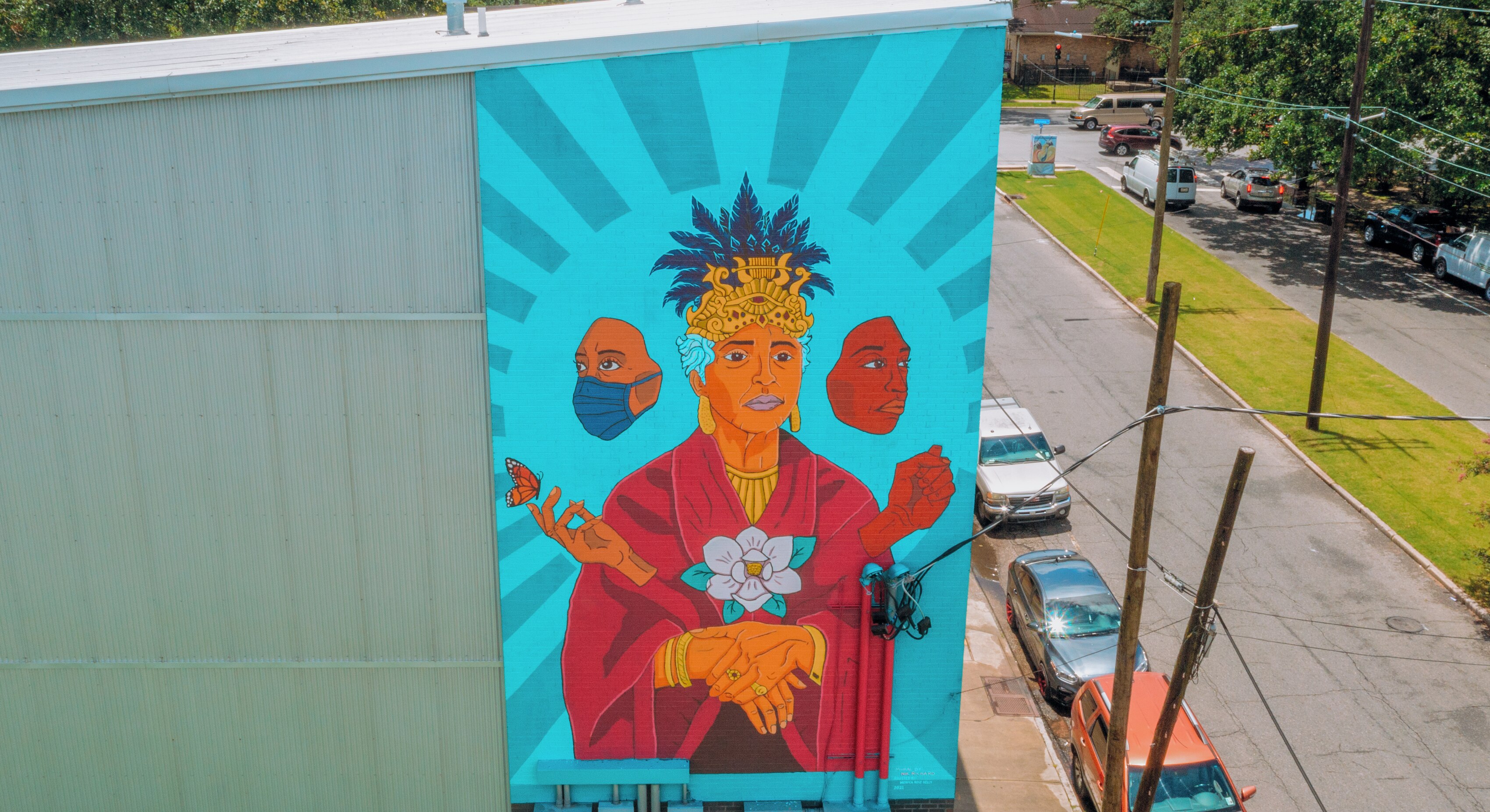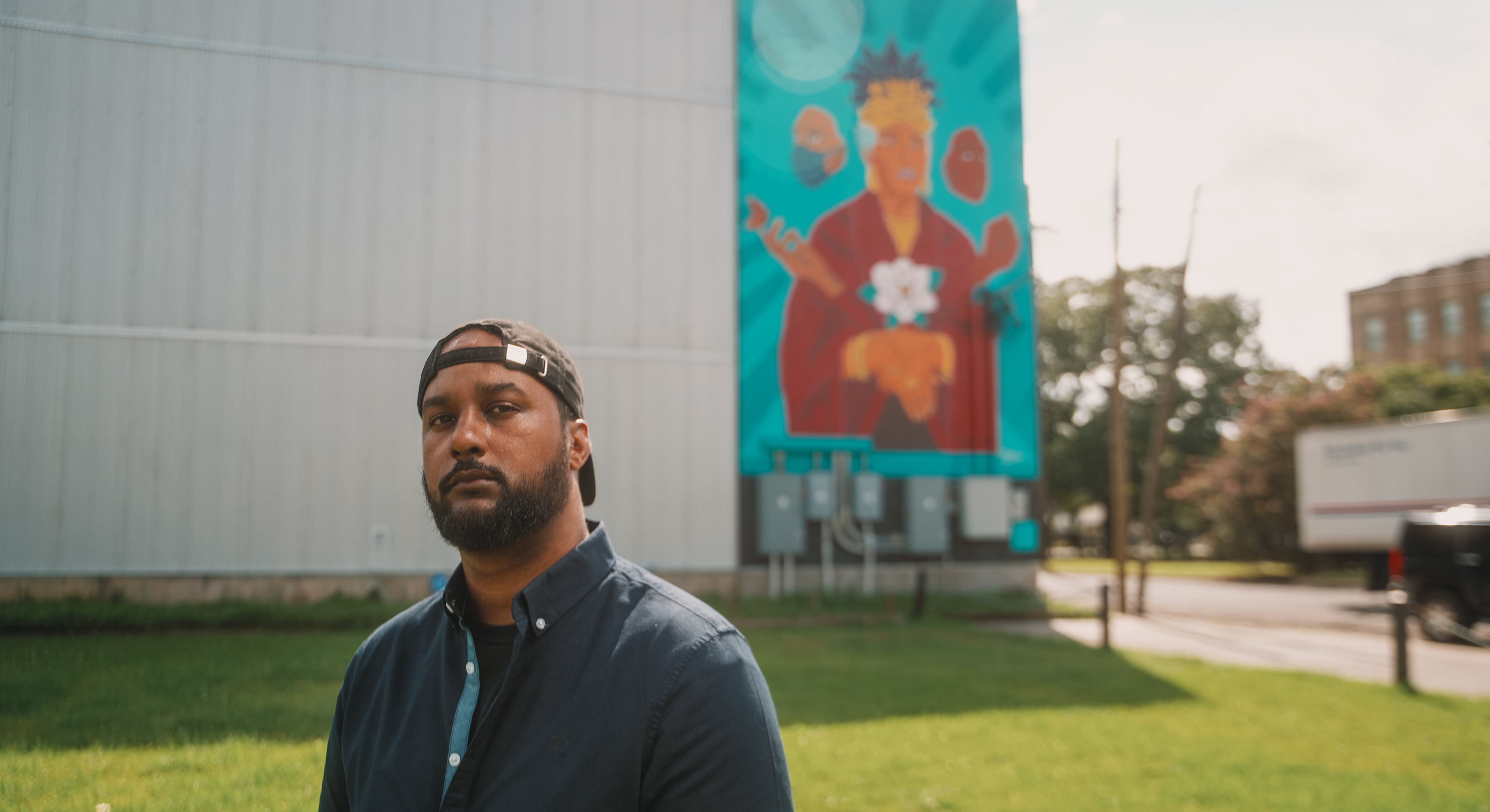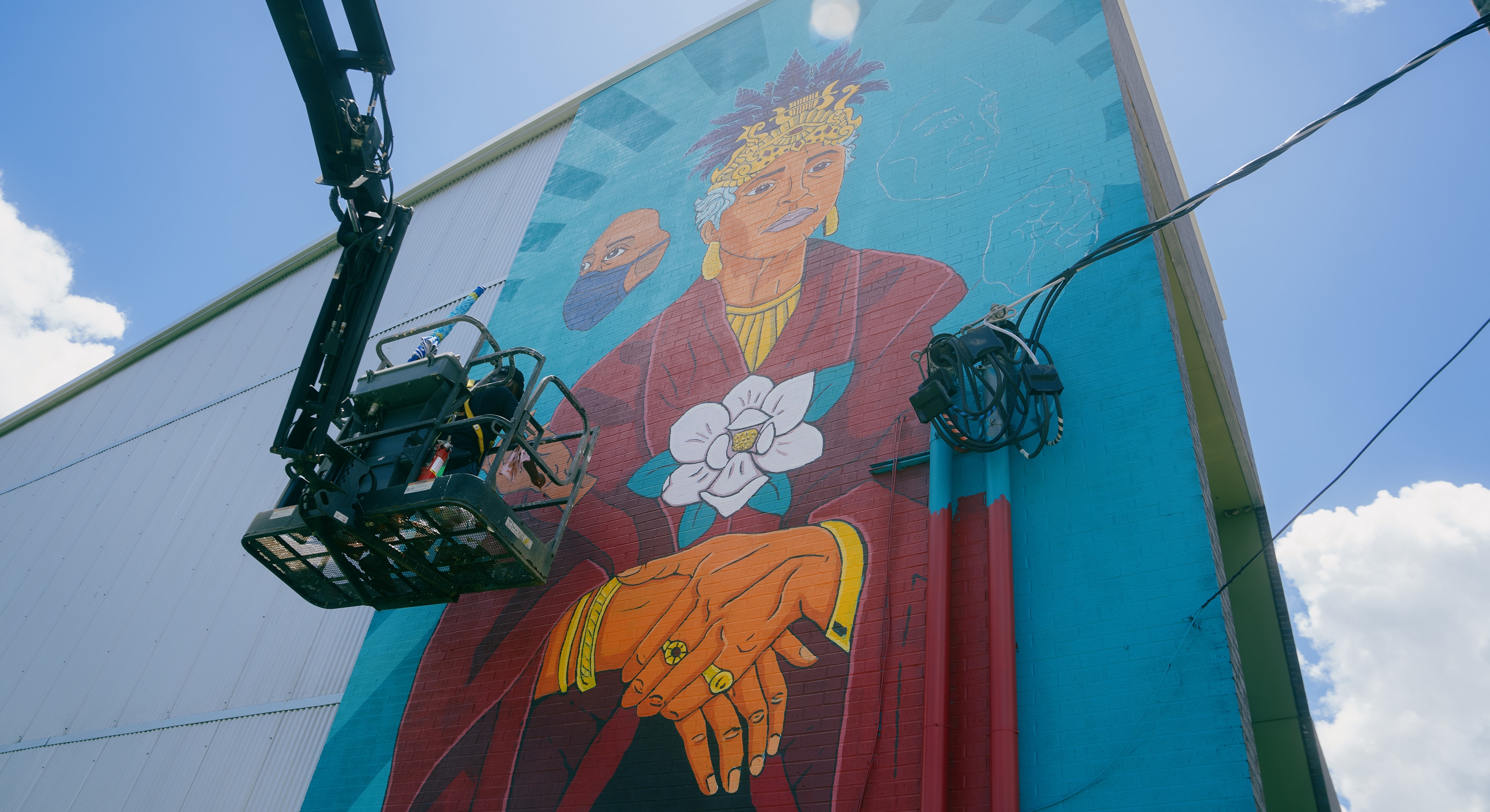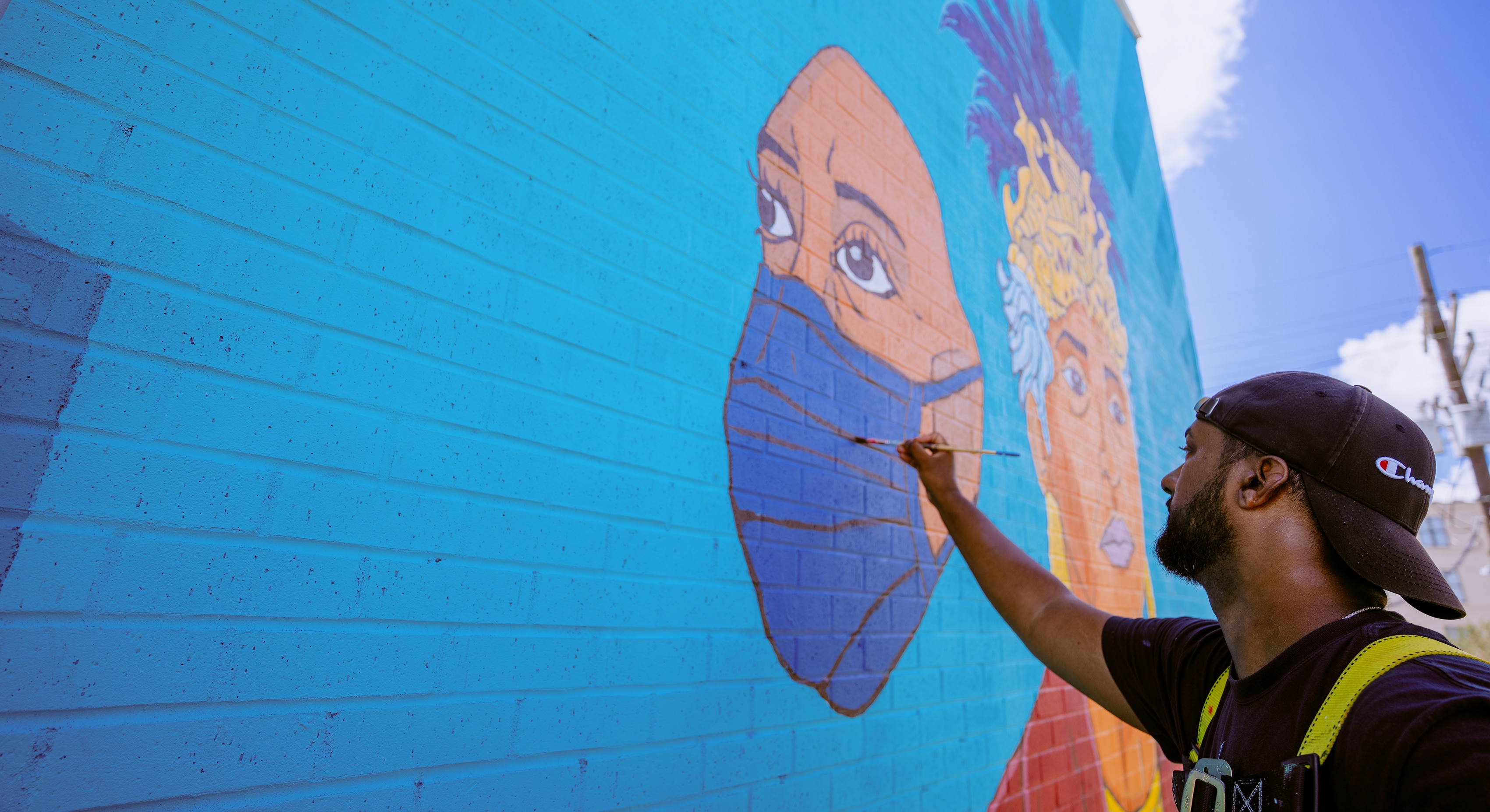 CLOSE