RICK AND MORTY MARATHON

New Episode
Open Your Mind!
High School, broh. Morty and Summer hang out in this one. Log in to watch "Wet Kuat Amortican Summer" now. Watch new Rick and Morty Sundays at 11 pm.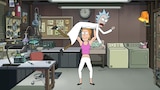 New Episode
Watch ATHF for Free
Watch the season 12 premiere now. New episodes Sundays at 11:30 pm.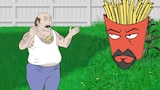 Mobile Games
A Rare Breed of Pocket Mortys
Don't miss Juiced Up Morty, Frolf Morty and new trainer Attribute Slider Summer.
Extras
Inside "Wet Kuat Amortican Summer"
If you can handle some rowdy kuats, co-creator Dan Harmon and the Rick and Morty crew are down to clown. New episodes Sundays at 11 pm.
Social
Because the Internet
Follow us. Or not.
Marathon
Adult Swim Holiday Marathon
An avalanche of inappropriate holiday fun. The Adult Swim Holiday Marathon is streaming free (in select regions).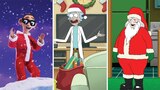 Merch
Shut Up And Take My Morty
Happy human holidays. Now go spend all your money on Rick and Morty merch.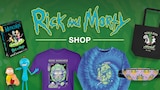 Nostalgia
Checkered Past
An excuse to run home from work like you ran home from school. Checkered Past weekdays 5-7 pm.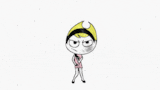 Full Seasons
Watch for Free
Just watch some episodes of Stroker and Hoop for free. Don't make us come in there.