E L Chisolm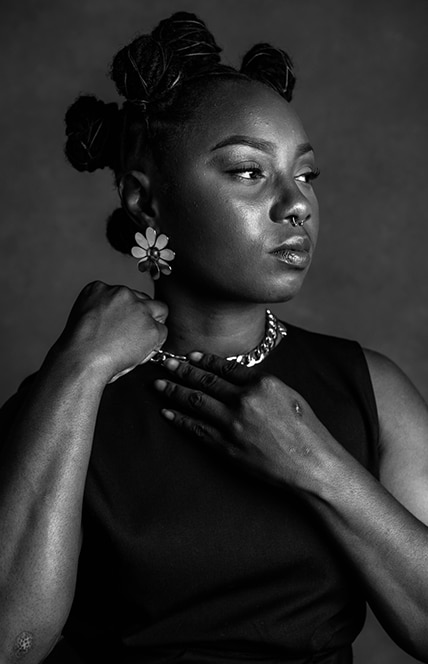 I am E L Chisolm, a fine artist, art activist, muralist, and designer. My works are a reflection of my Black American Experience. I use acrylic paint, decorative paper, twine, and other textural elements on wood surfaces to represent the beauty and imperfections of growing and transforming into a Black American Woman.

In 1908 W. E. B. DuBois, a Black Sociologists coined the term double consciousness to describe an individual whose identity is divided into several facets, today we call it "code switching". "Reflection" encourages us to merge our identities and stand in our truth because history has fed us a warped image of who we are. The Bird of Paradise symbolizes freedom, and freedom and success are received through true reflection.
SPRING 2021 •WESTSIDE BELTLINE
Longleaf Pine Garden - Across from Best End Brewery
1036 White Street SW
Atlanta, GA 30310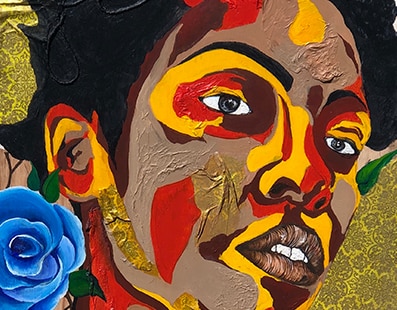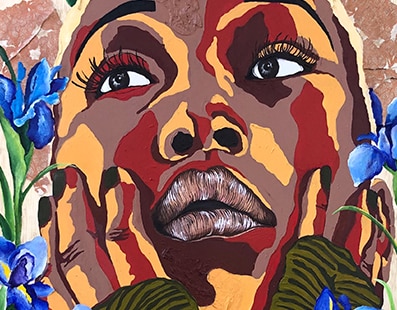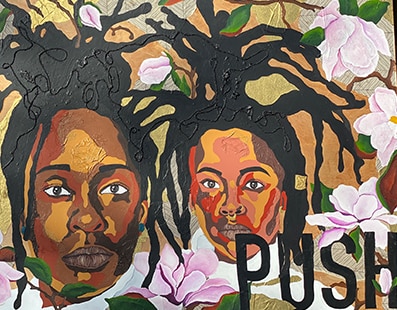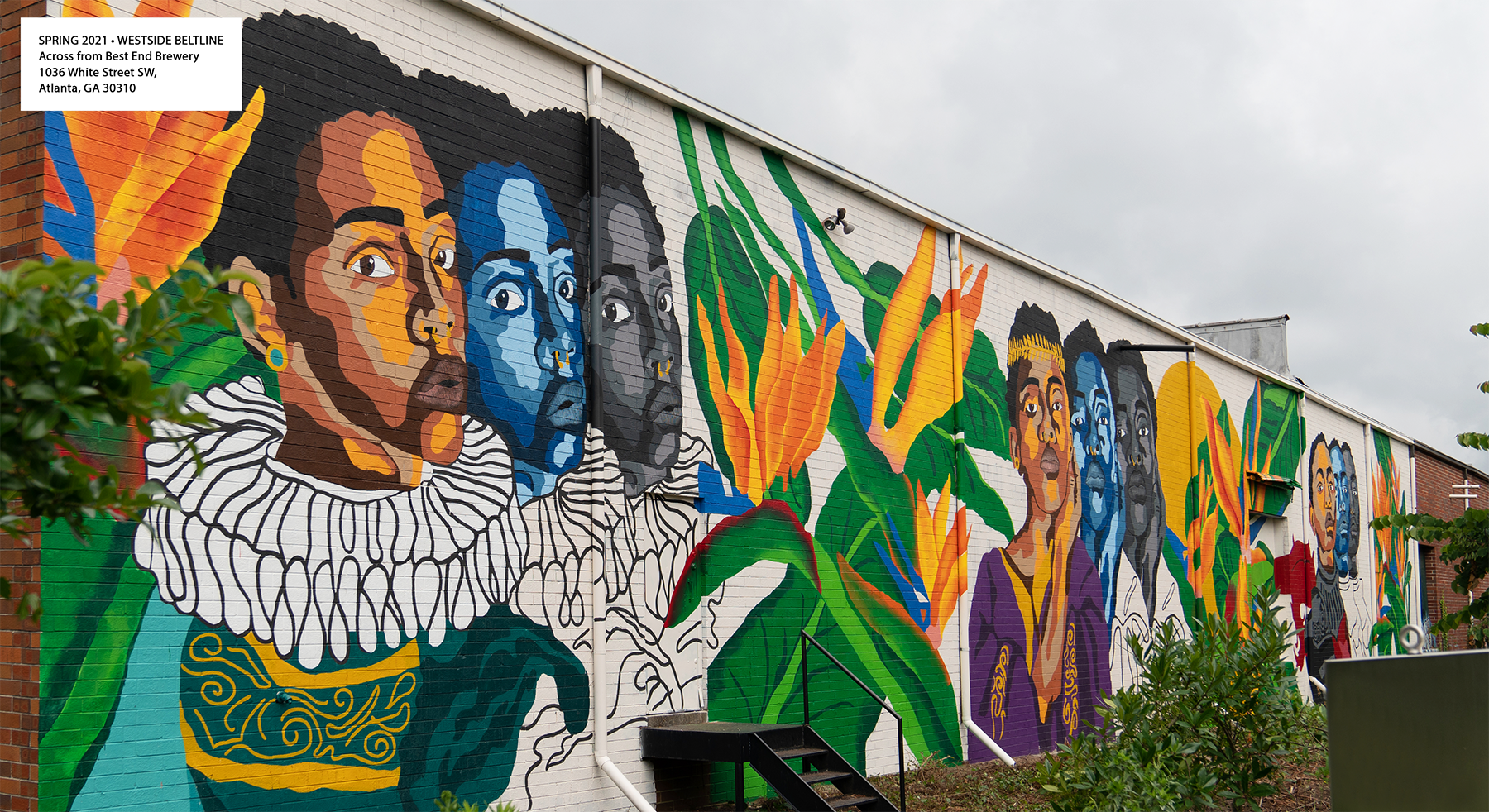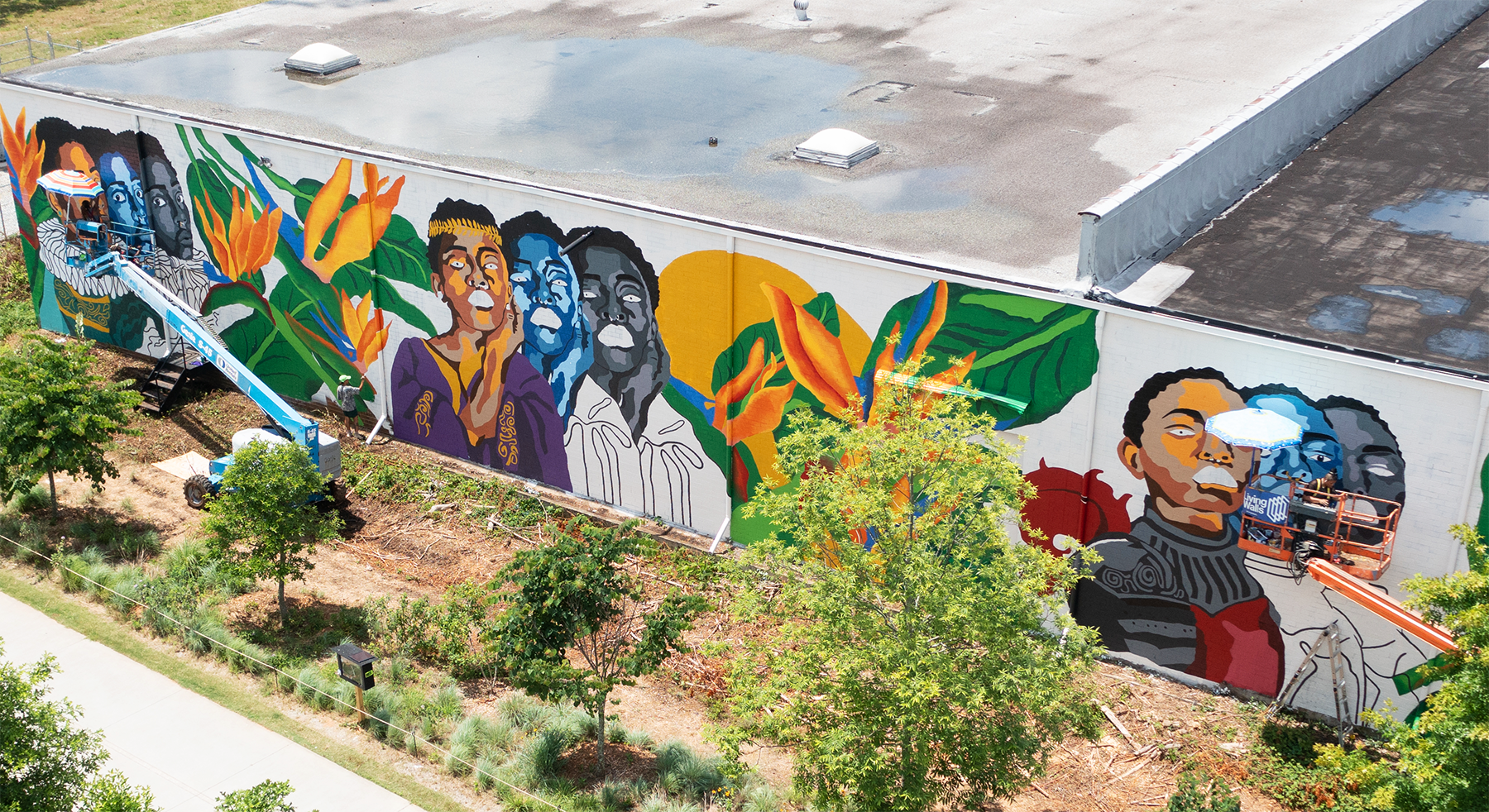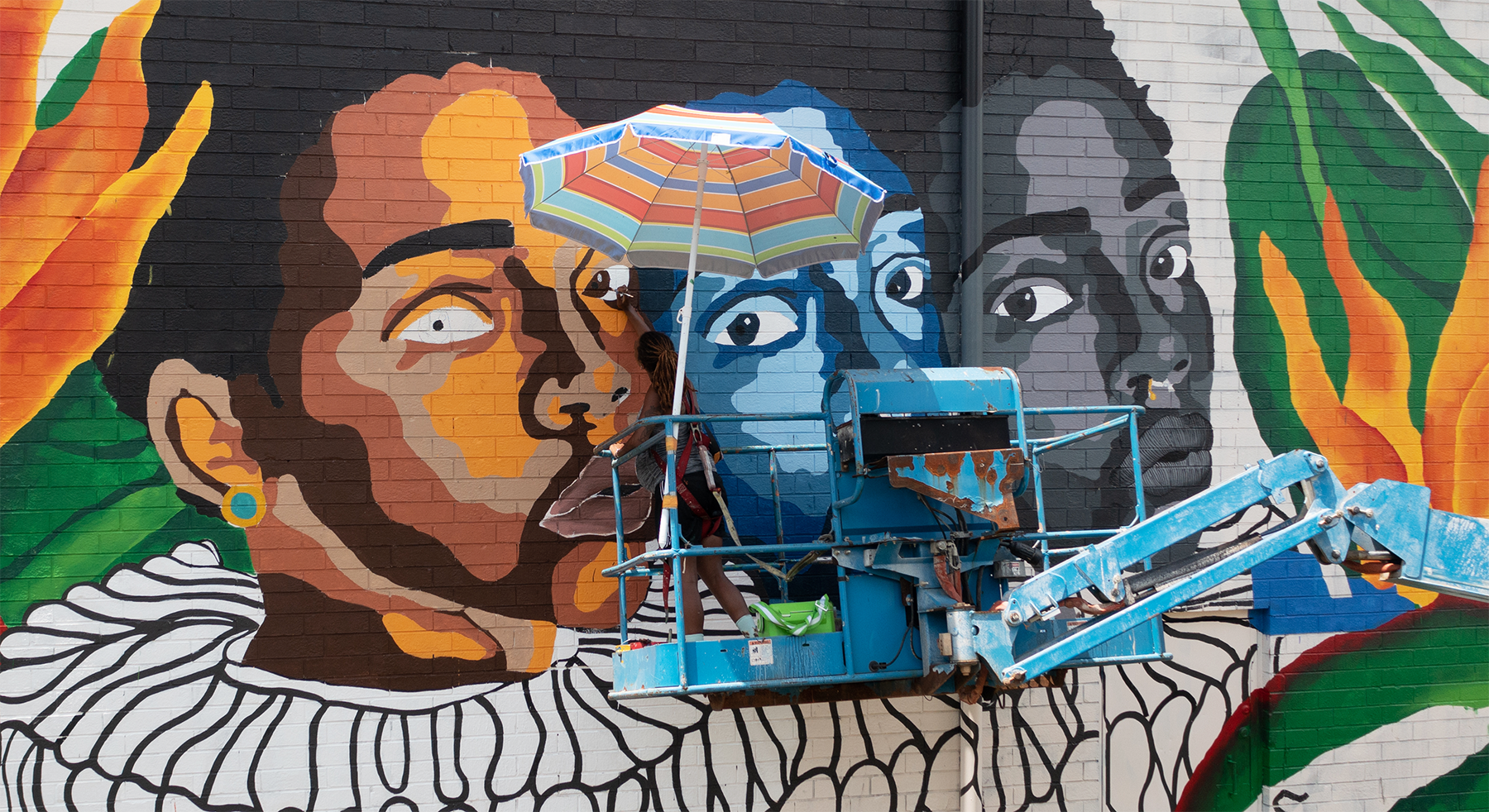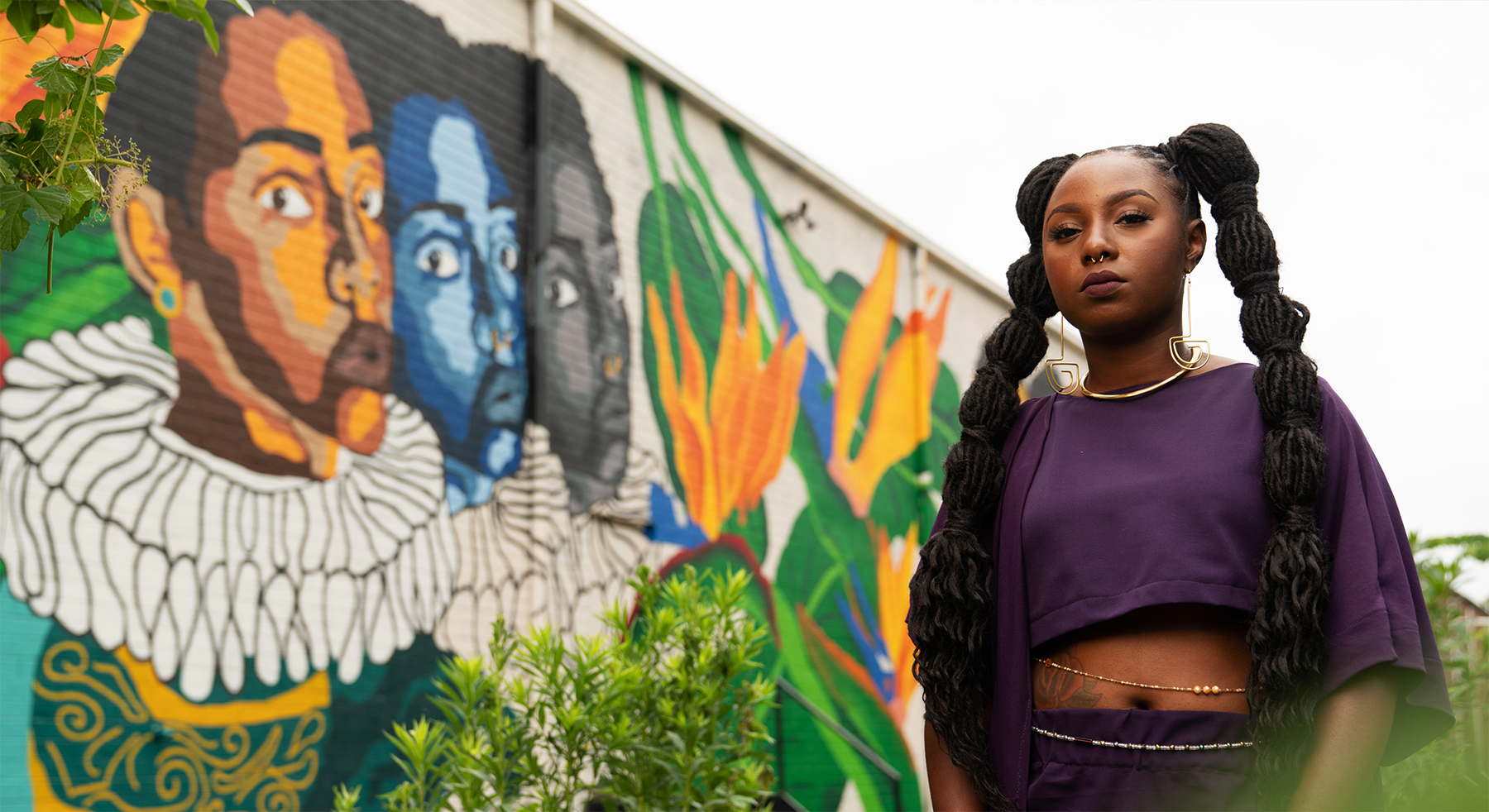 Emmanuel Rivas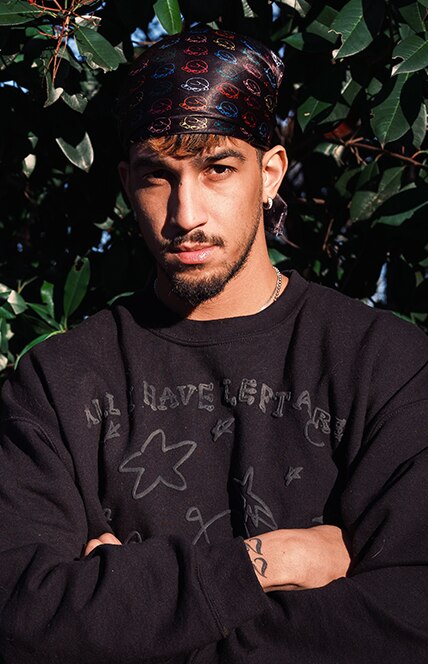 I am a self-taught visual artist. Most of my work broadcasts, "My Inner". Which consists of a pretty grand spectrum of everything; my memories, reflections, convictions, truths, lies, love, hate, emotions, and Everything in between. "Life is given death, a relationship of truth."

The piece is meant to encapsulate the choices we do have in our life, and the ones we have no power over. With more information it breeds more or new choices. It's all about navigating through those choices correctly to make a decisive action moving forward.
SPRING 2021 •DECATUR SQUARE
On the side of Squash Blossom
113 E Court Square
Decatur, GA 30030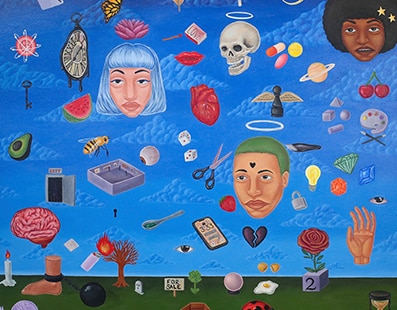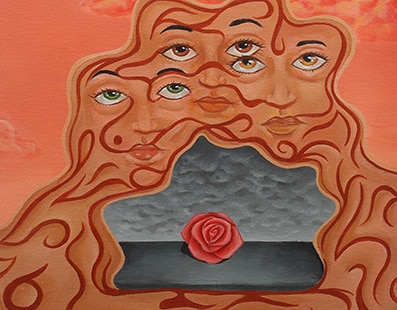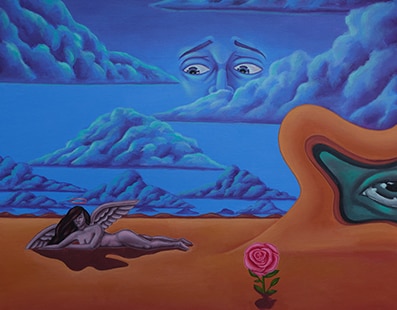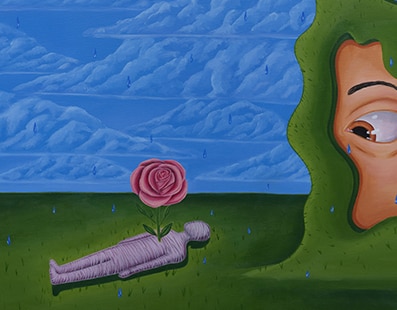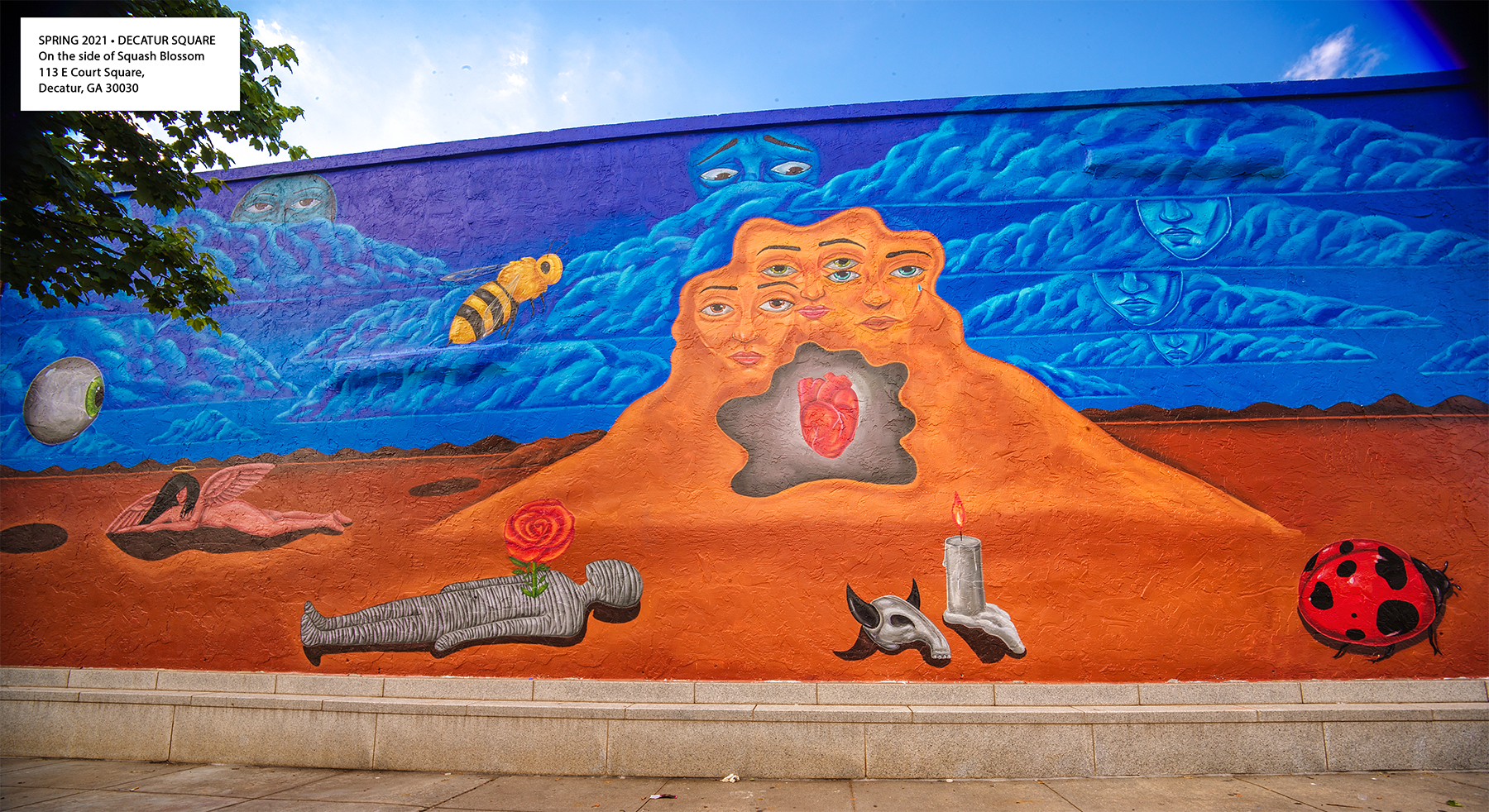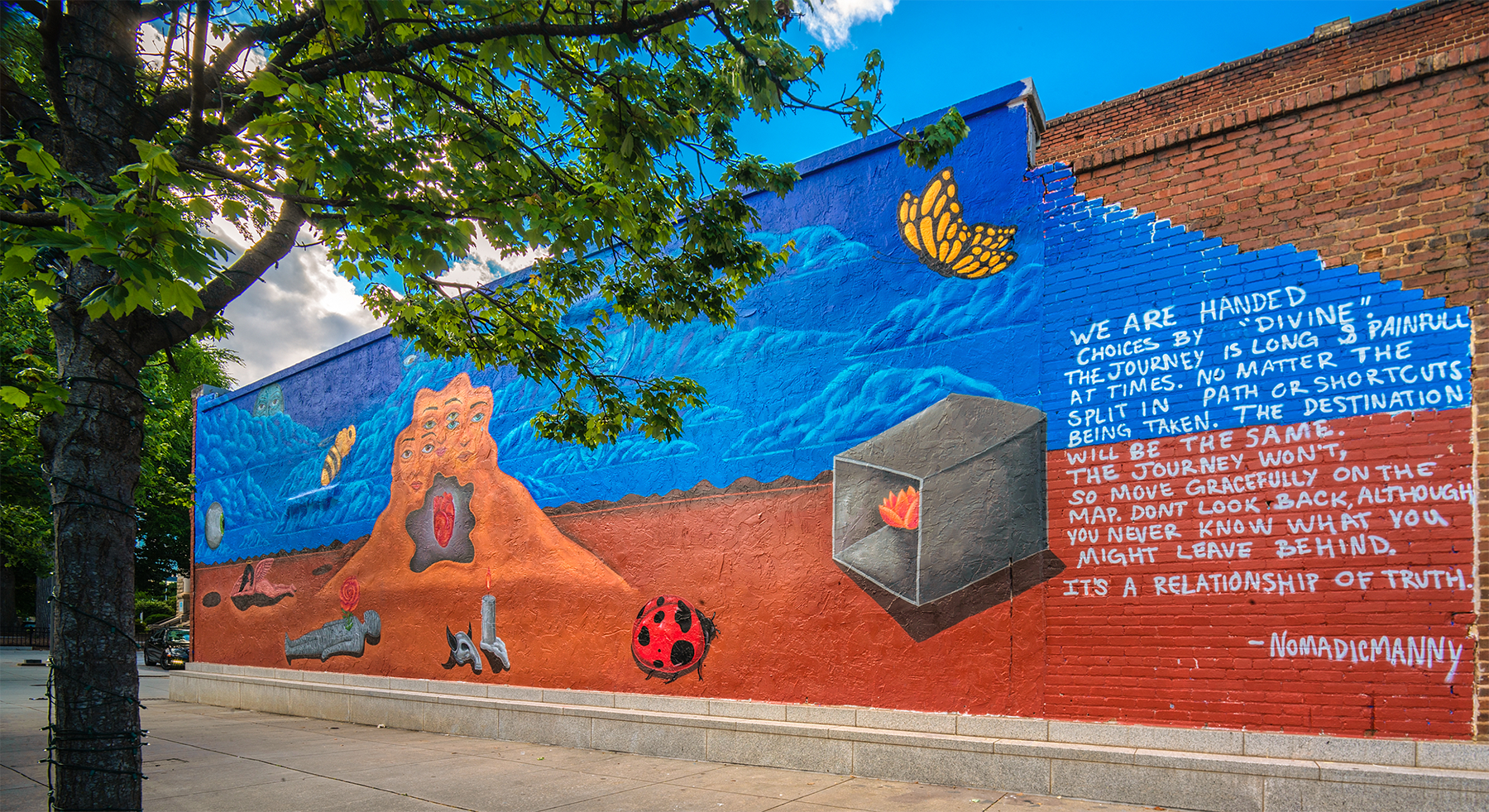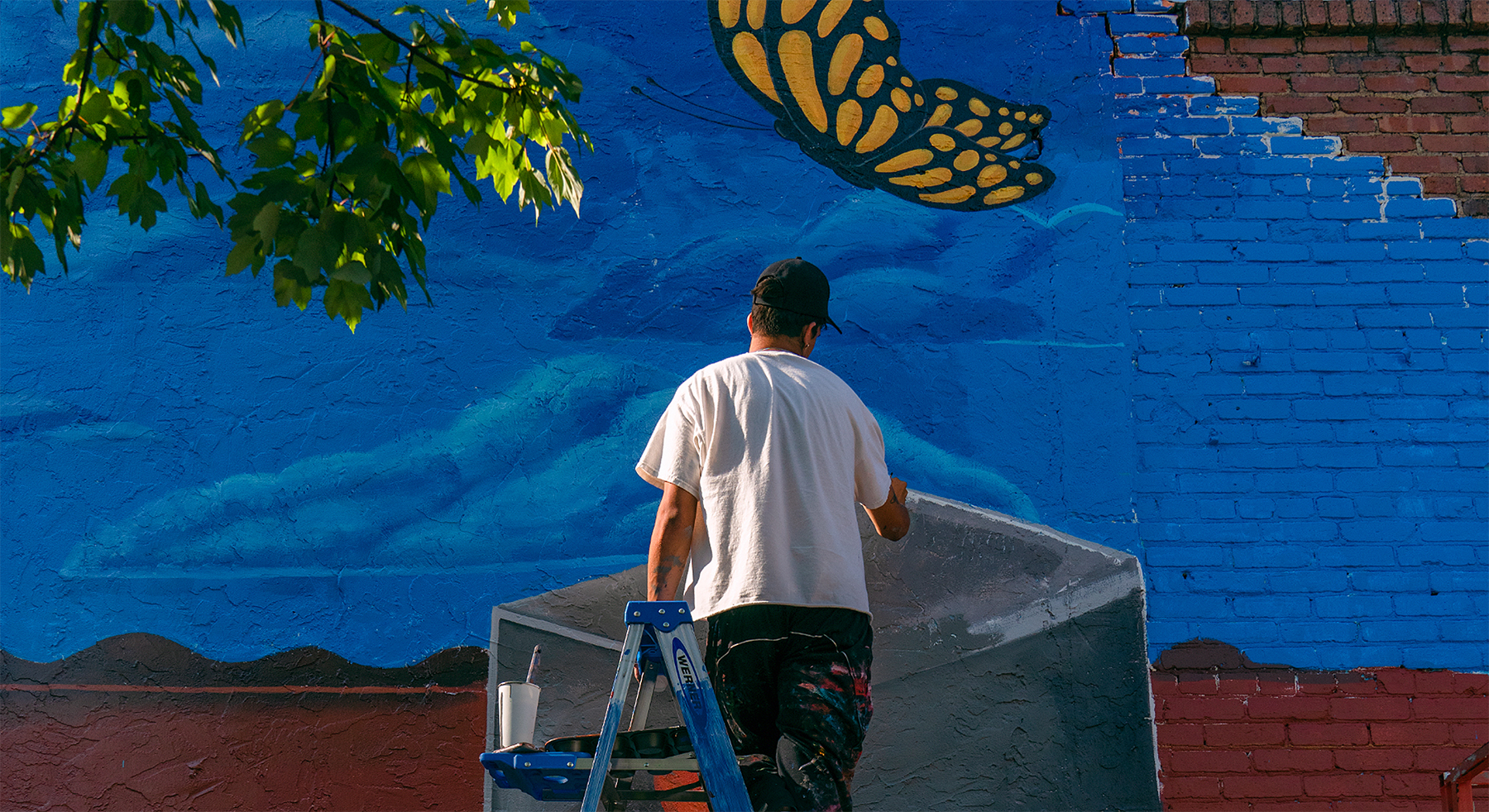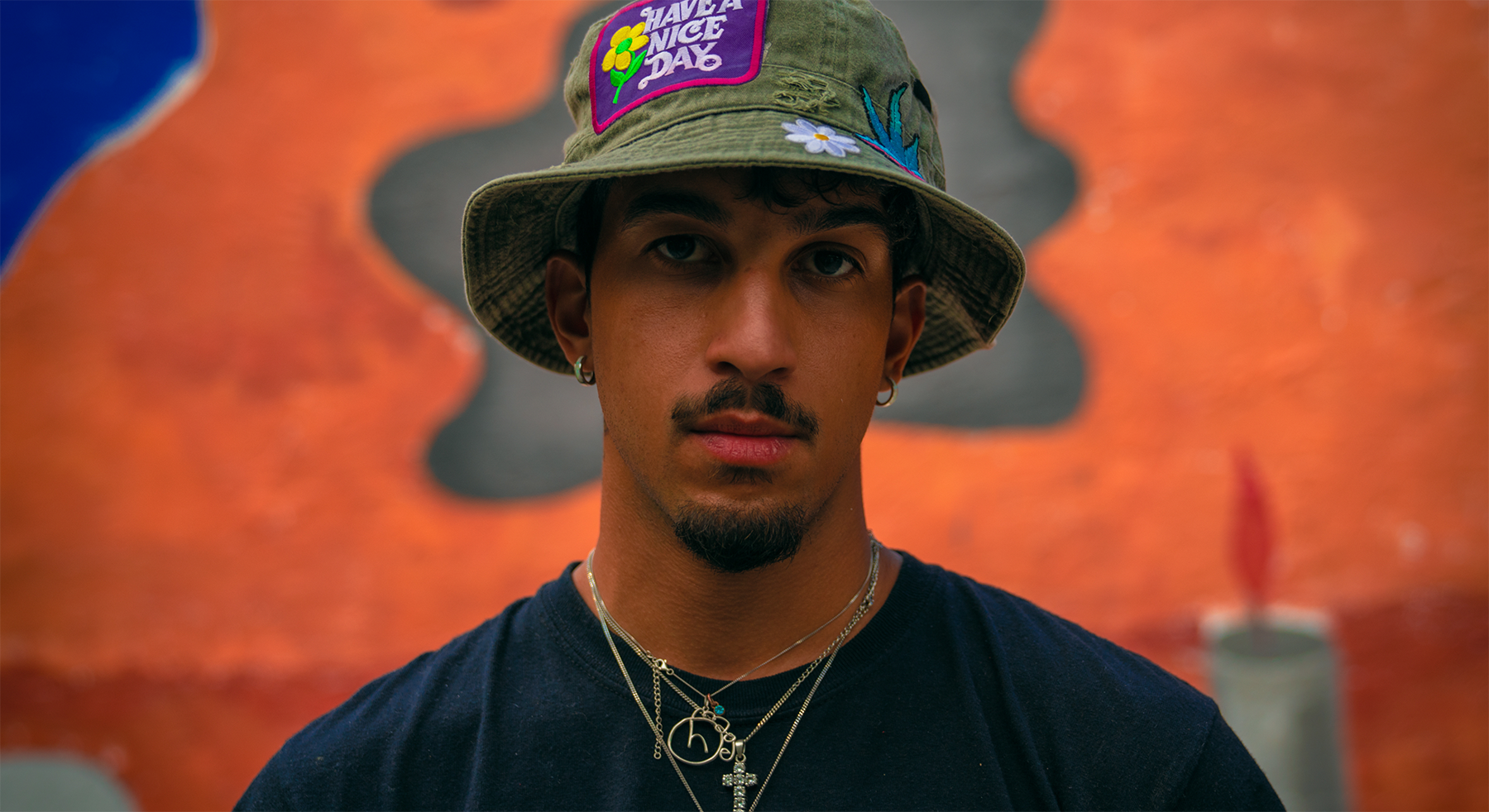 Yuzly Mathurin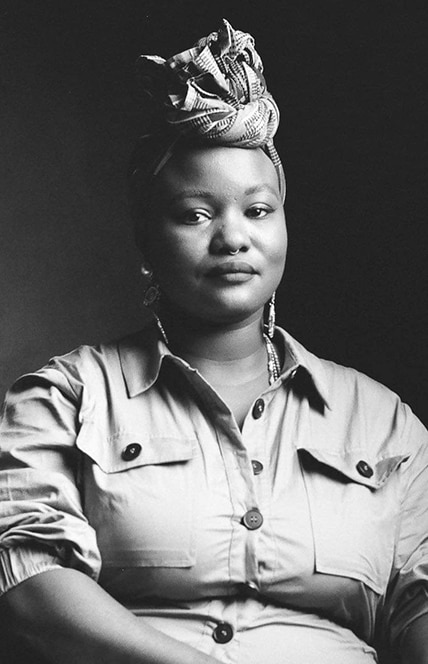 Ingrid Yuzly Mathurin is a Haitian American emerging artist that has been creating & painting for 20 years. Her influences range from the flourishing Harlem Renaissance to the current Hip-Hop culture; from the surrealism of Pablo Picasso to the reality of the Civil Rights Movement. She uses rich patterns, bold colors and strong faces that remind of the vigor of black females, of the resilience of young mothers and of the complexity of people.

She approached this project to create a piece that brings together two cultures which, while notably different, share many common experiences – Black and Asian cultures. This piece speaks to the importance of honoring people of color, regardless of their country or provenience. We won't stop abuse and discrimination until we each learn to accept and celebrate the beauty of difference – whether that's of background, language or skin color.
SPRING 2021 • PLAZA THEATRE COMPLEX
Cleburne Terrace Northeast and Ponce De Leon Ave
Atlanta, GA 30306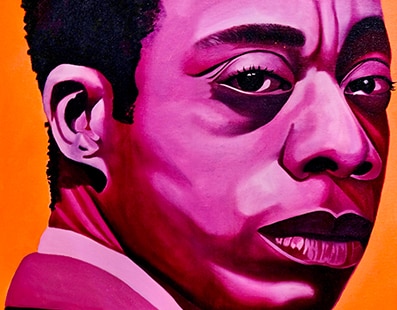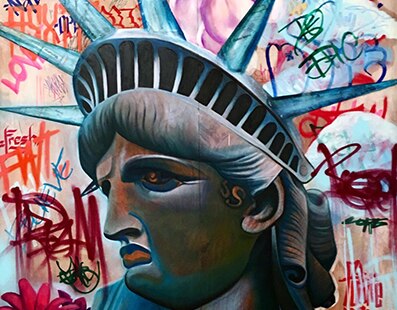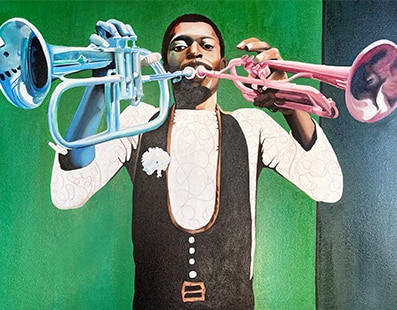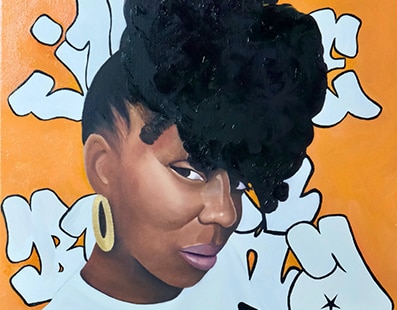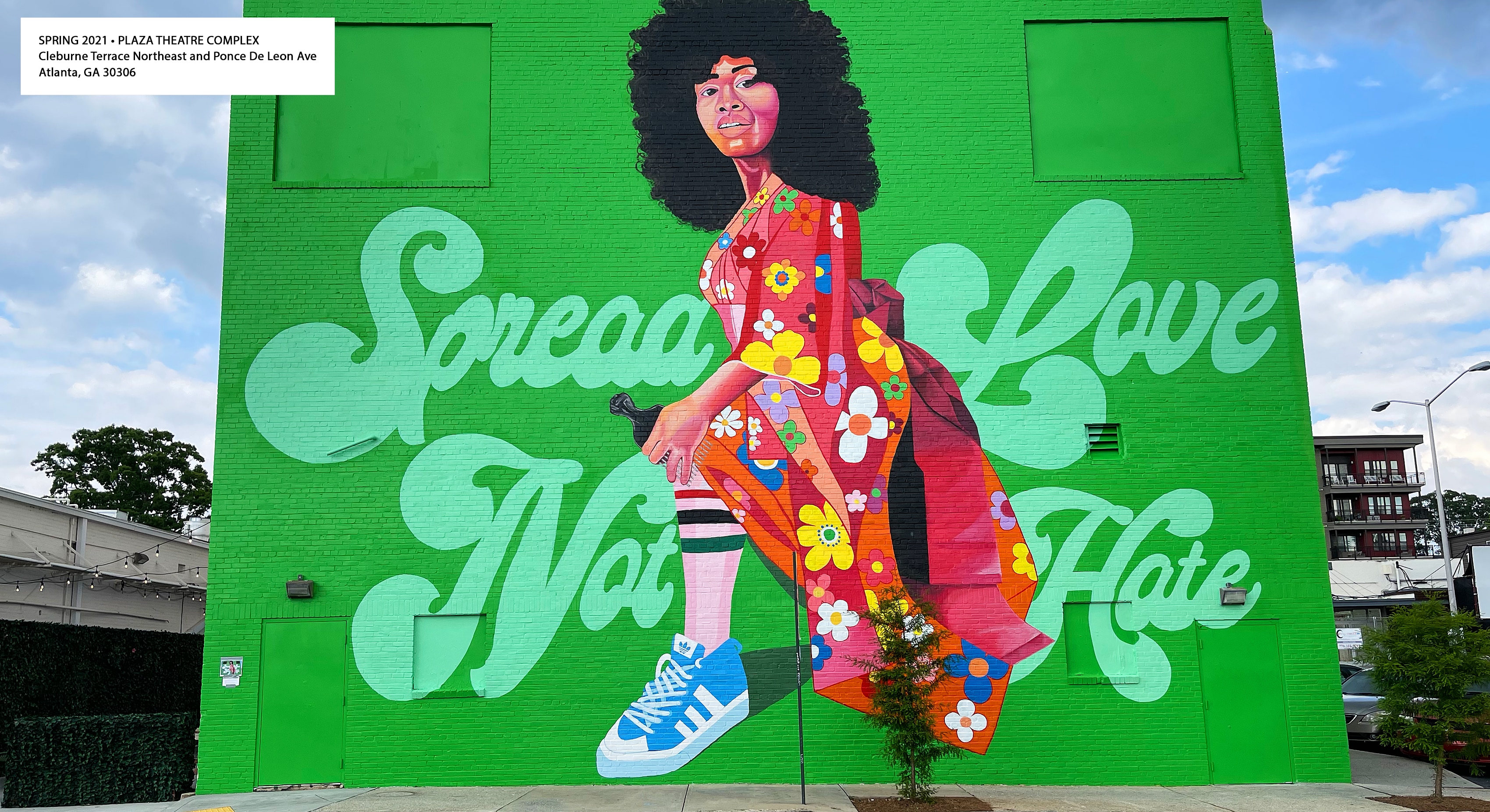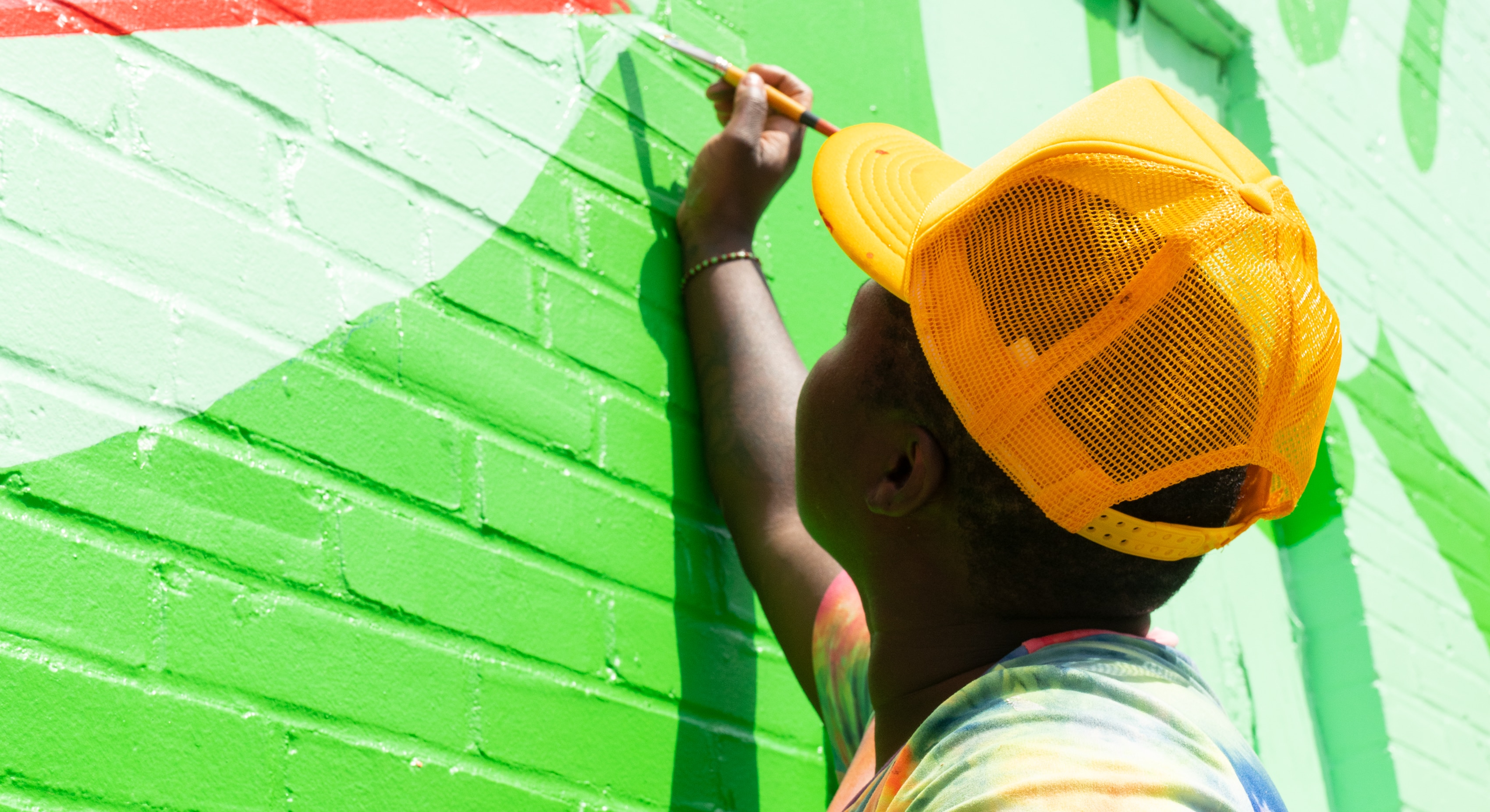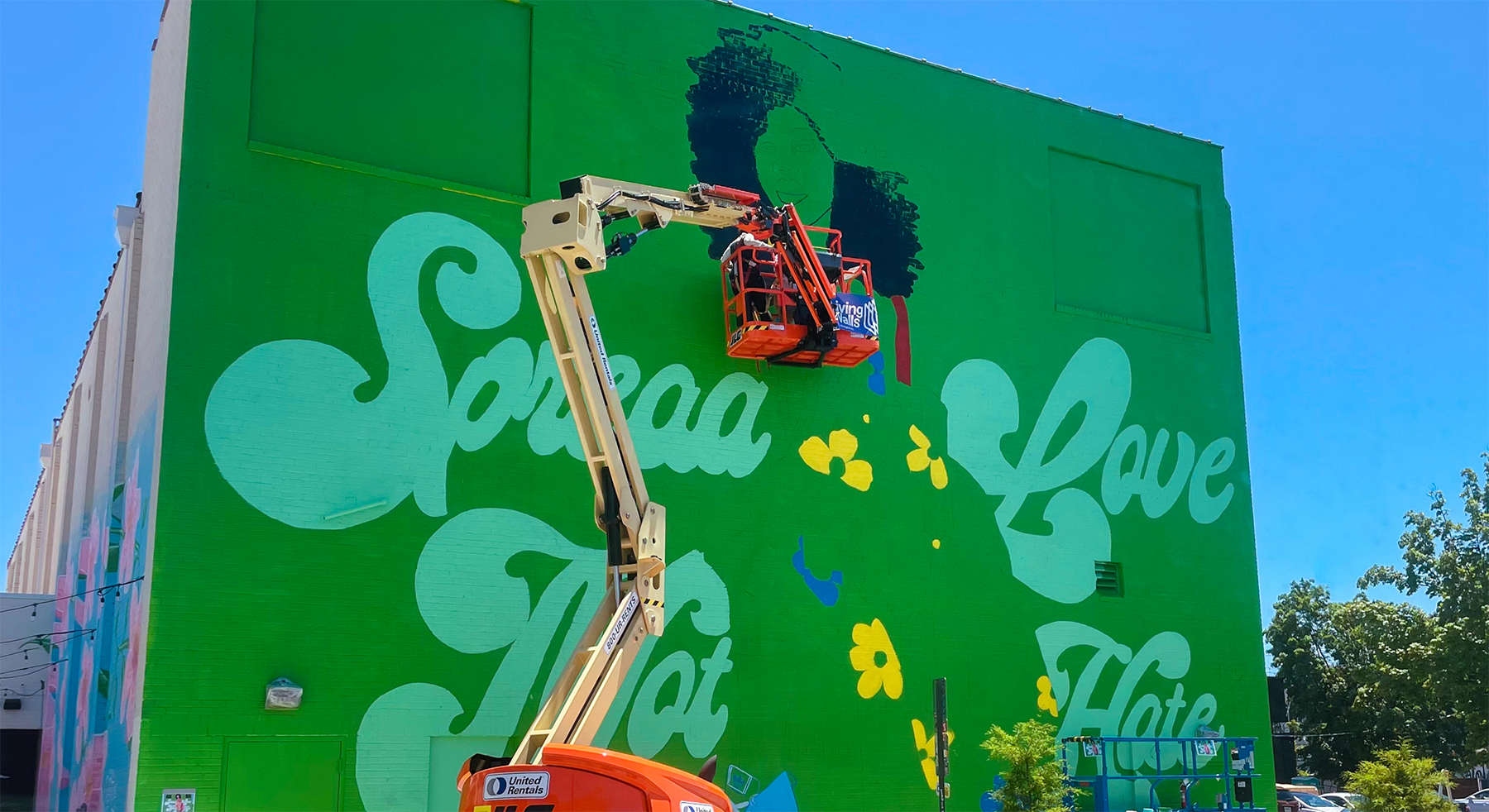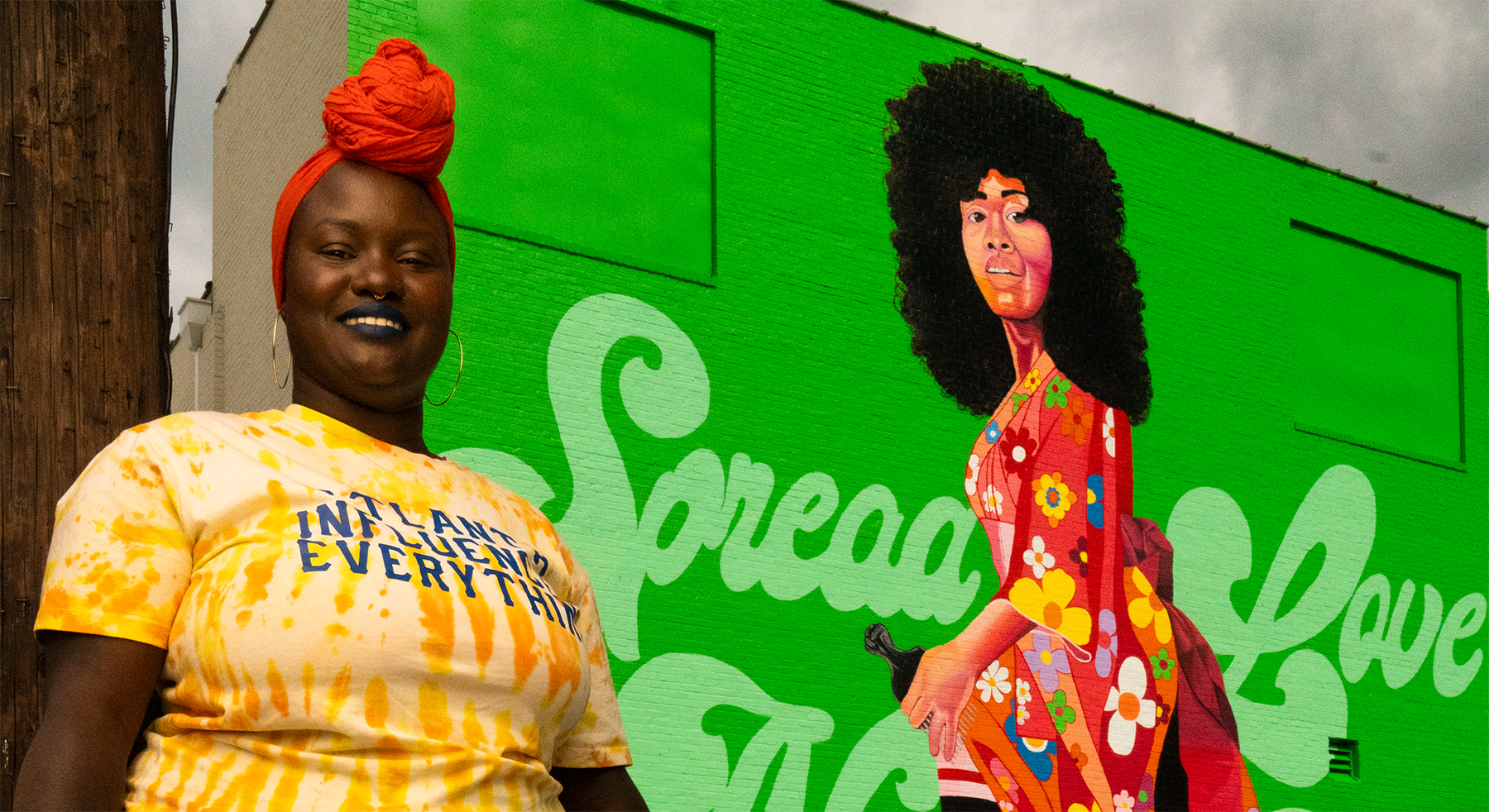 Jasmine Nicole Williams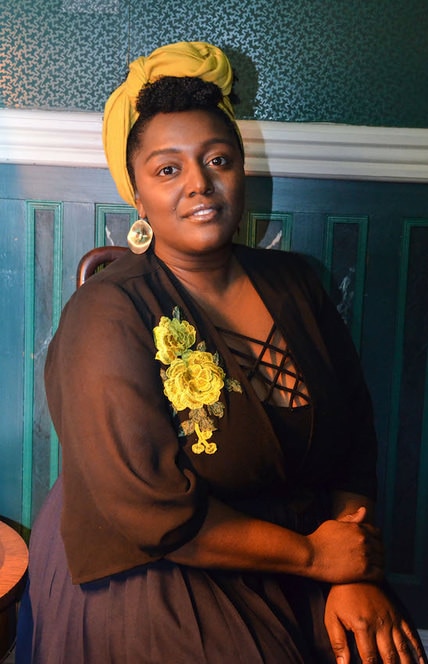 I create work that speaks to my black, southern, and femme identities. I conjure a space where I can fully and freely express myself. I use printmaking to bring light to the figures I depict. With this mural, I am honoring the resilience of black women and present it as a gift to this community. Naming oneself is the most revolutionary act. This will serve as a reminder to the viewer to always name themselves and stand proudly in all of their identities.
FALL 2020 • PLAZA THEATRE COMPLEX
Cleburne Terrace Northeast and Ponce De Leon Ave
Atlanta, GA 30306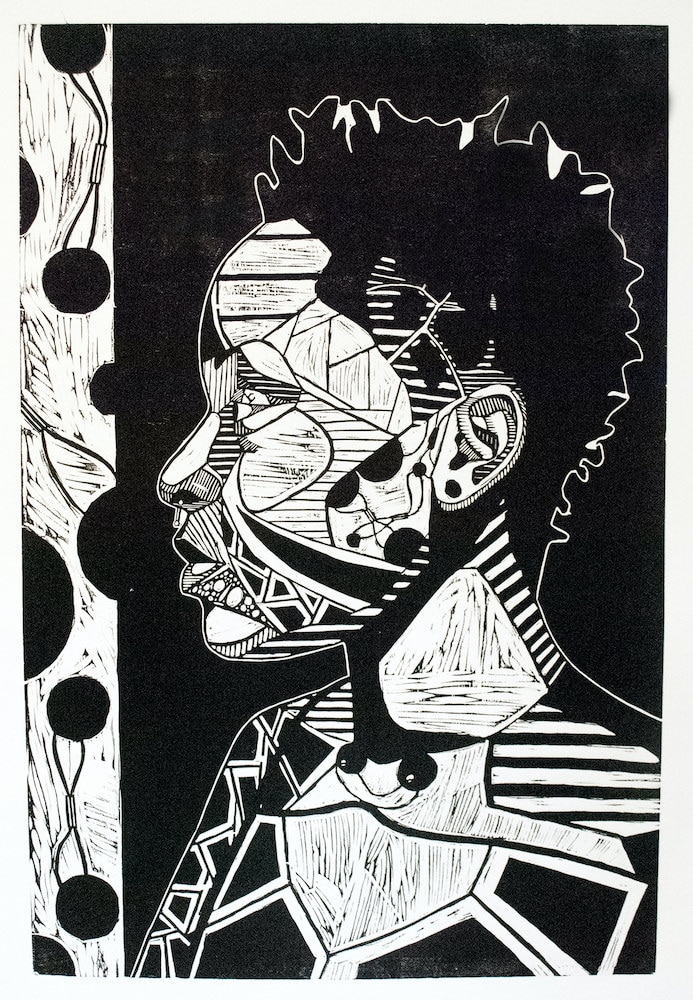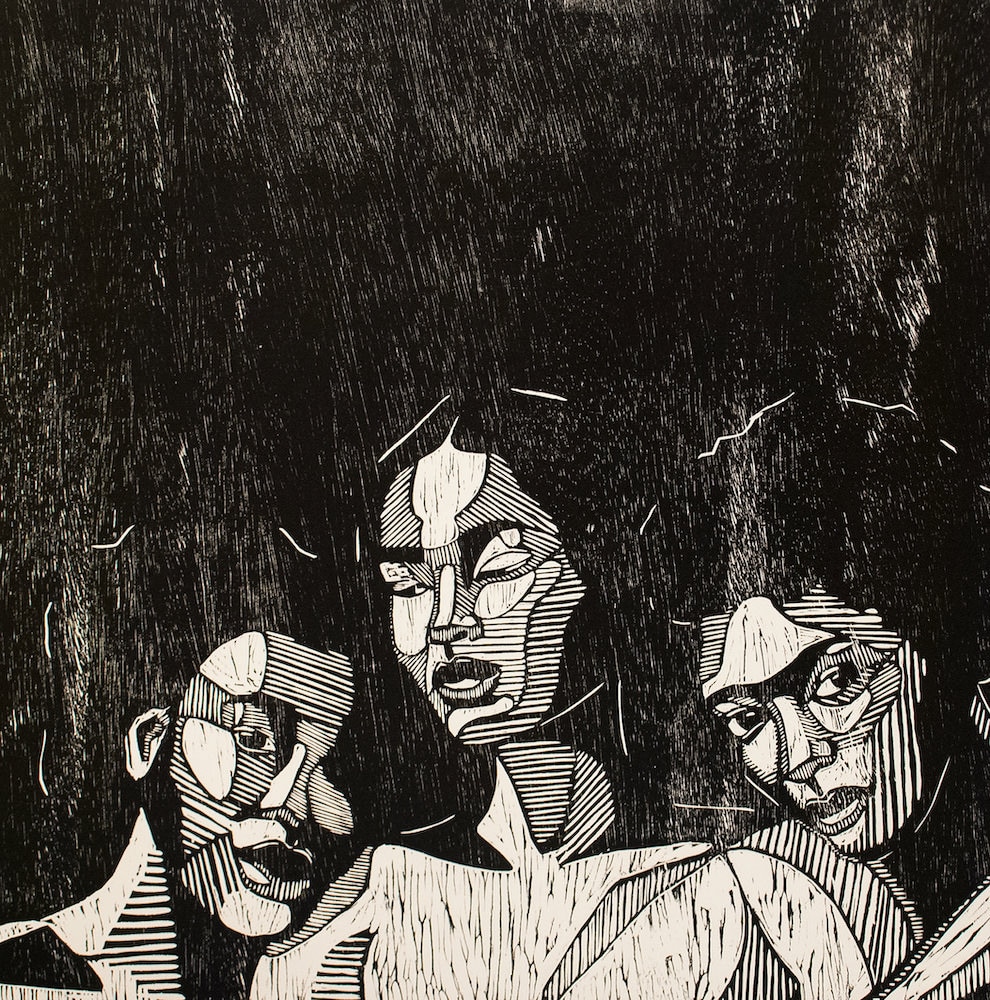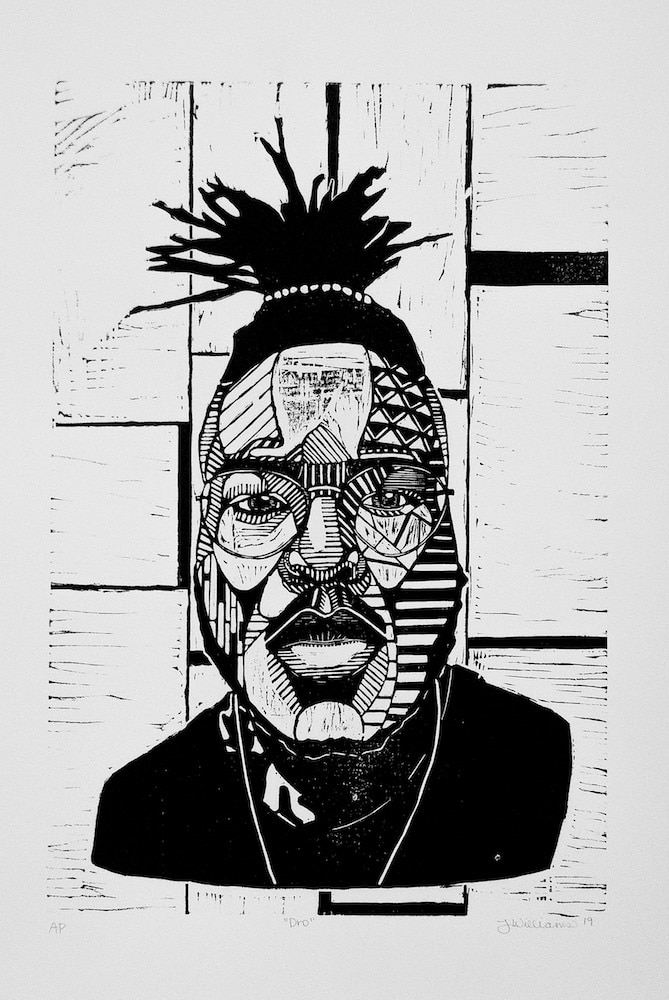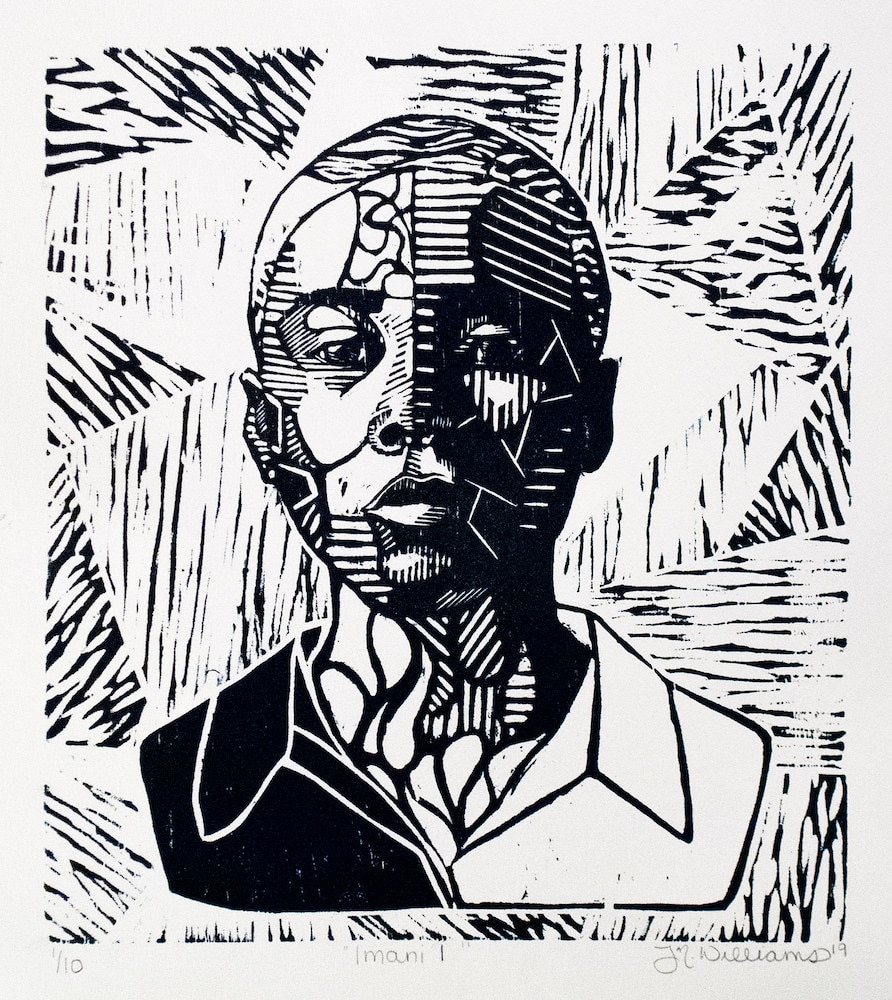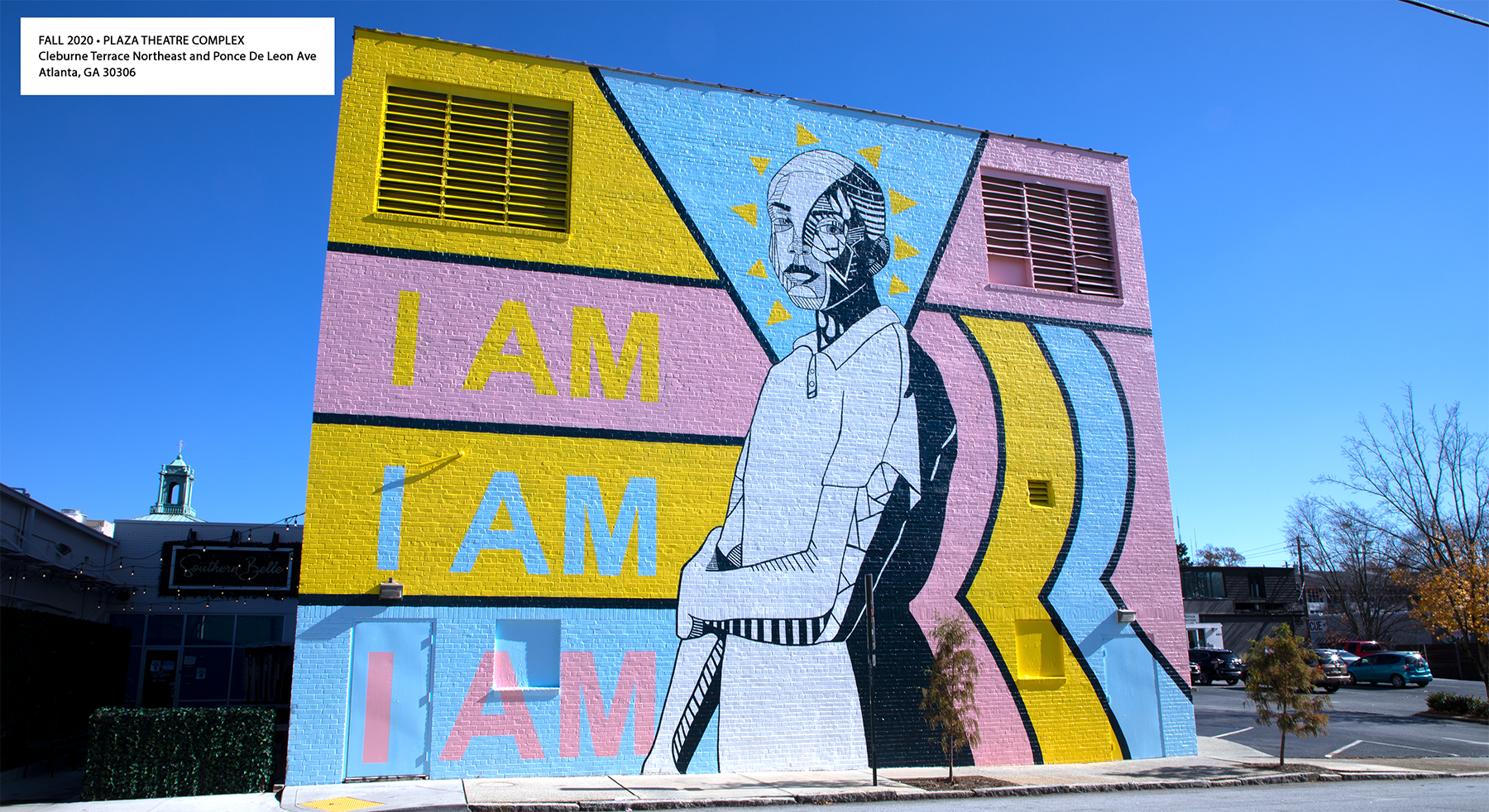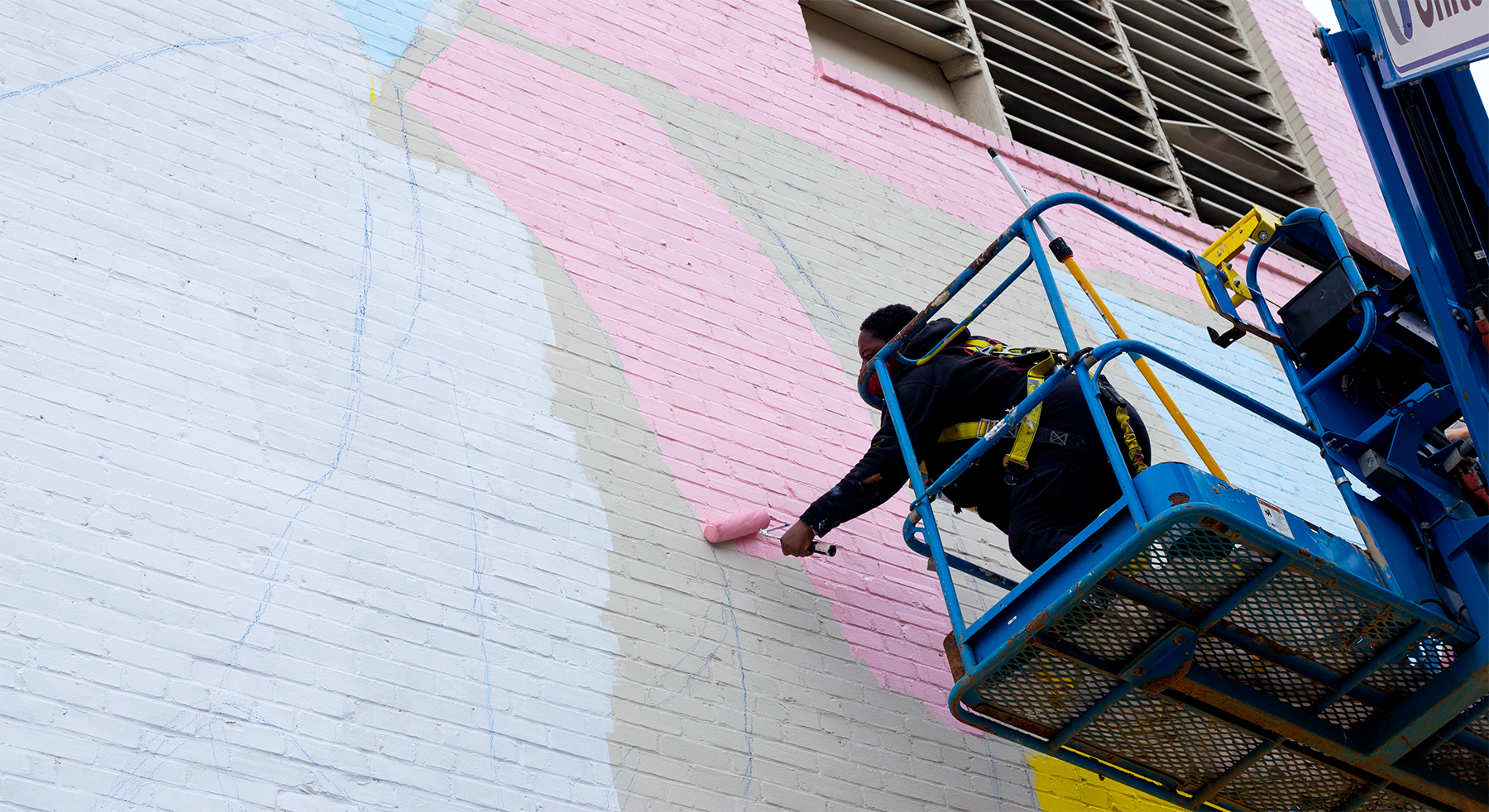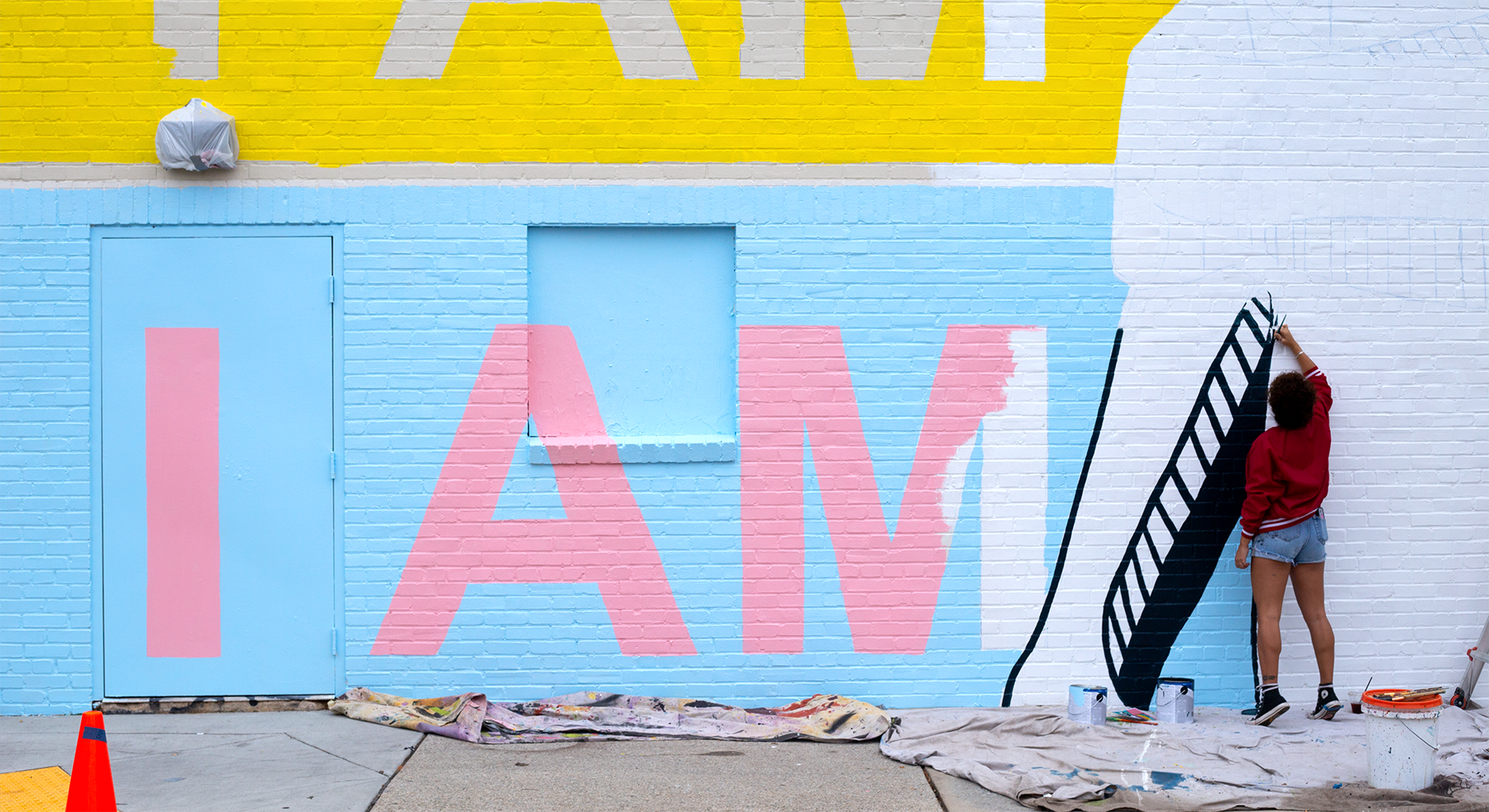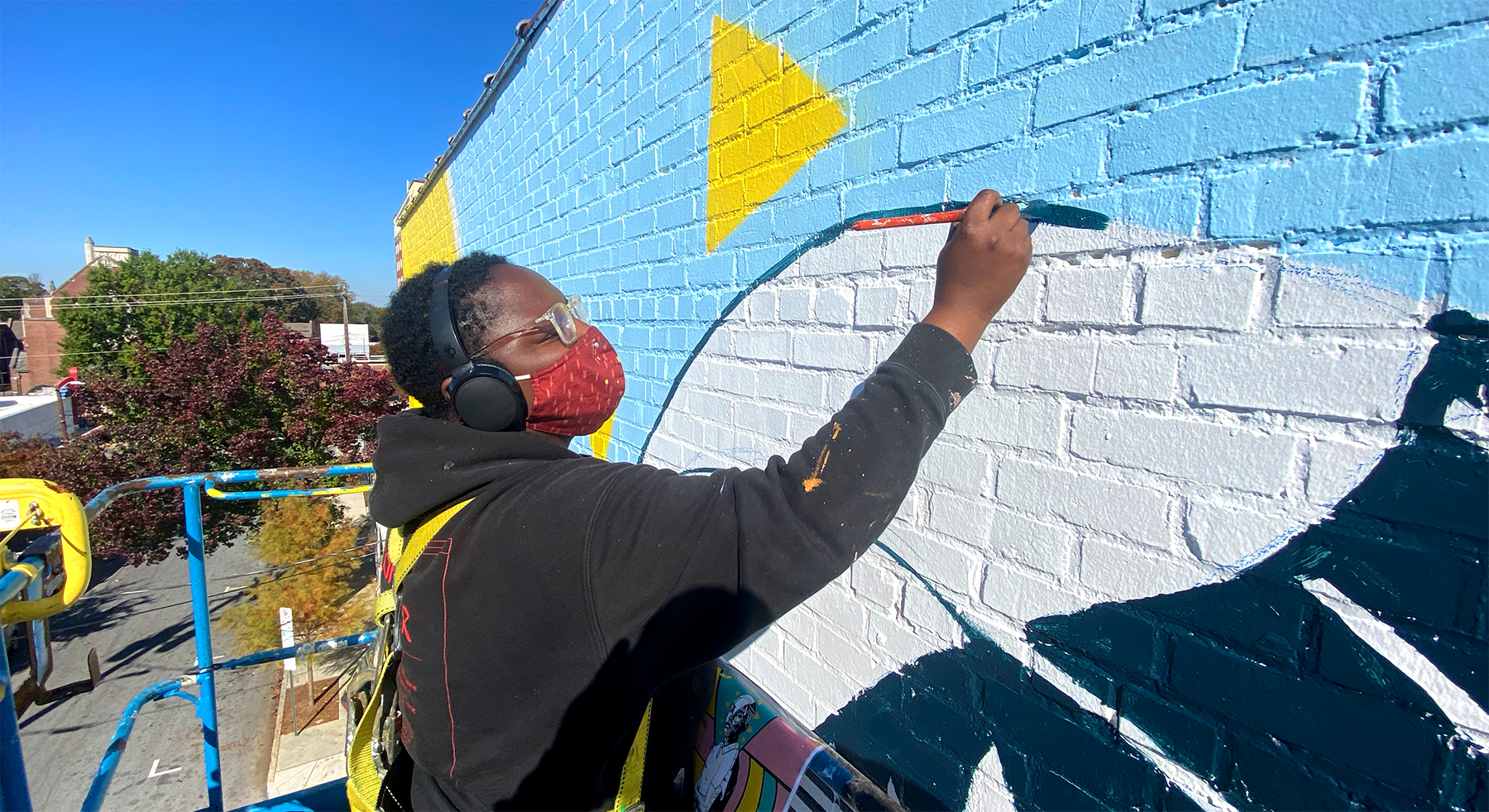 SOFAHOOD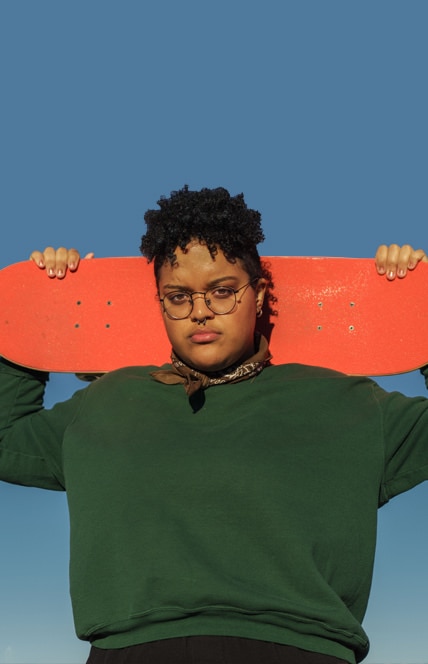 As SOFAHOOD, I create content for the marginalized through loud colors and even louder subject matters. My art focuses on the complex feelings and ordinary moments of the unheard, in hopes that folks like me will find themselves in my expression. The mural I've designed centers on Black queer individuals experiencing moments of closeness in a dreamy Atlanta utopia. Both the illustrations within and the simple existence of this mural celebrate a world where the people have all the power to love and live as they choose. This mural is by me, SOFAHOOD, but it's for us.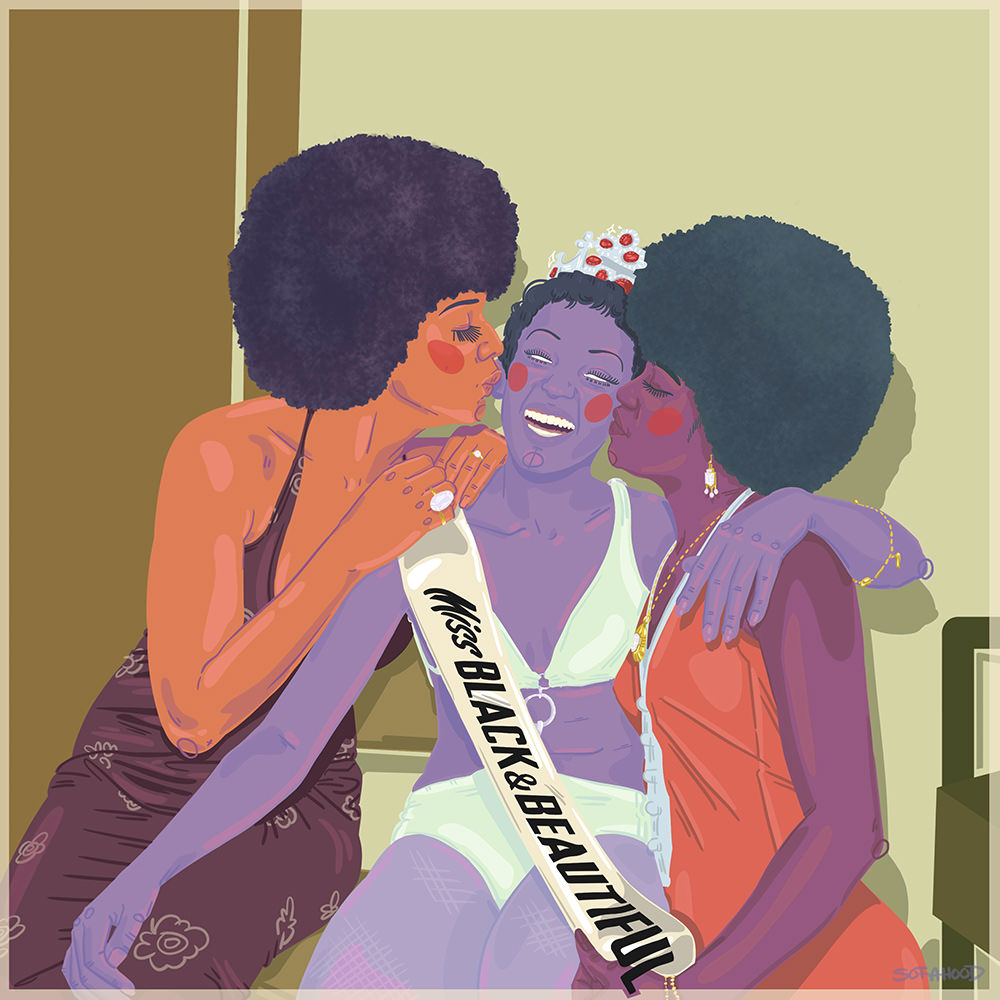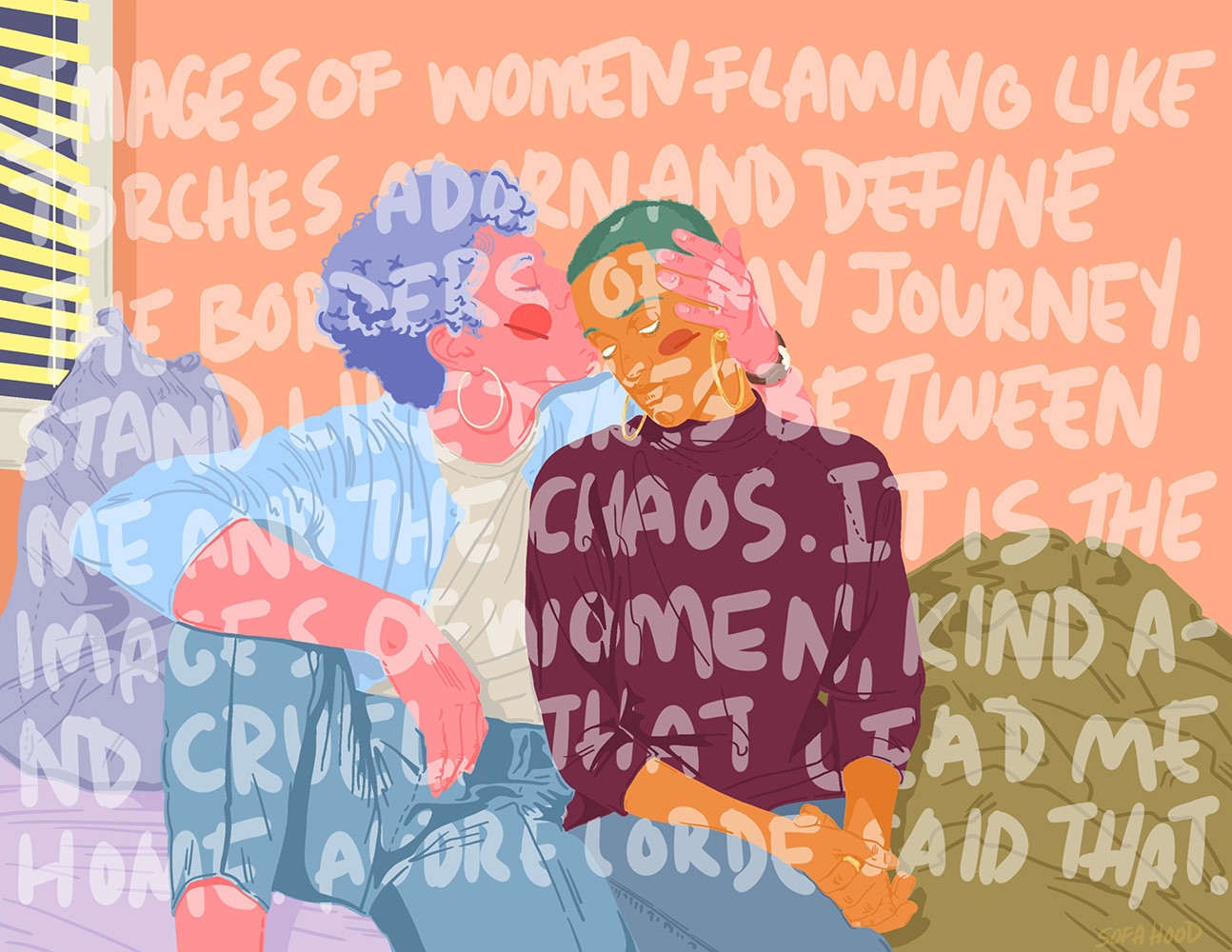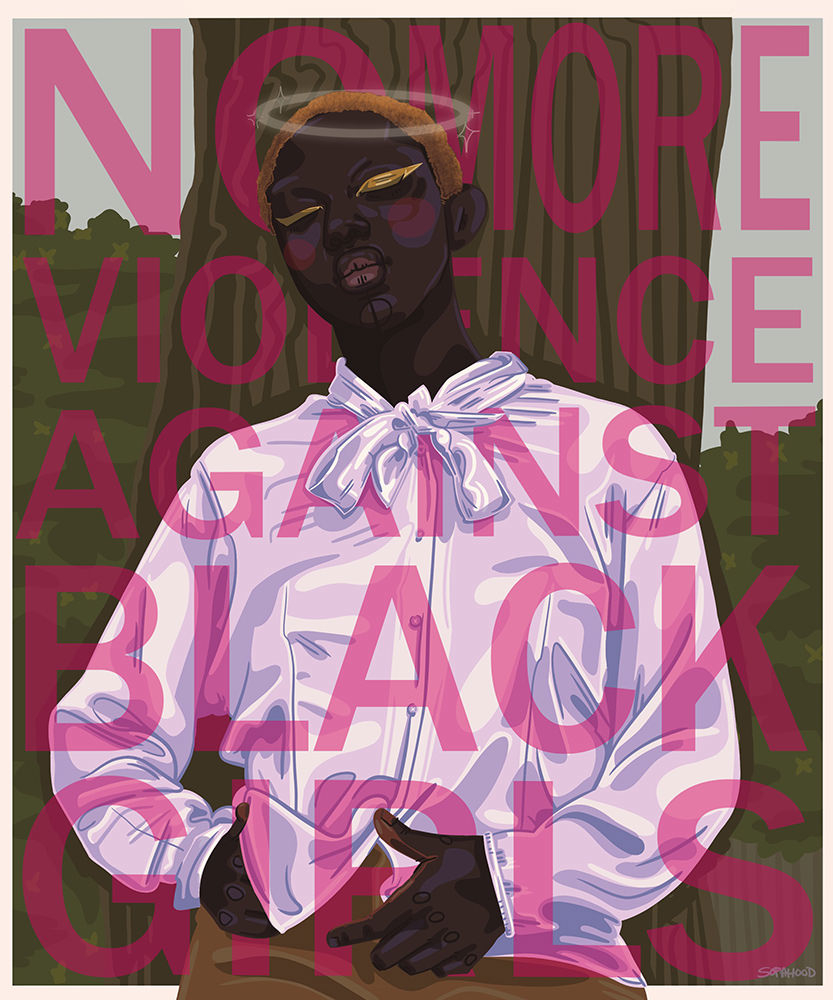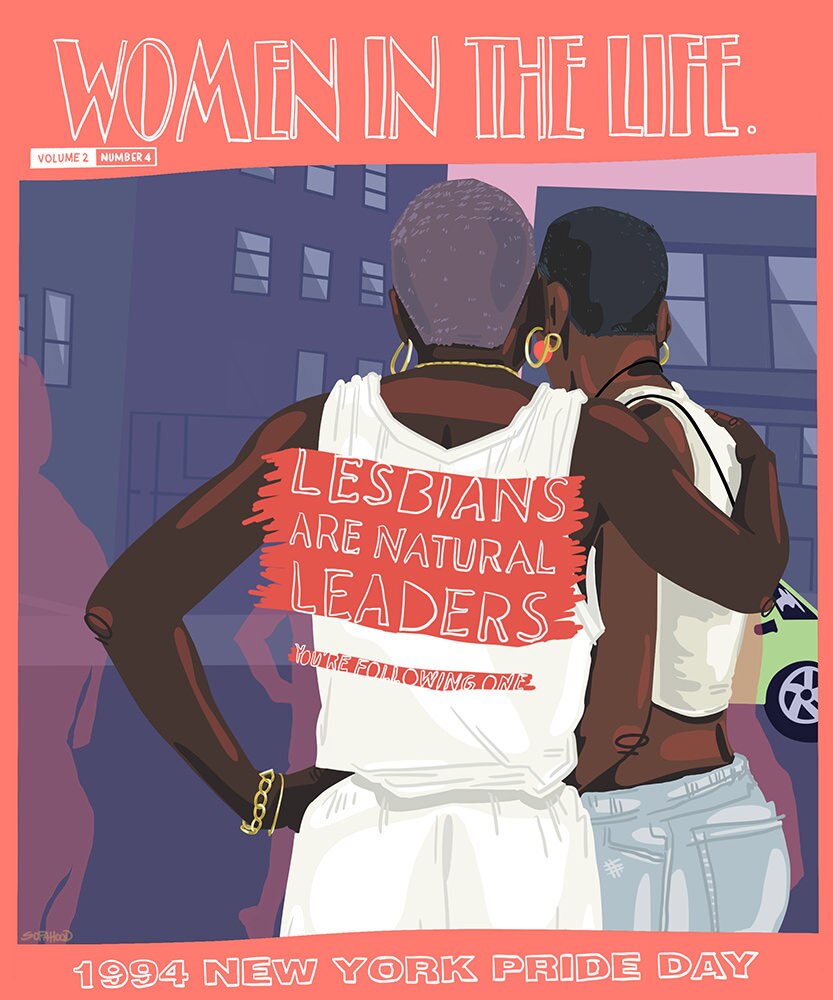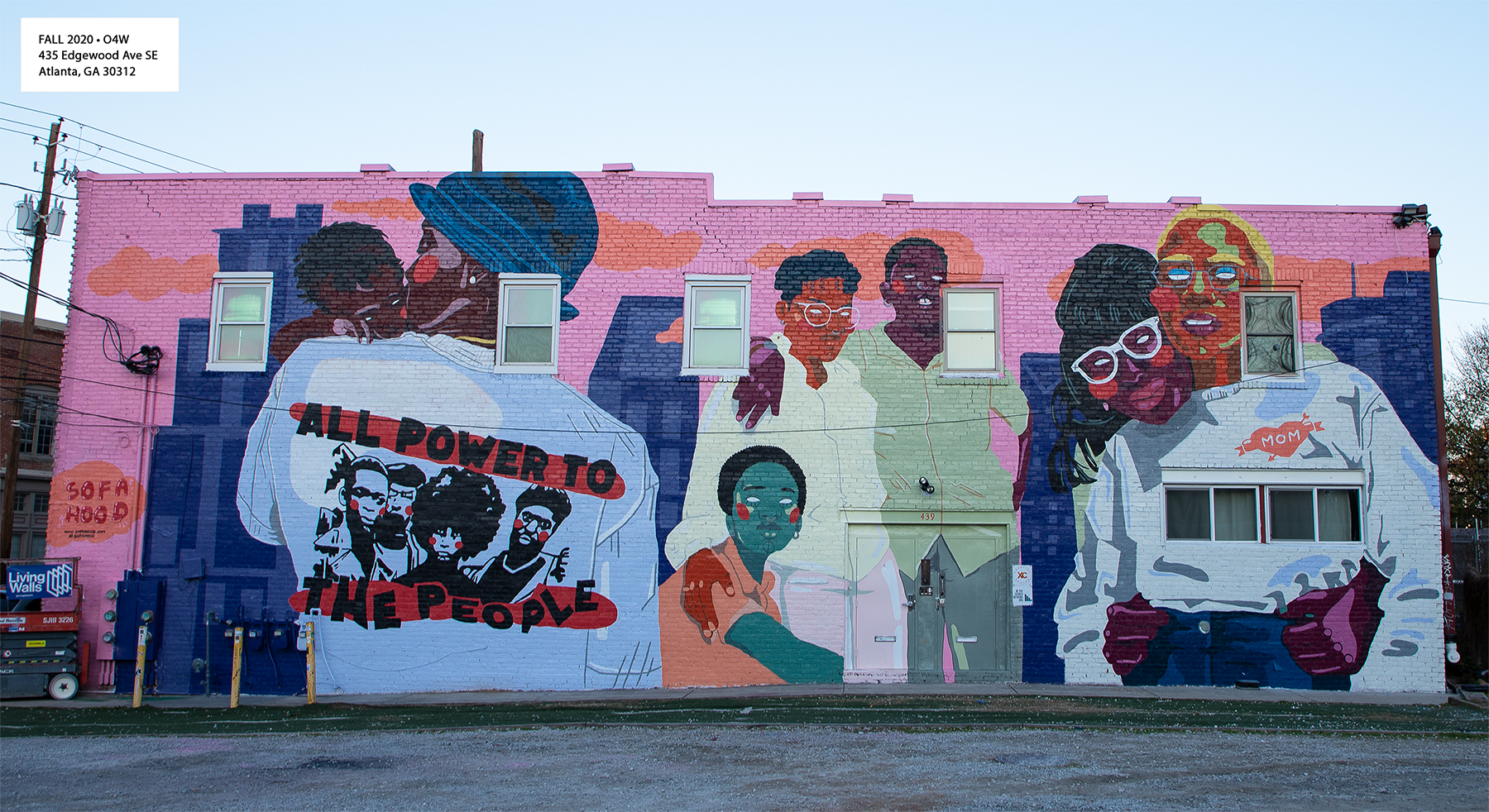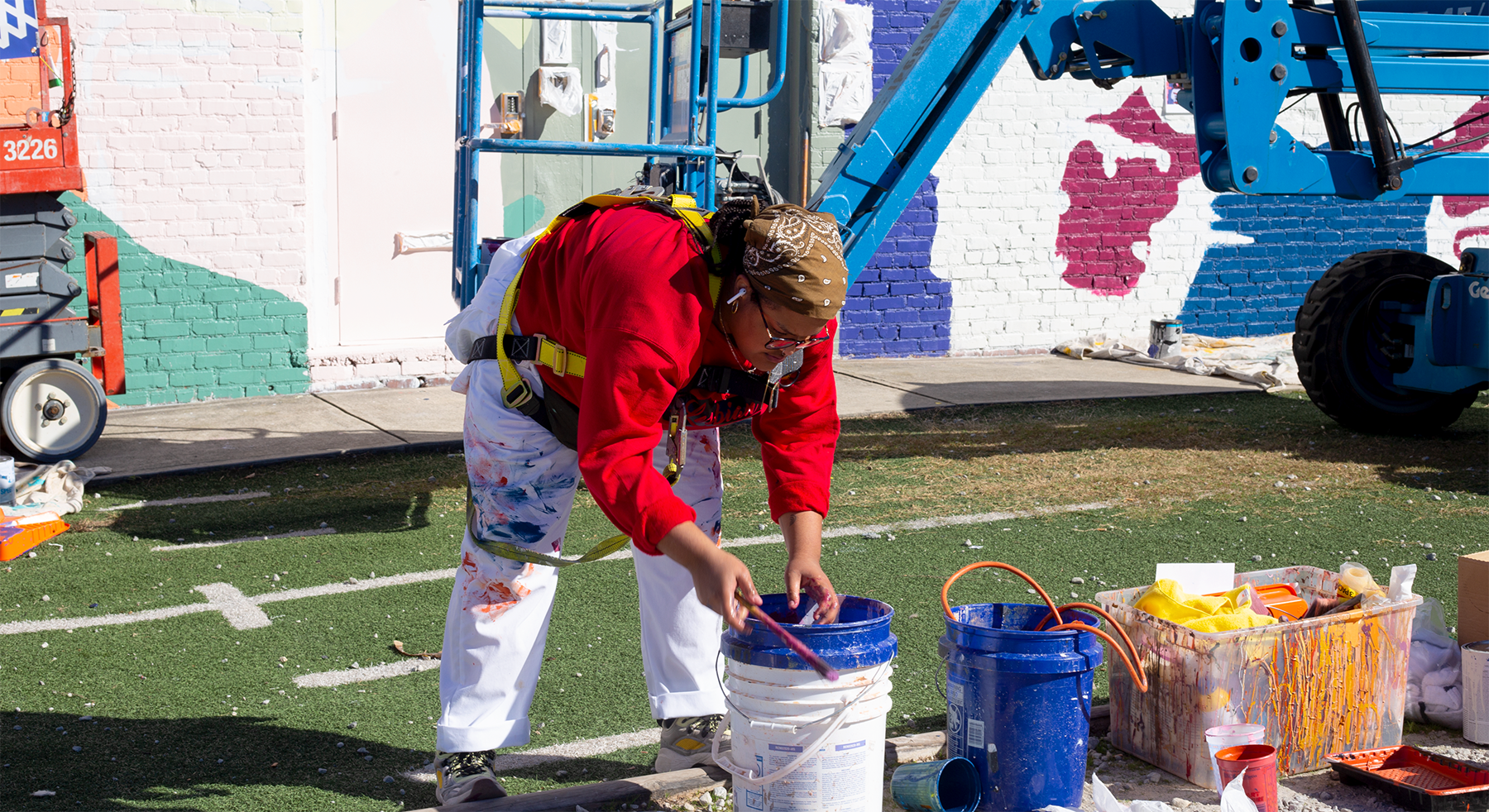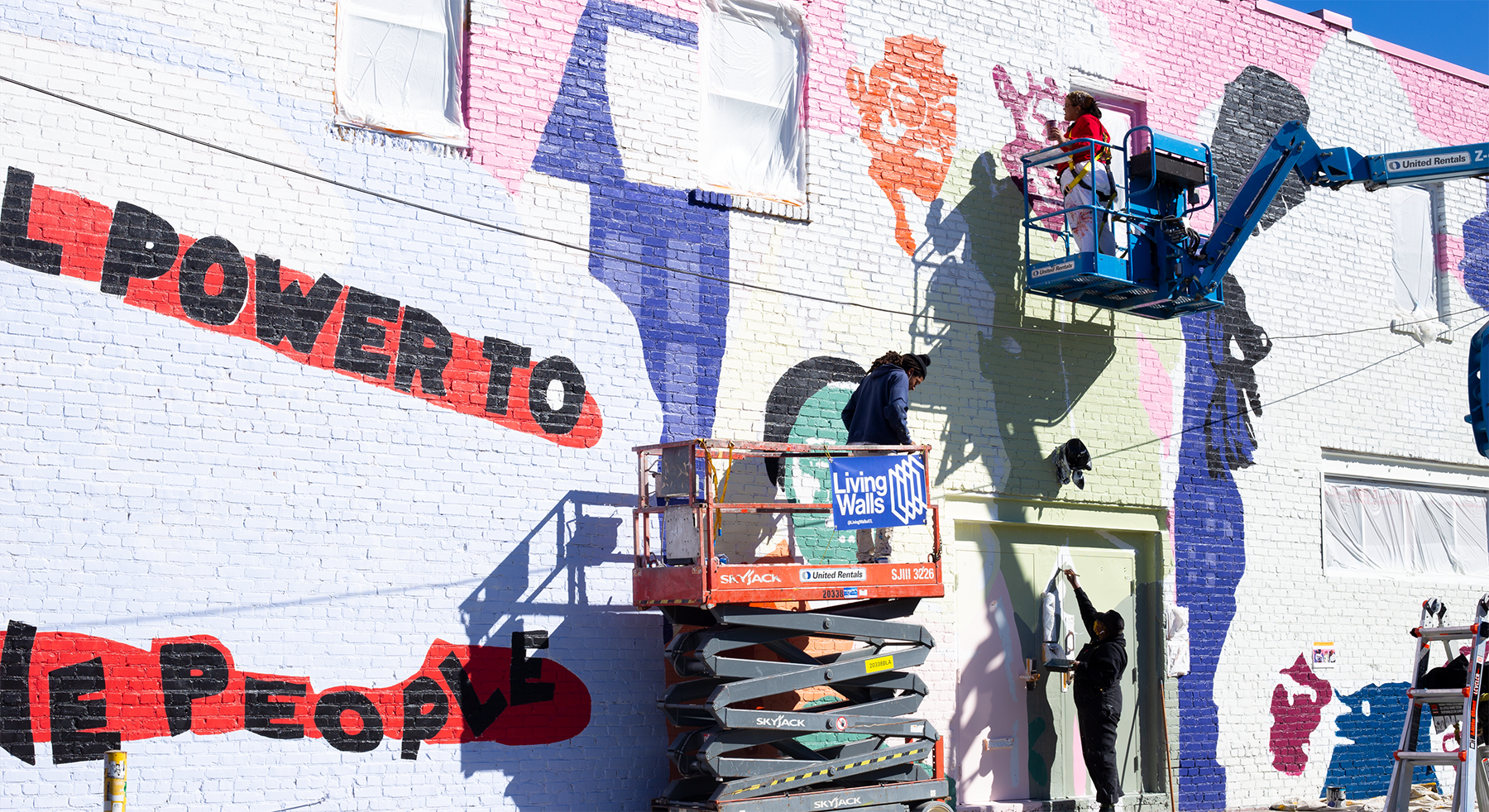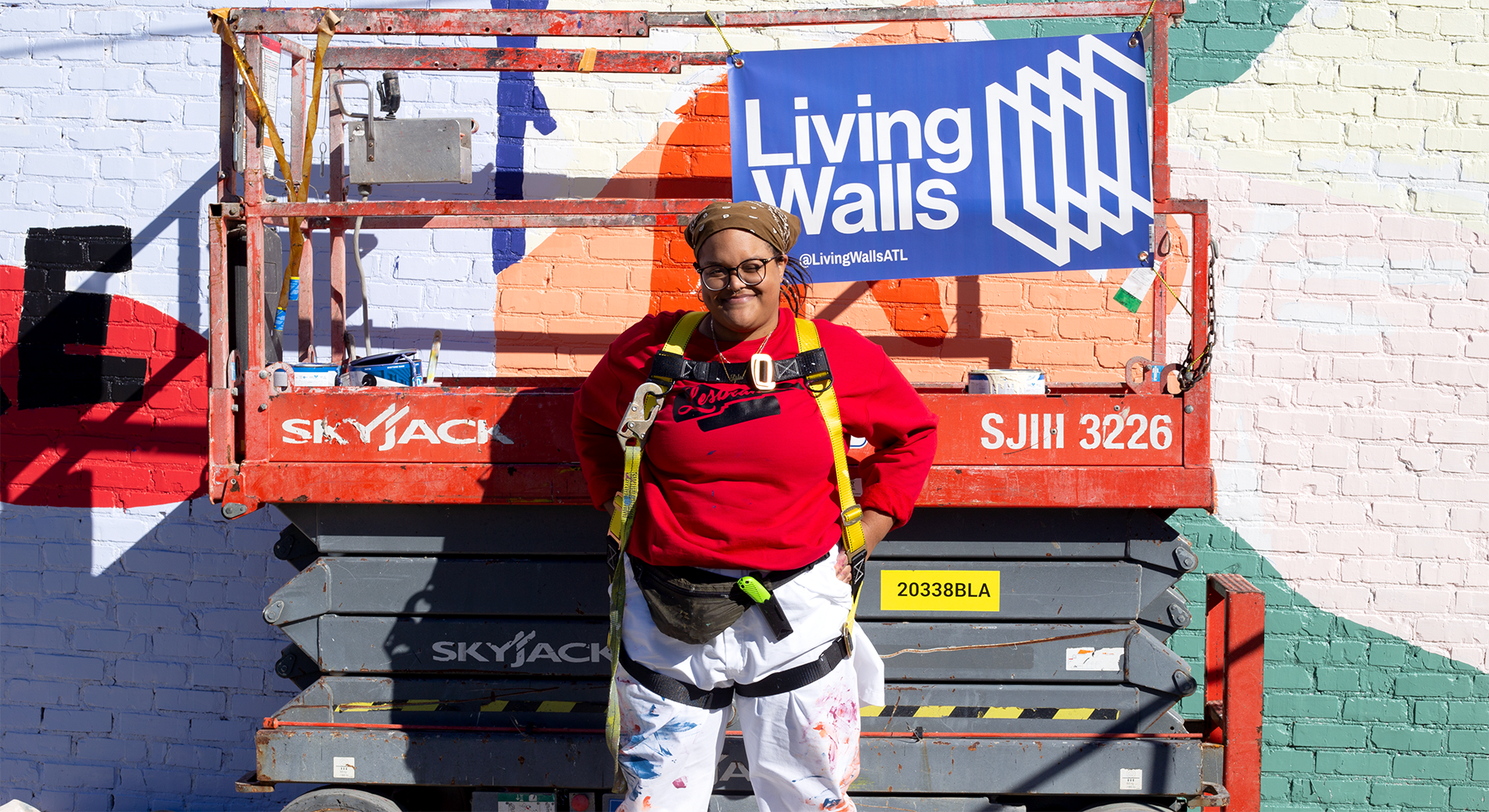 William Downs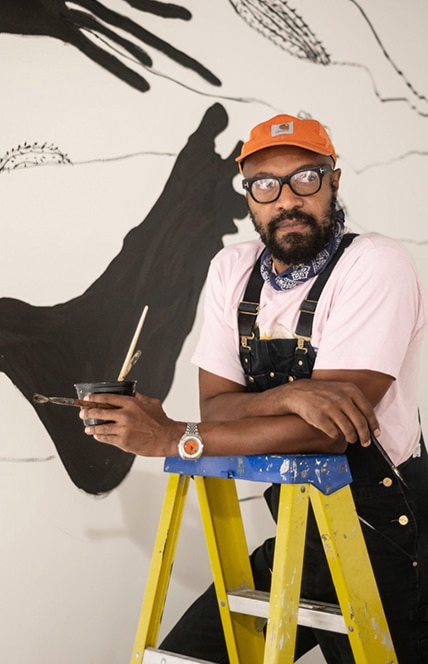 Similar to the way my work performs for viewers as looming and dreamlike forms, my process is an extensive drawing performance where I reminisce on historical heavyweights like Hieronymous Bosch and Paul Cezanne to create figures that defy dimension, appearing both sprawling in motion and suspended in time. The inspiration for the Decatur mural is the people I foresee bustling around the wall; a response to the norm (lunch, yoga, playing music) seen in a parade of fantastic, contorted surrealism, seen in color for the first time in 5 years.
FALL 2020 •DECATUR SQUARE
On the side of Squash Blossom
113 E Court Square
Decatur, GA 30030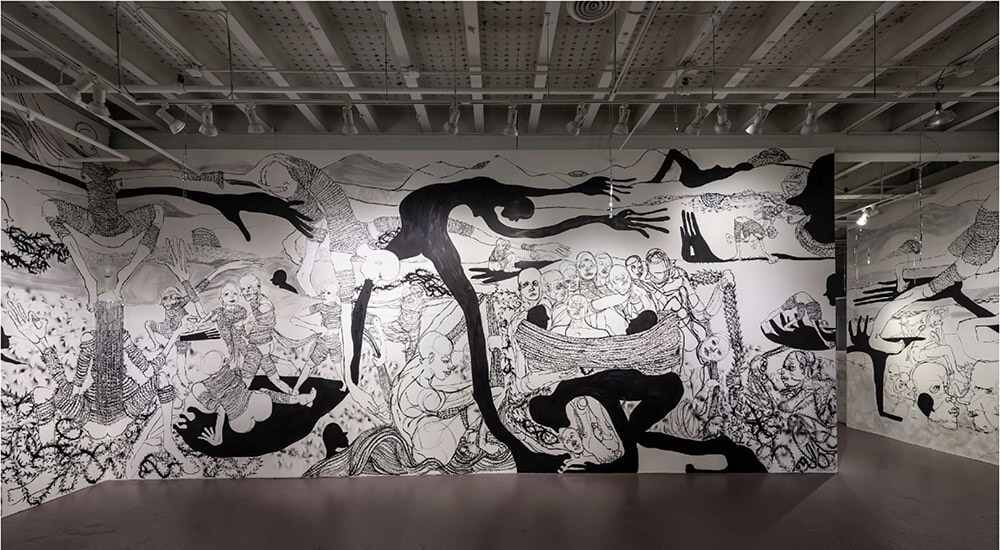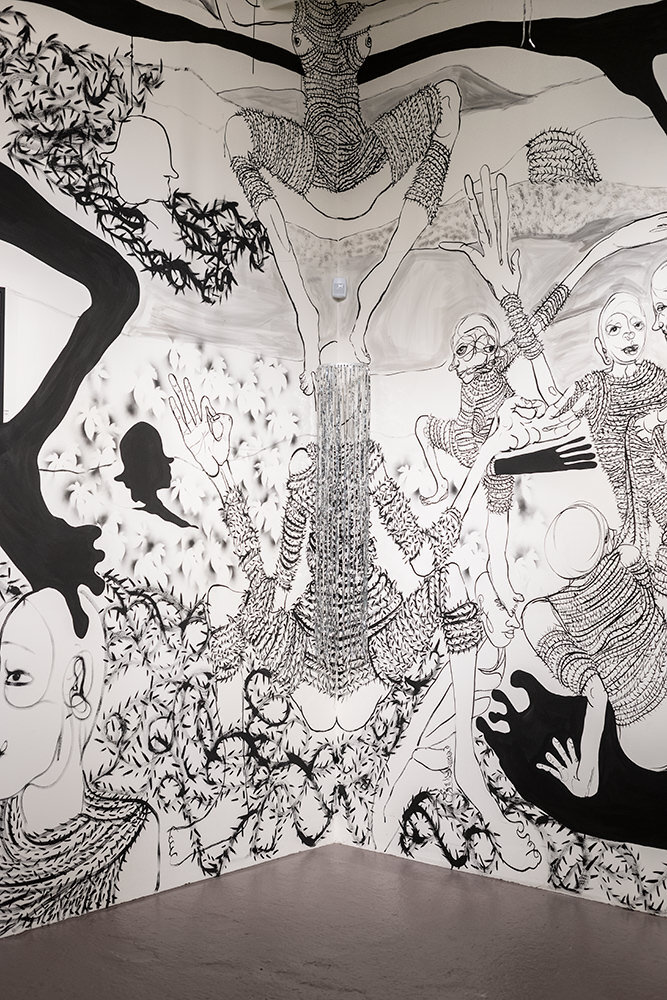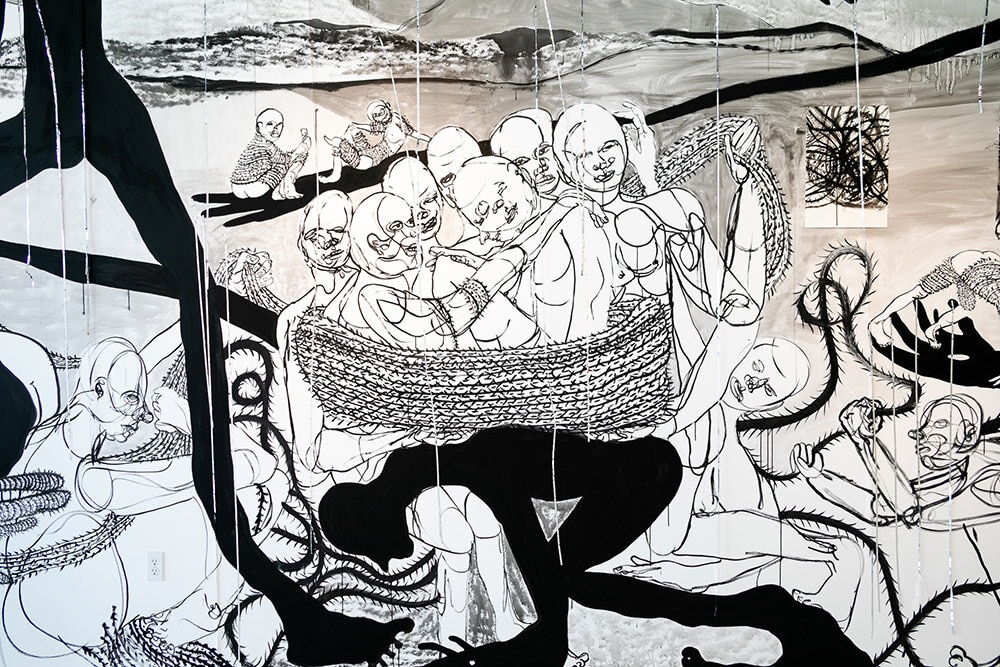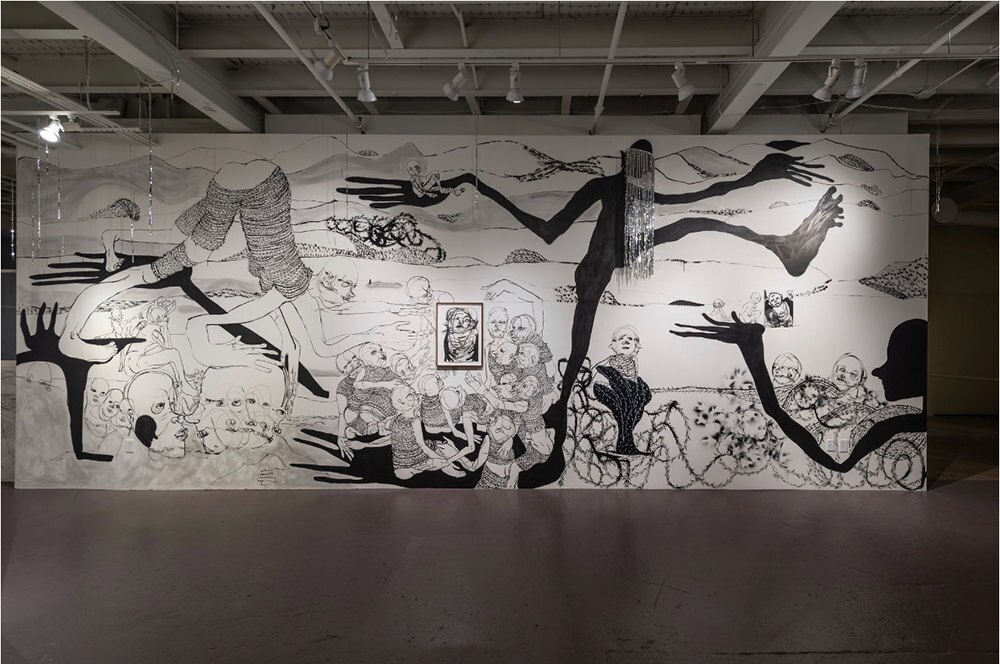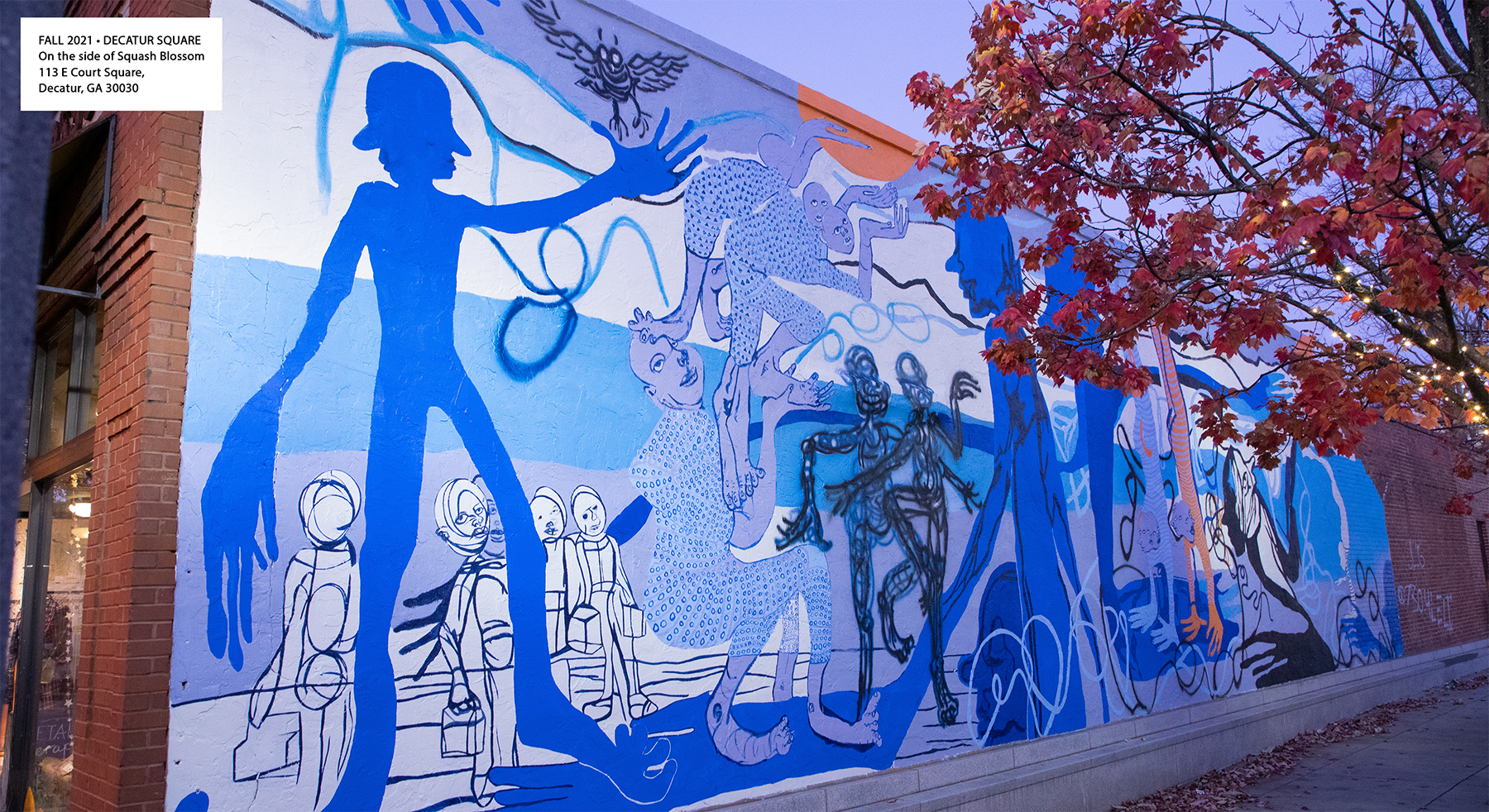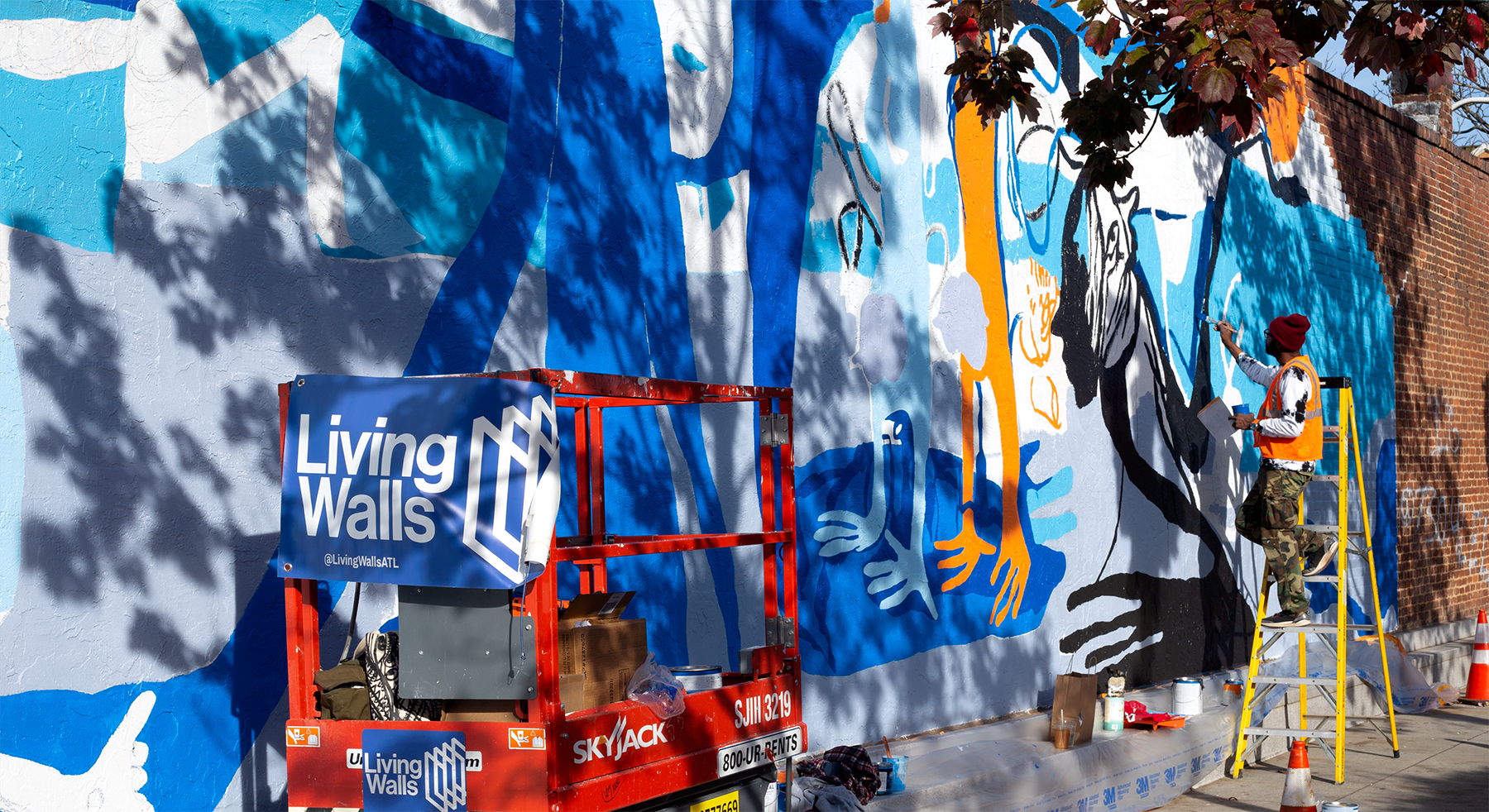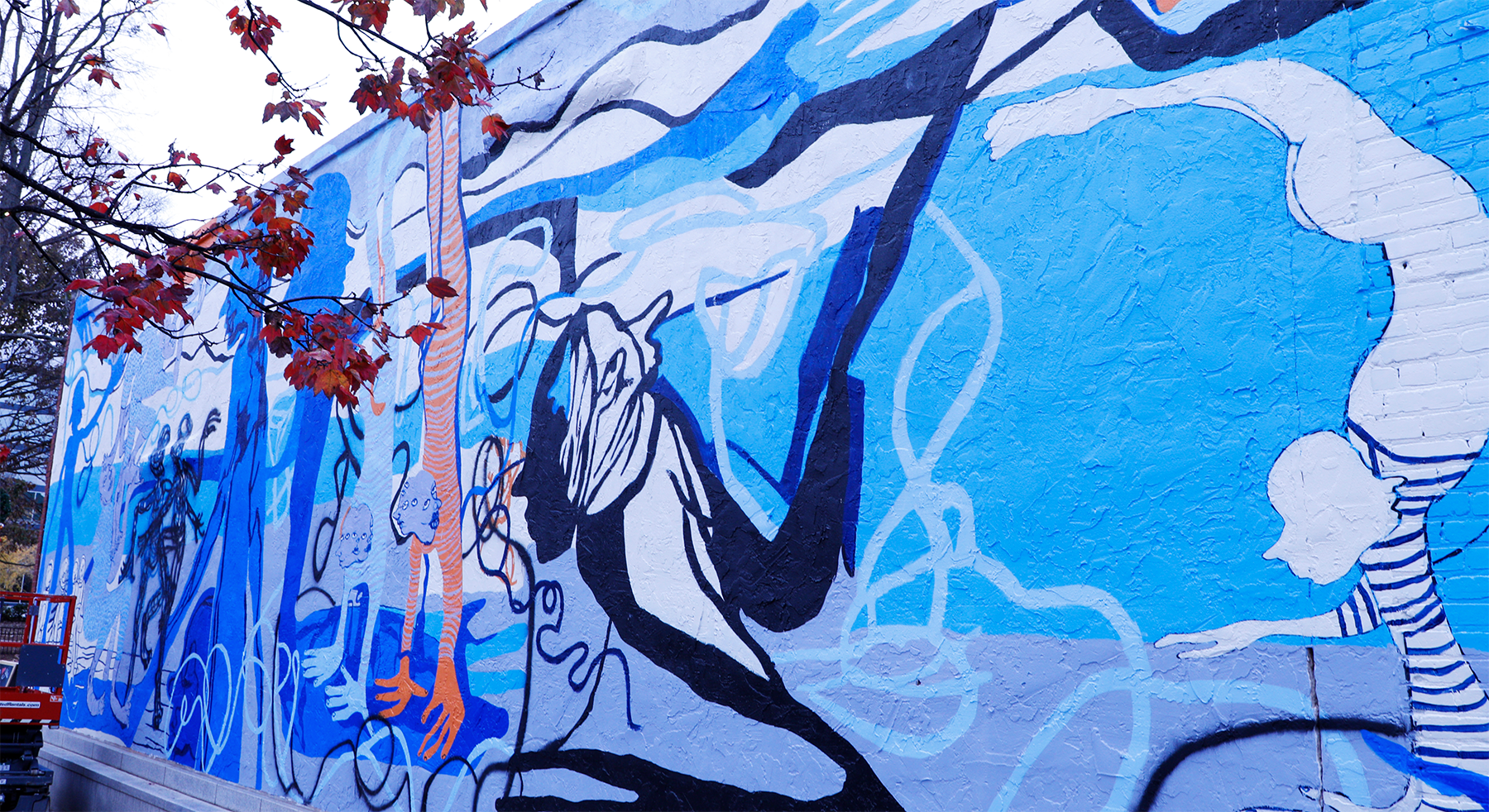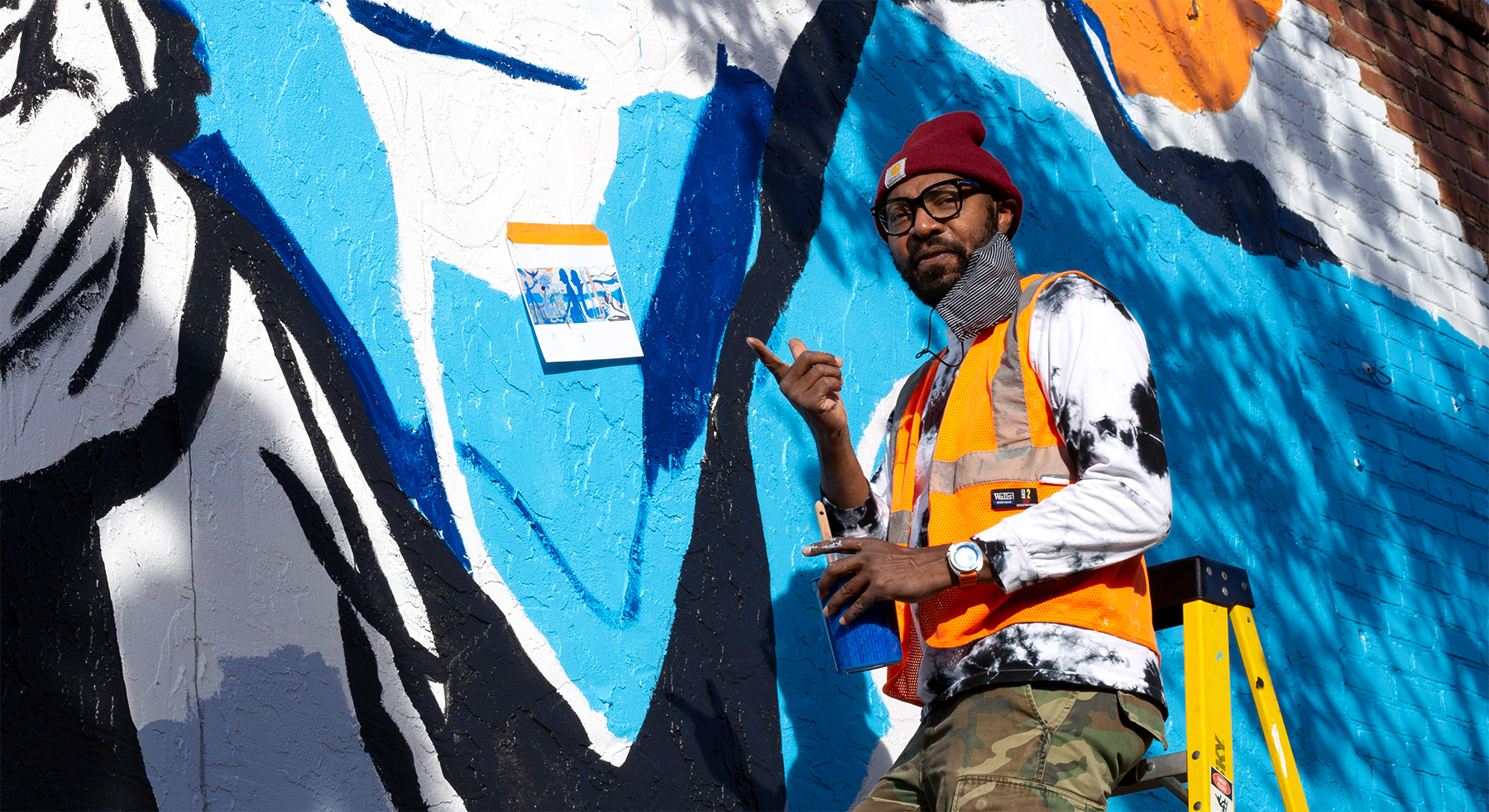 CLOSE