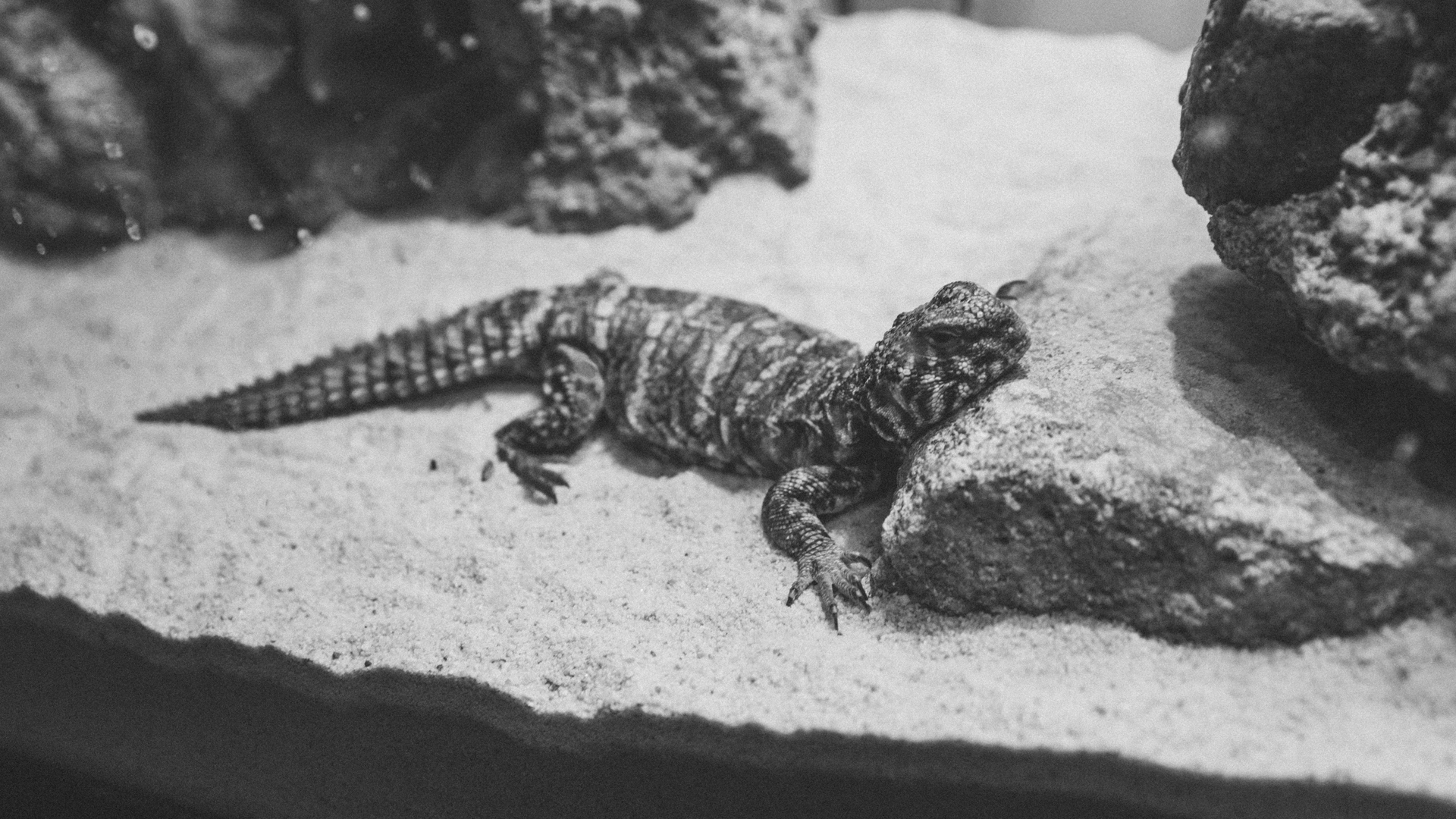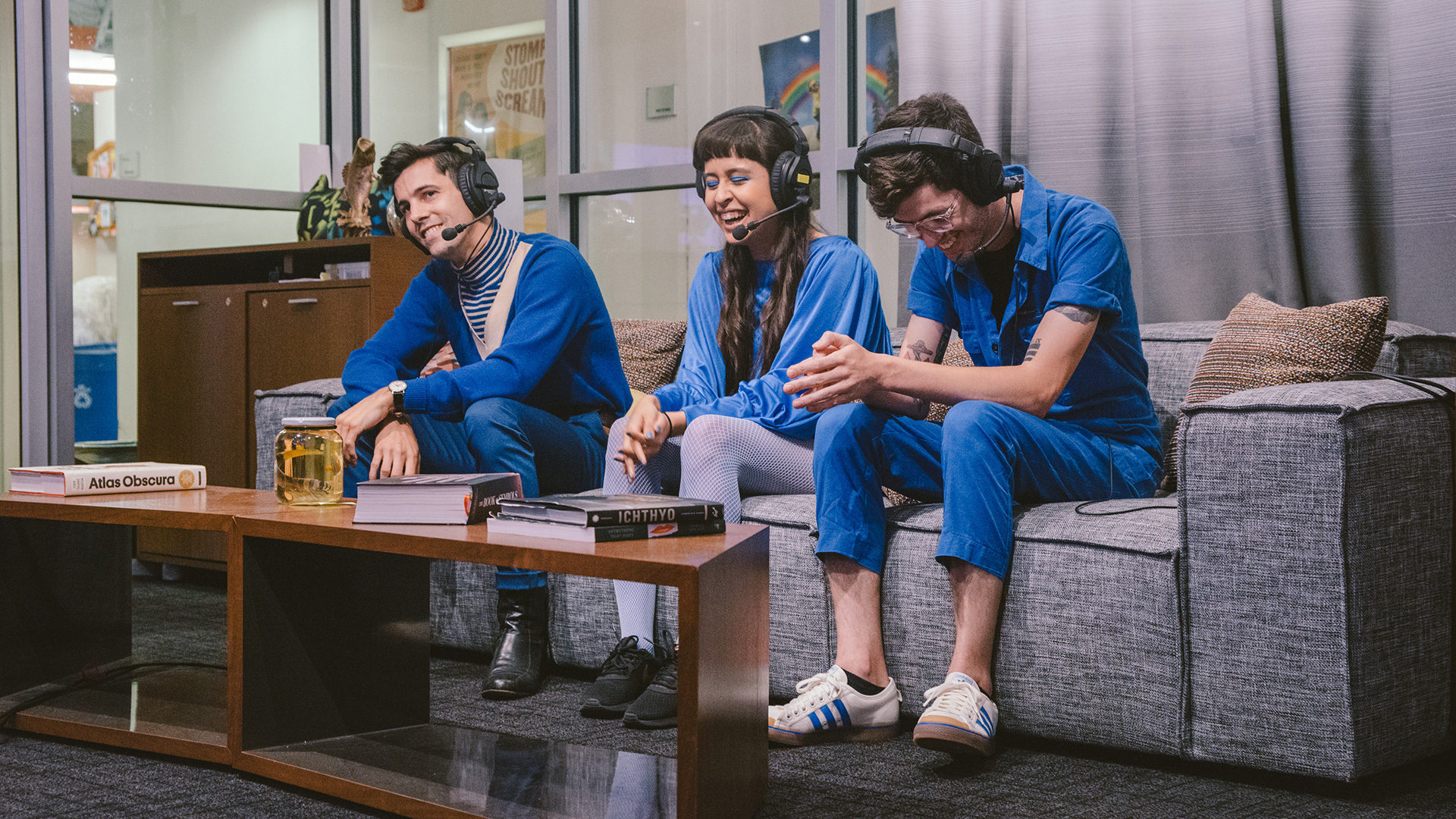 Wild Moccasins on Fishcenter Live, July 12th 2018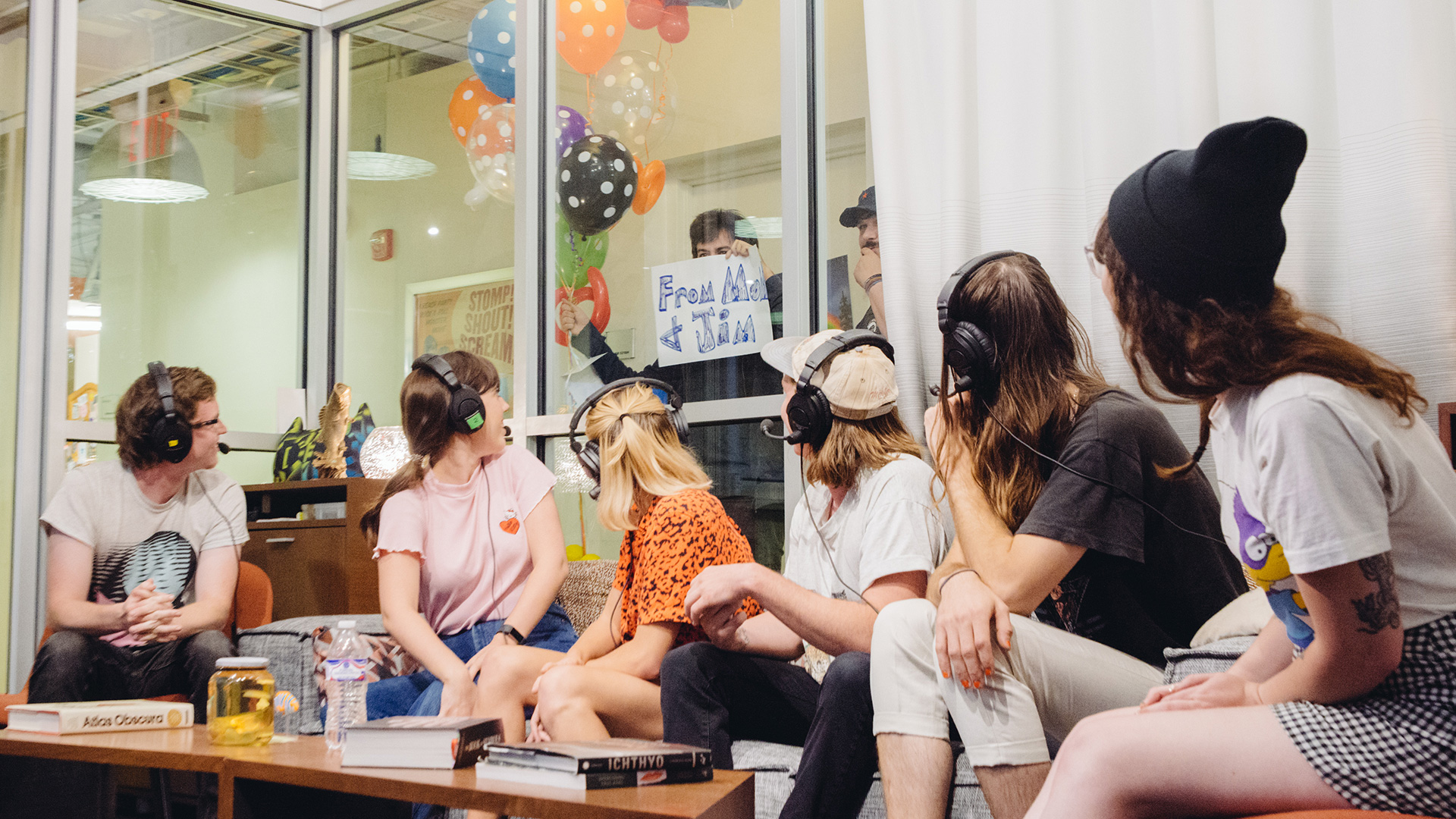 Birthday Surprise, July 11th 2018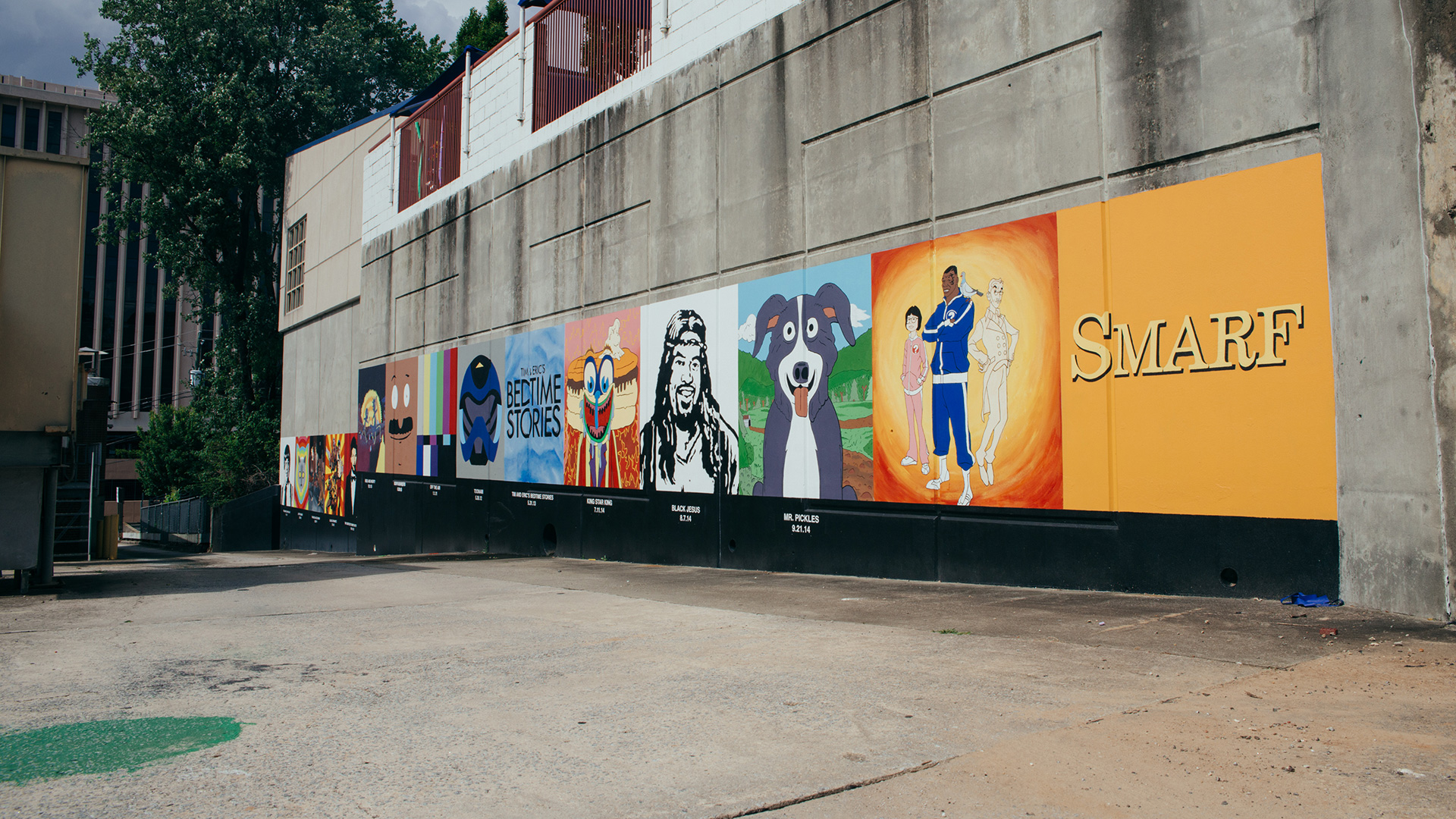 Rooftop mural, July 10th 2018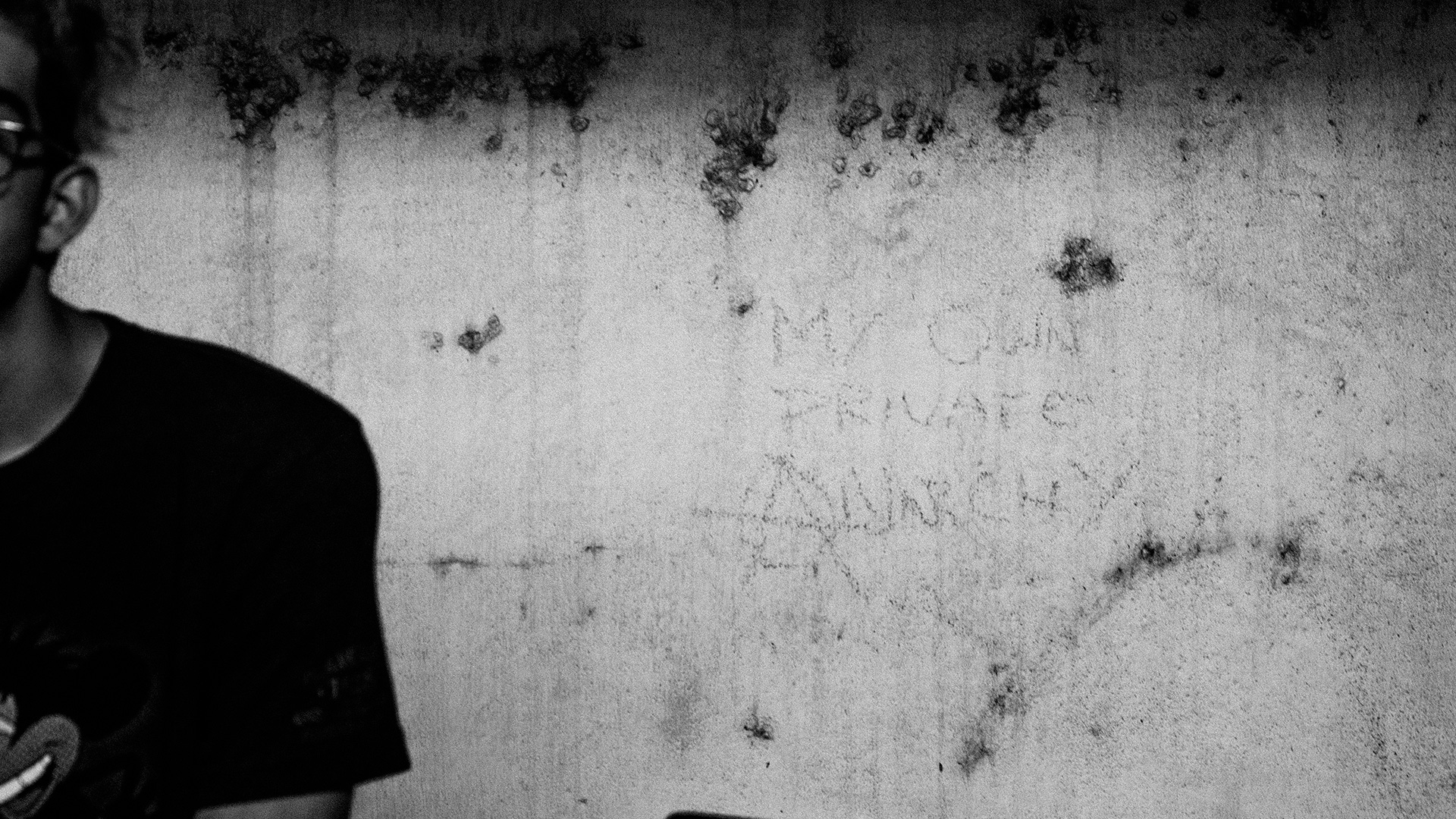 "My own private anarchy", July 9th 2018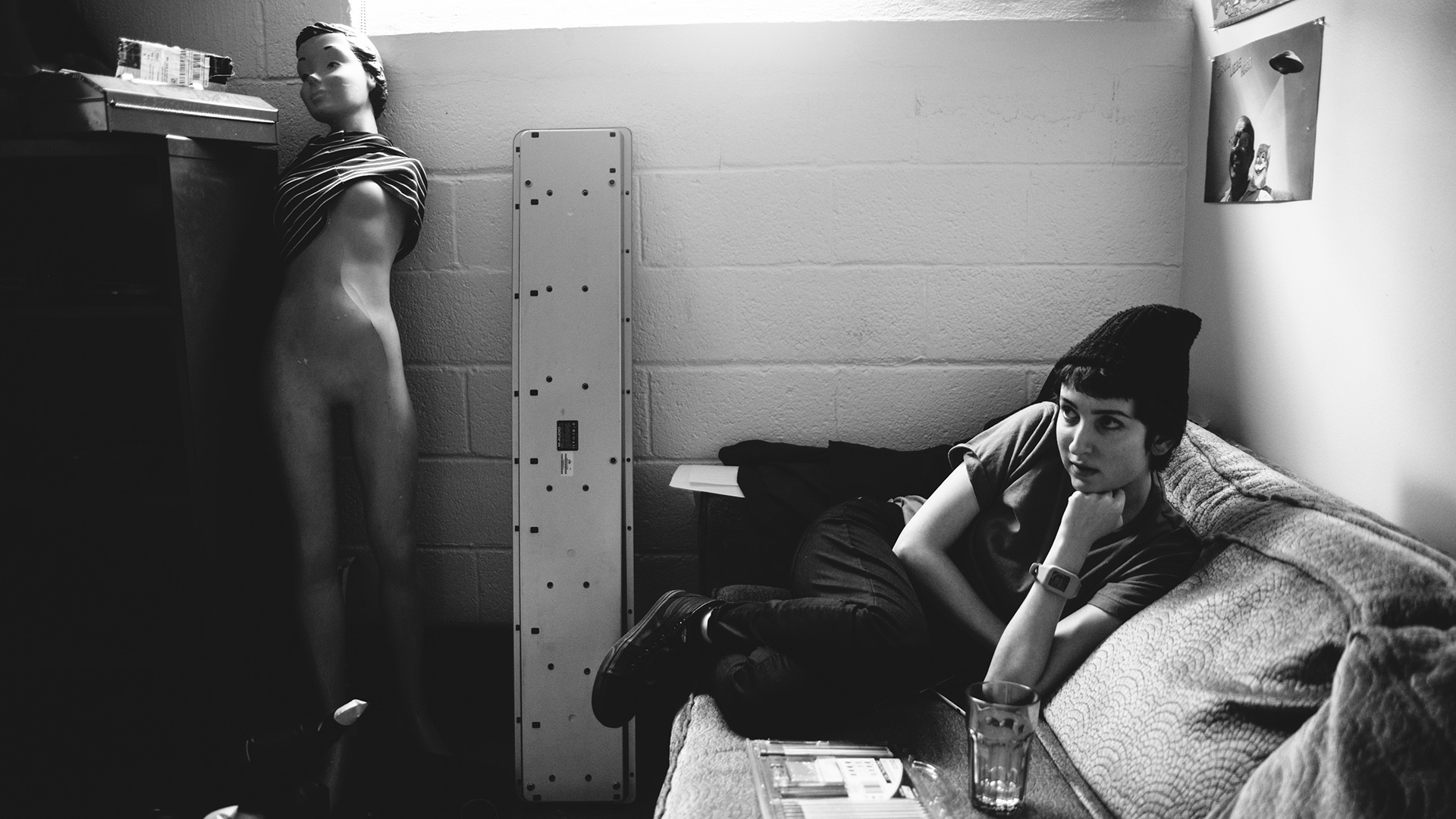 Max's Office, July 6th 2018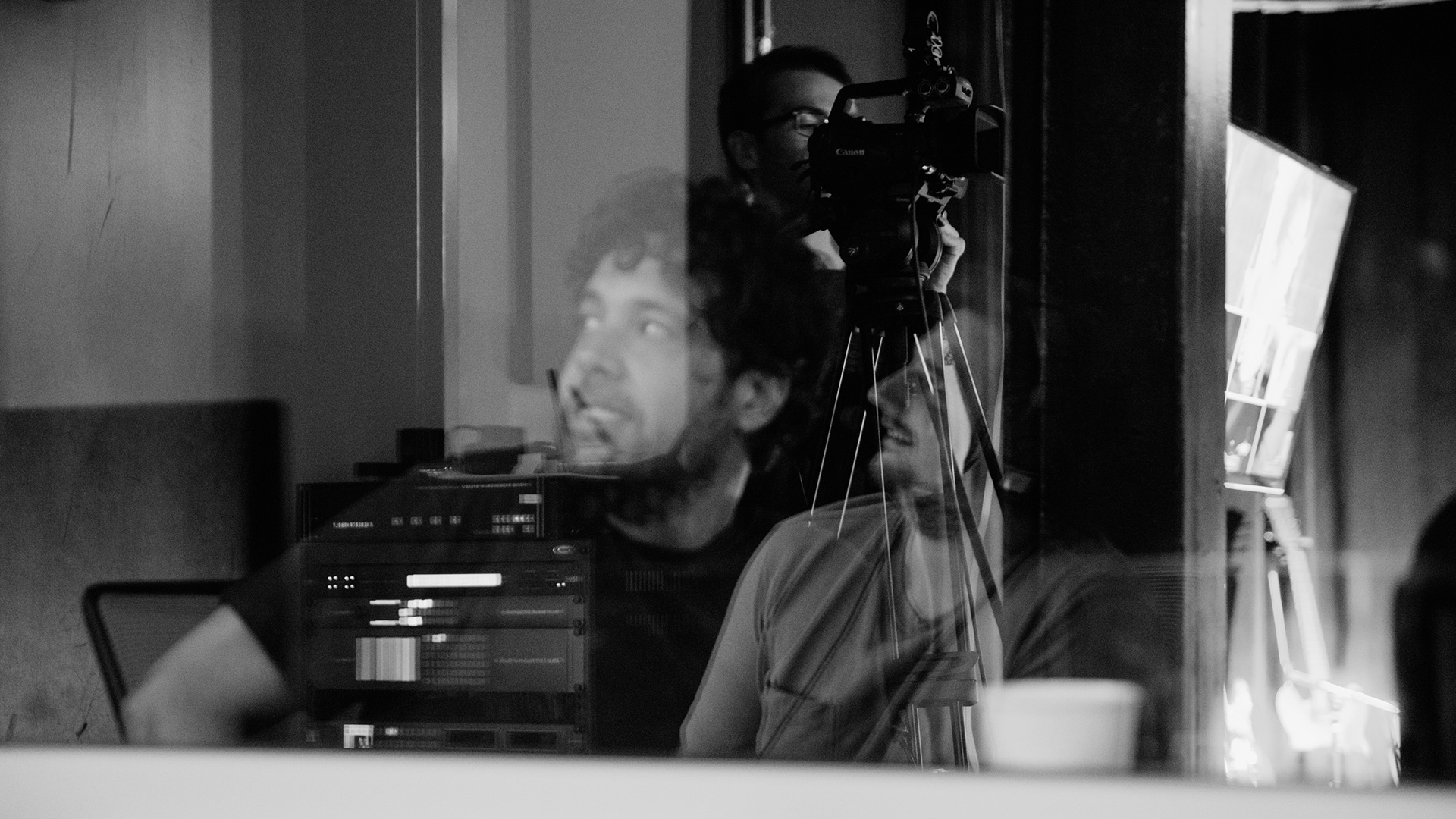 Bloodfeast, July 5th 2018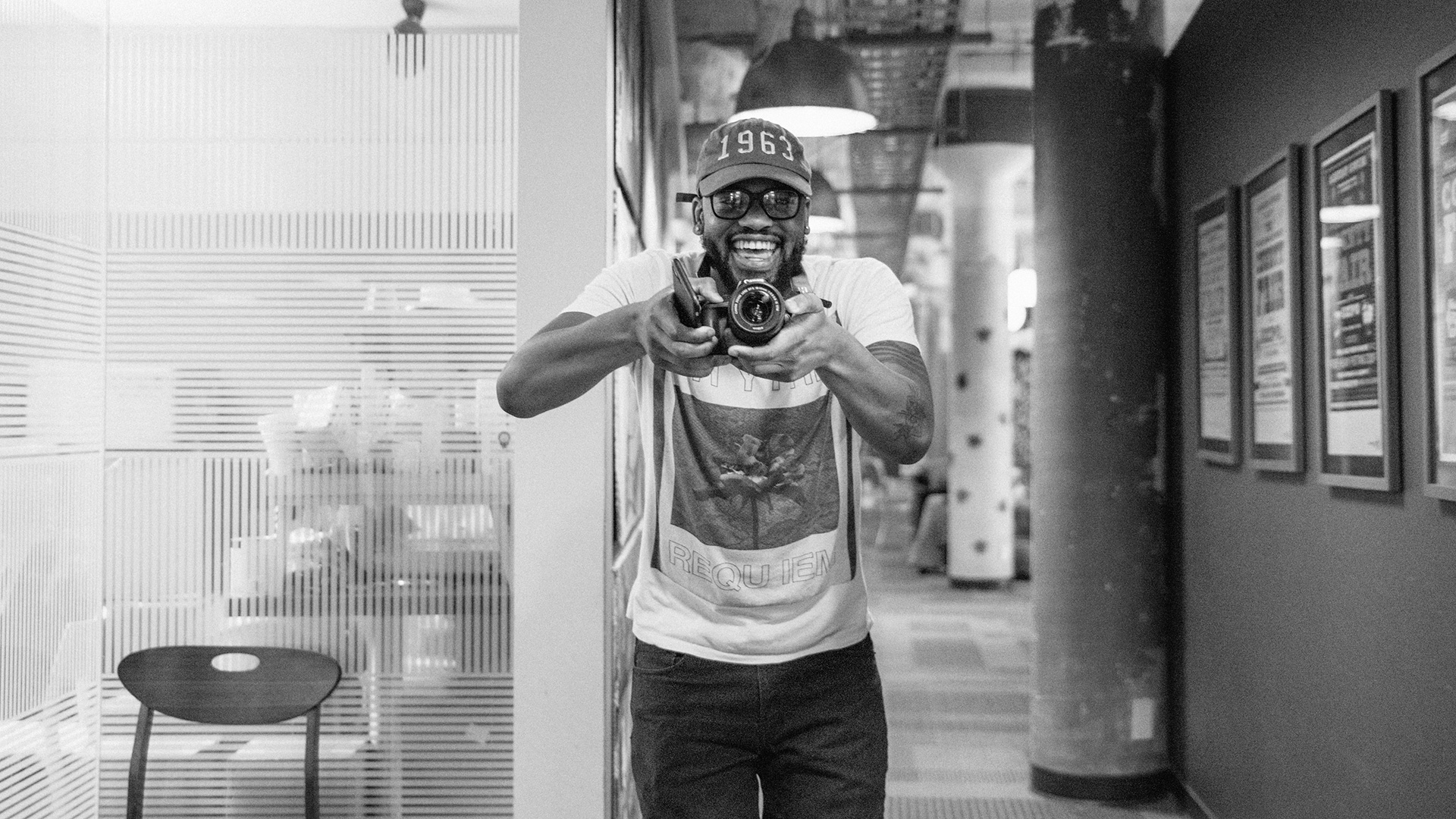 George, July 3rd 2018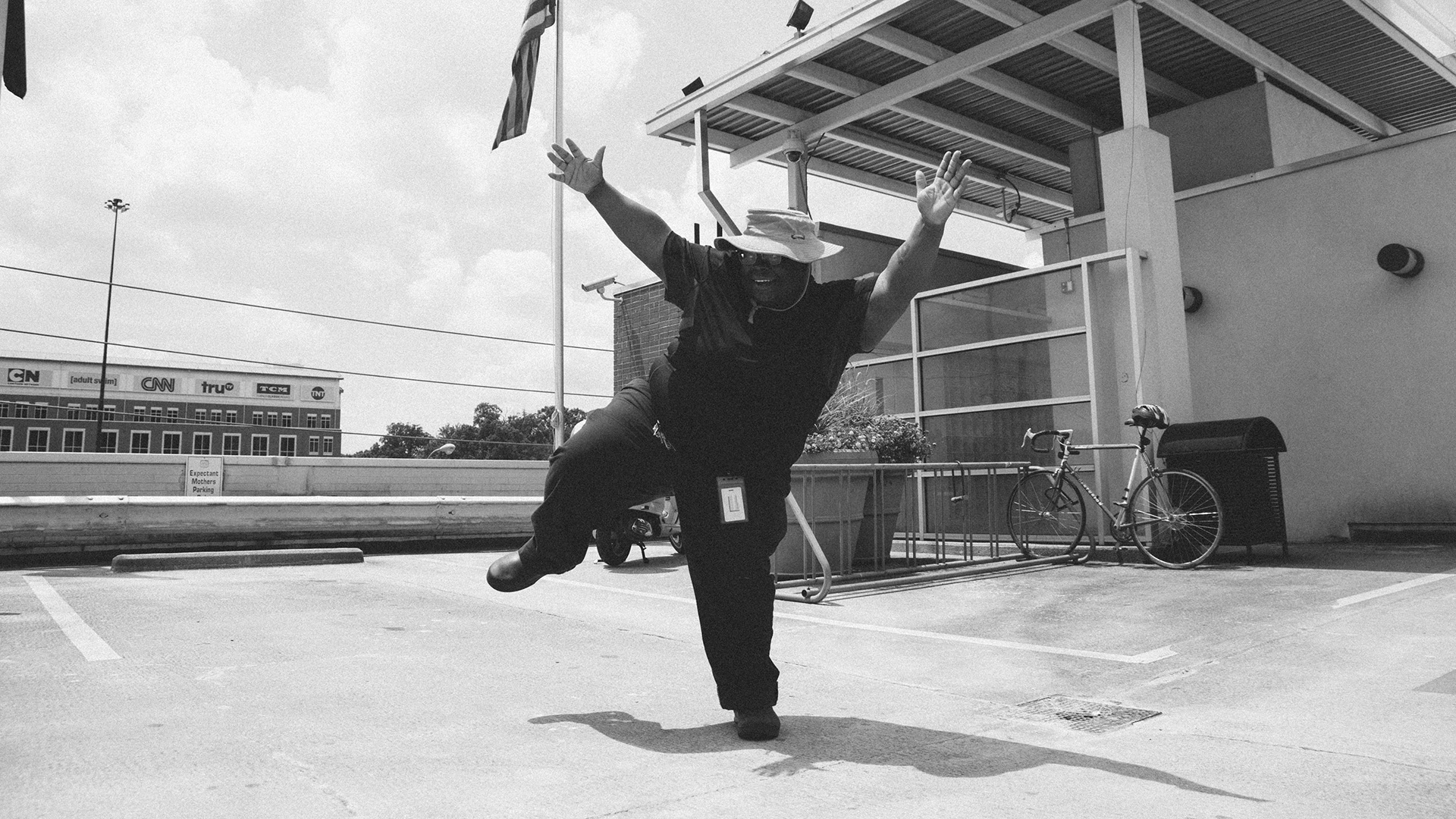 Jazz, July 2nd 2018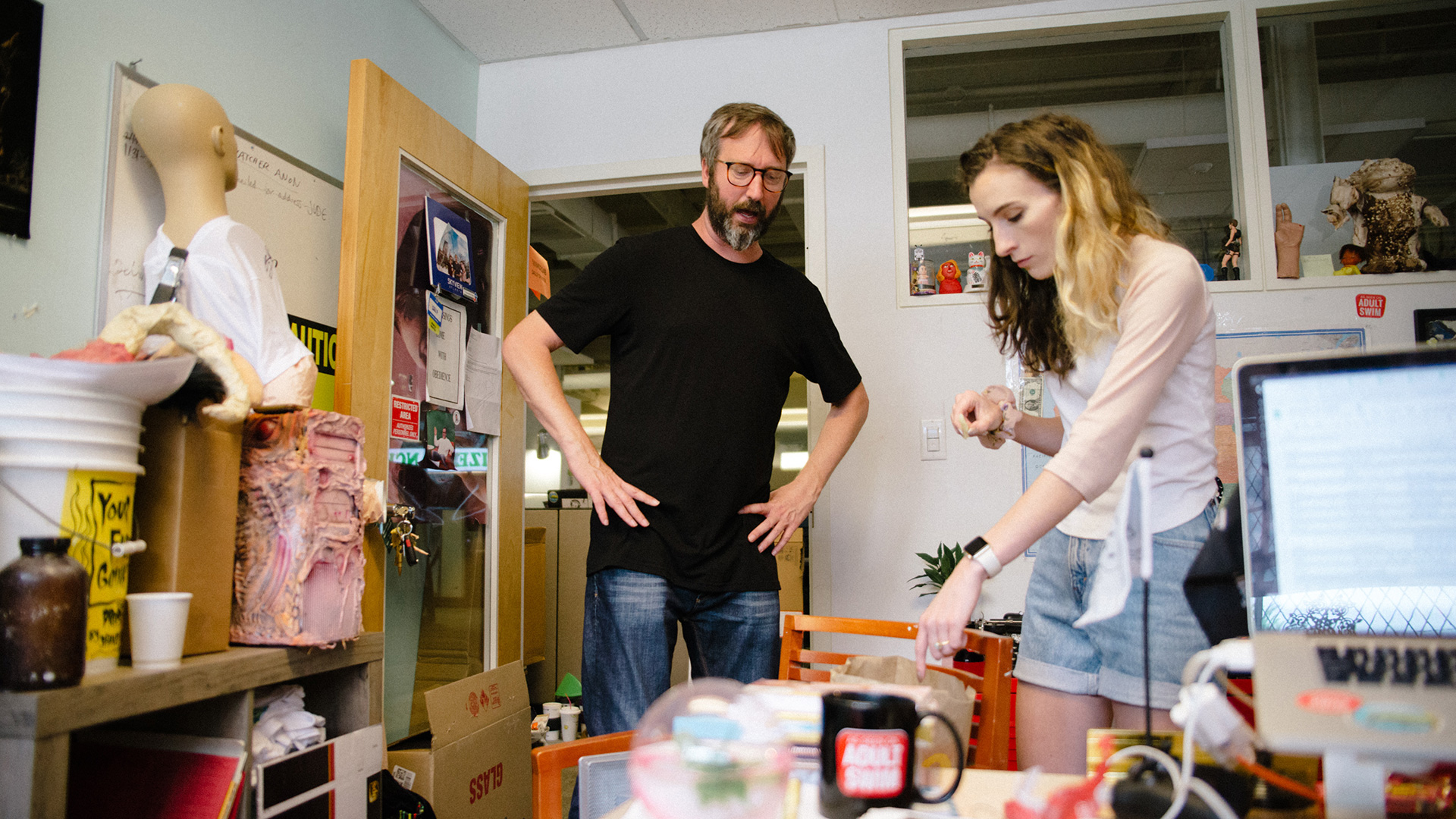 Tom Green appreciating Sally's office, June 29th 2018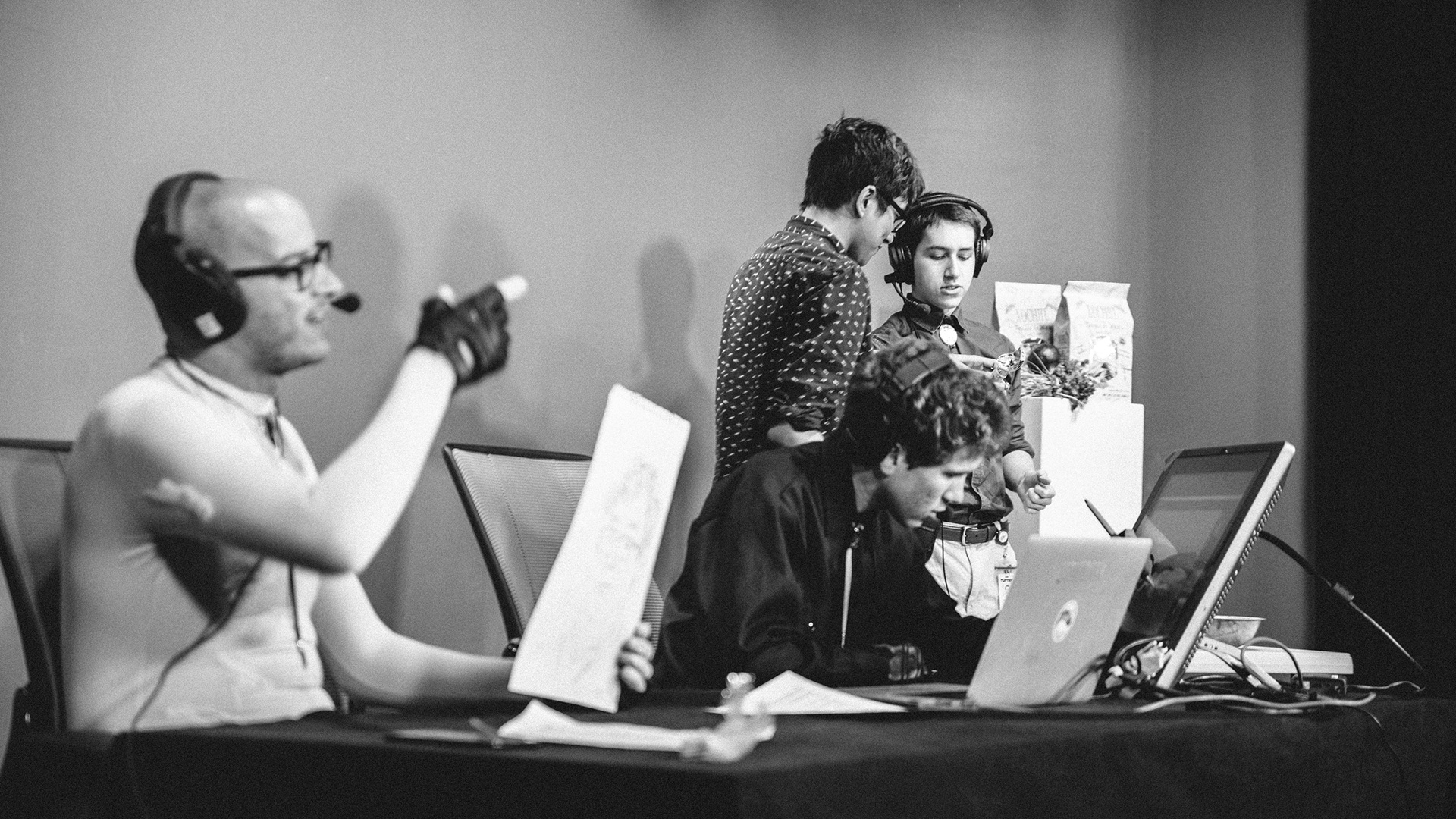 Guac, June 28th 2018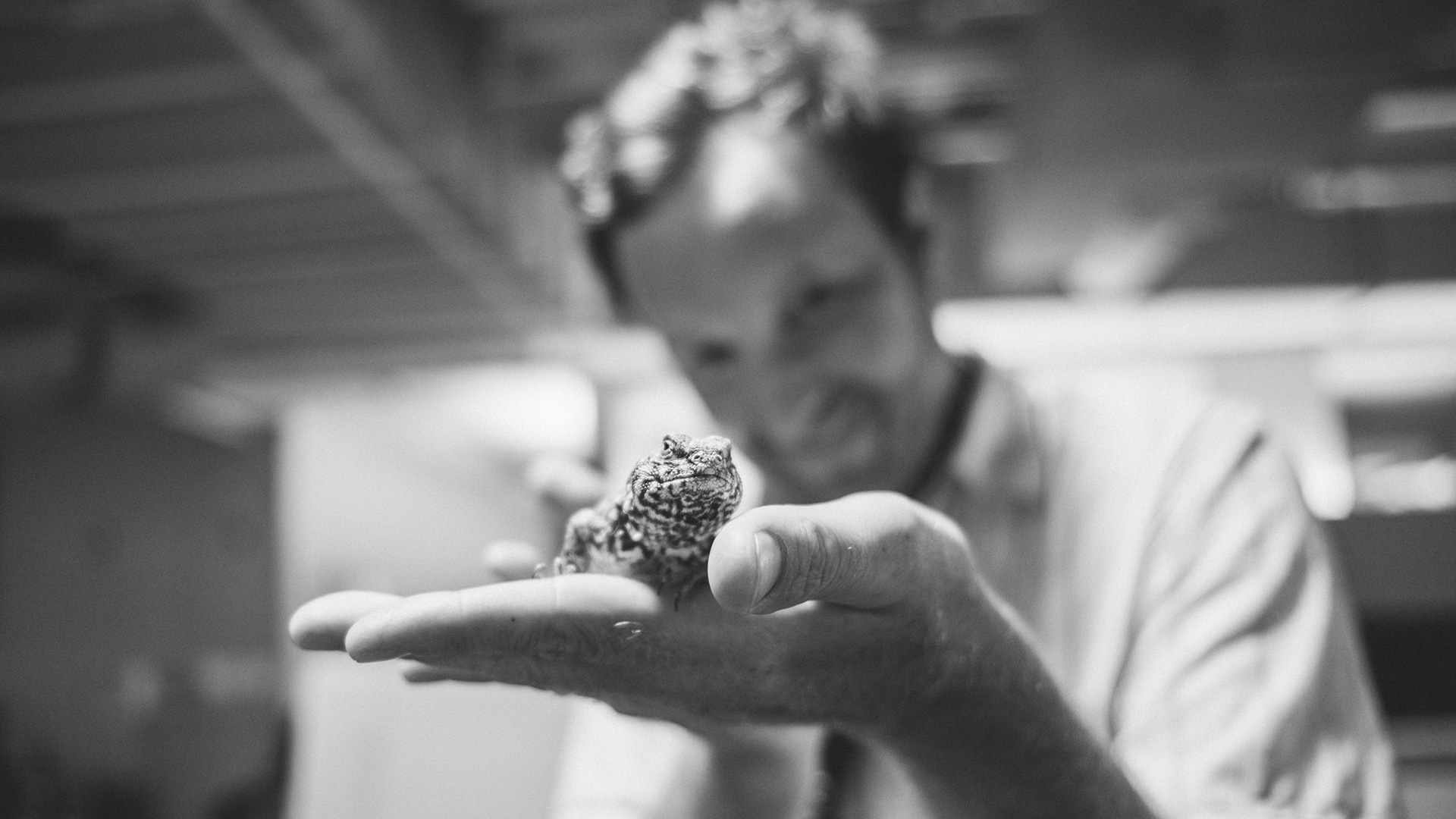 Pops, June 27th 2018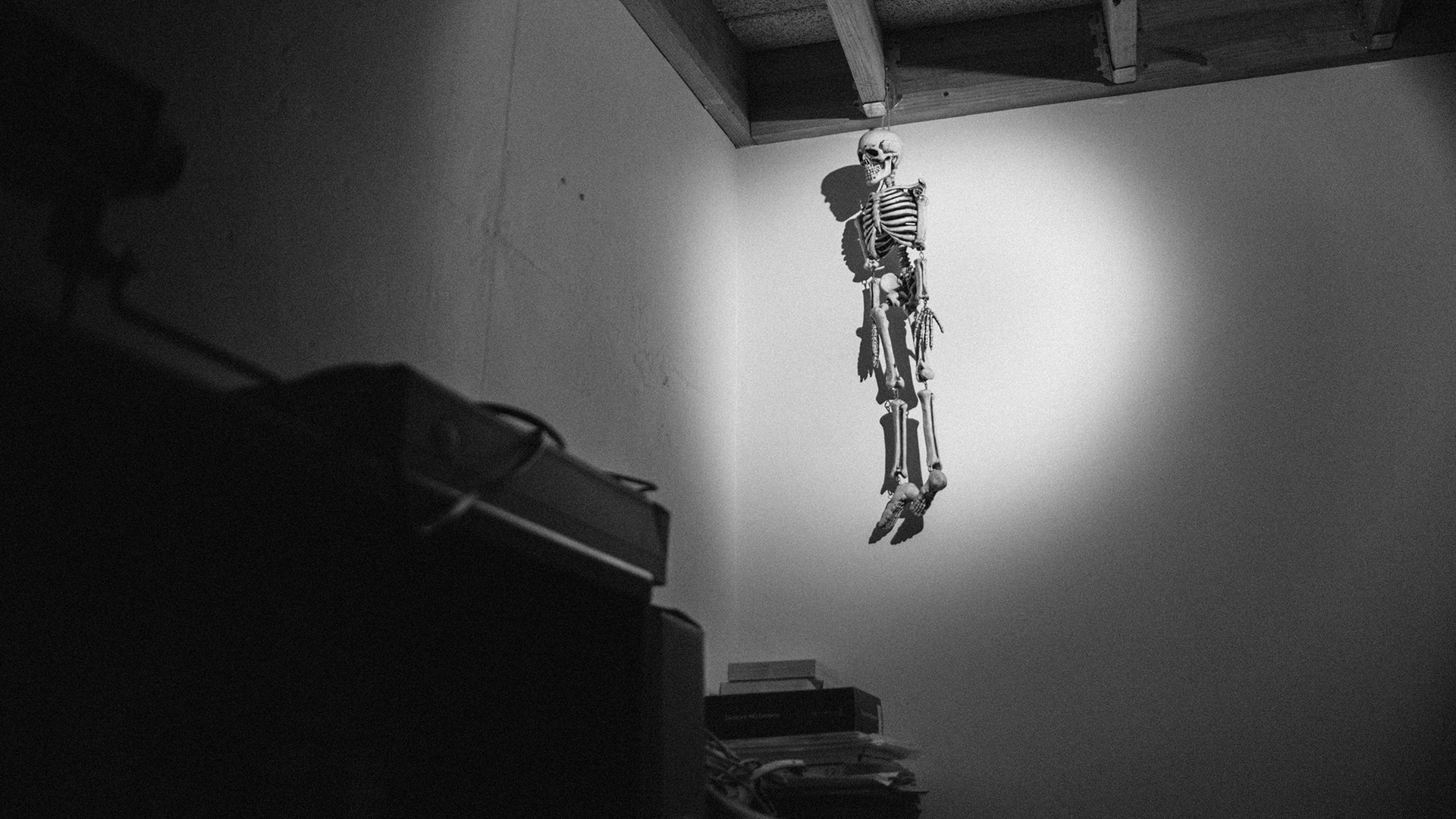 Office decor, June 26th 2018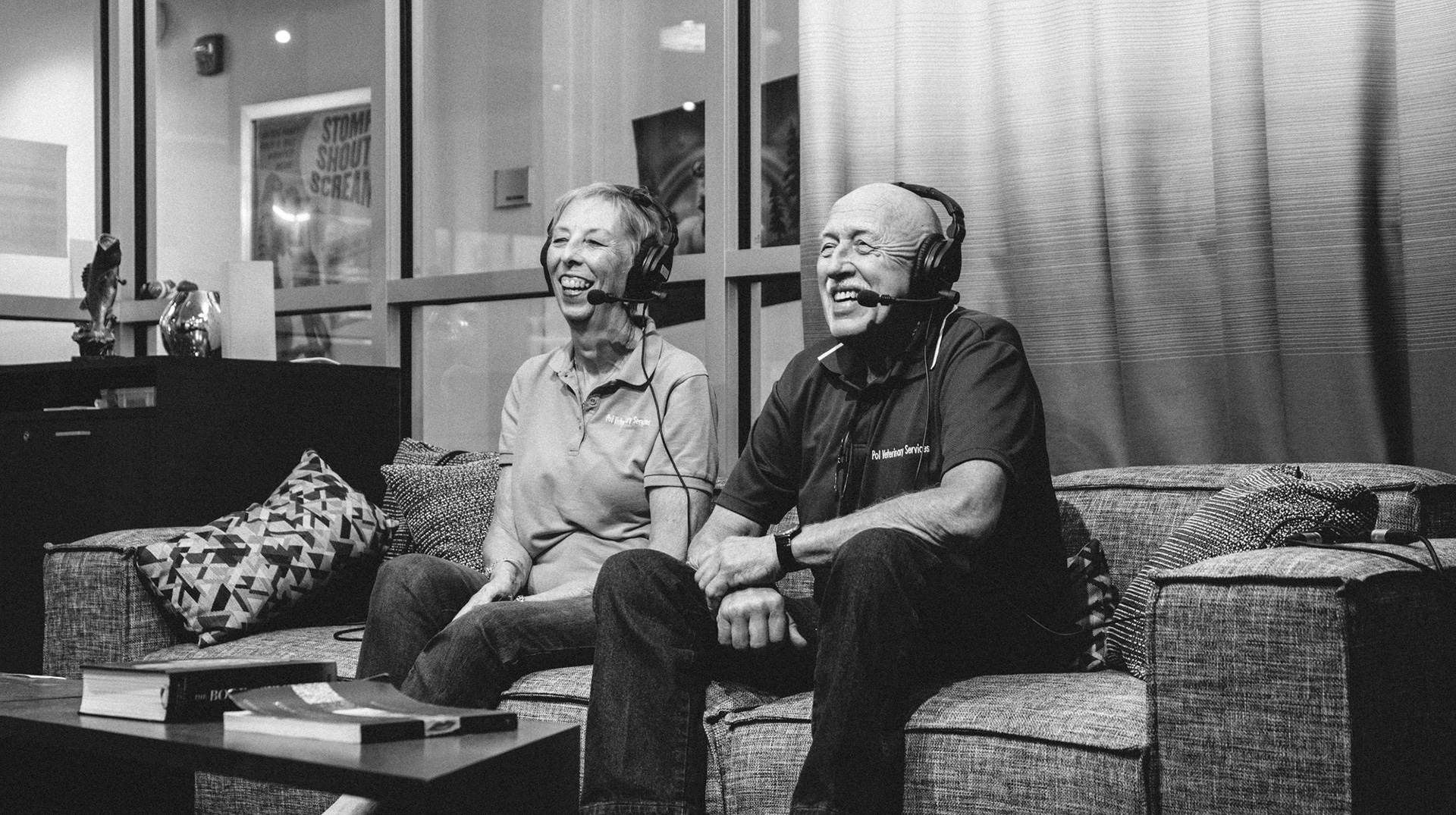 Dr. Pol and his wife Diane on Fishcenter Live, June 25th 2018
Anthony Fantano stops by [adult swim], June 22nd 2018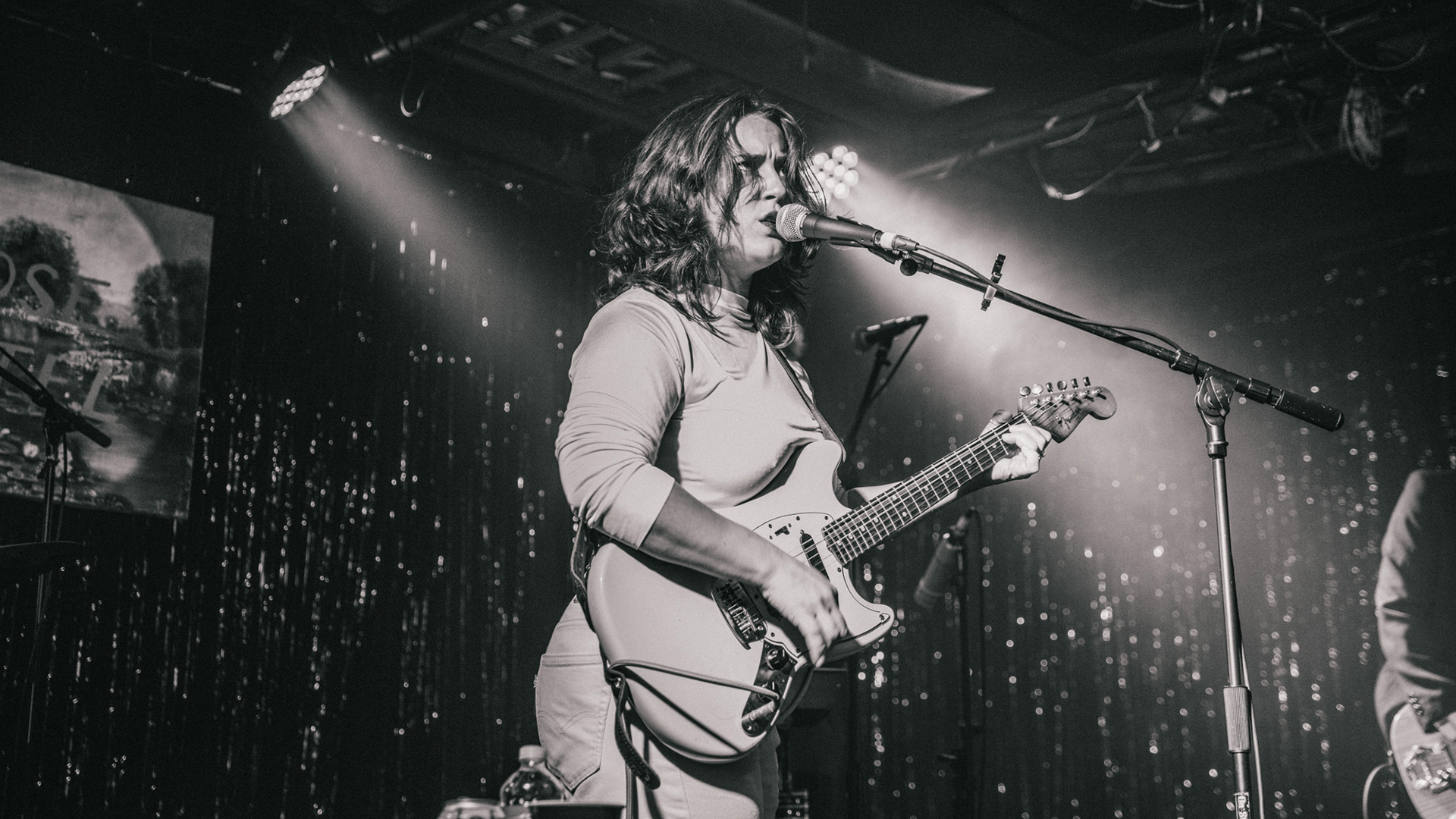 Rose Hotel on Bloodfeast, June 21st 2018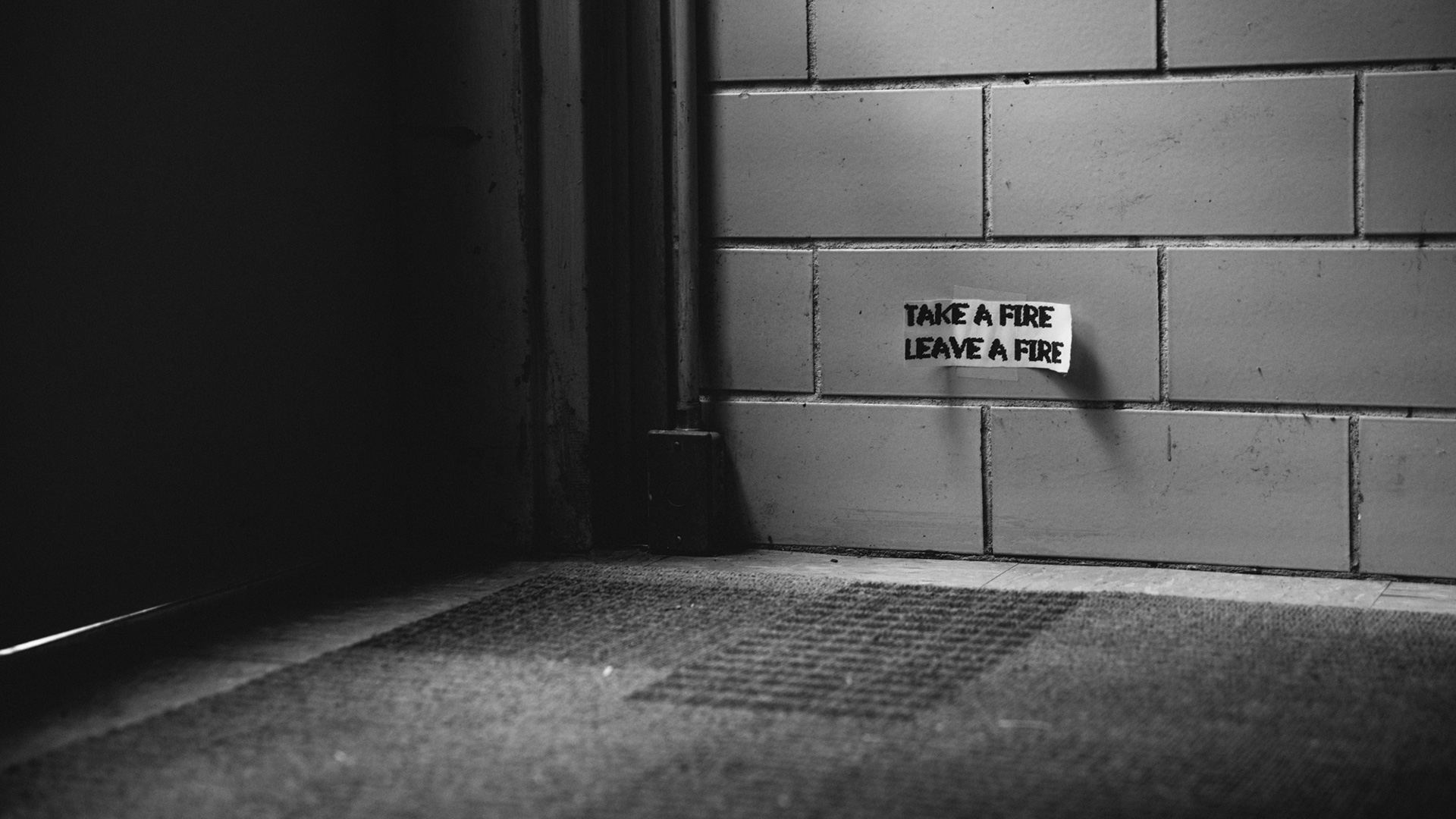 Exit, June 20th 2018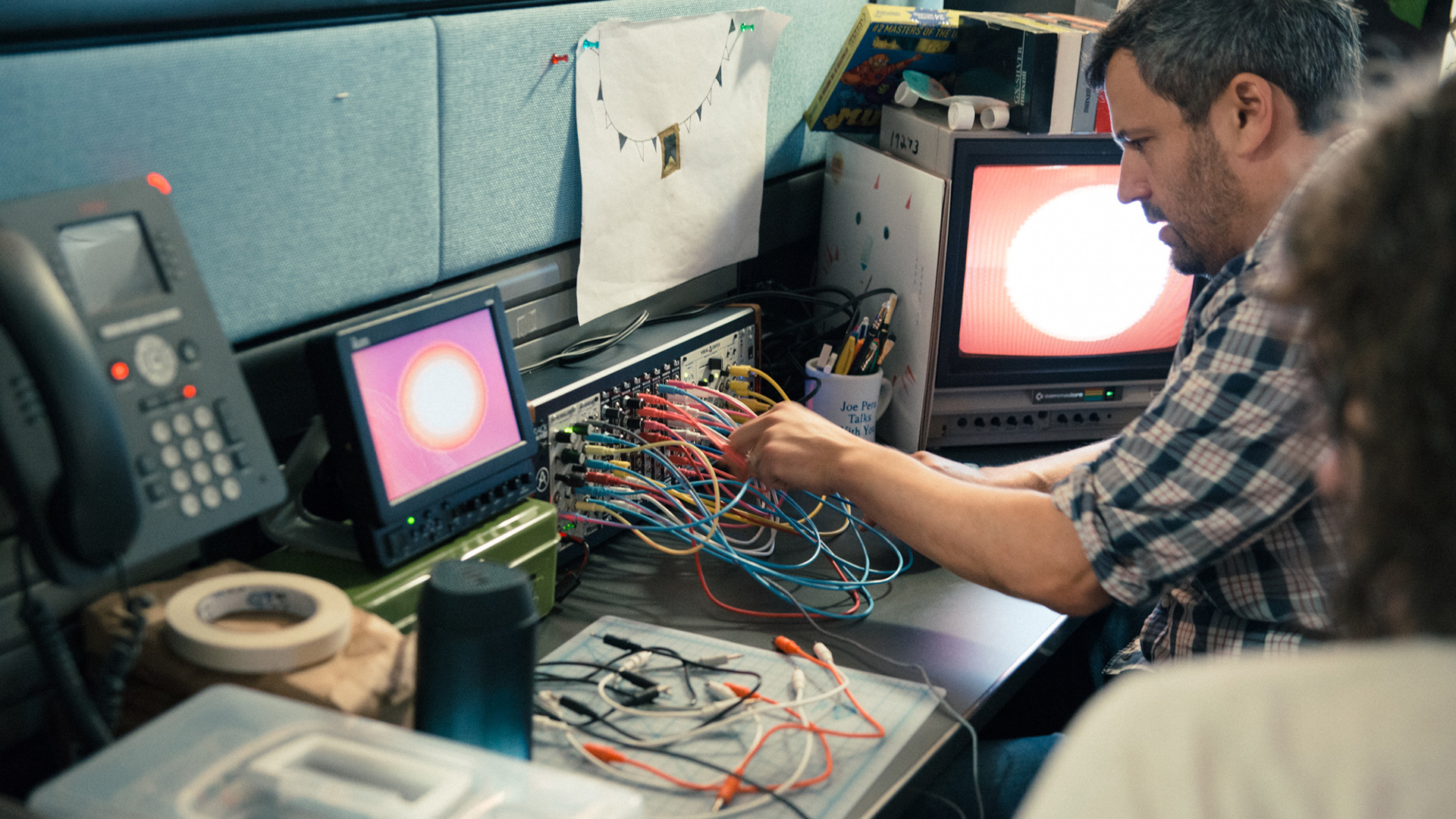 Video Modulation, June 19th 2018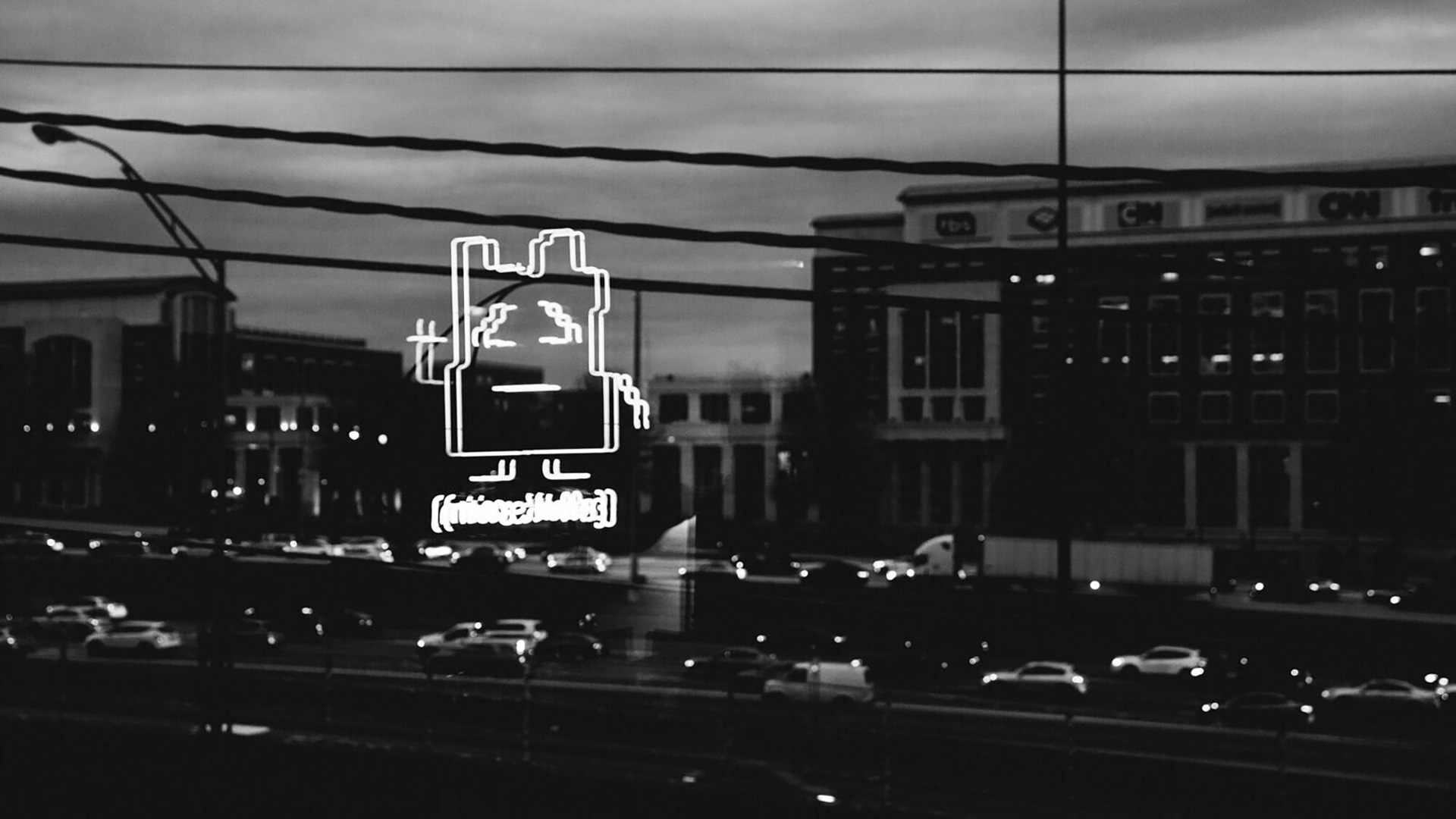 Techwood, March 2018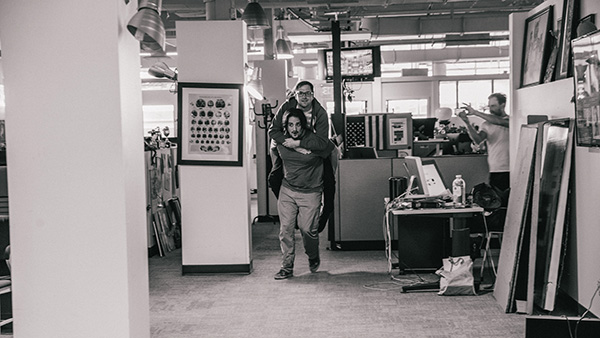 Carrying Dave to his birthday cake, June 15th 2018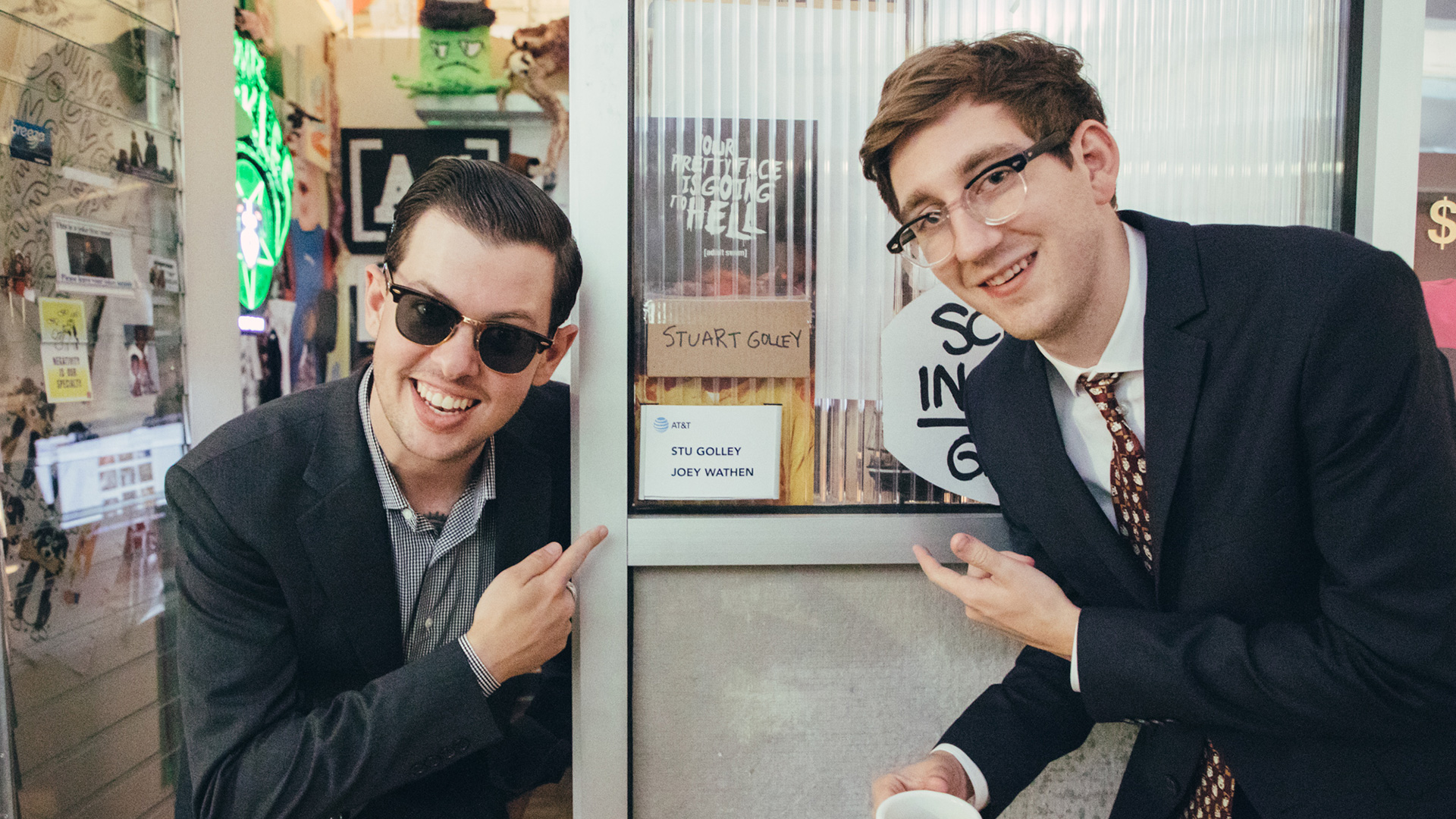 We are really good at Synergy™, June 14th 2018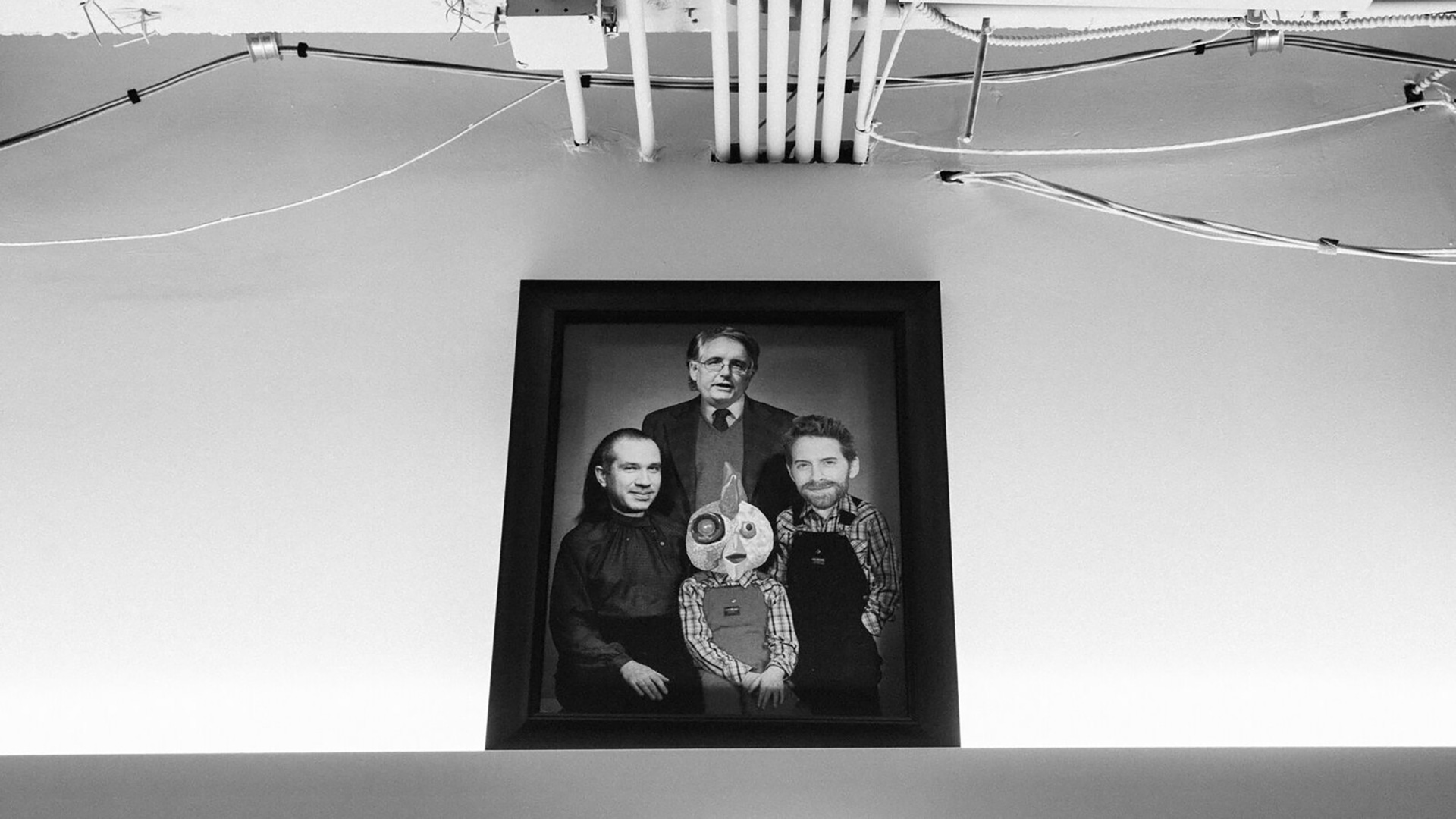 Family Portrait, March 2018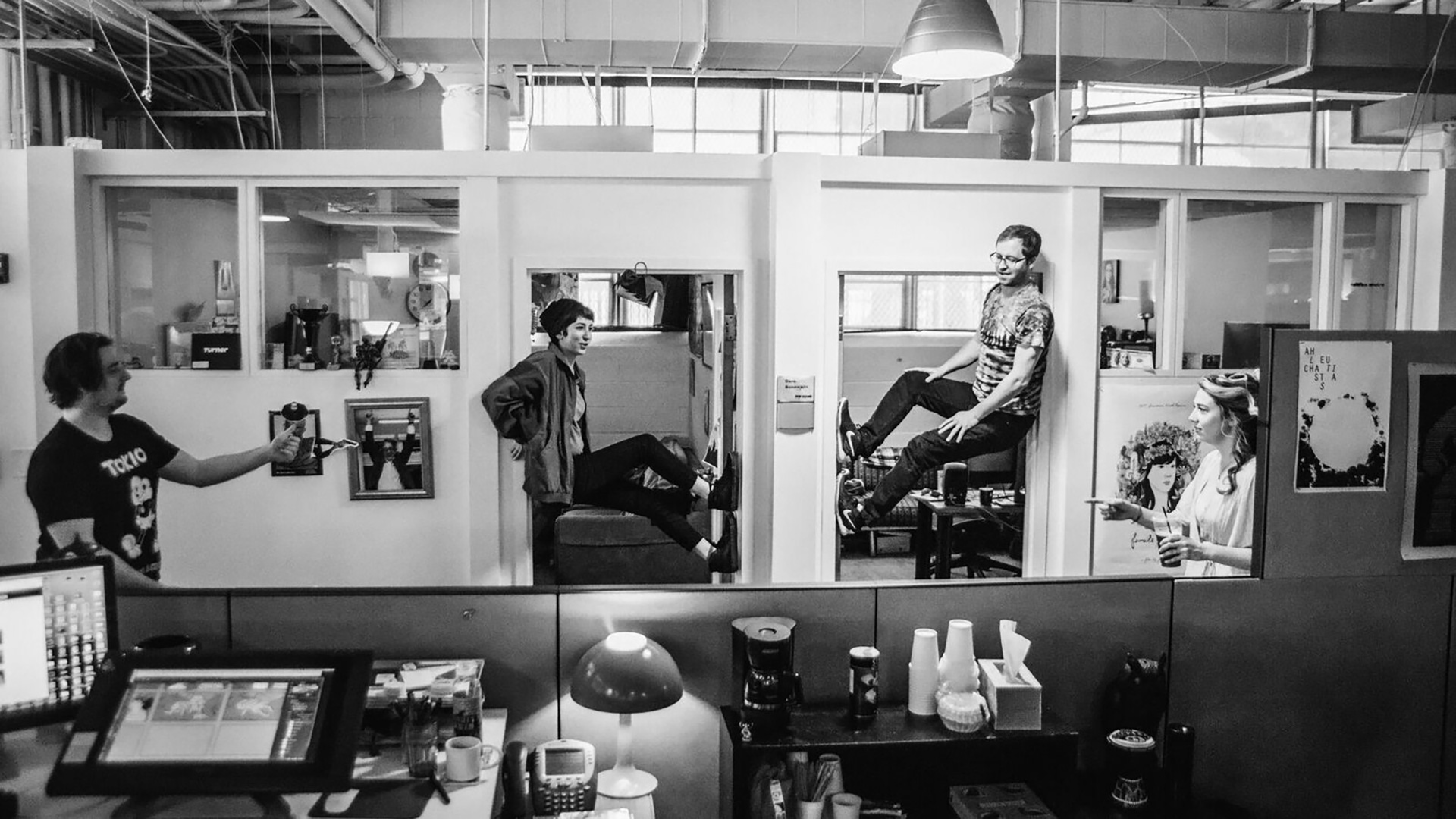 Wall Sits, May 2018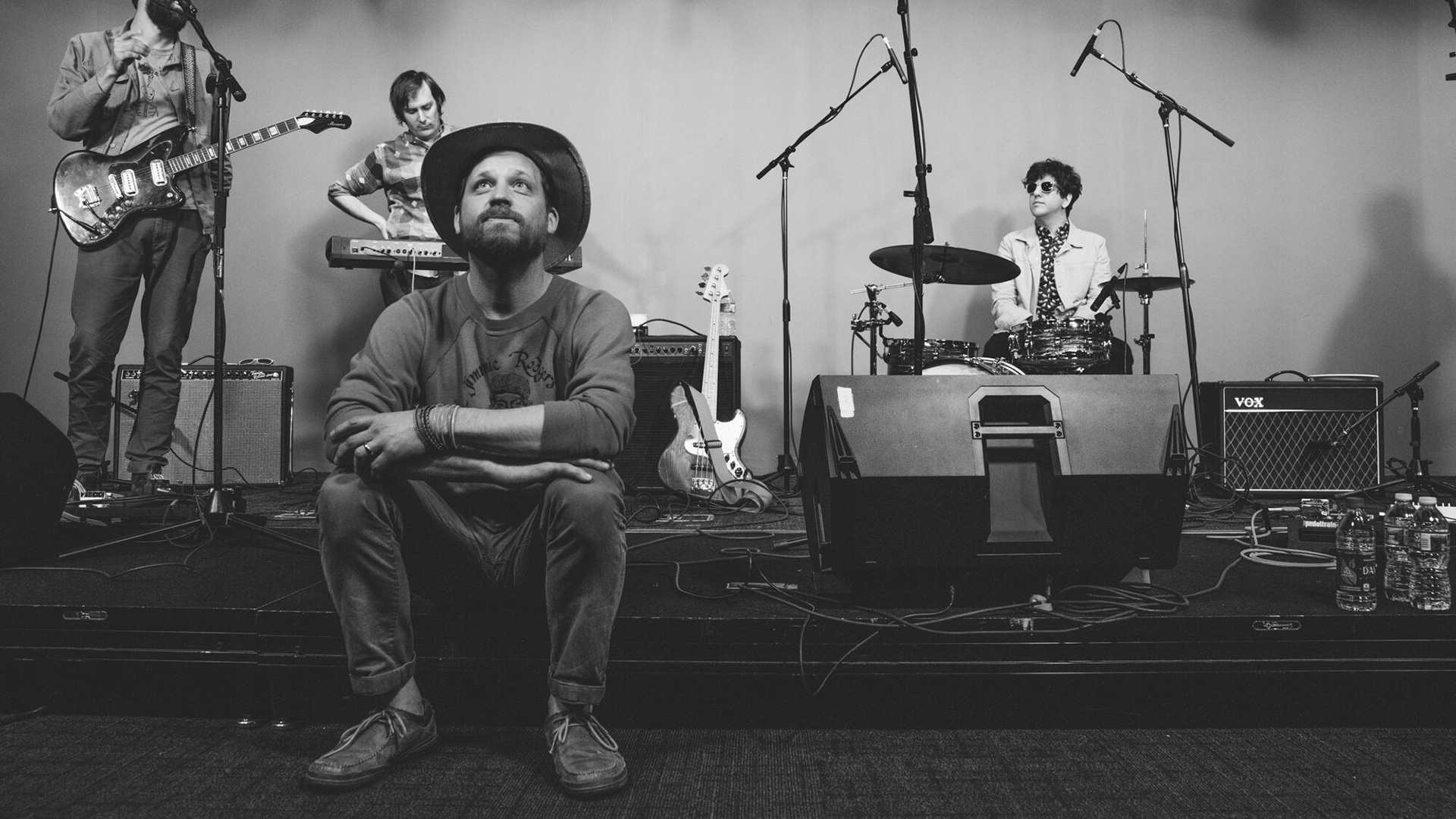 Dr. Dog waiting before Fishcenter Live, May 2018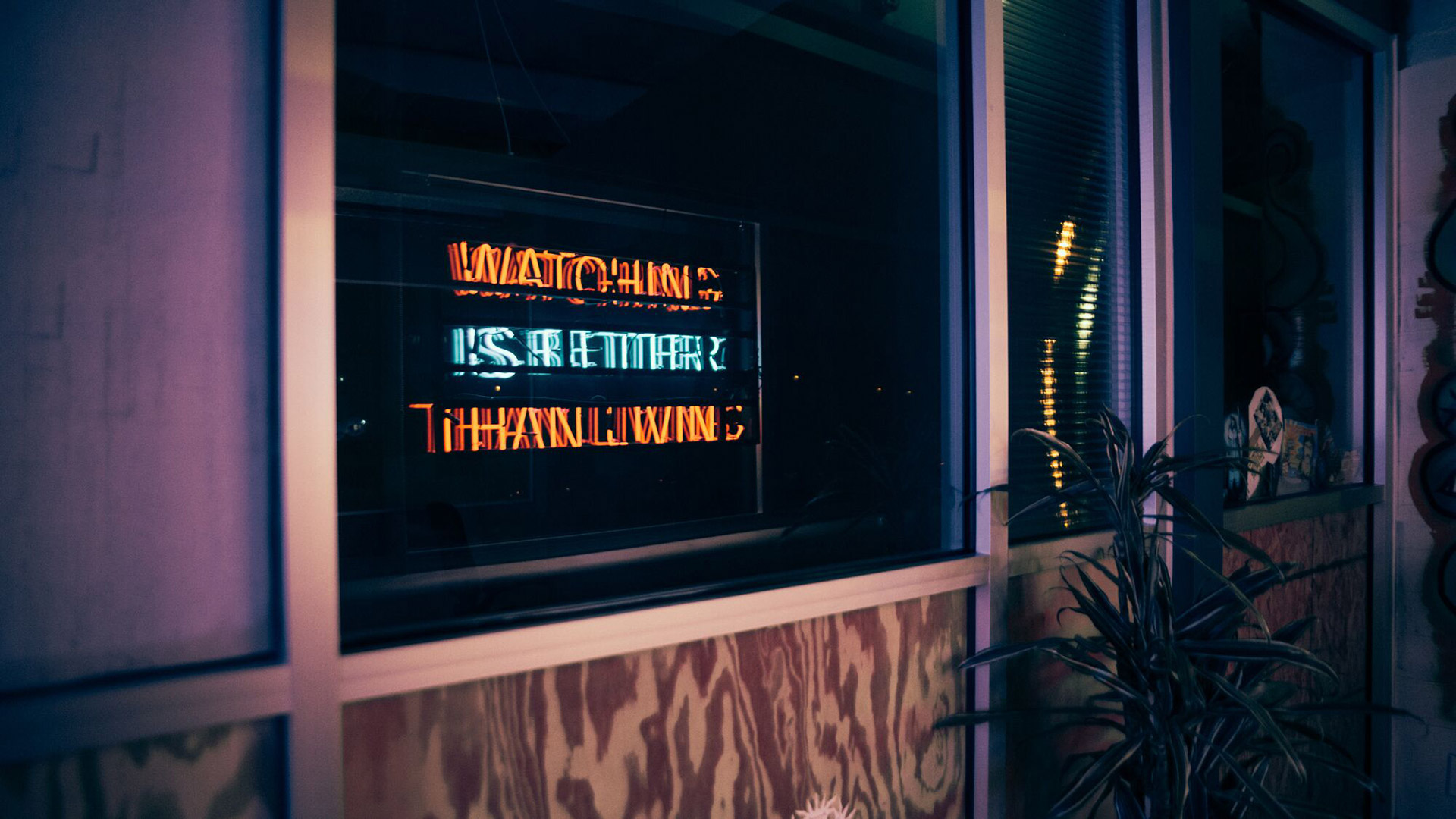 Watching Is Better Than Living, April 2018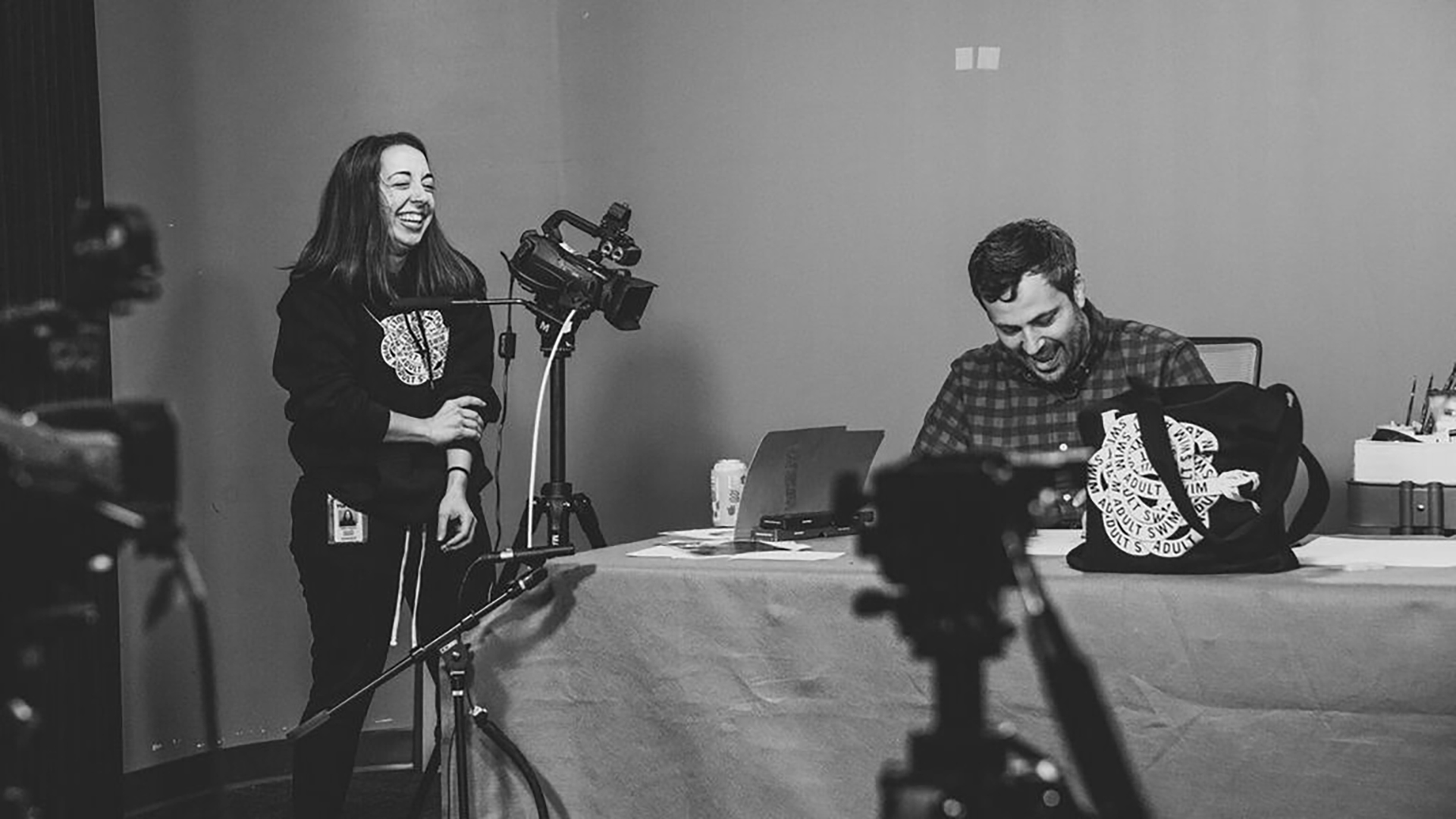 How To Draw, April 2018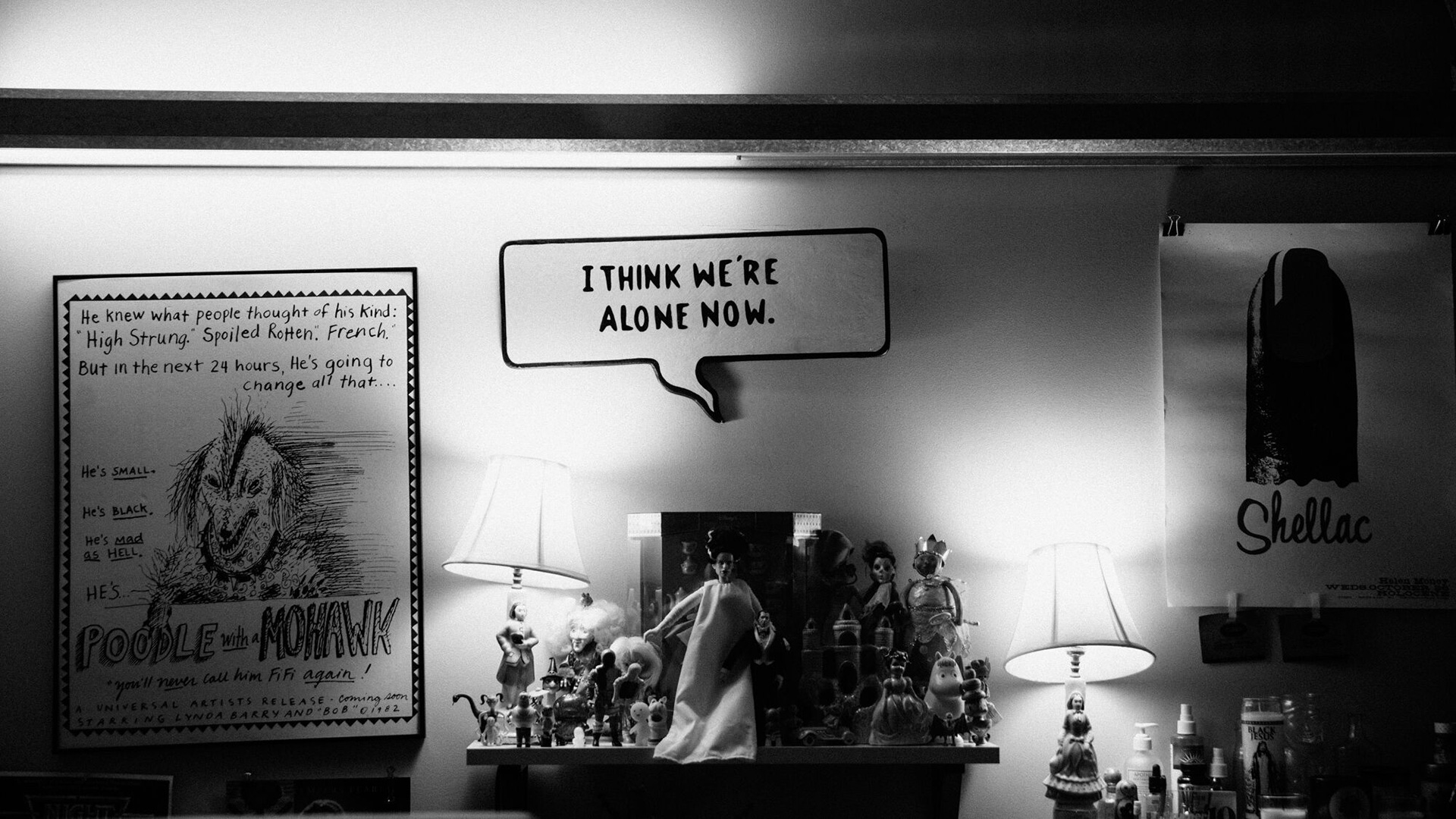 I think we're alone now, March 2018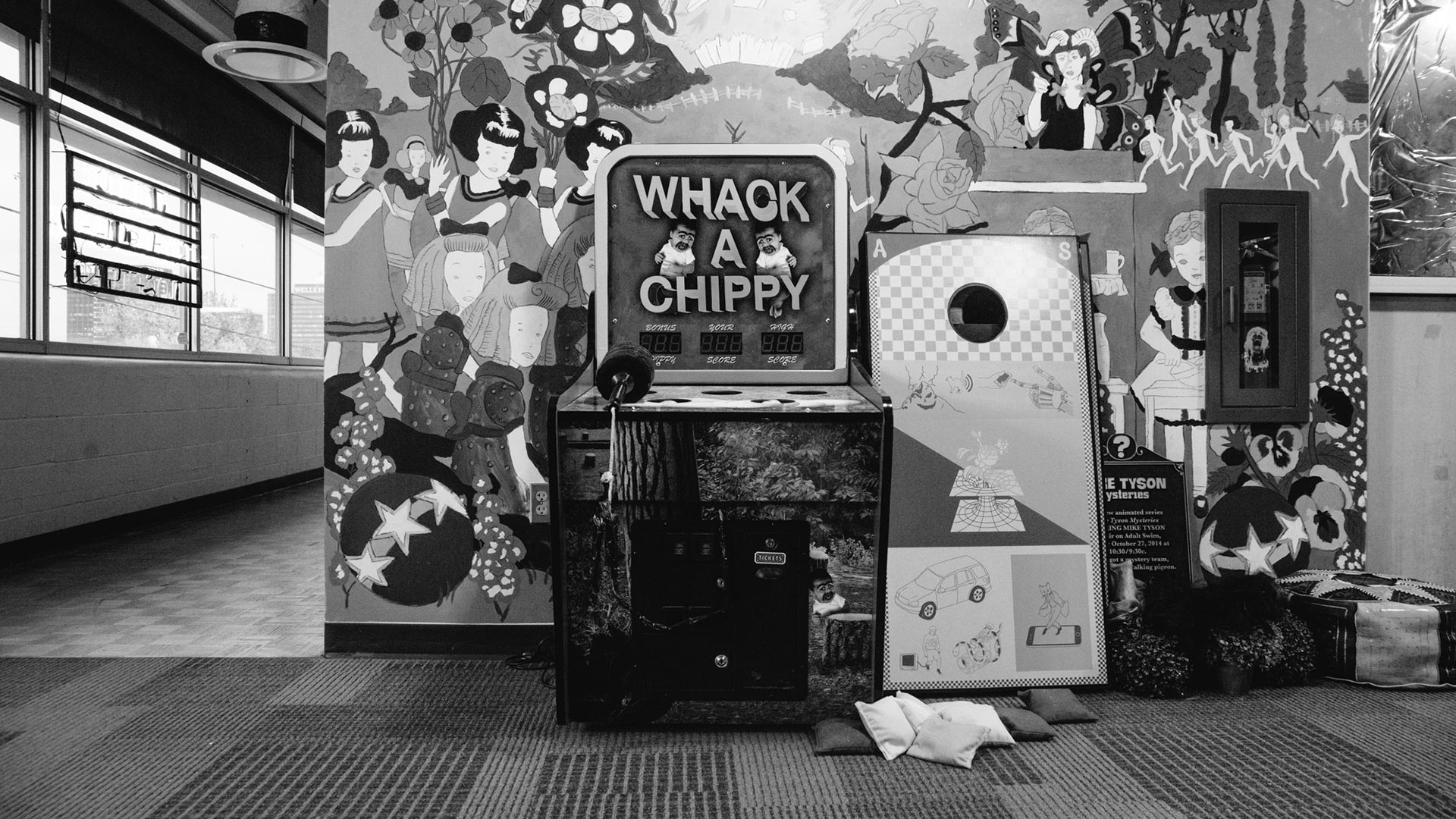 Whack A Chippy, March 2018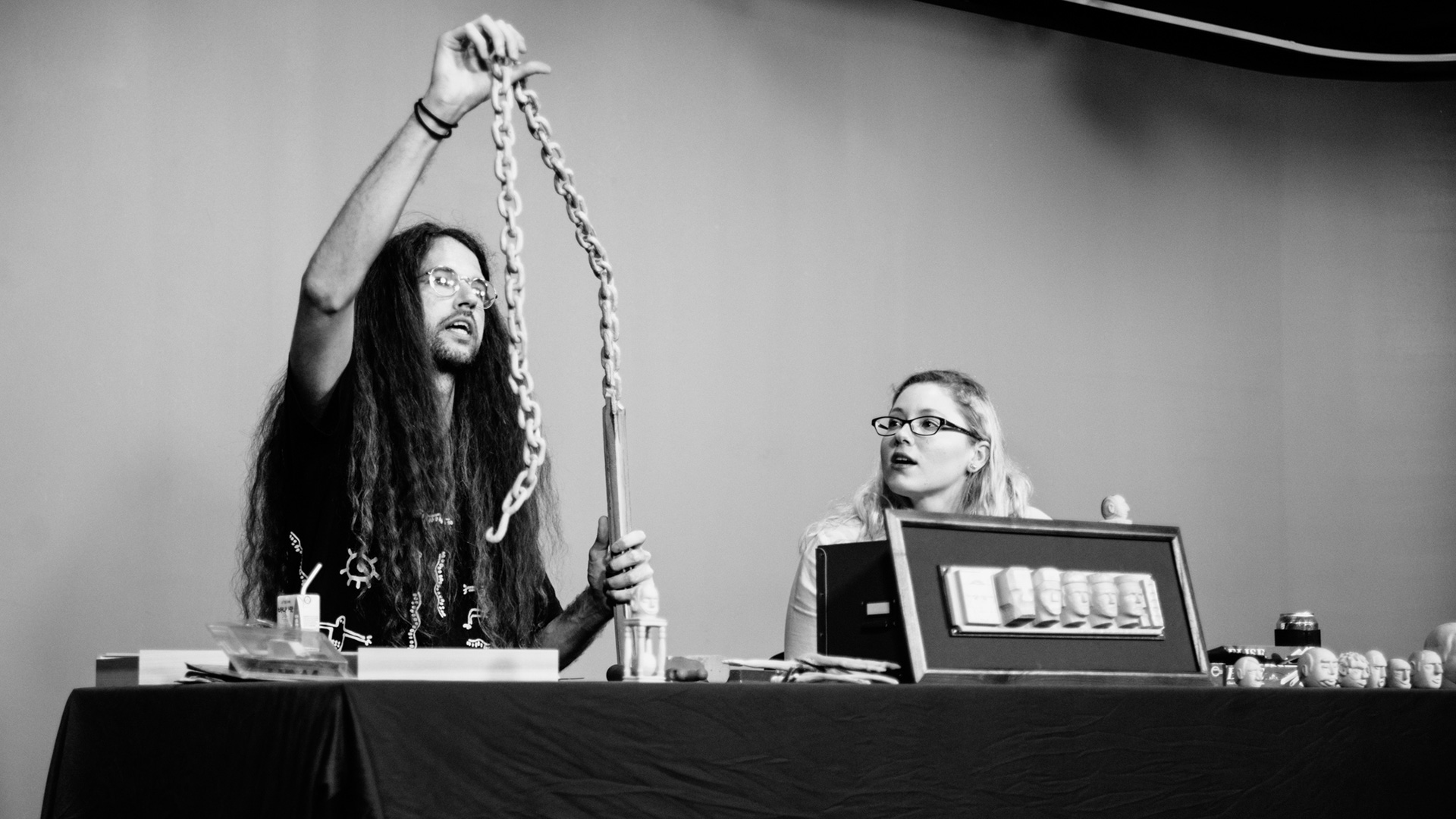 Veazey showing how to woodcarve on Assembly line Yeah!, June 4th 2018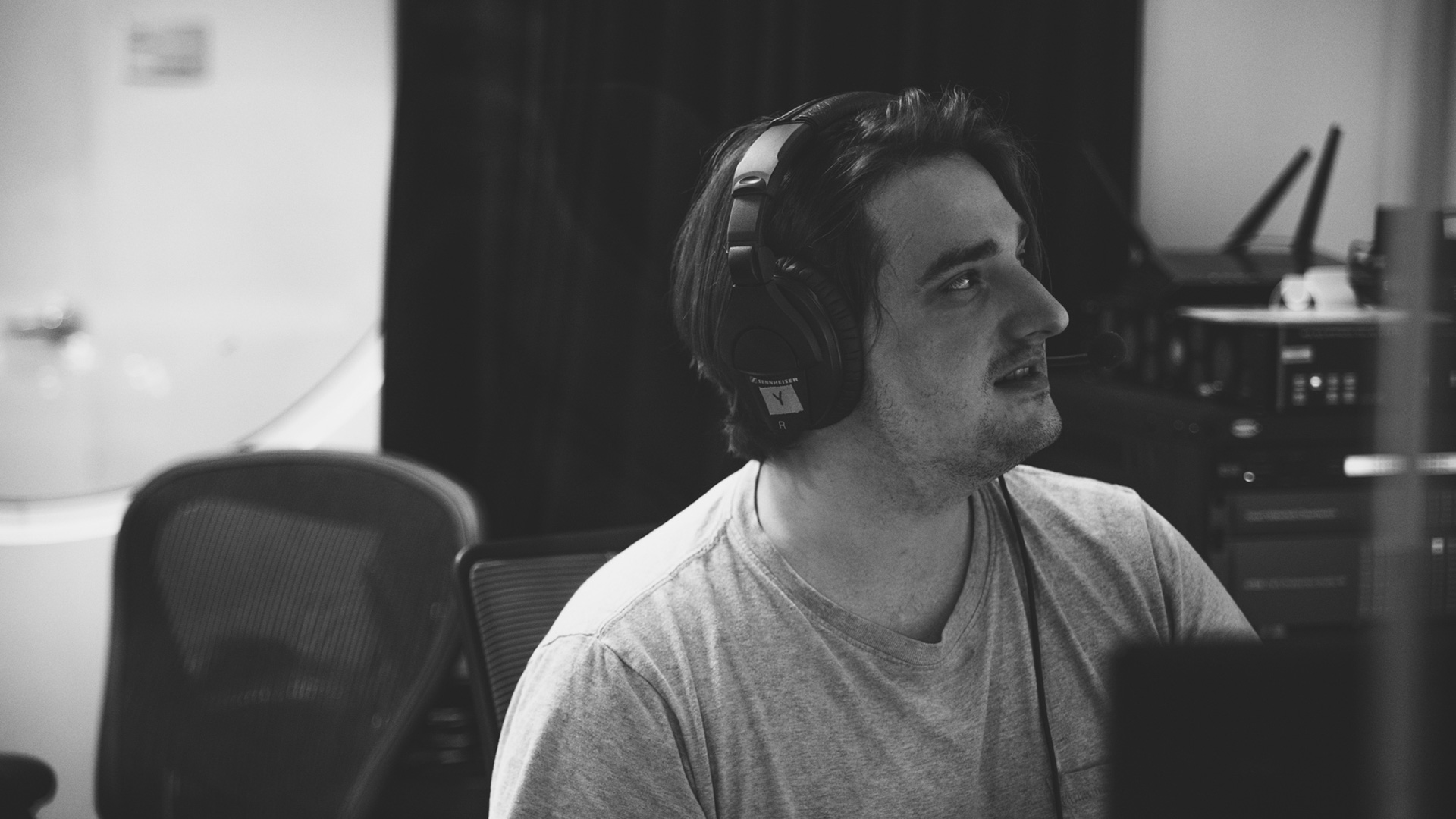 Max in Studio C, June 1st 2018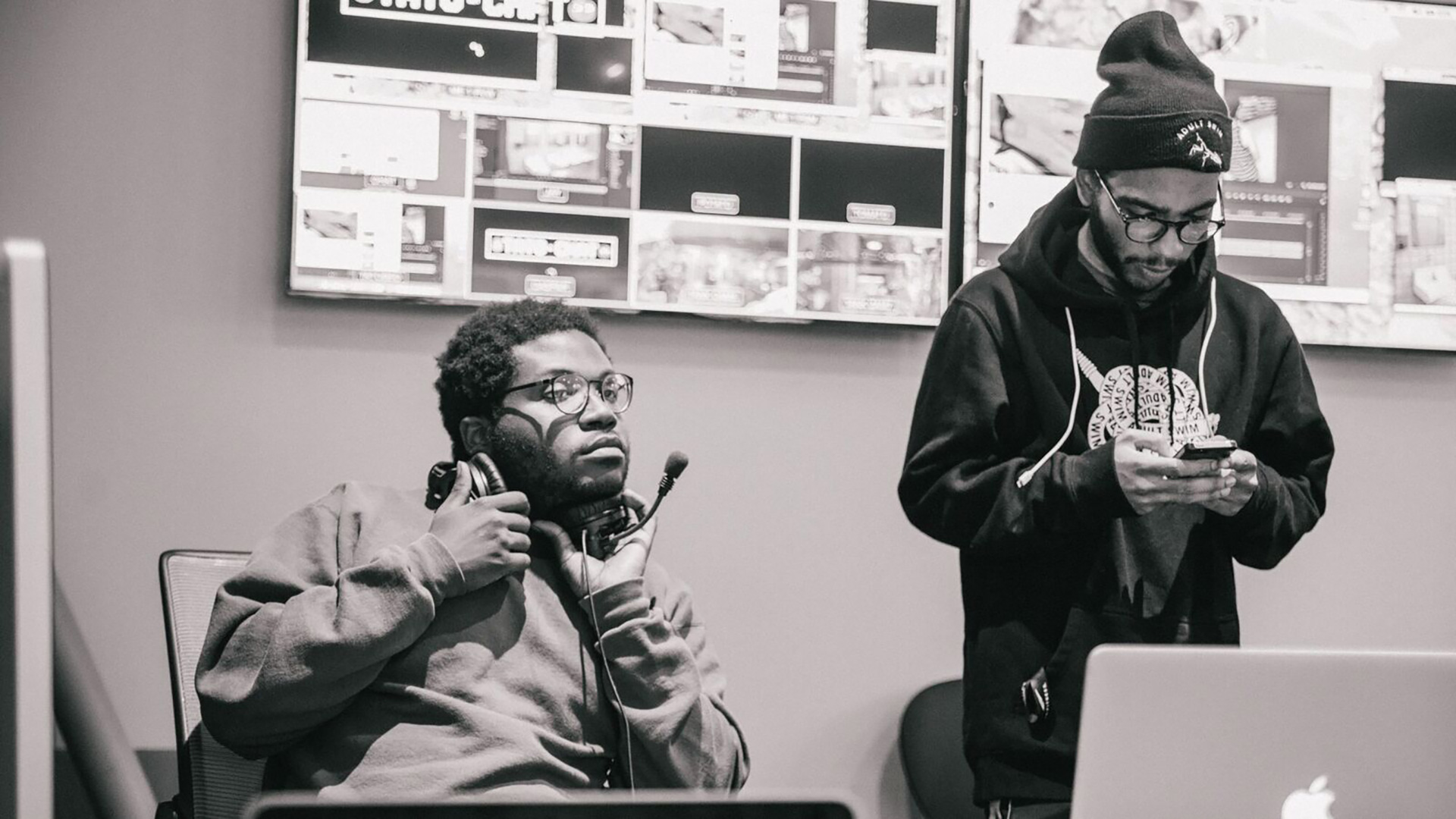 Zae and Javier of 'Tato Chat' getting ready to go live , May 31st 2018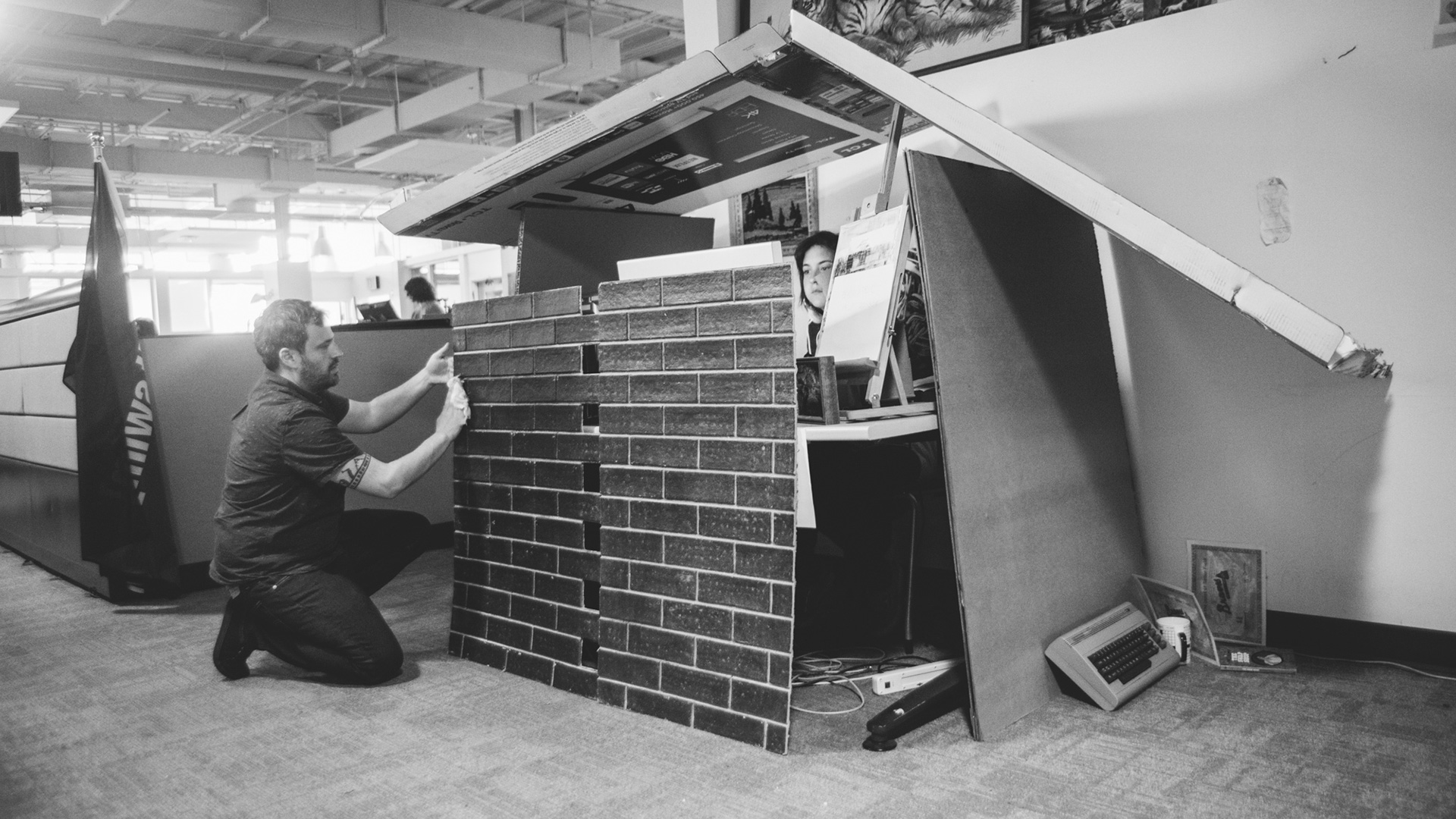 House-Desk, May 30th 2018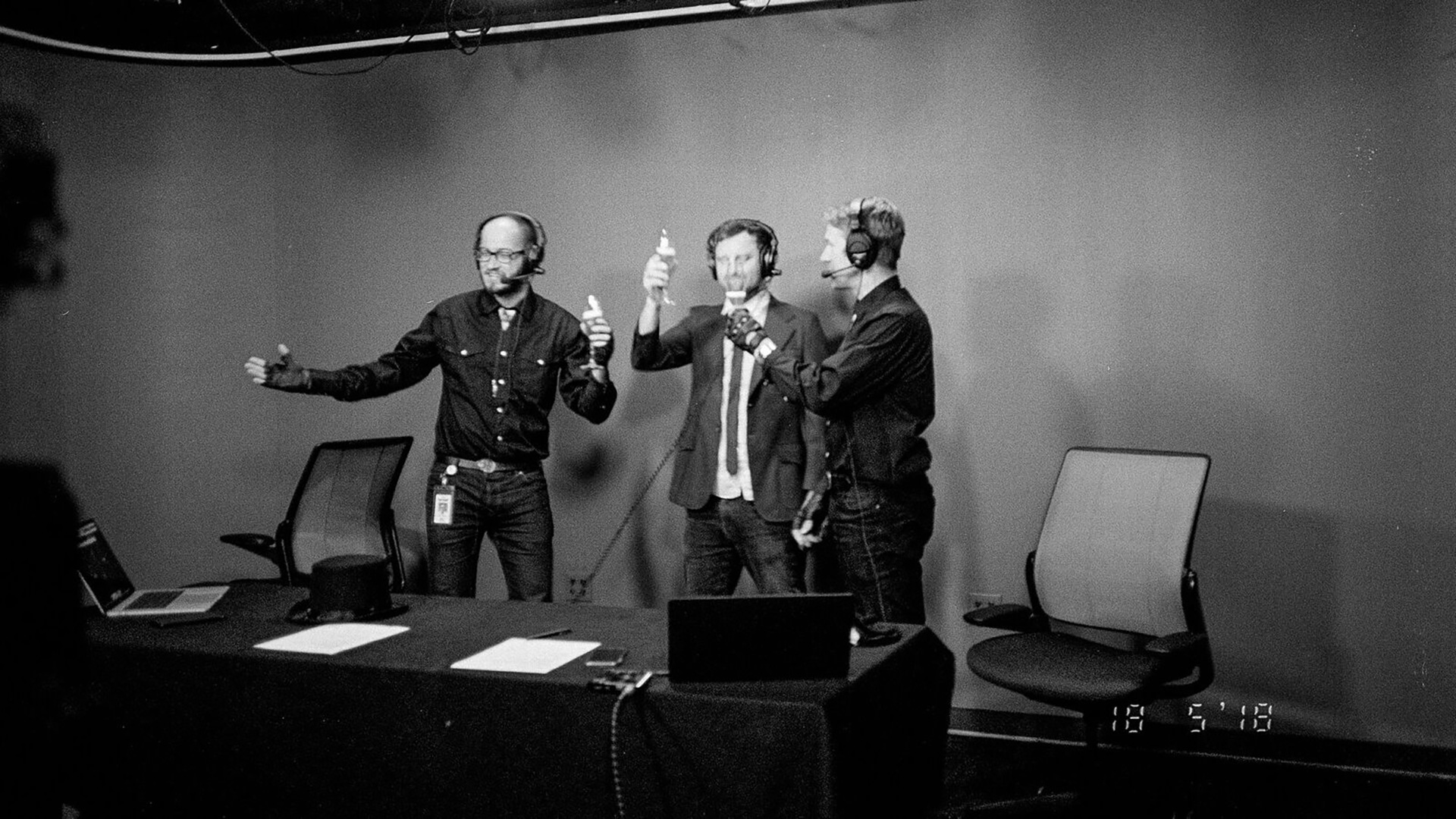 Celebrating on the Williams Street Swap Shop, May 2018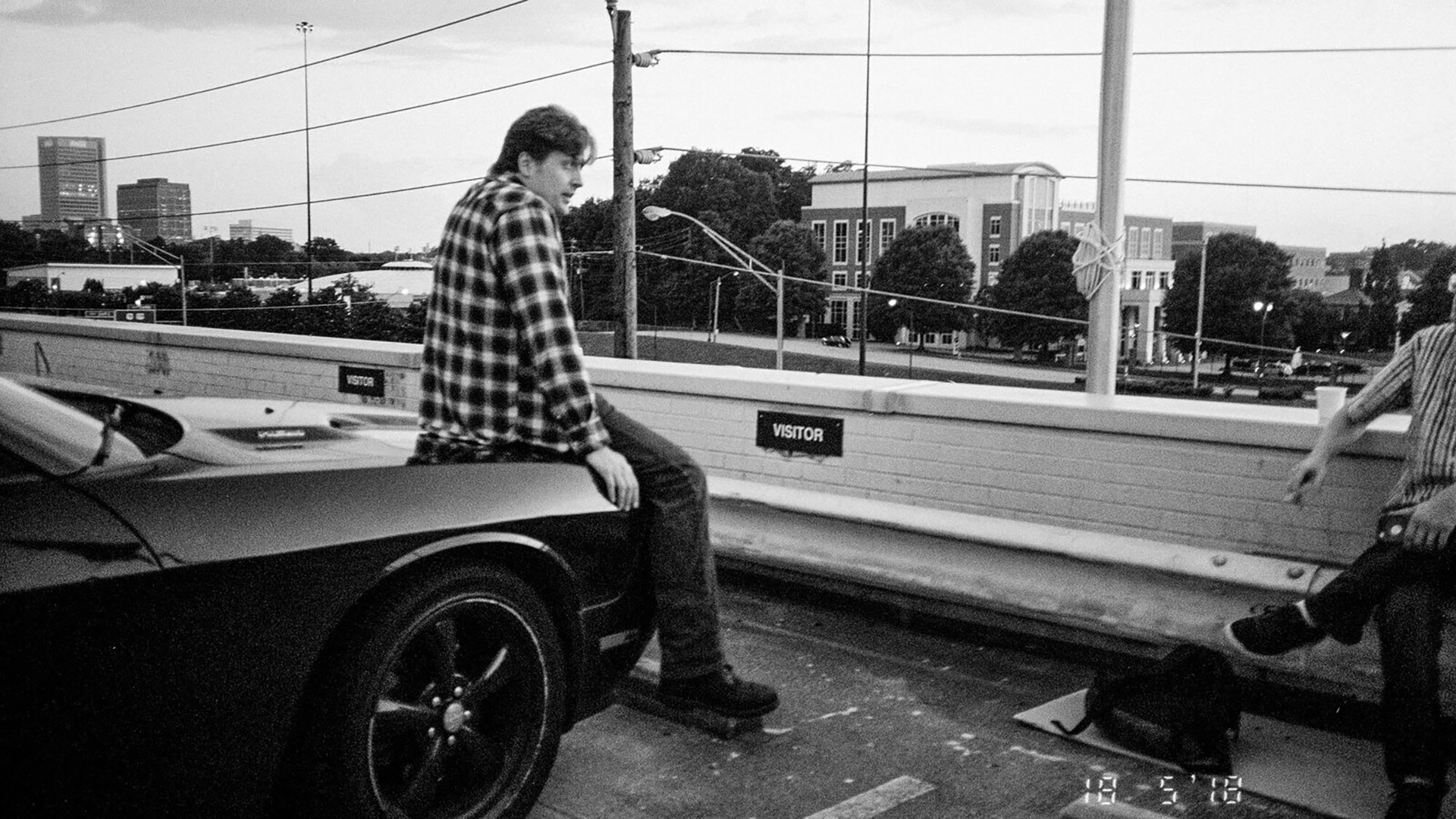 Deli Girls on Bloodfeast, May 24th 2018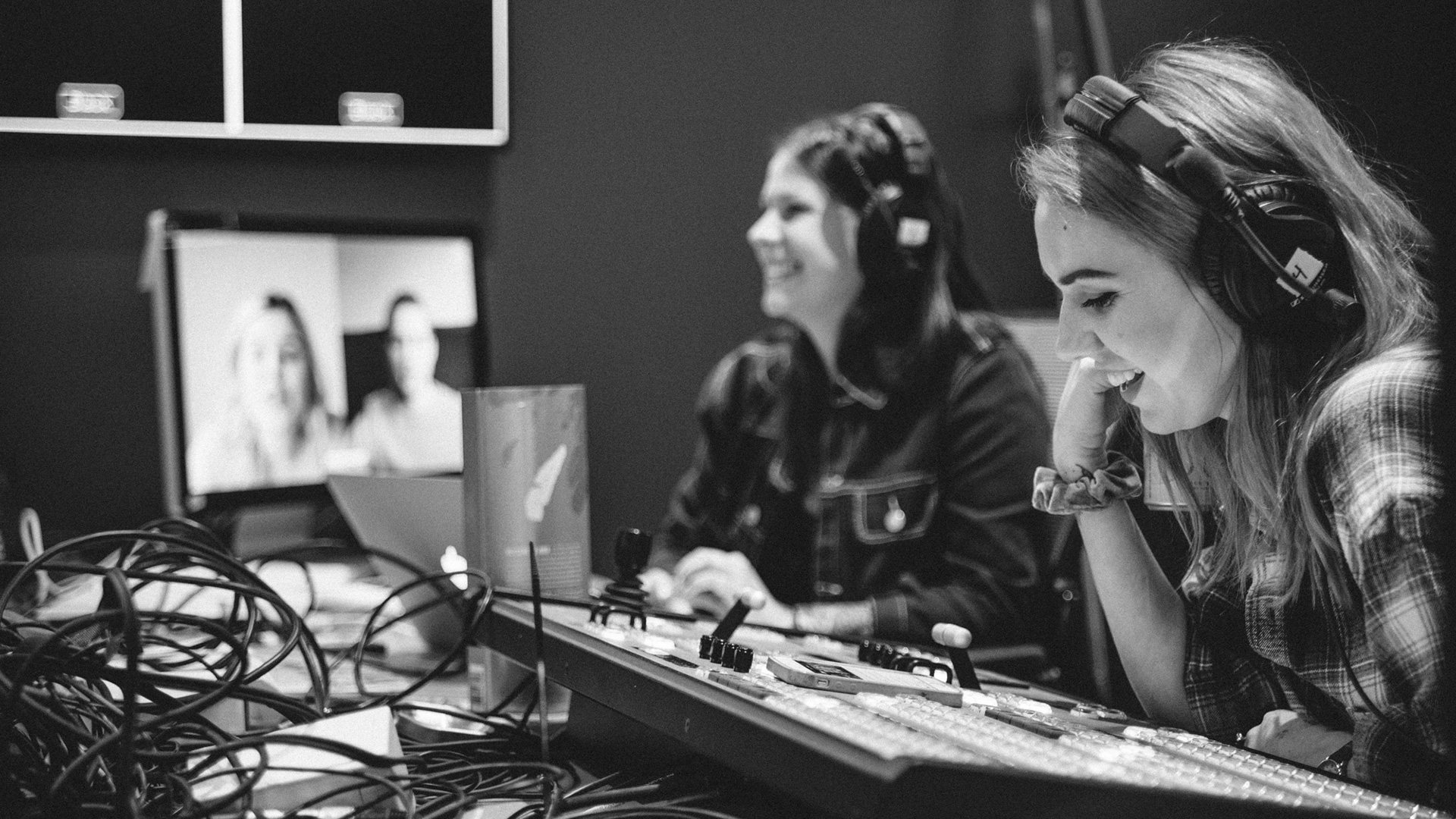 Digikiss crew, May 23rd 2018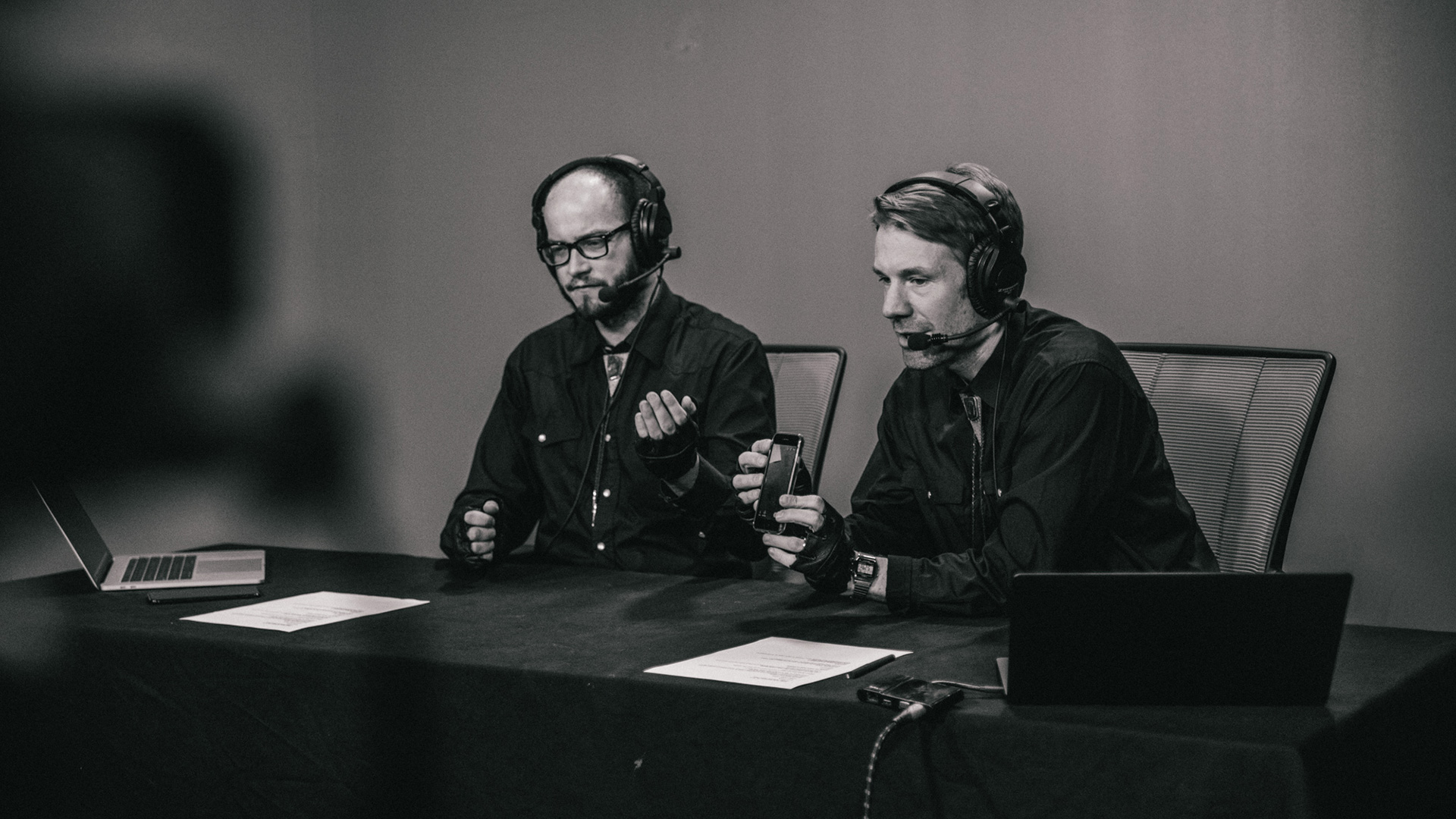 Williams Street Swap Shop, May 22nd 2018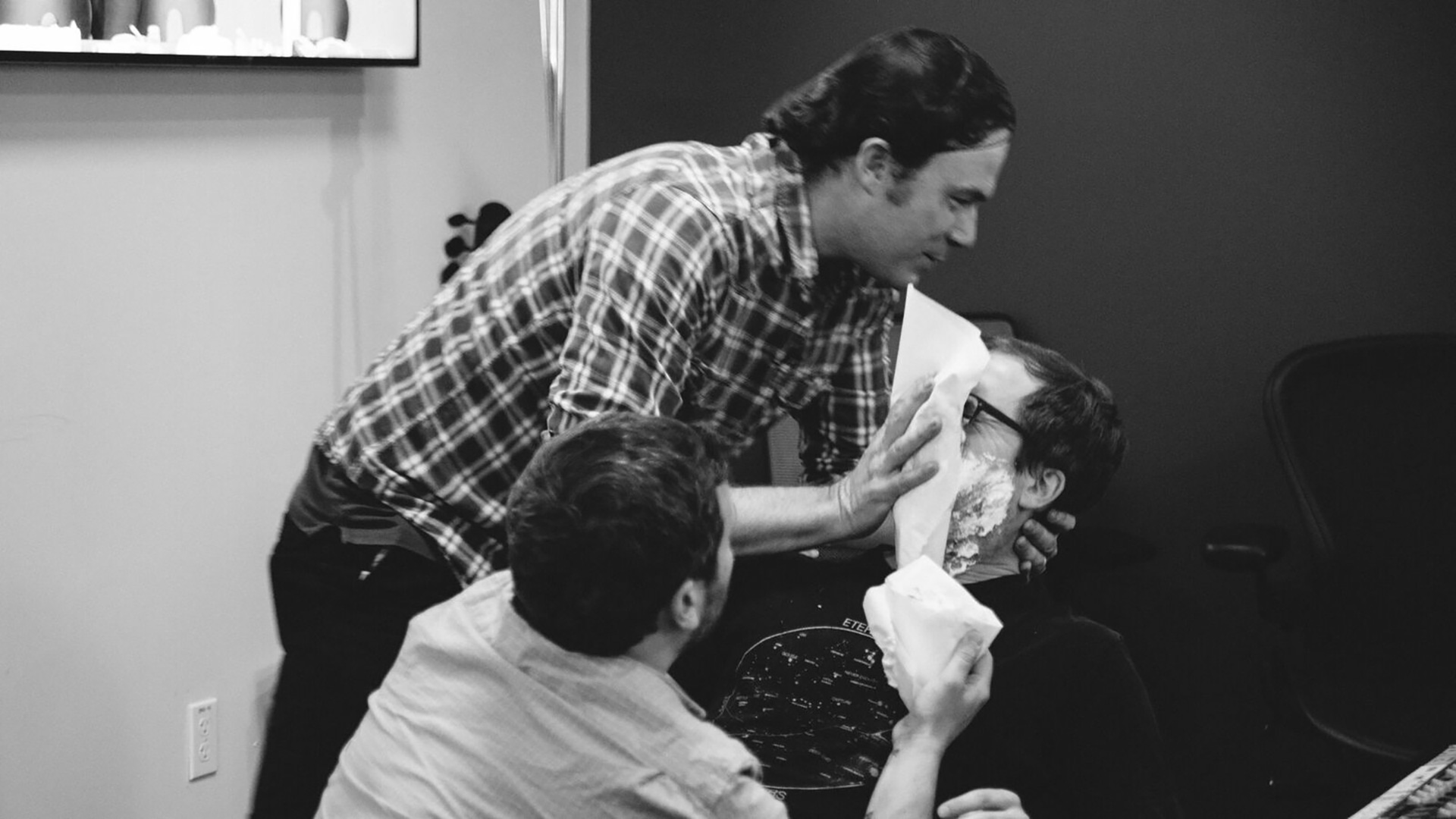 Cake Smashing, May 21st 2018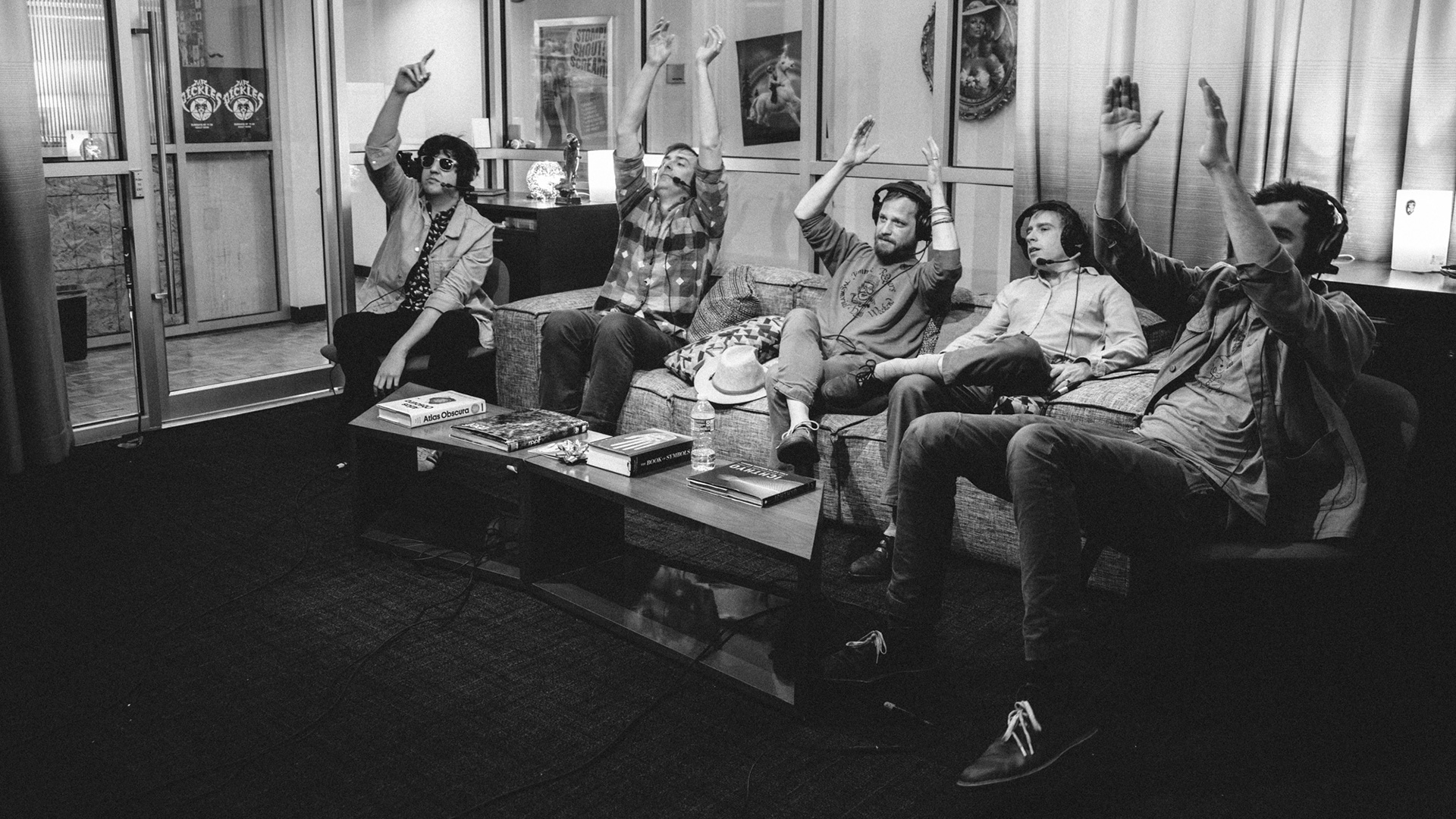 Dr. Dog on Fishcenter Live, May 18th 2018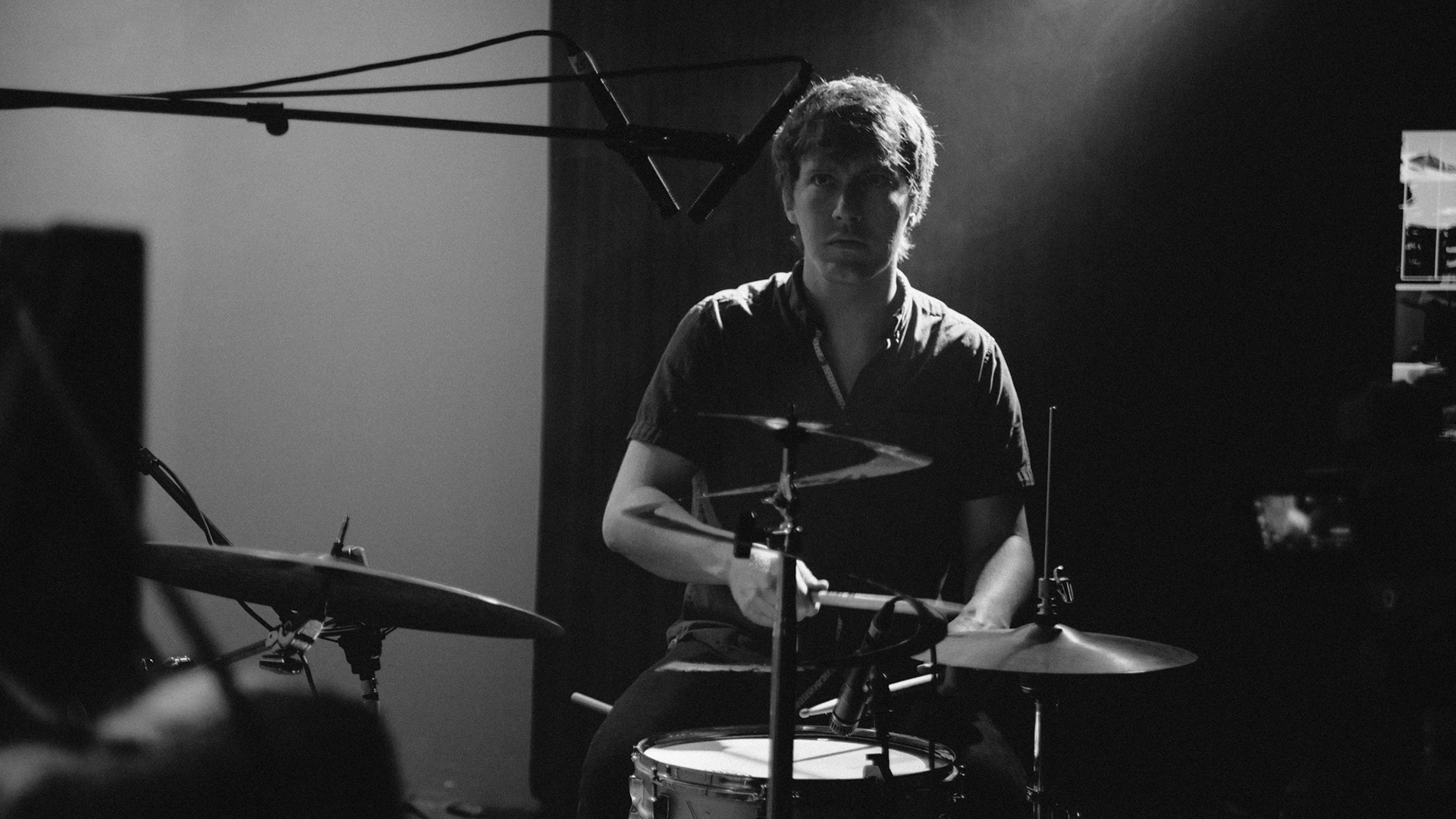 Paul Stevens playing with Ofir Klemperer on Bloodfeast, May 17th 2018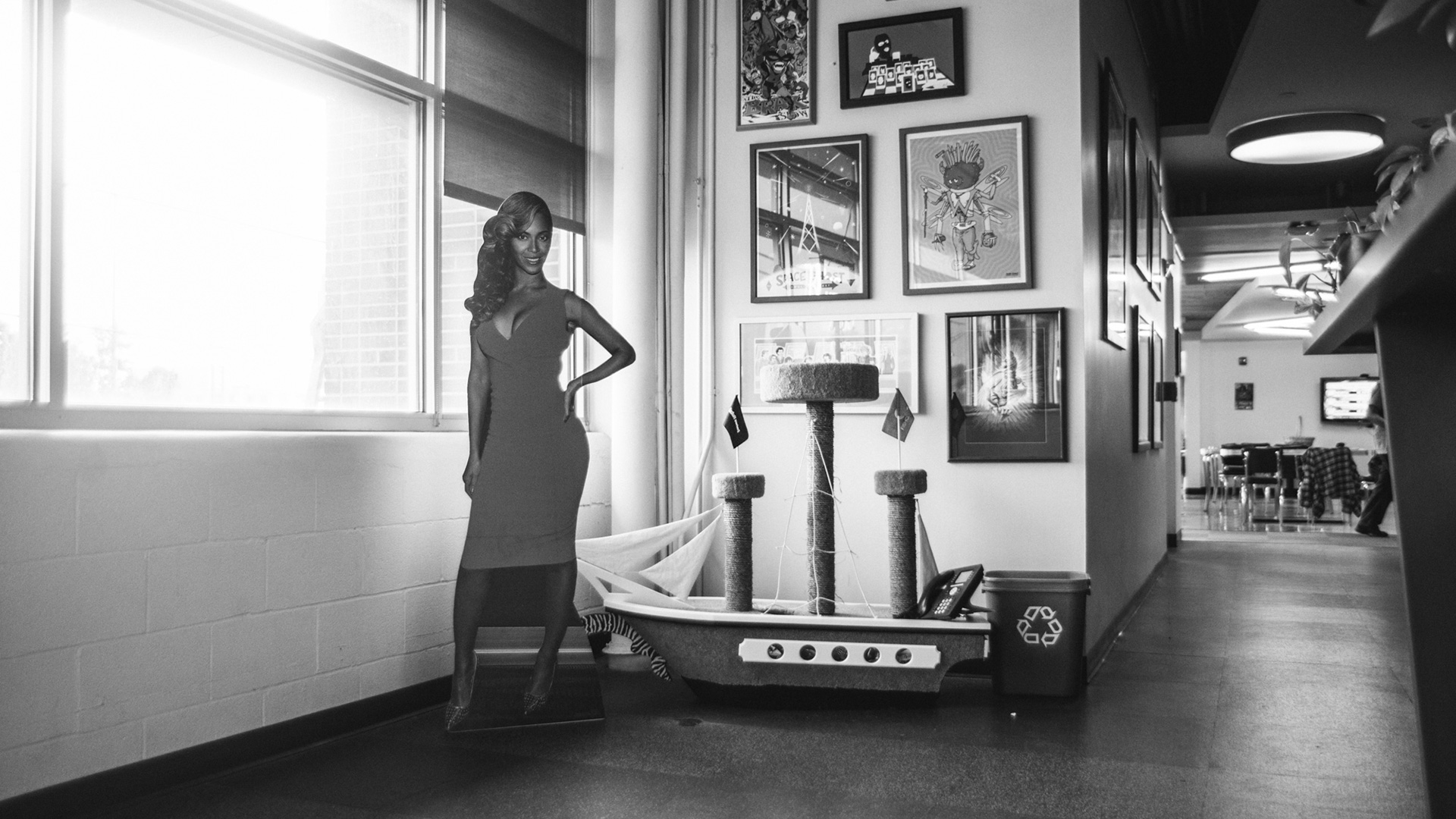 Front Desk, May 16th 2018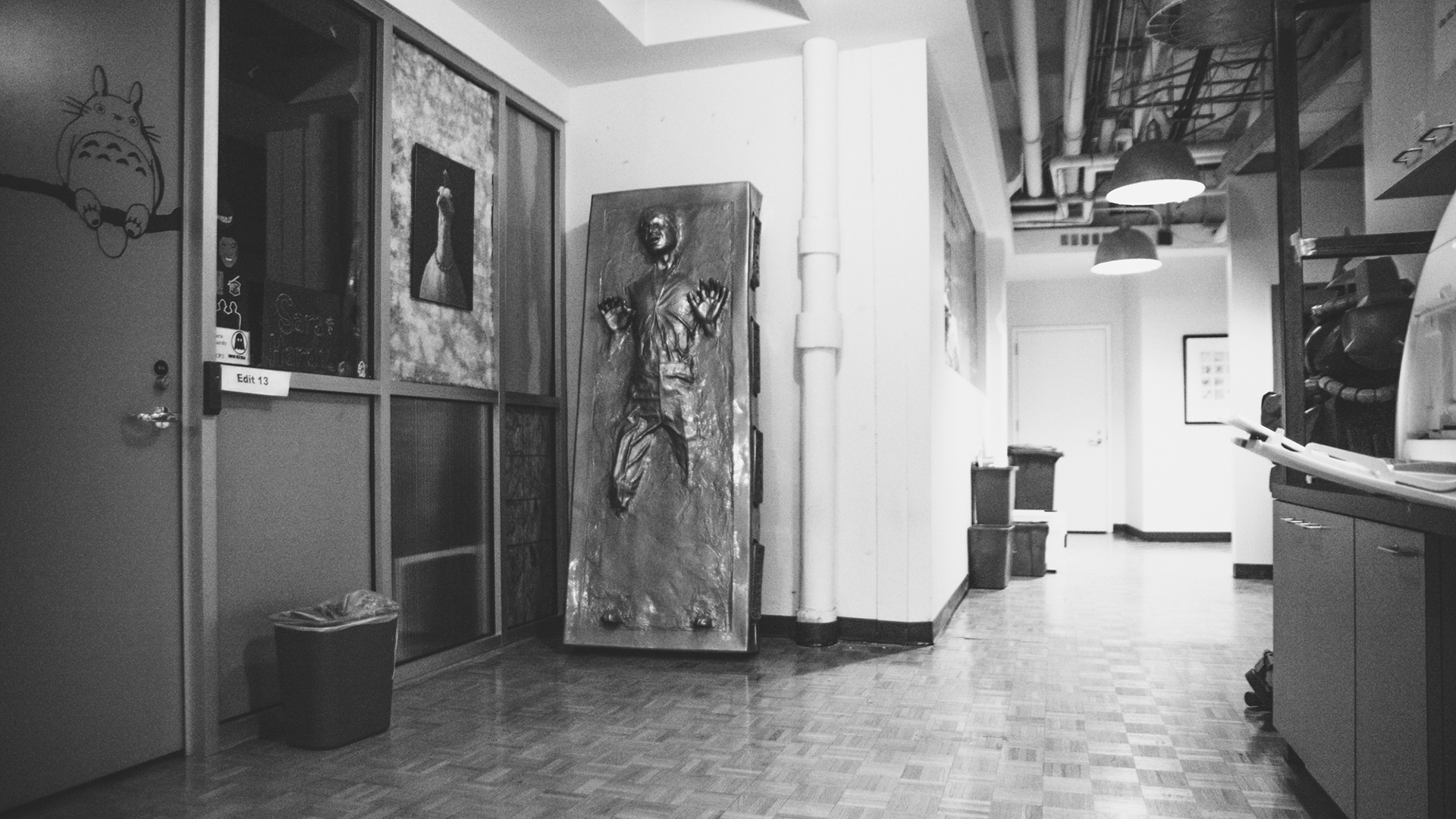 Carbonite, May 15th 2018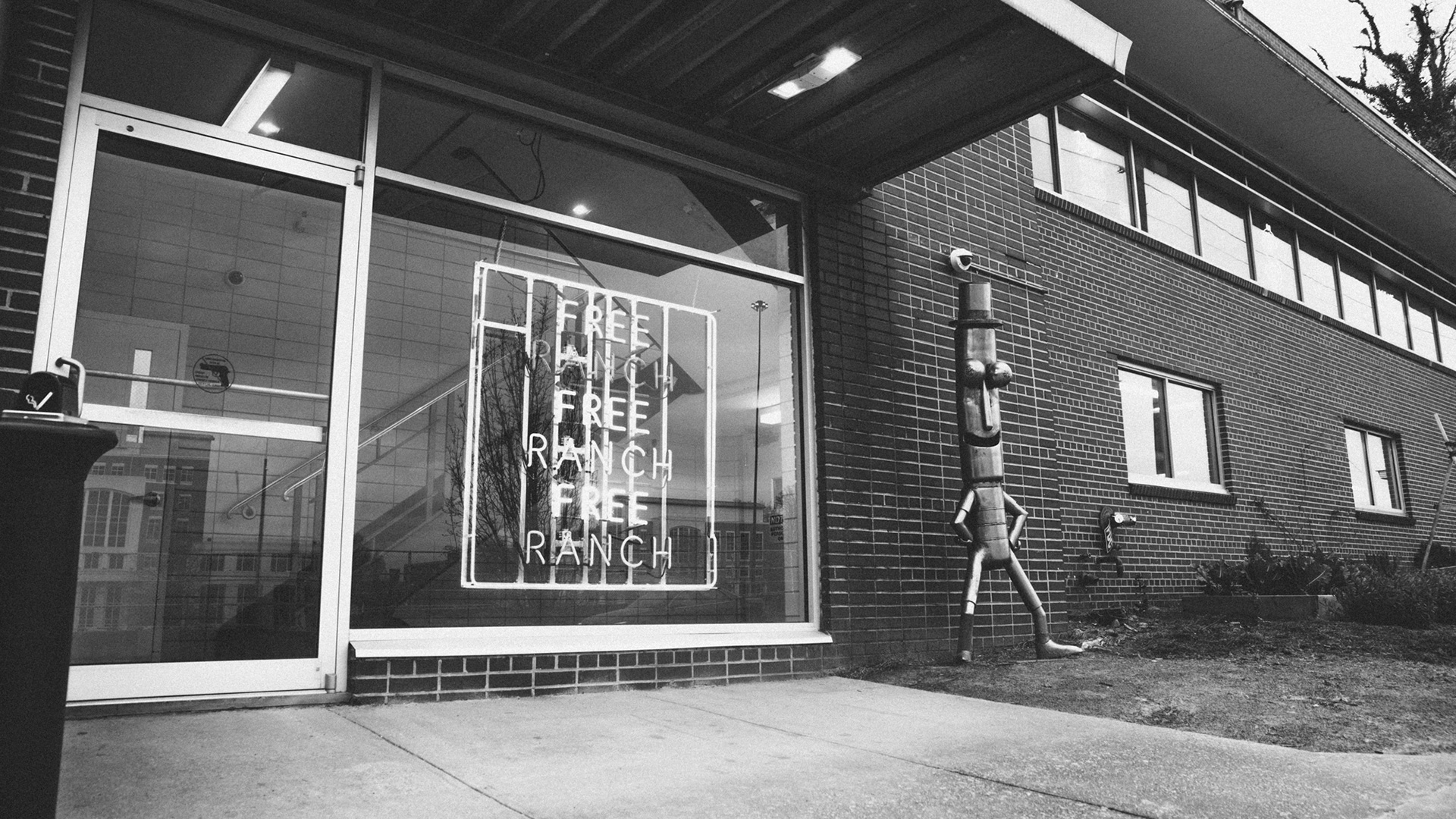 On Williams Street, May 14th 2018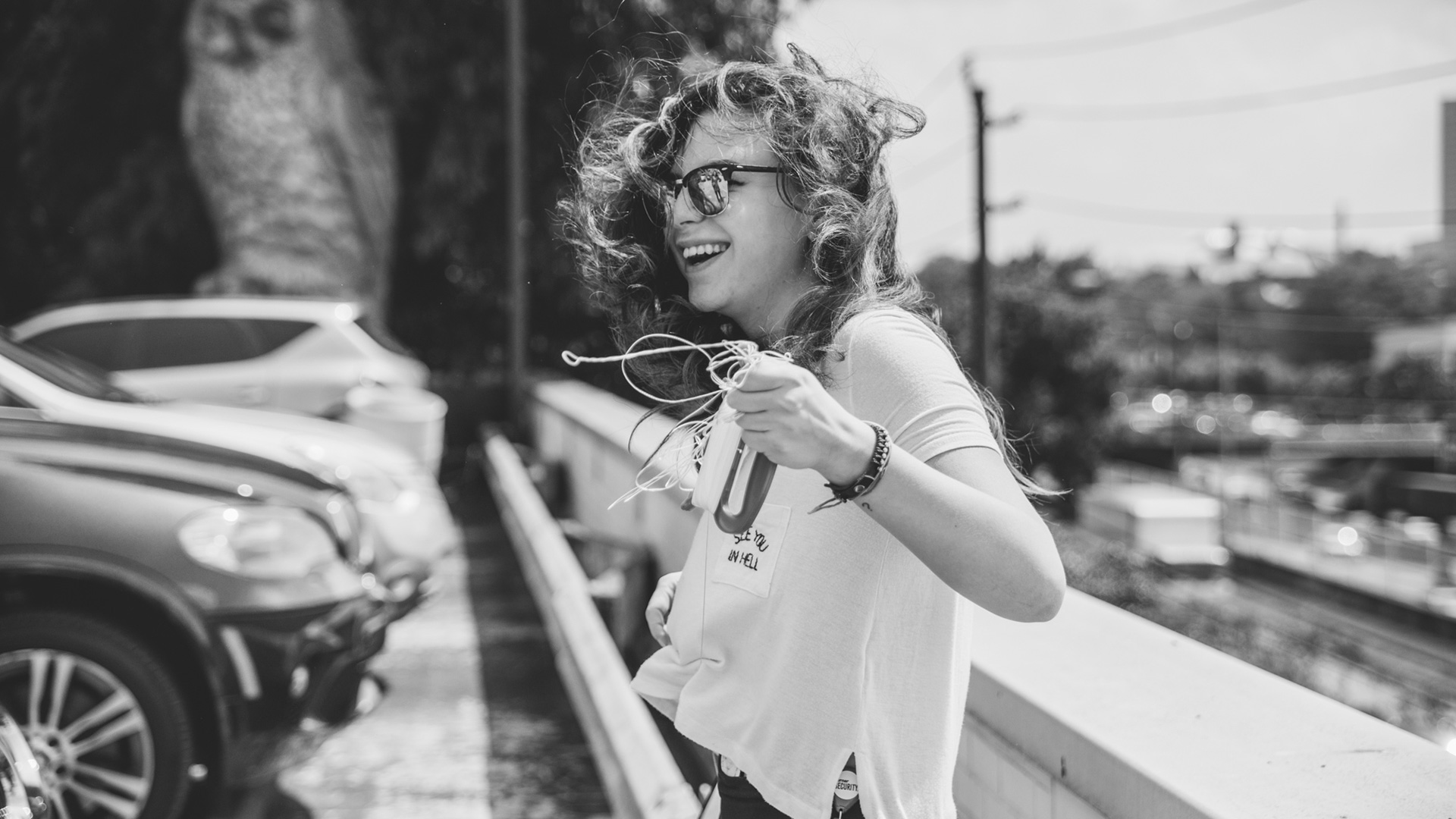 On the roof, May 10th 2018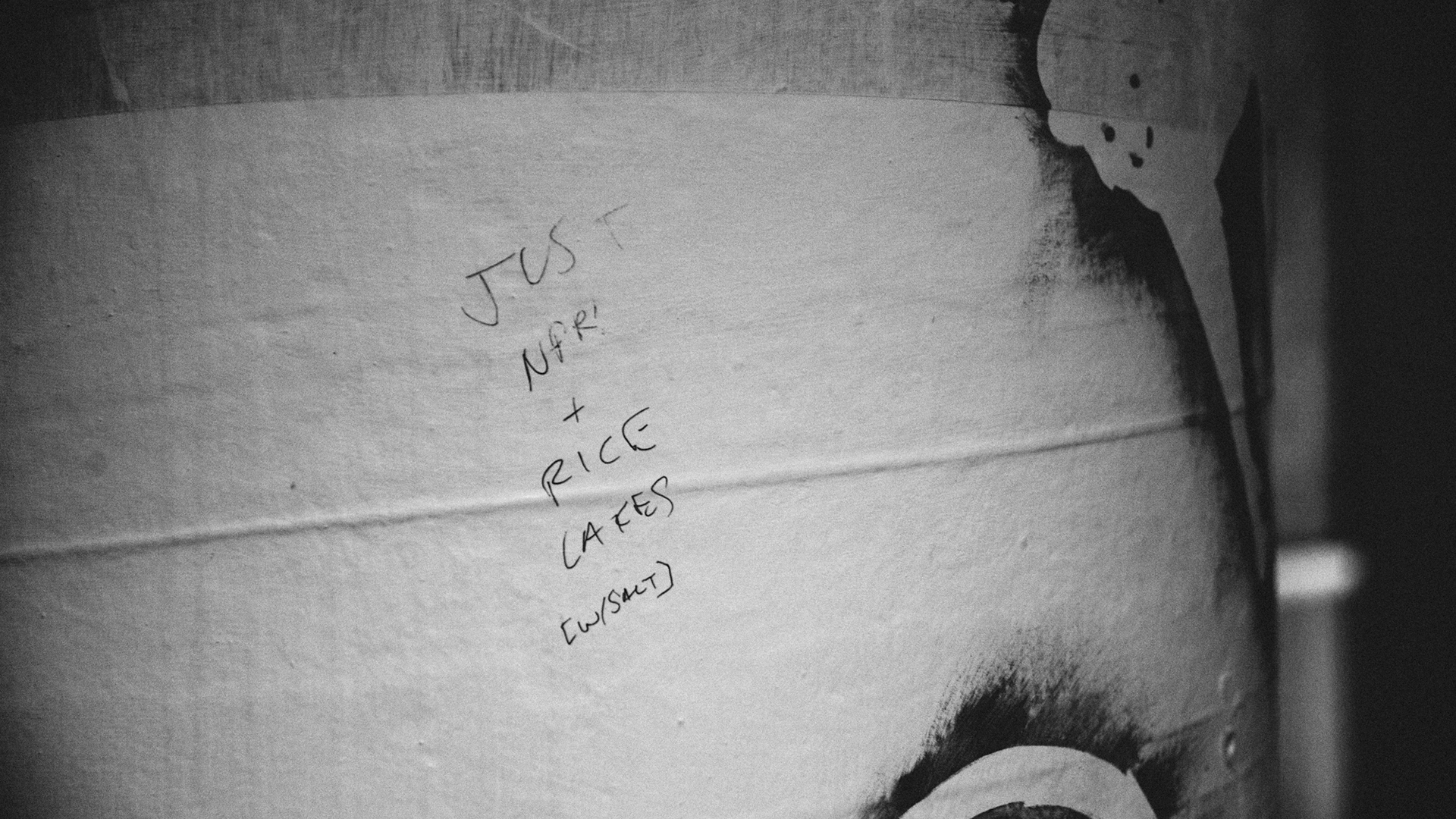 Solid life advice from the Adult Swim Offices, December 18th, 2017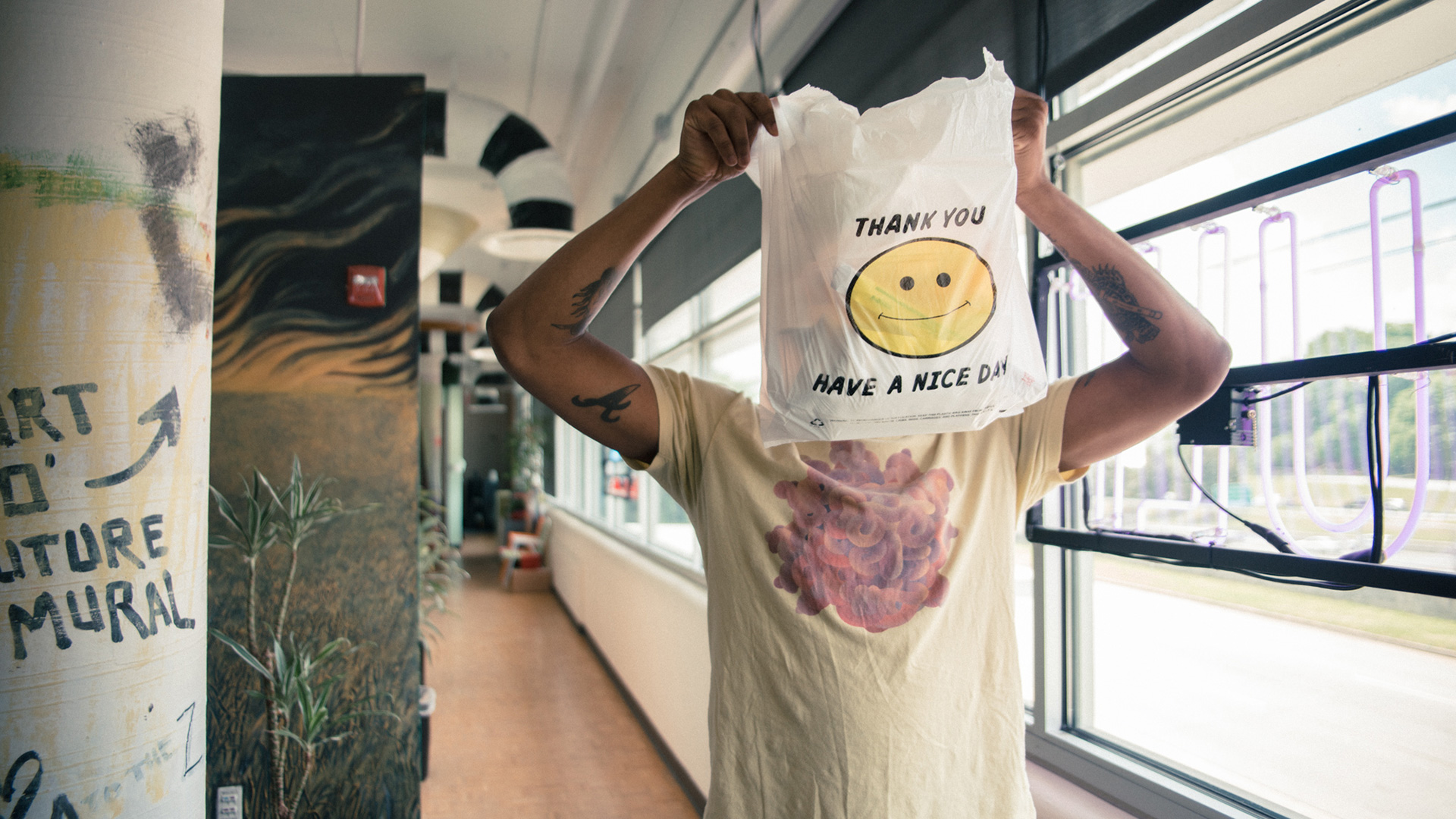 Have A Nice Day, May 9th 2018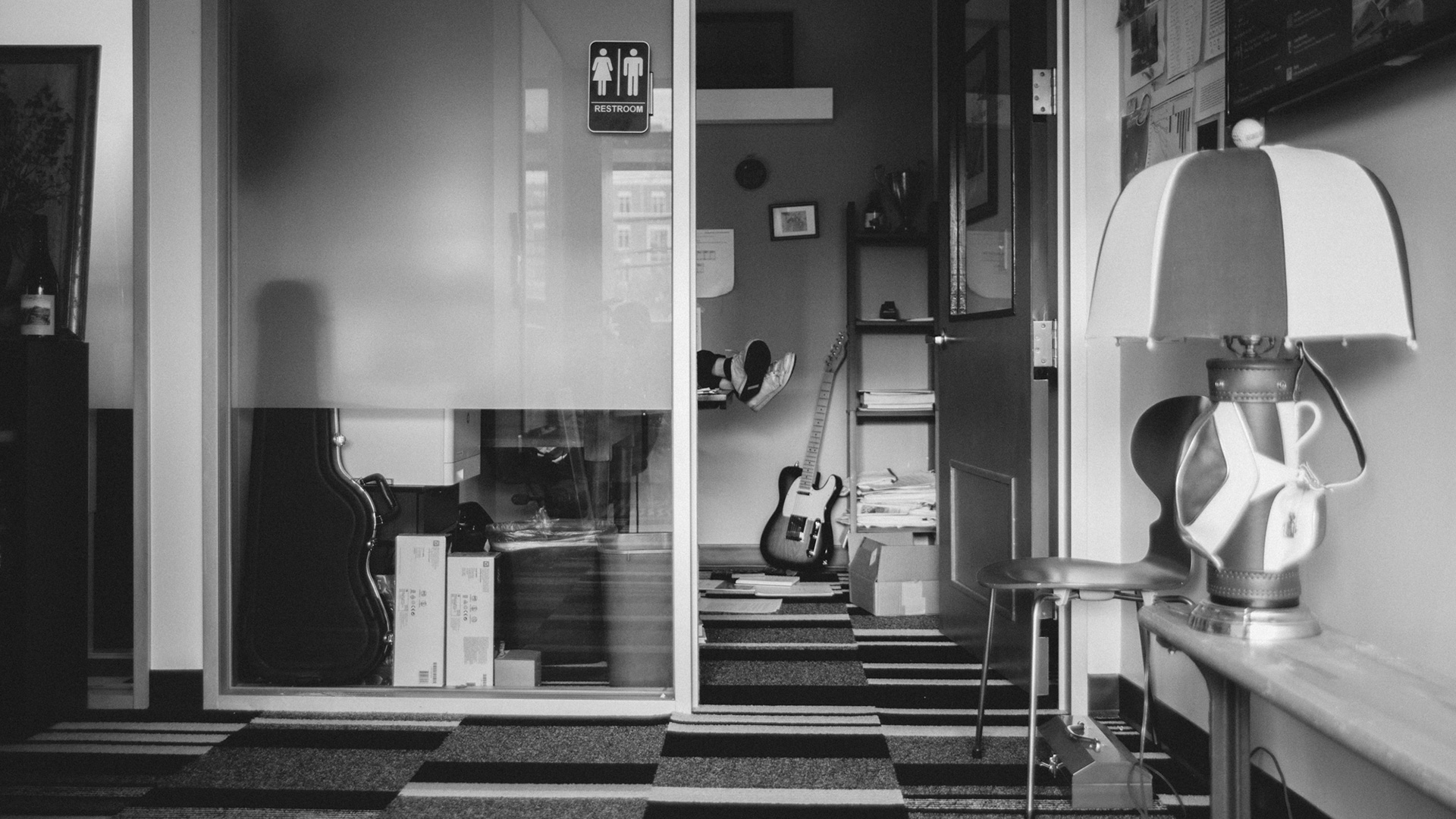 Lazzo's office, May 8th 2018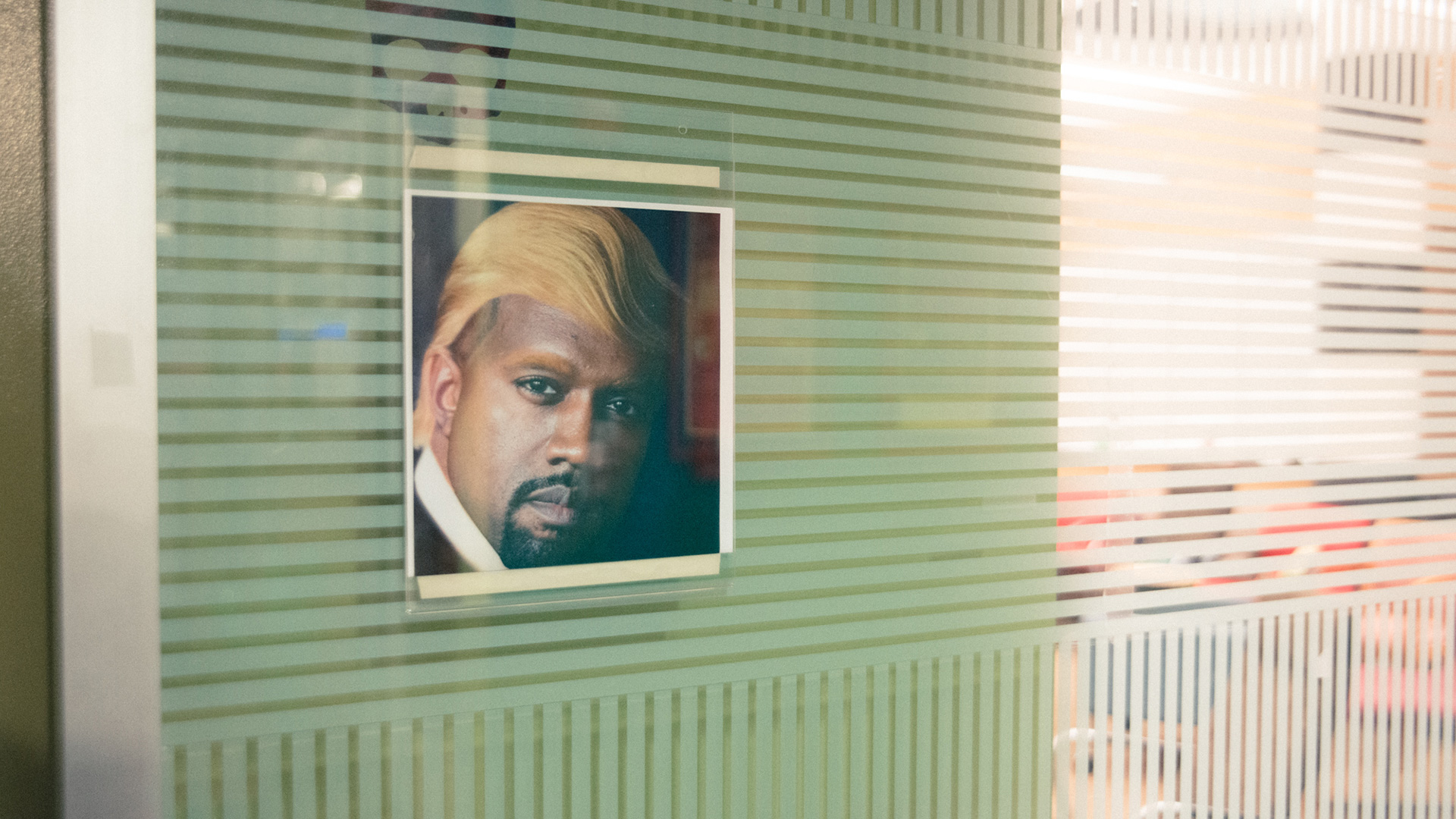 Kanye, May 7th 2018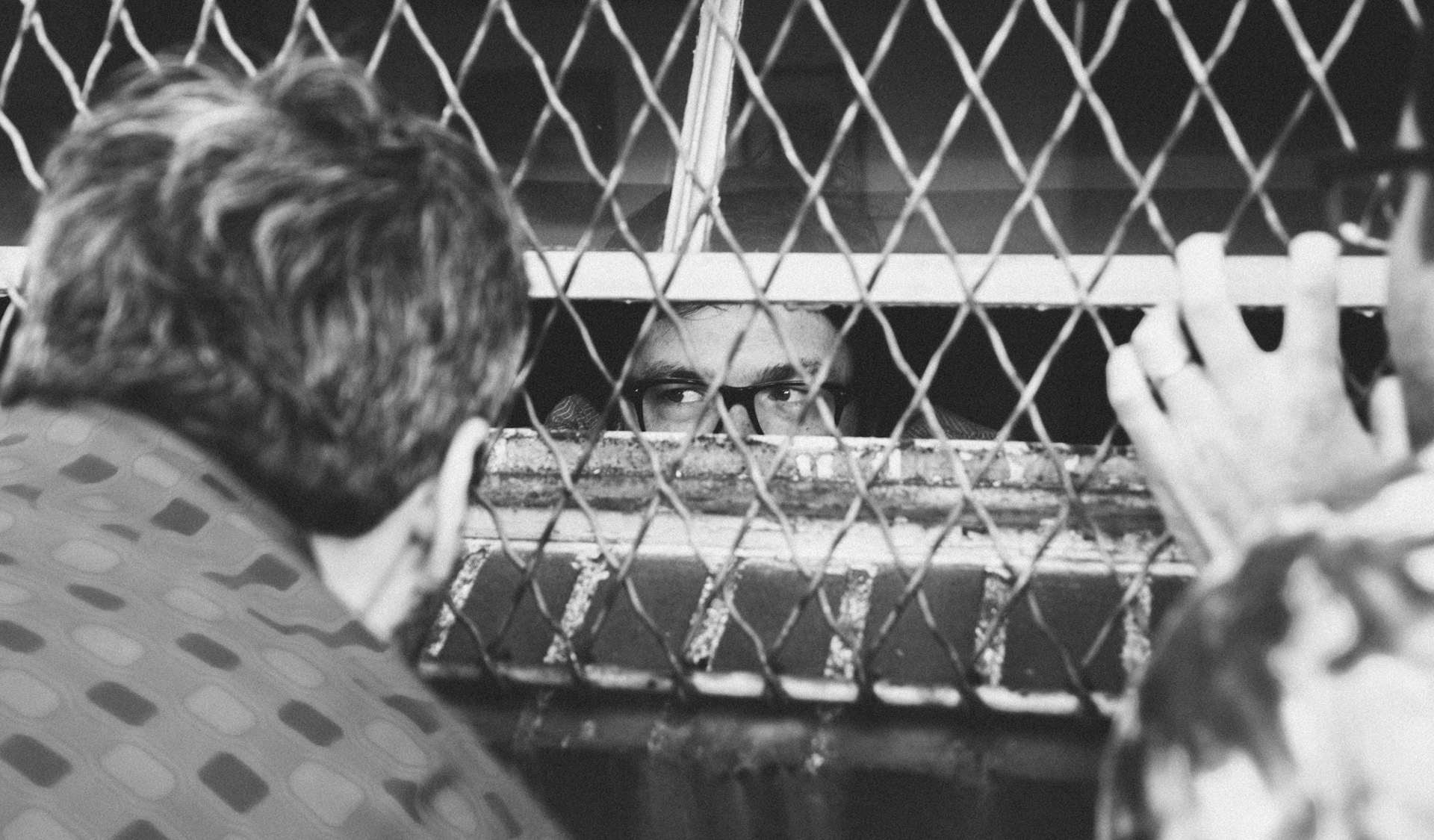 Investigating, May 4th 2018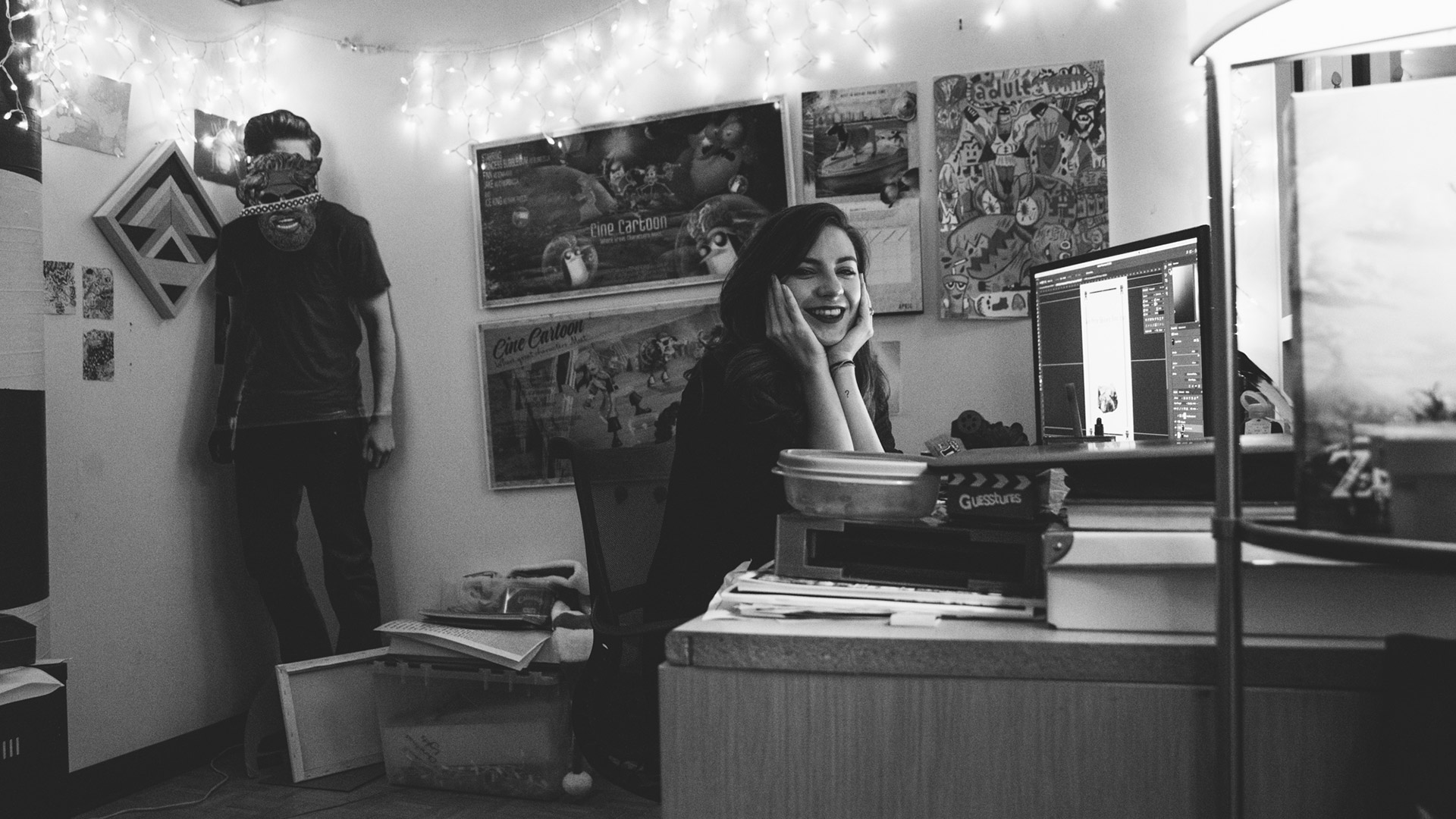 Liah at her desk, May 3rd 2018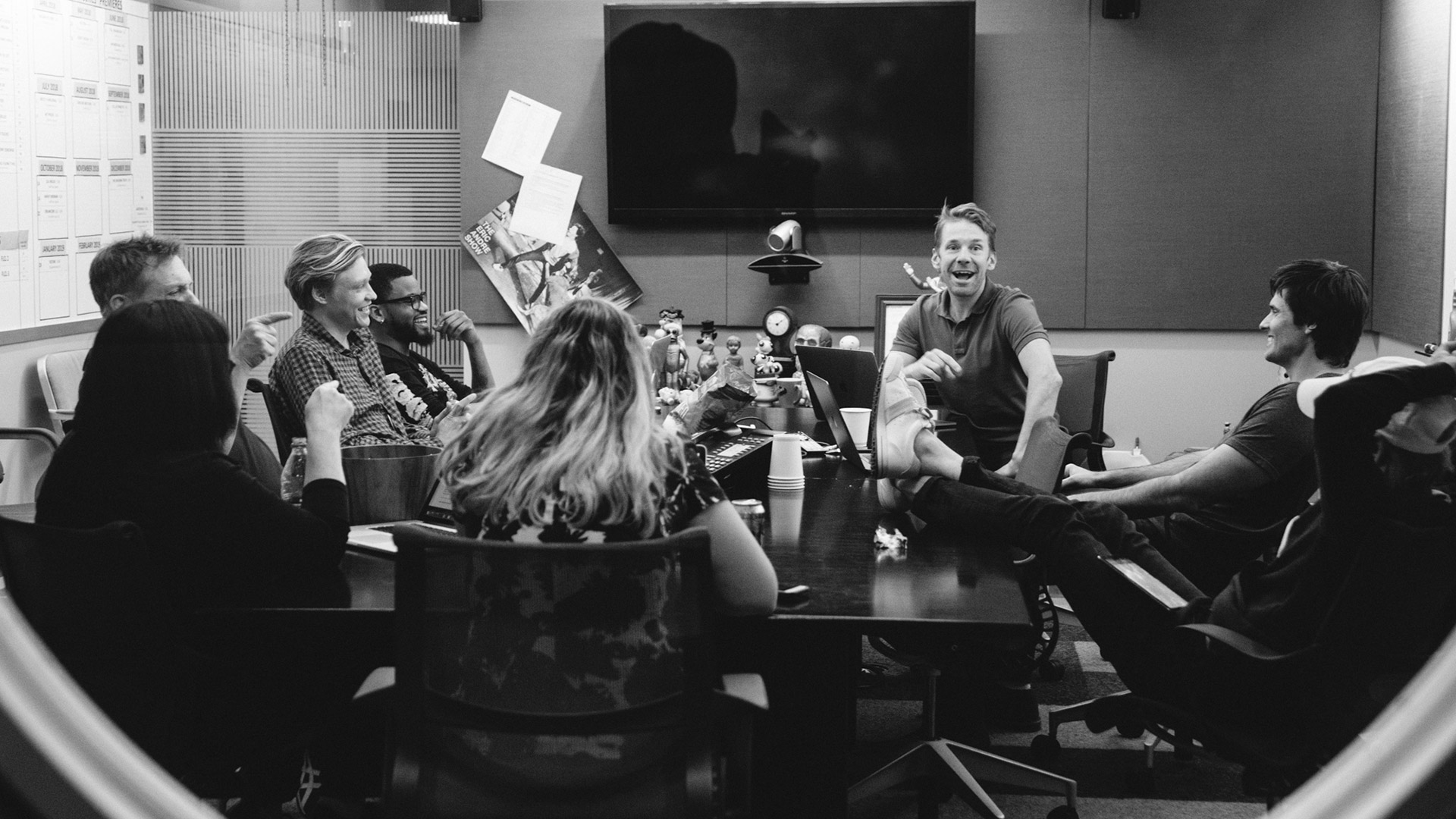 Writer's Room, May 2nd 2018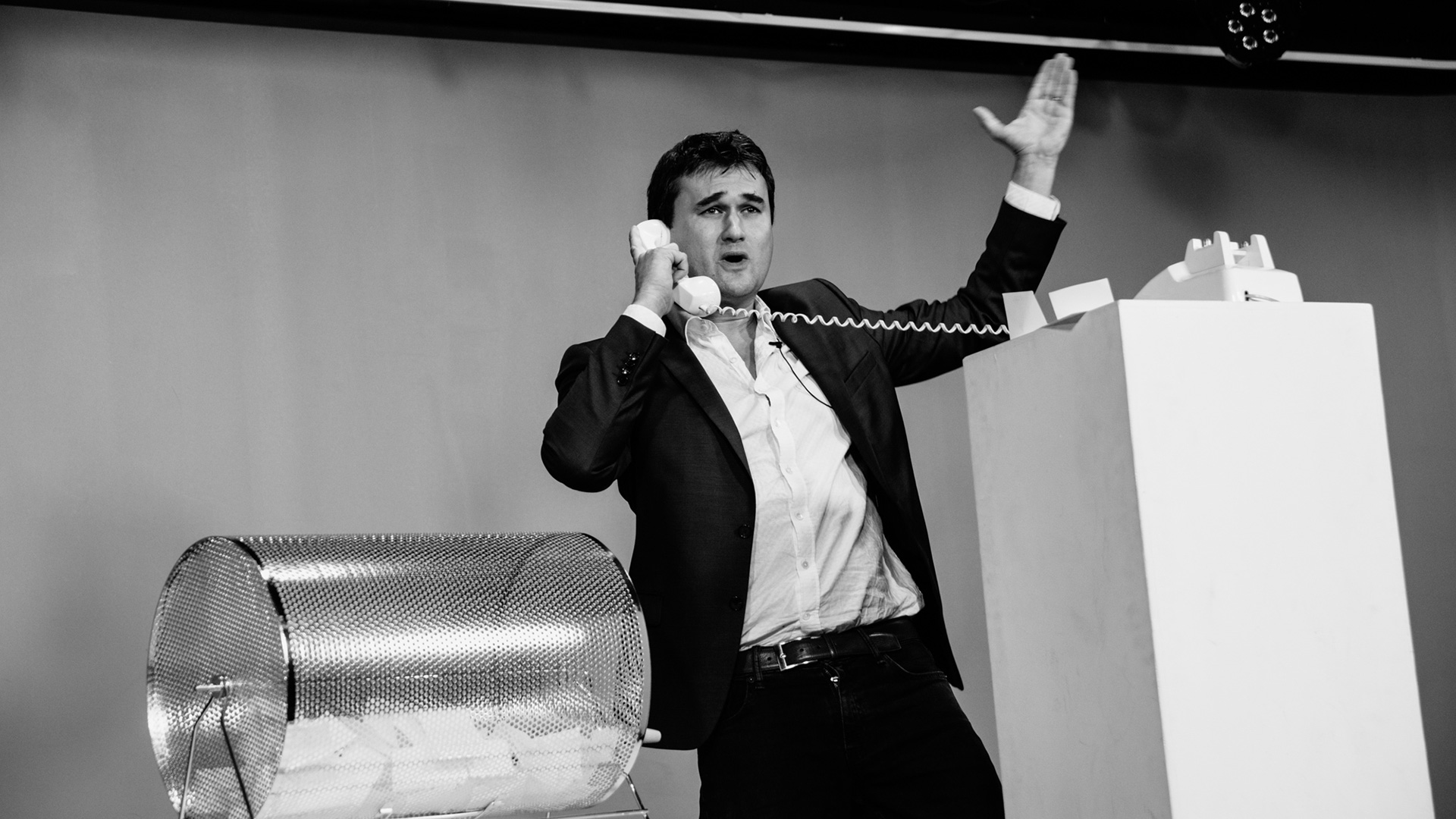 Dialing For Dollars, May 1st 2018
Tarot readings after Assembly Line Yeah!, April 30th 2018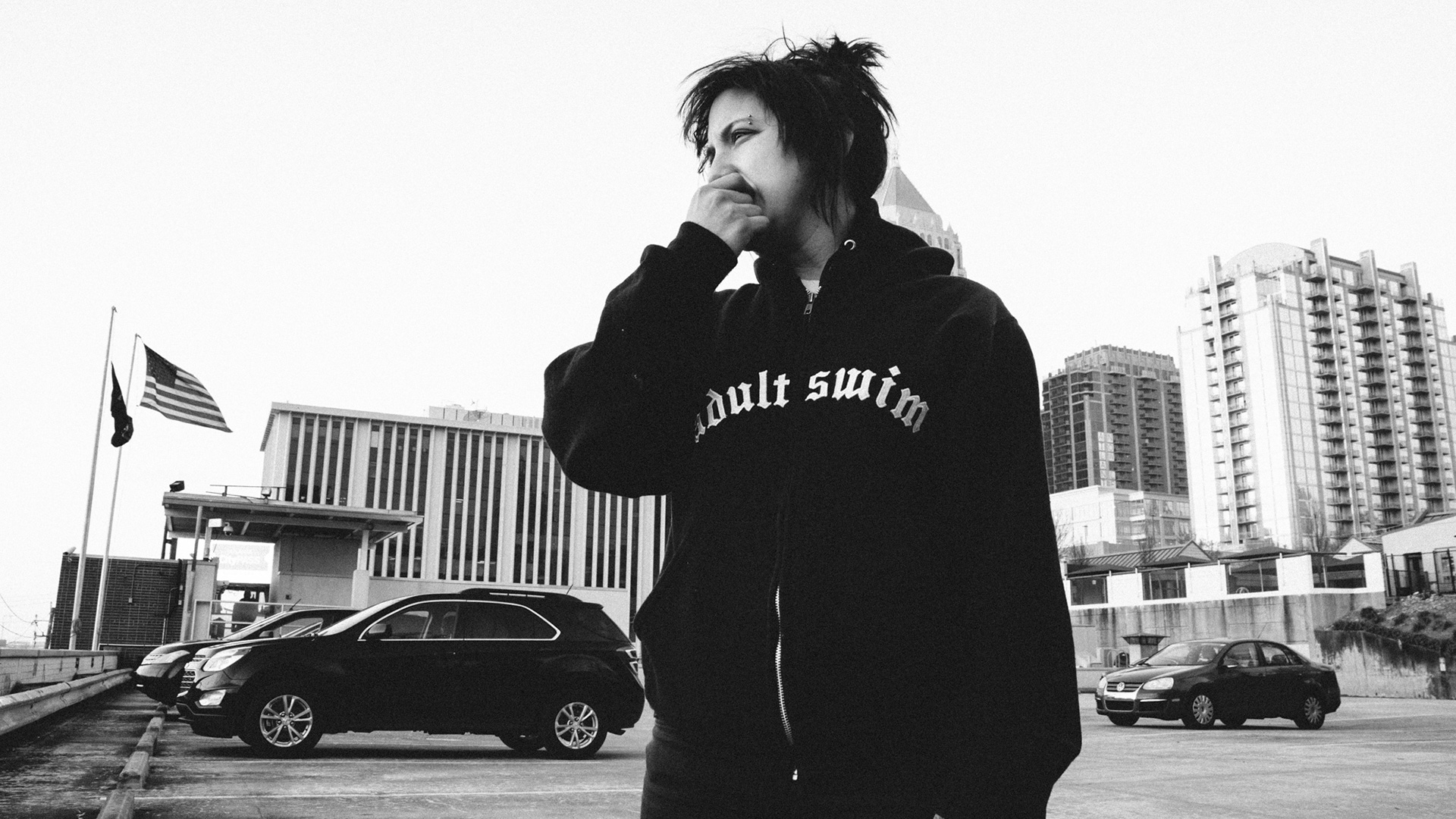 Rebecca on the roof, April 27th 2018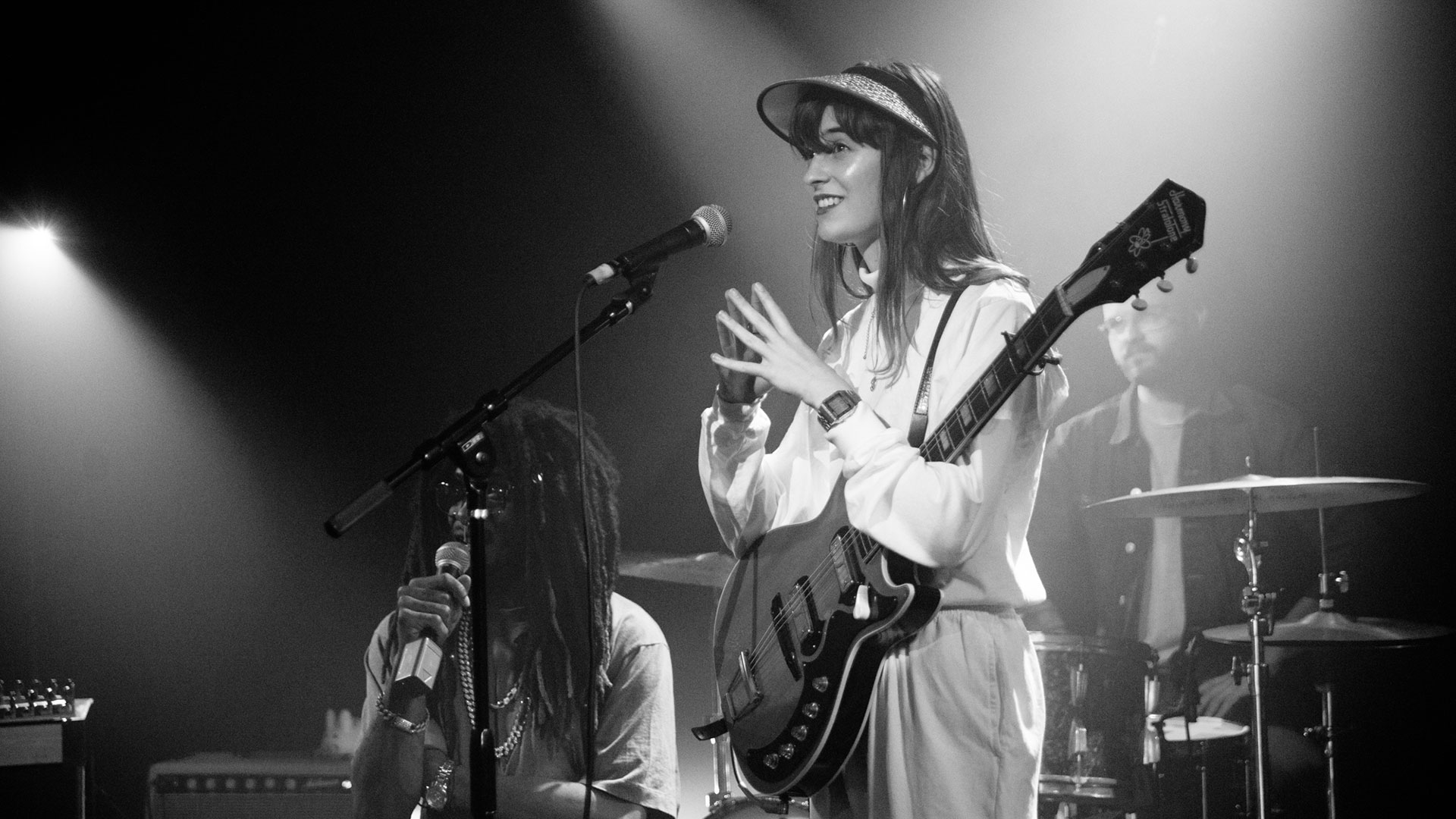 Faye Webster on Bloodfeast, April 26th 2018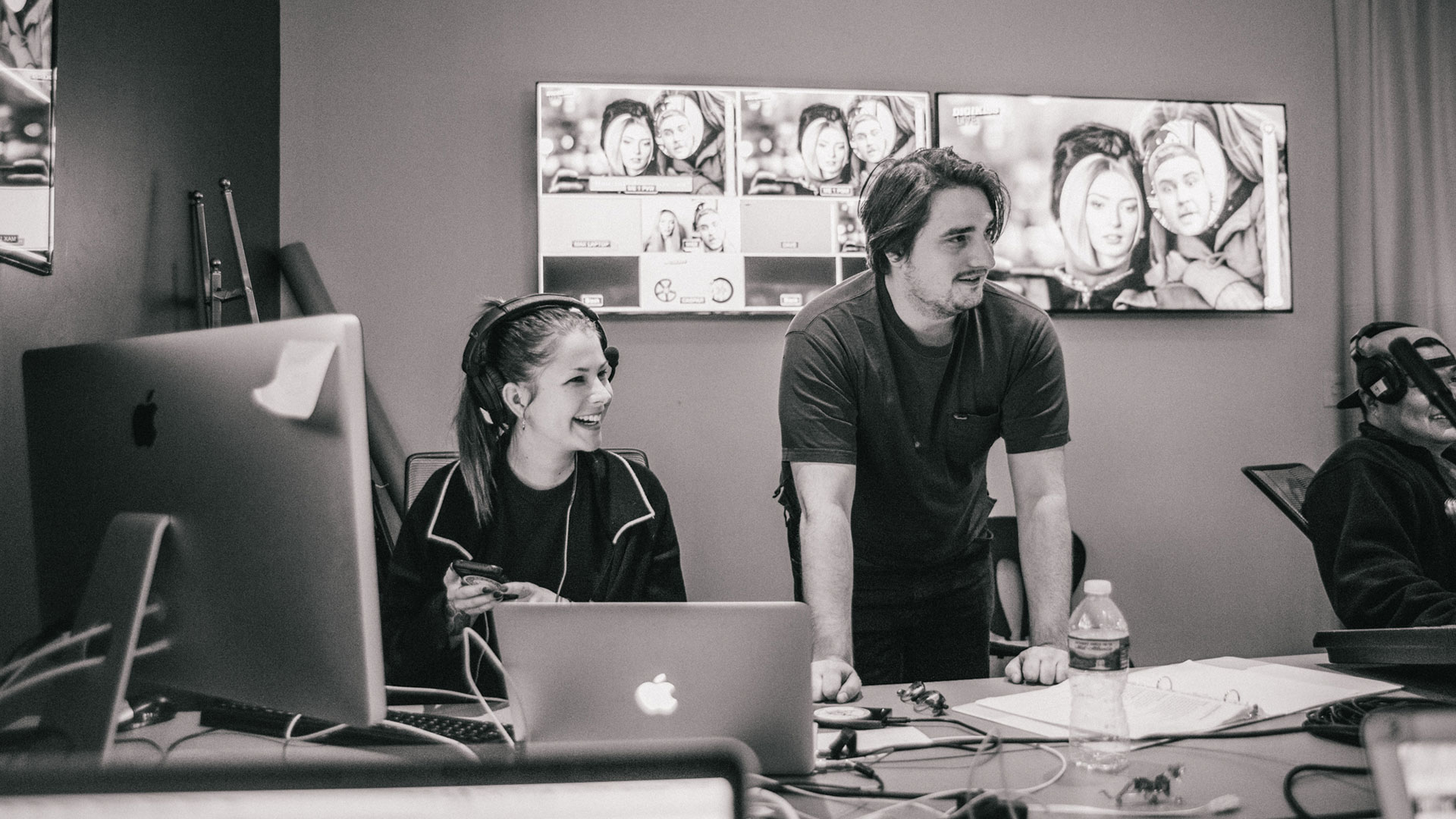 Reacting to Digikiss daters, April 25th 2018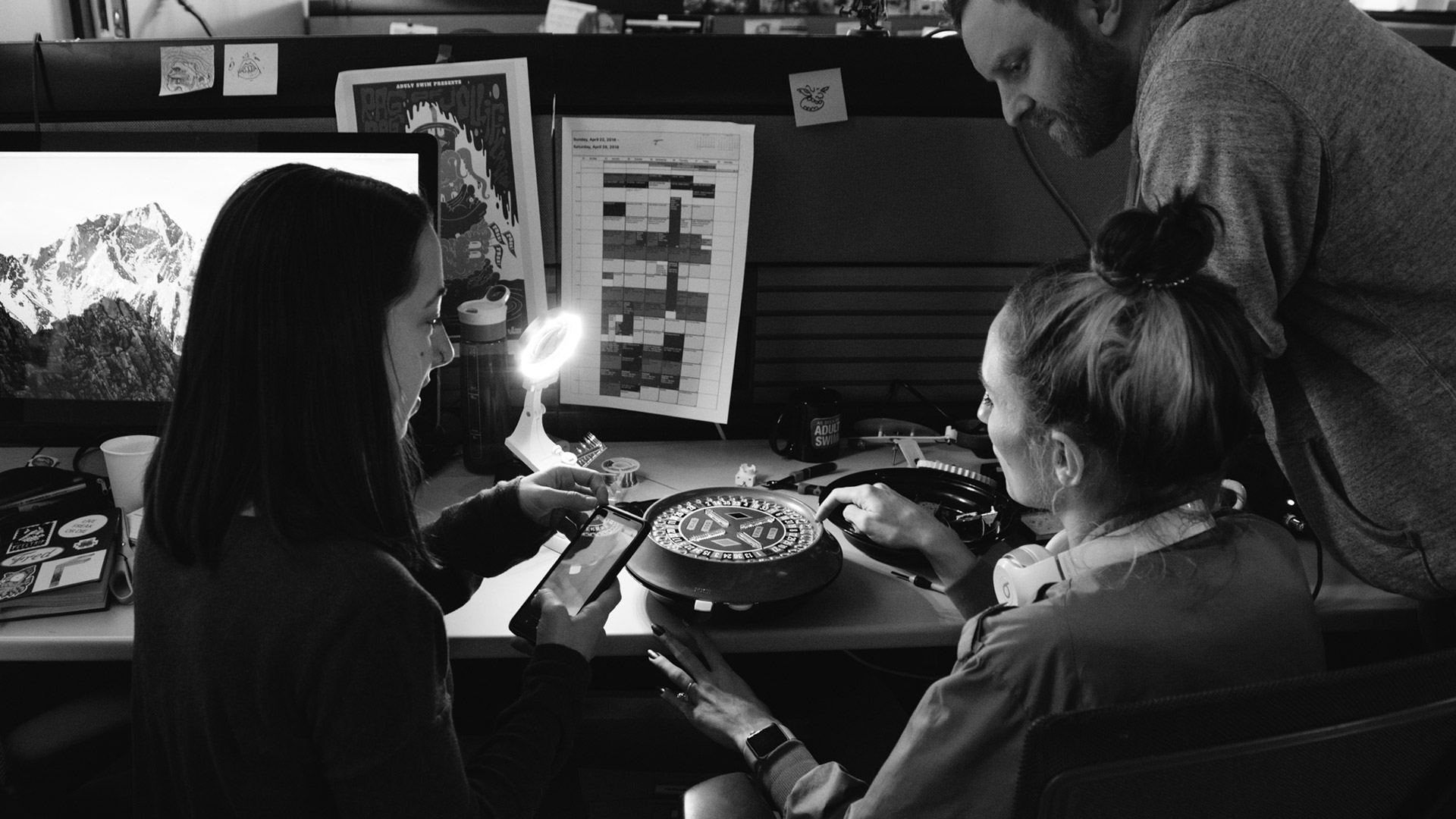 Roulette wheel surgery, April 24th 2018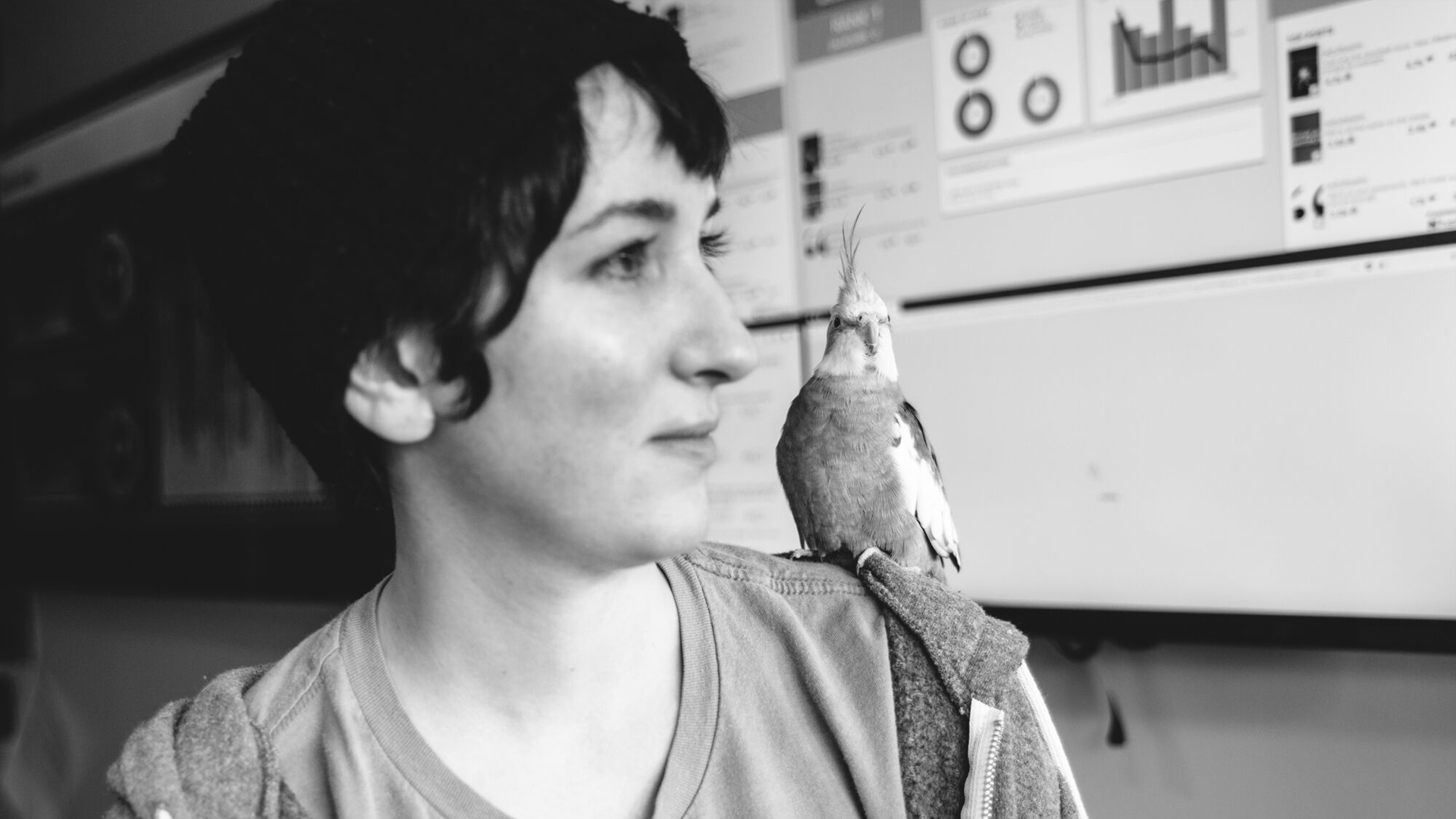 Birdy and Lauren, April 23th 2018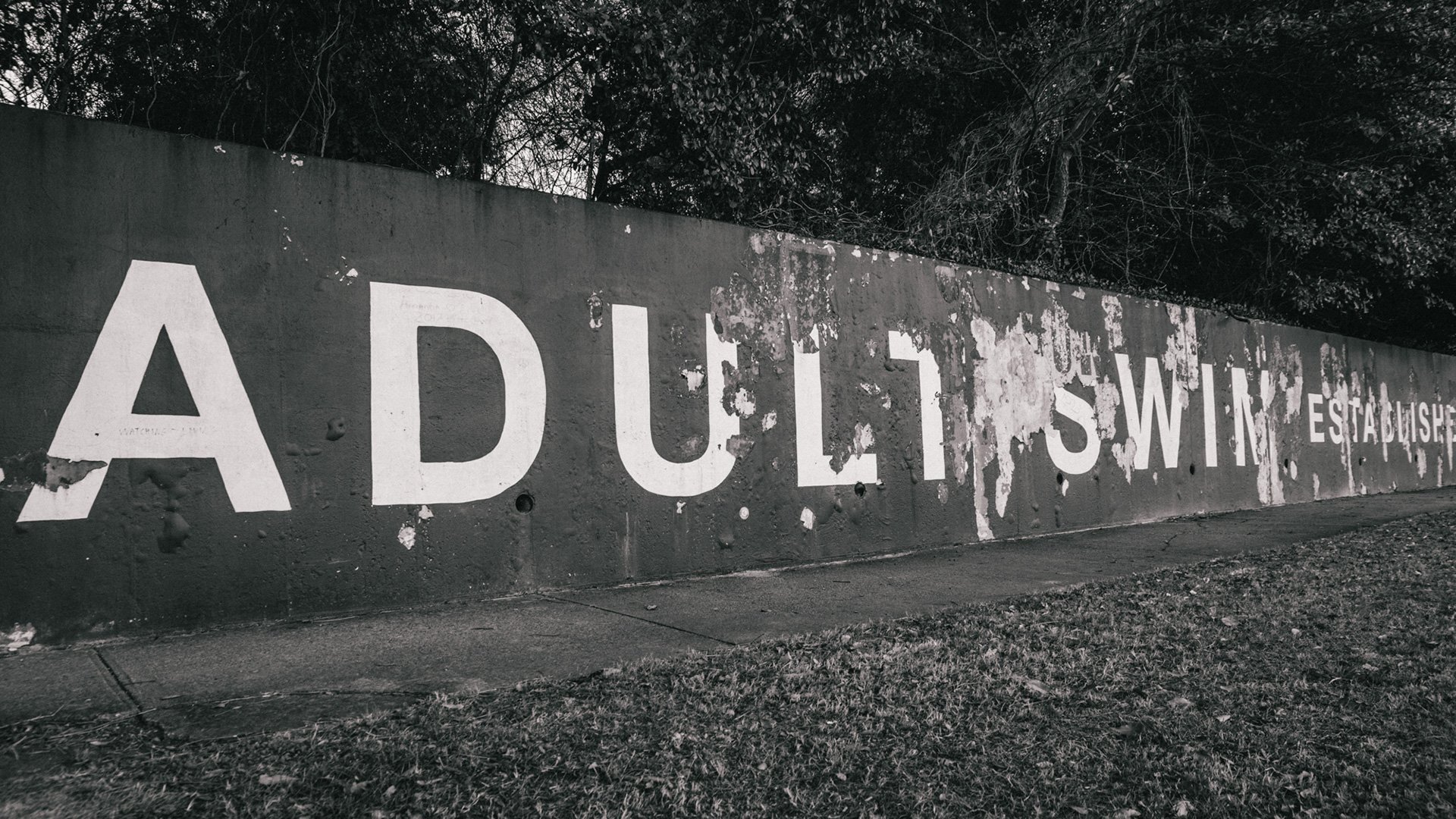 Adult Swim Mural, April 20th 2018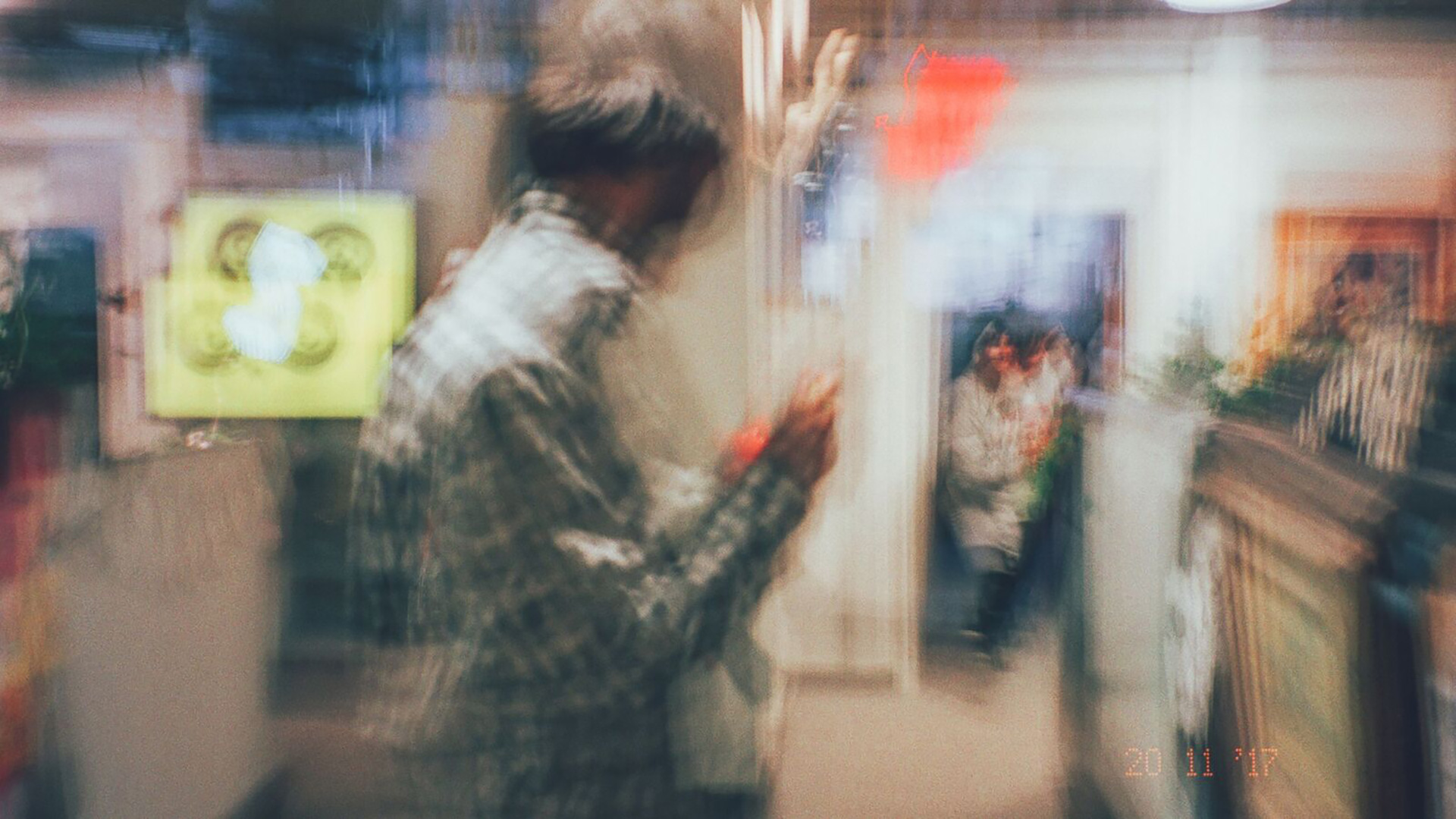 Nerf gun fight, November 2017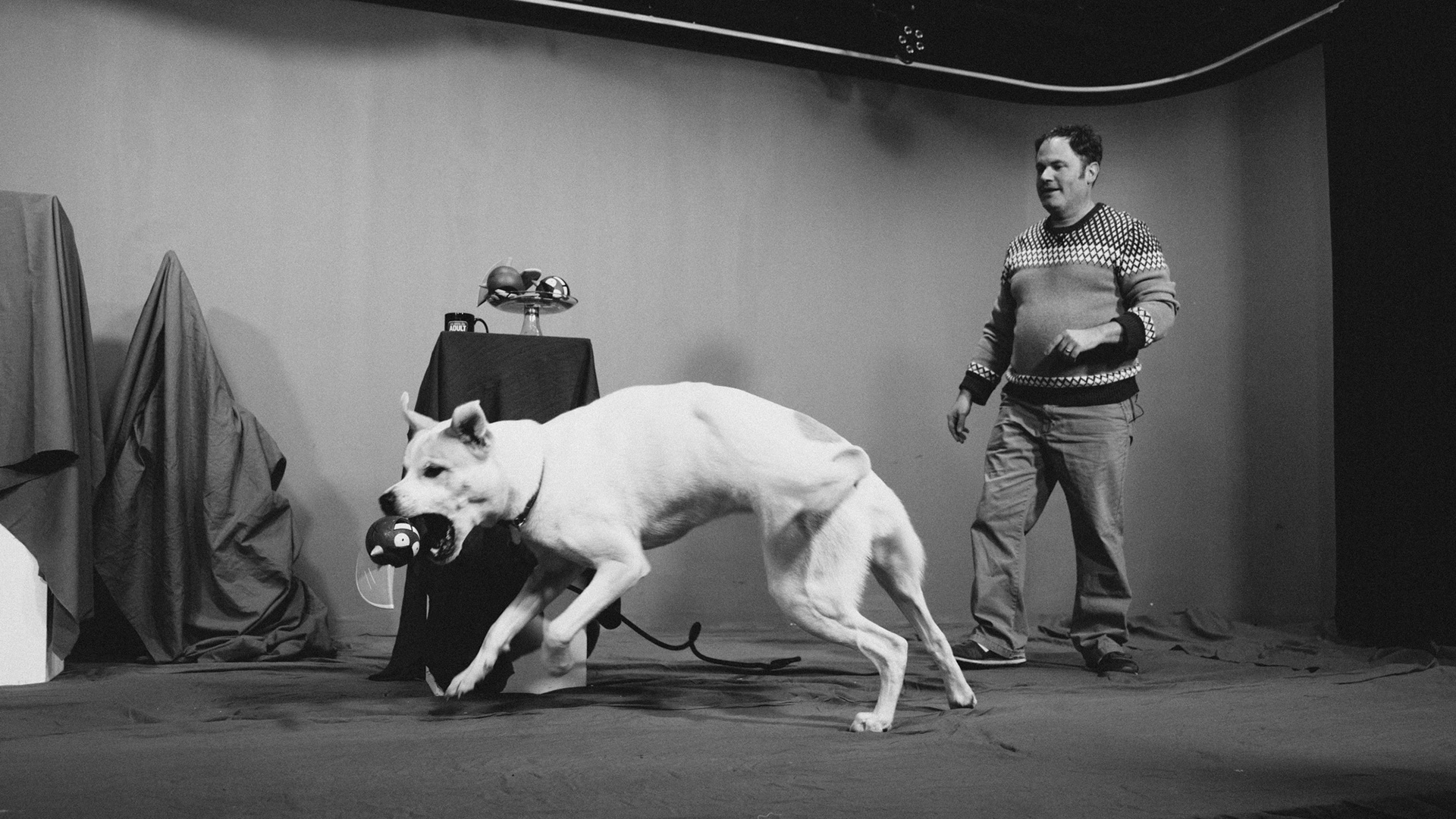 Nick and Lego on As Seen On Adult Swim, April 18th 2018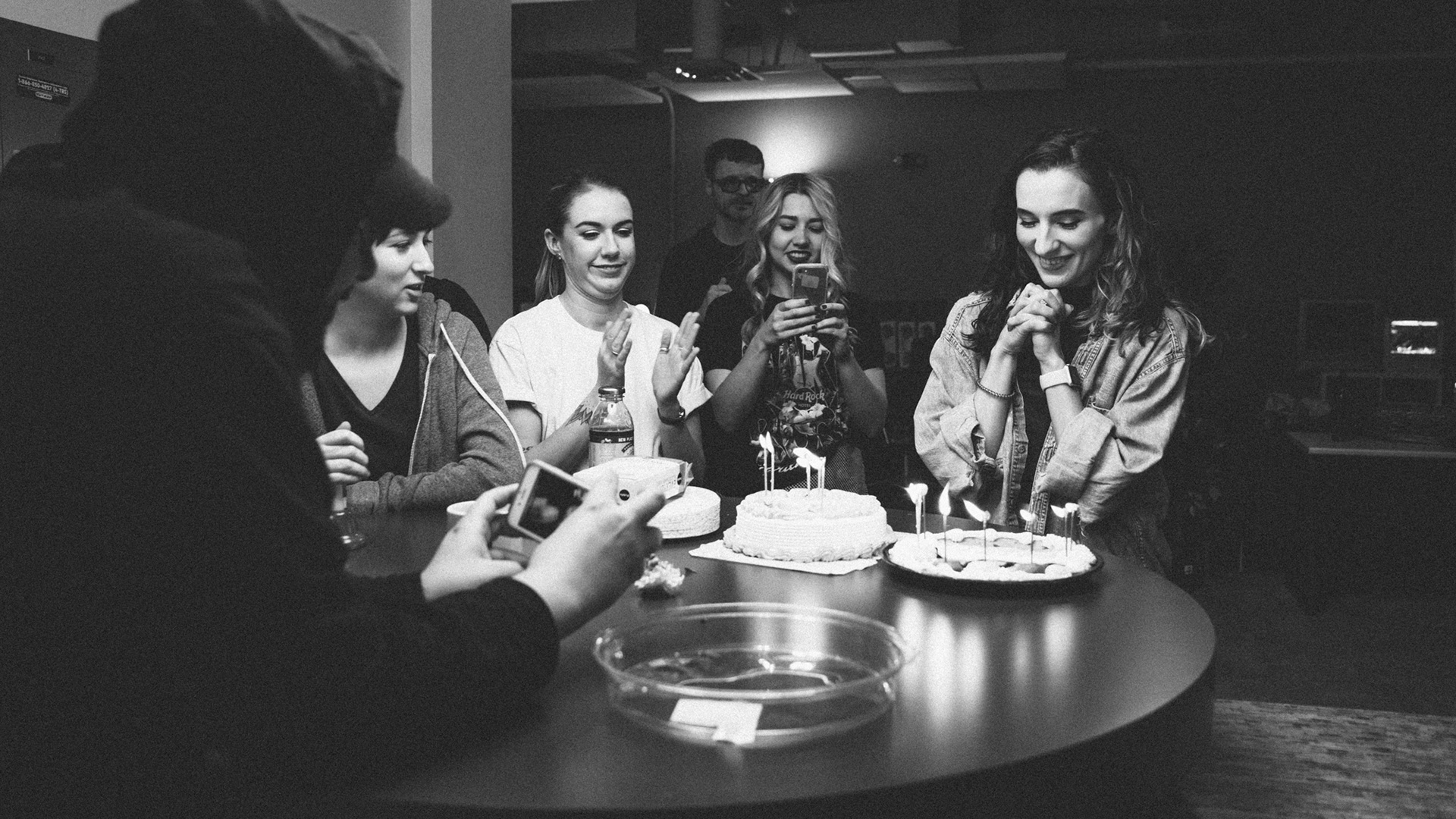 Celebrating Alexa and Stephanie's birthdays, April 17th 2018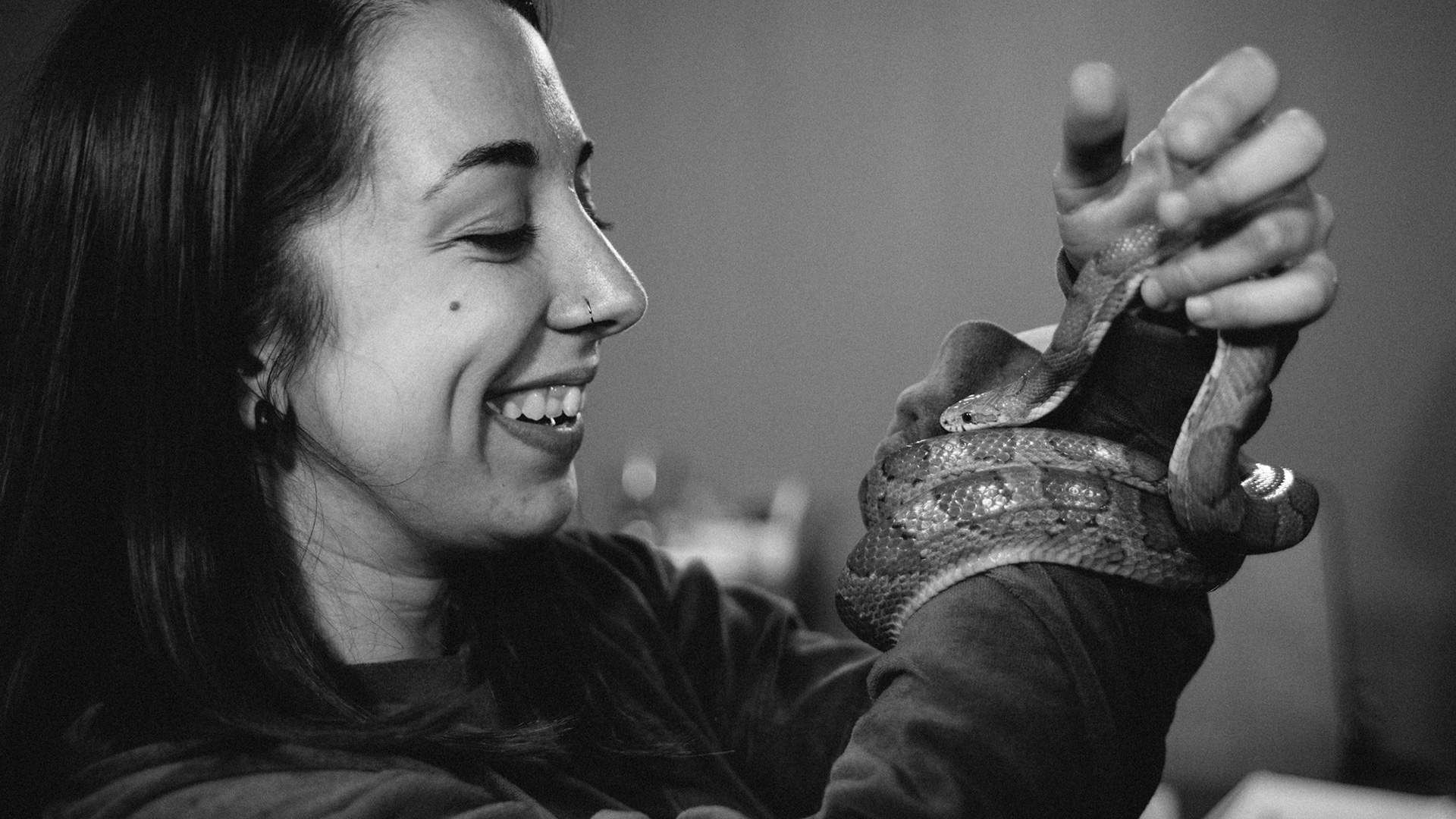 Frances and Clementine the snake, April 16th 2018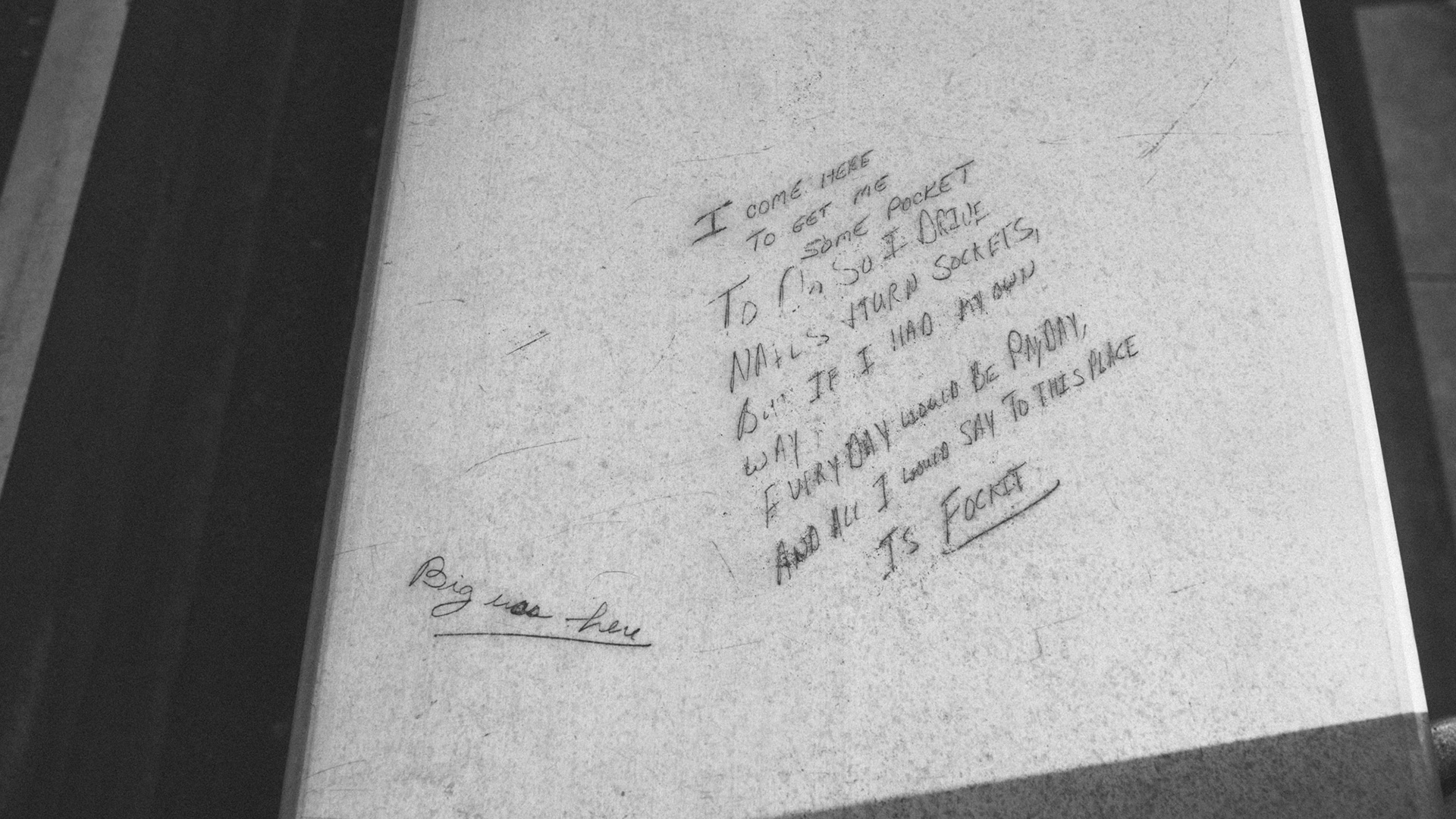 Graffiti poem from the roof, April 13th 2018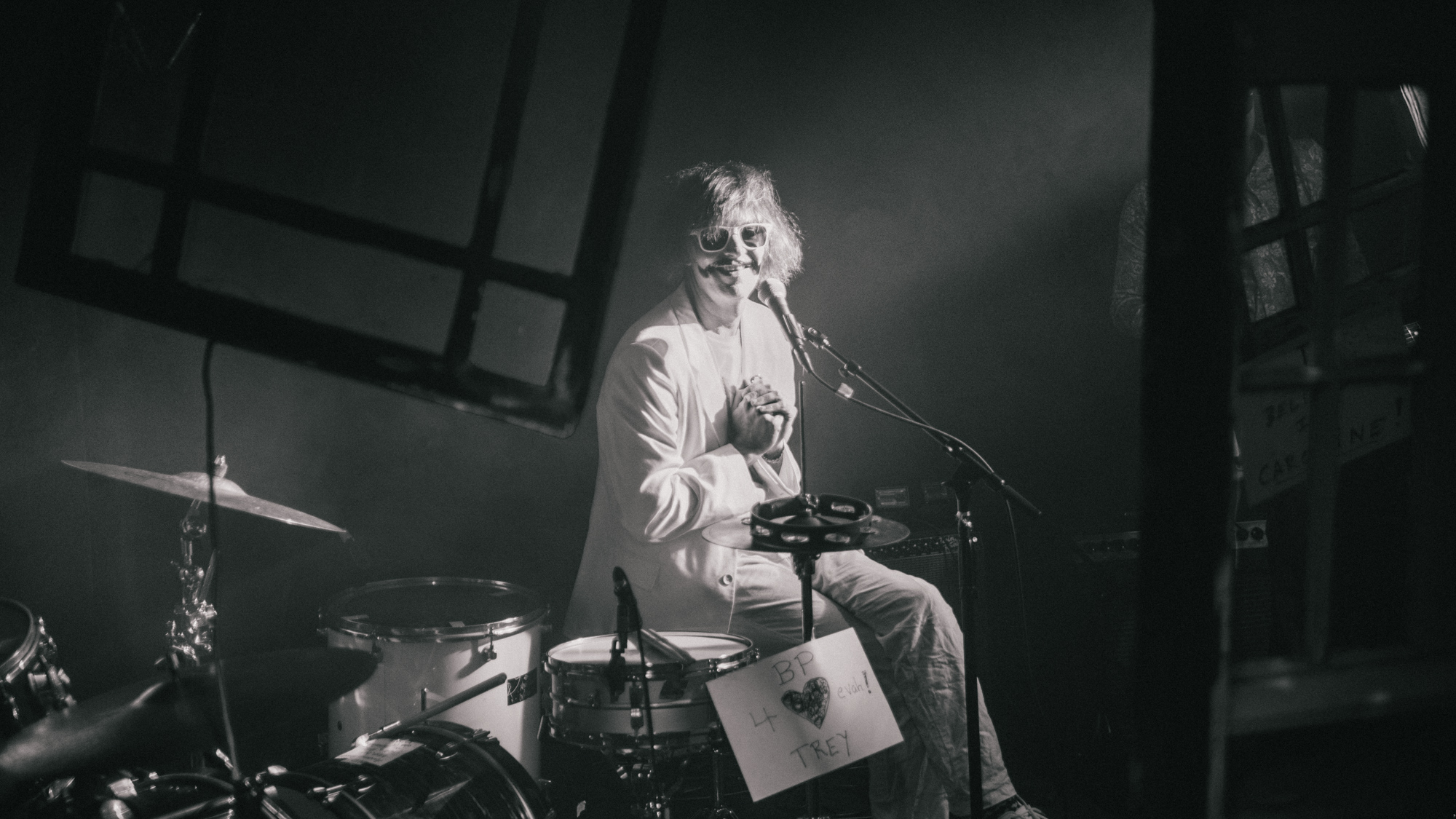 Ancient Whales on Bloodfeast, April 12th 2018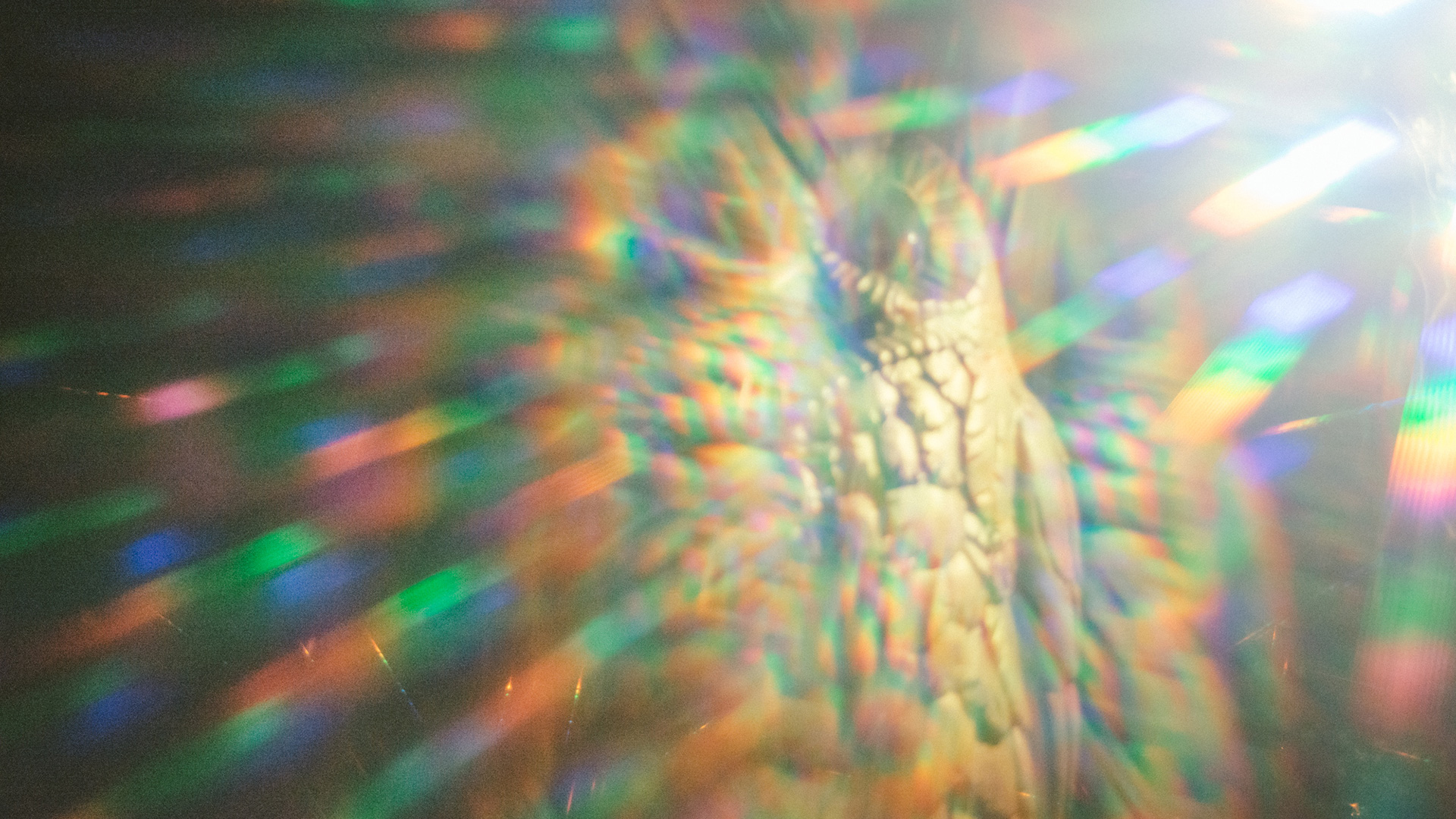 Rooftop Owl at night, April 11th 2018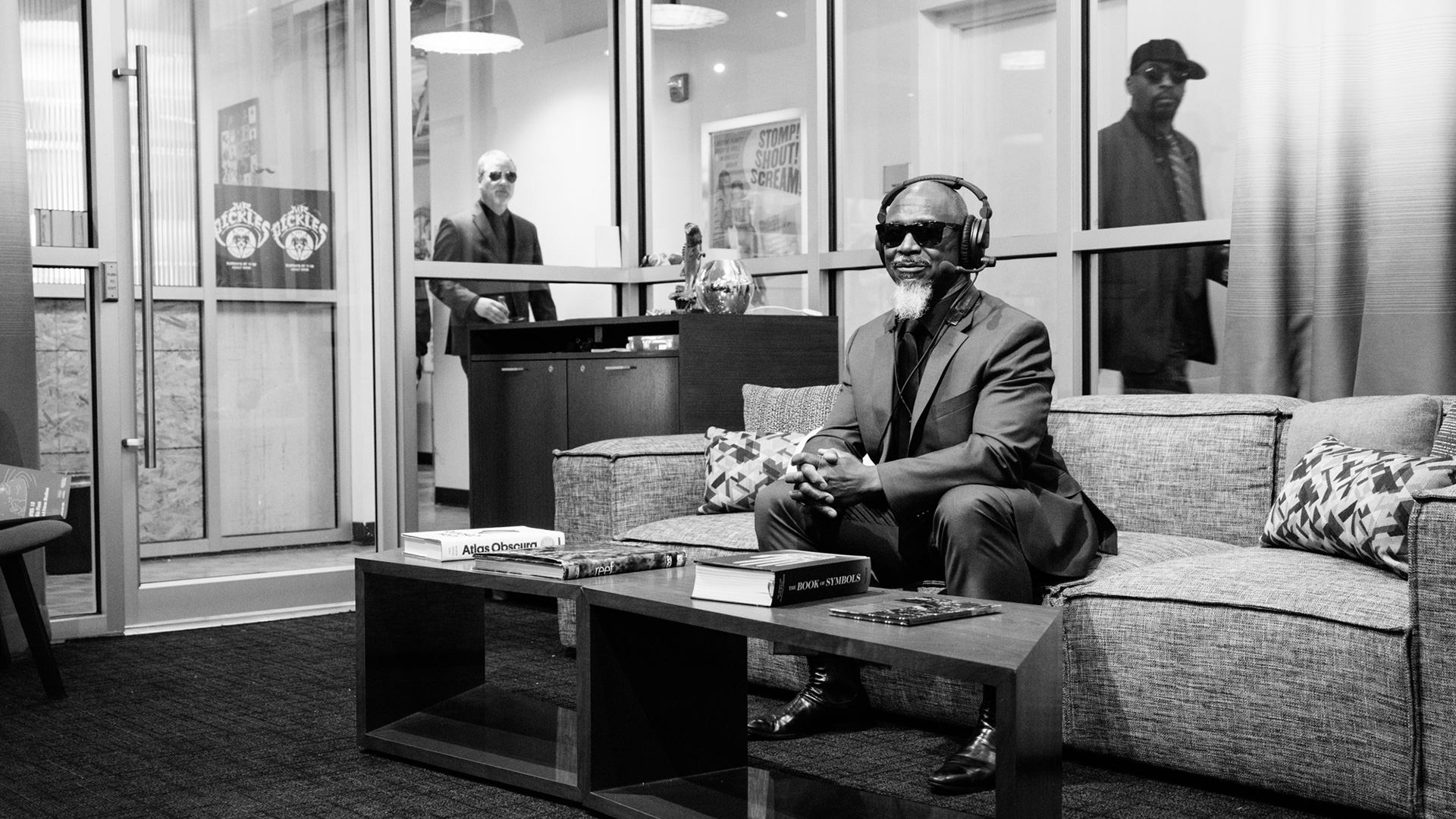 Karl Denson on Fishcenter Live, April 10th 2018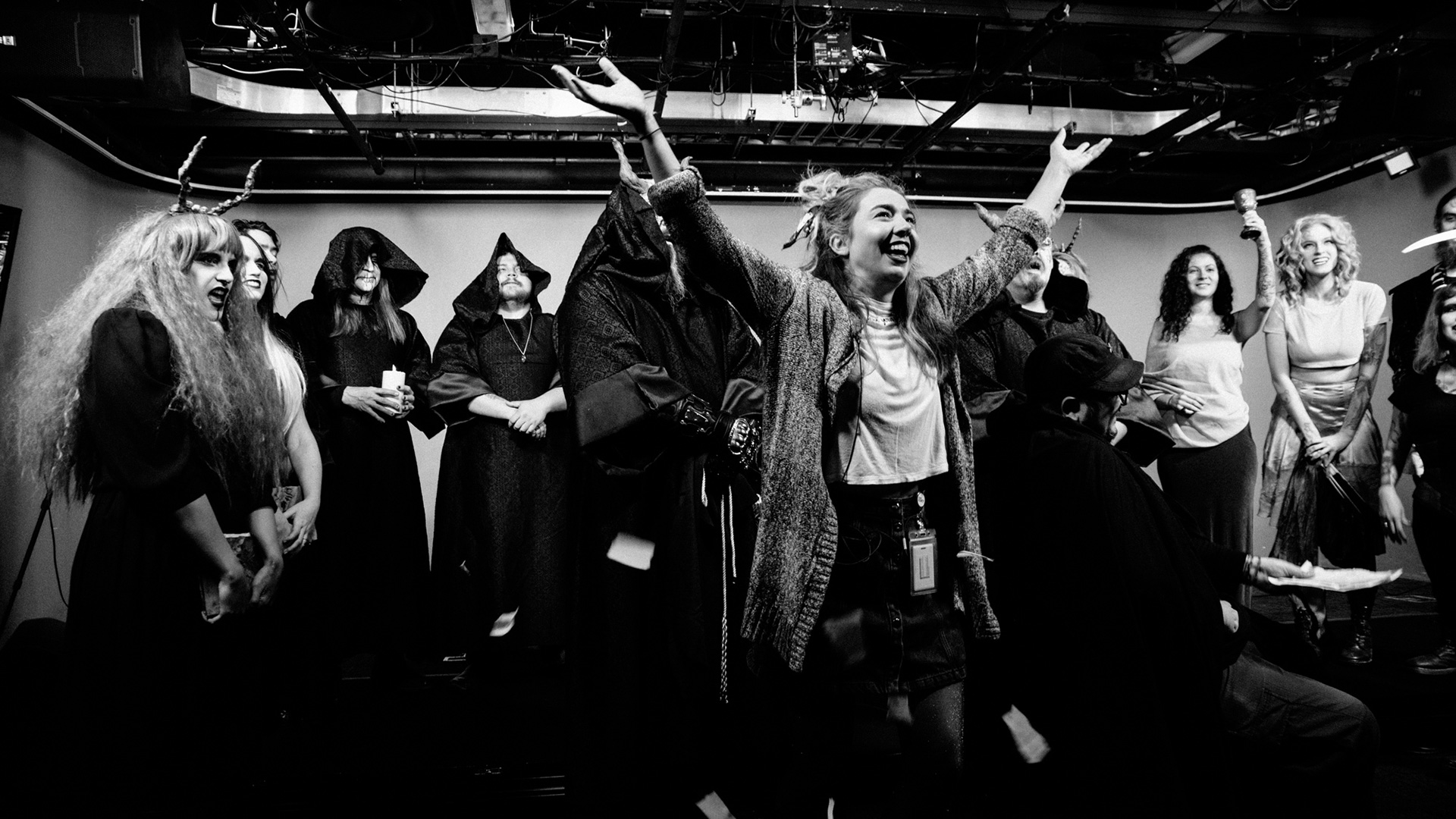 Sally and the Satanic Temple, April 9th 2018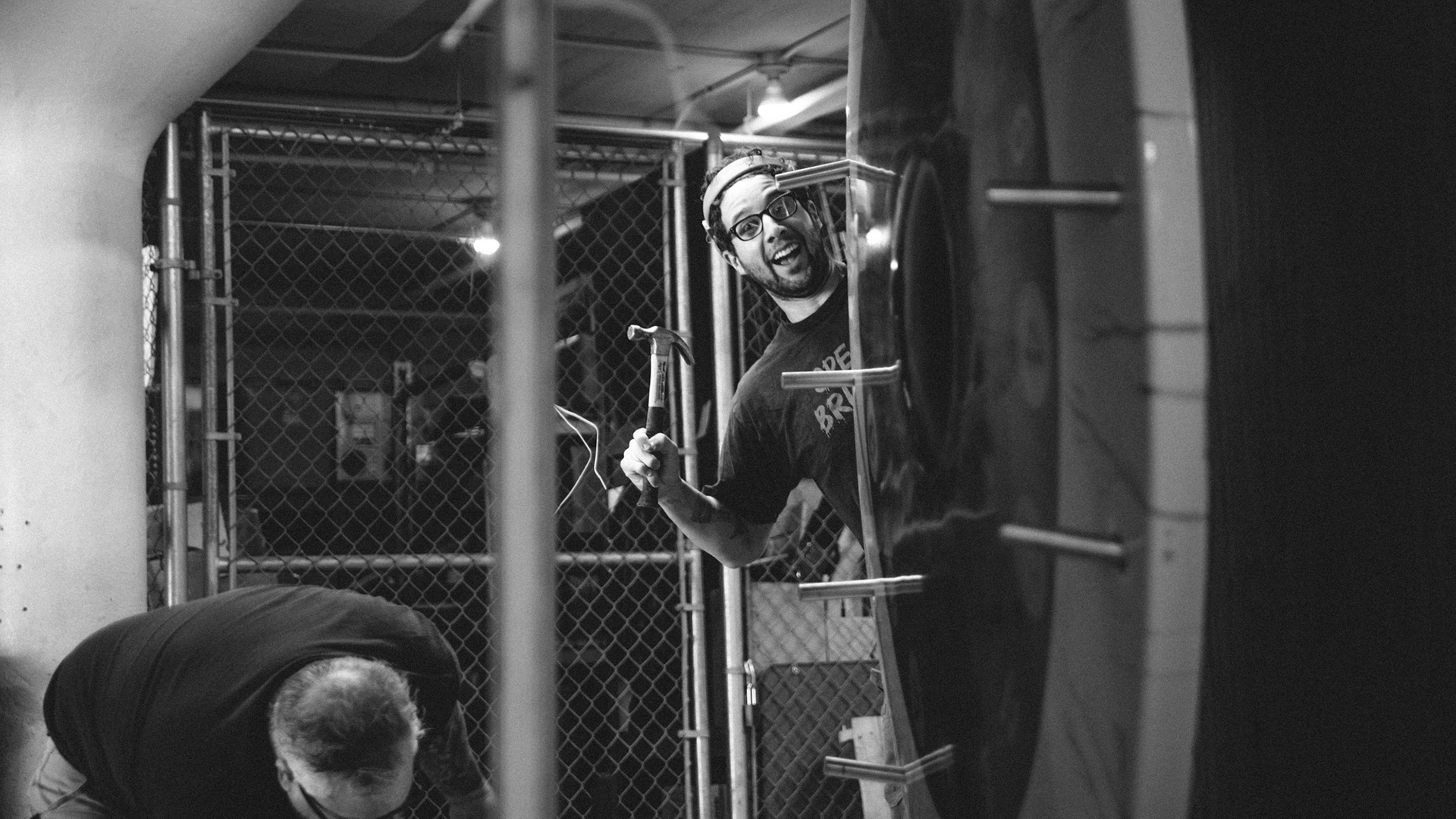 Guys from Scenic Services helping unbox our "Prize Eye", April 6th 2018
Studio A, April 5th 2018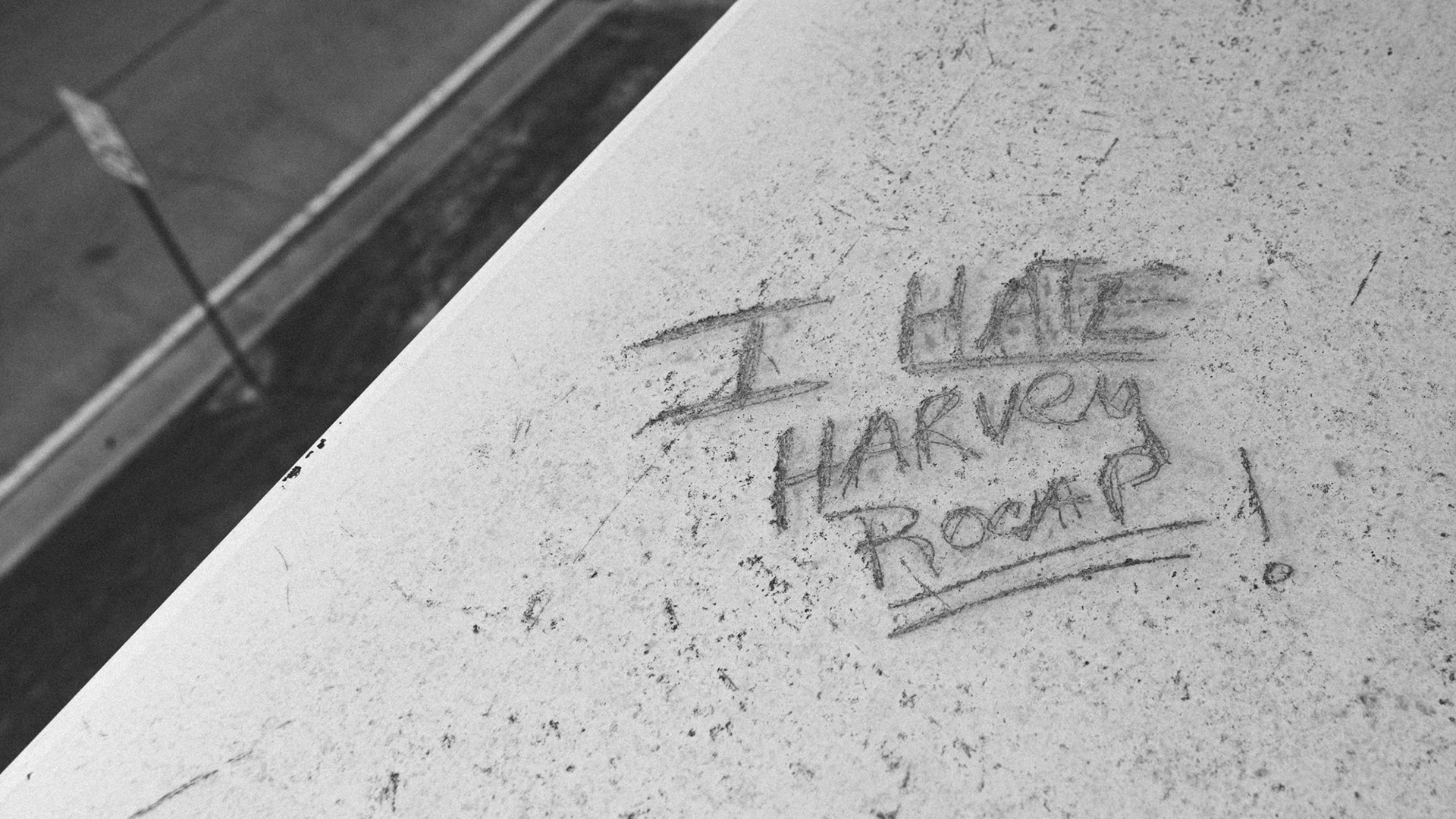 Graffiti on the roof, April 4th 2018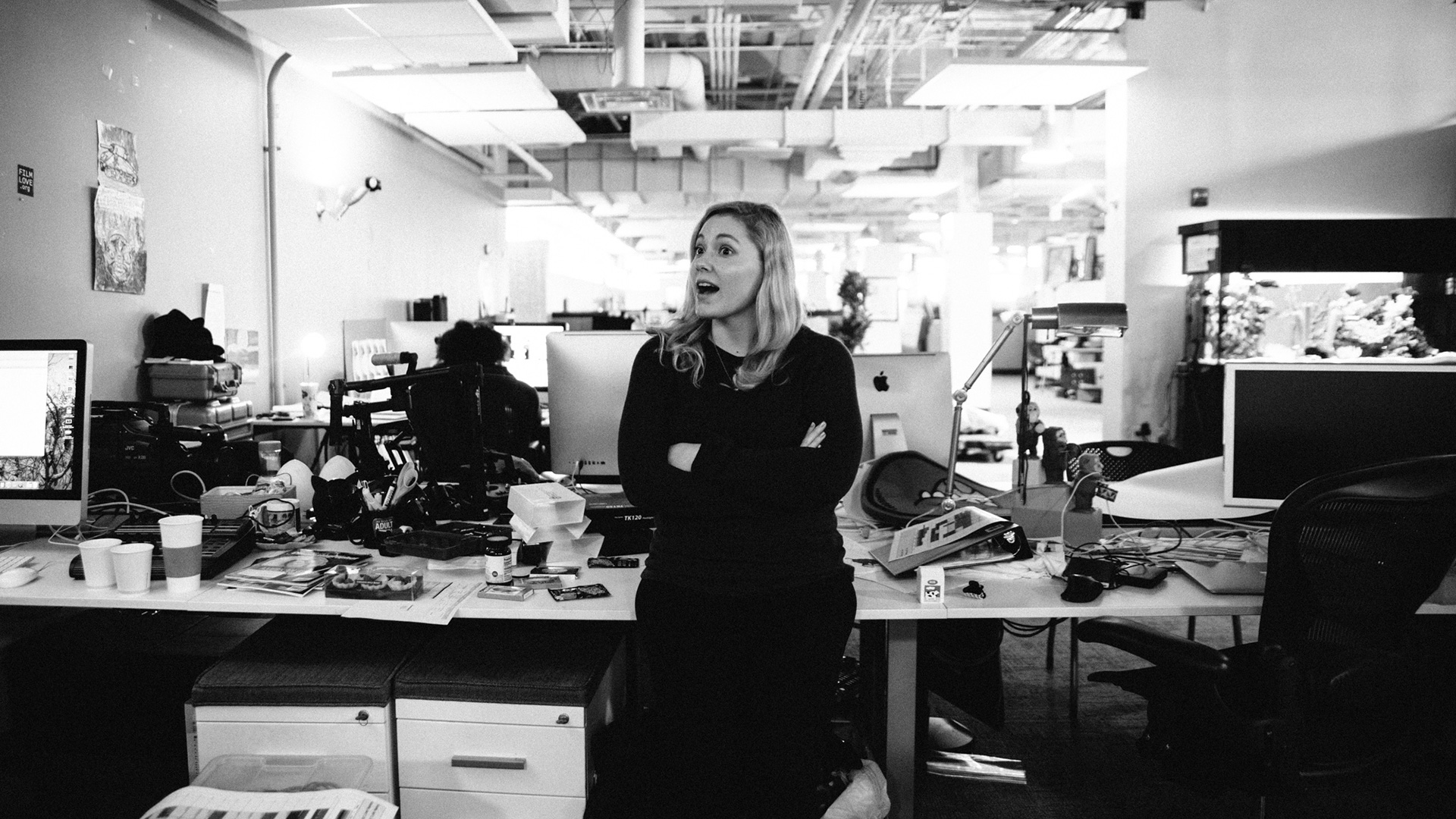 Anca, April 3rd 2018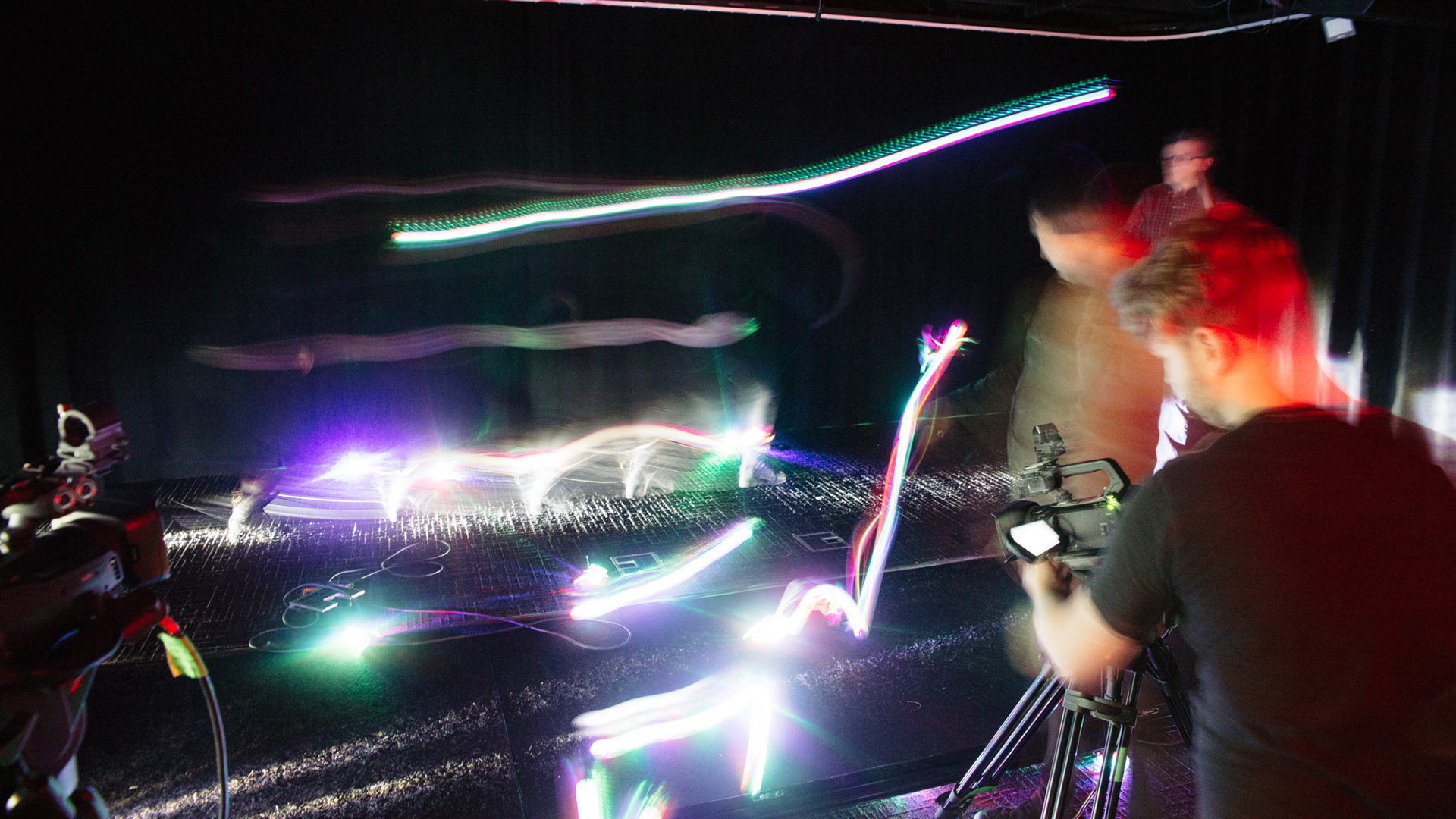 Disco drones, April 2nd 2018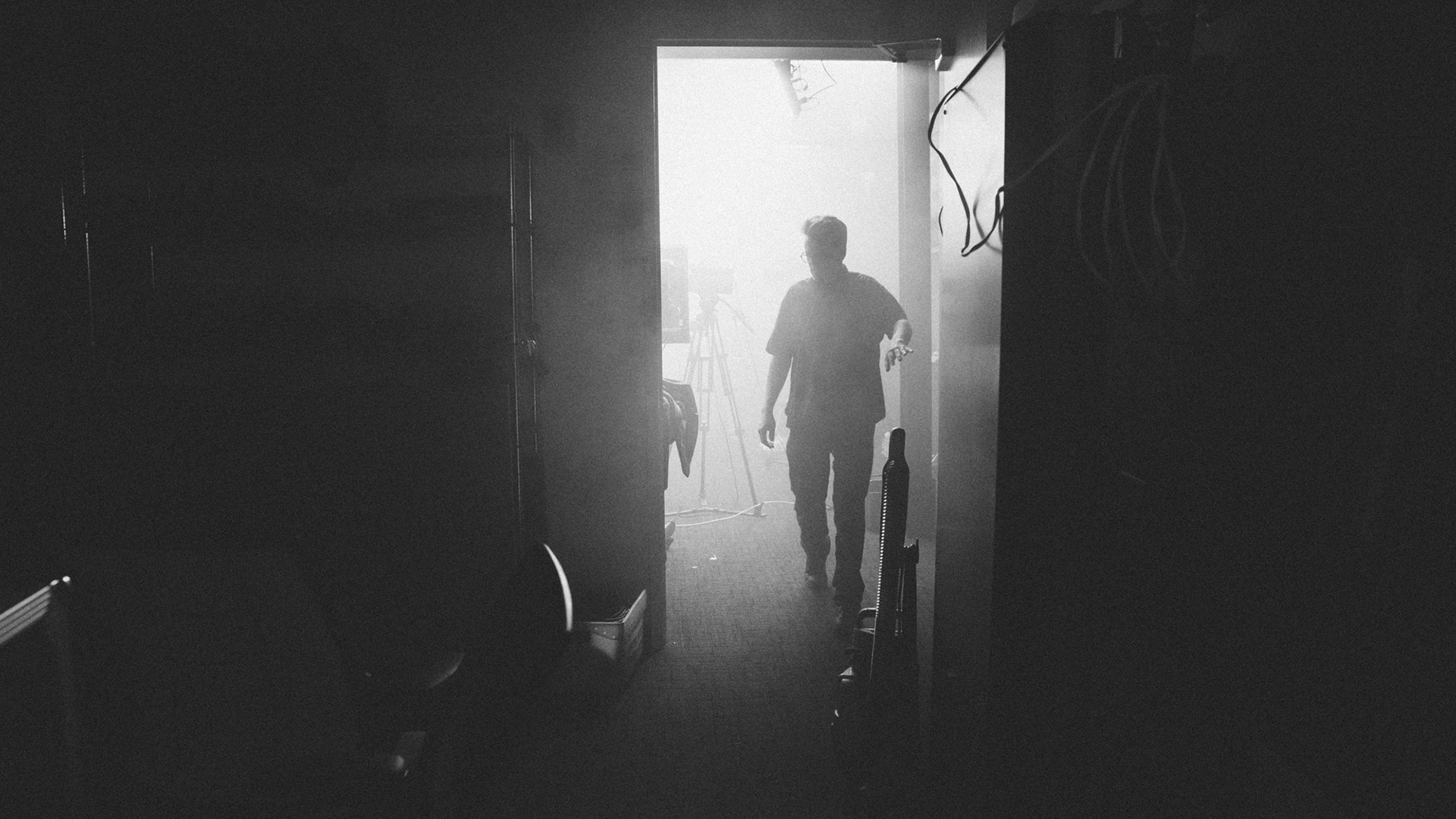 Breaking down set, March 30th 2018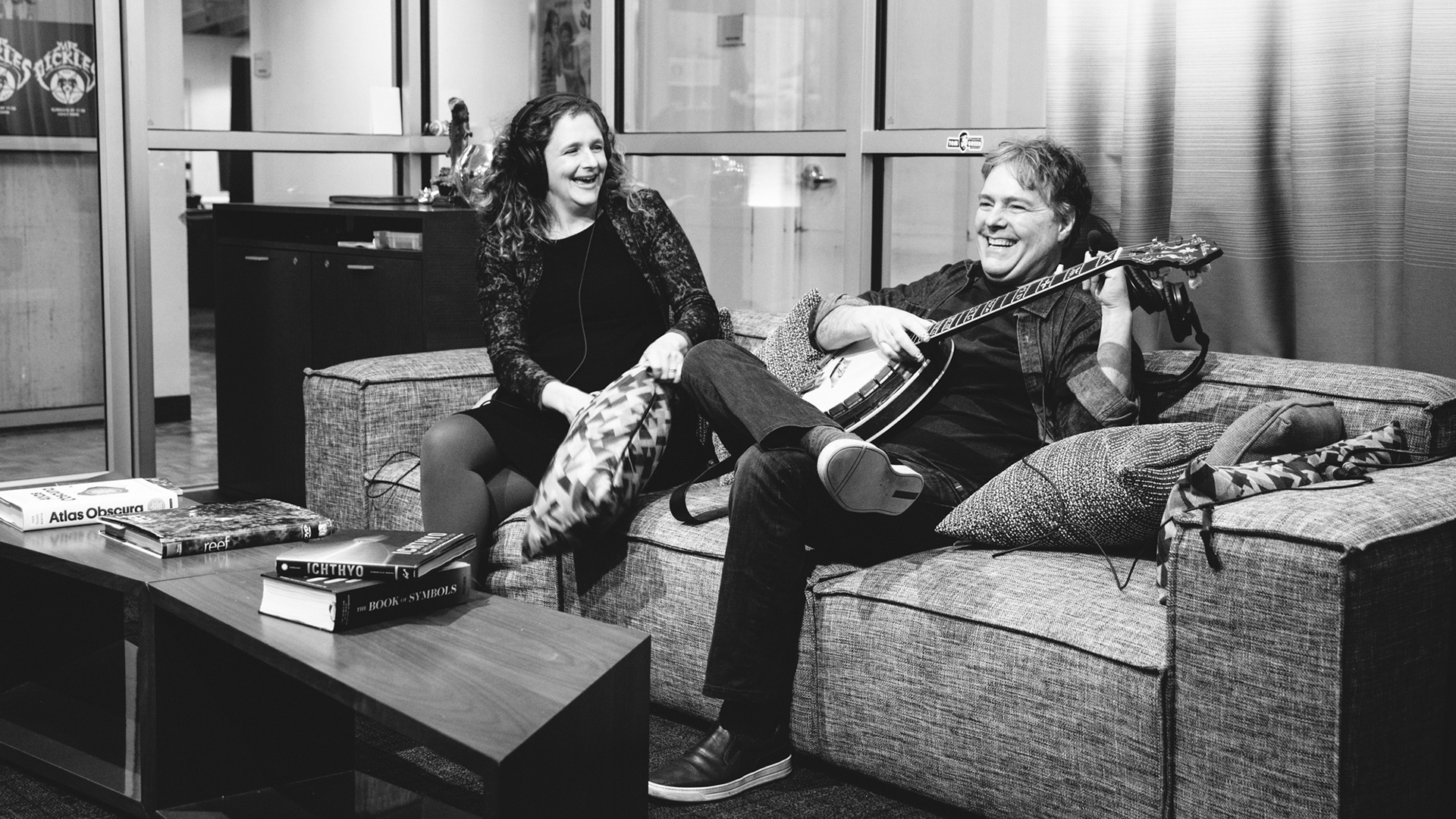 Béla Fleck and Abigail Washburn on Fishcenter Live, March 29th, 2018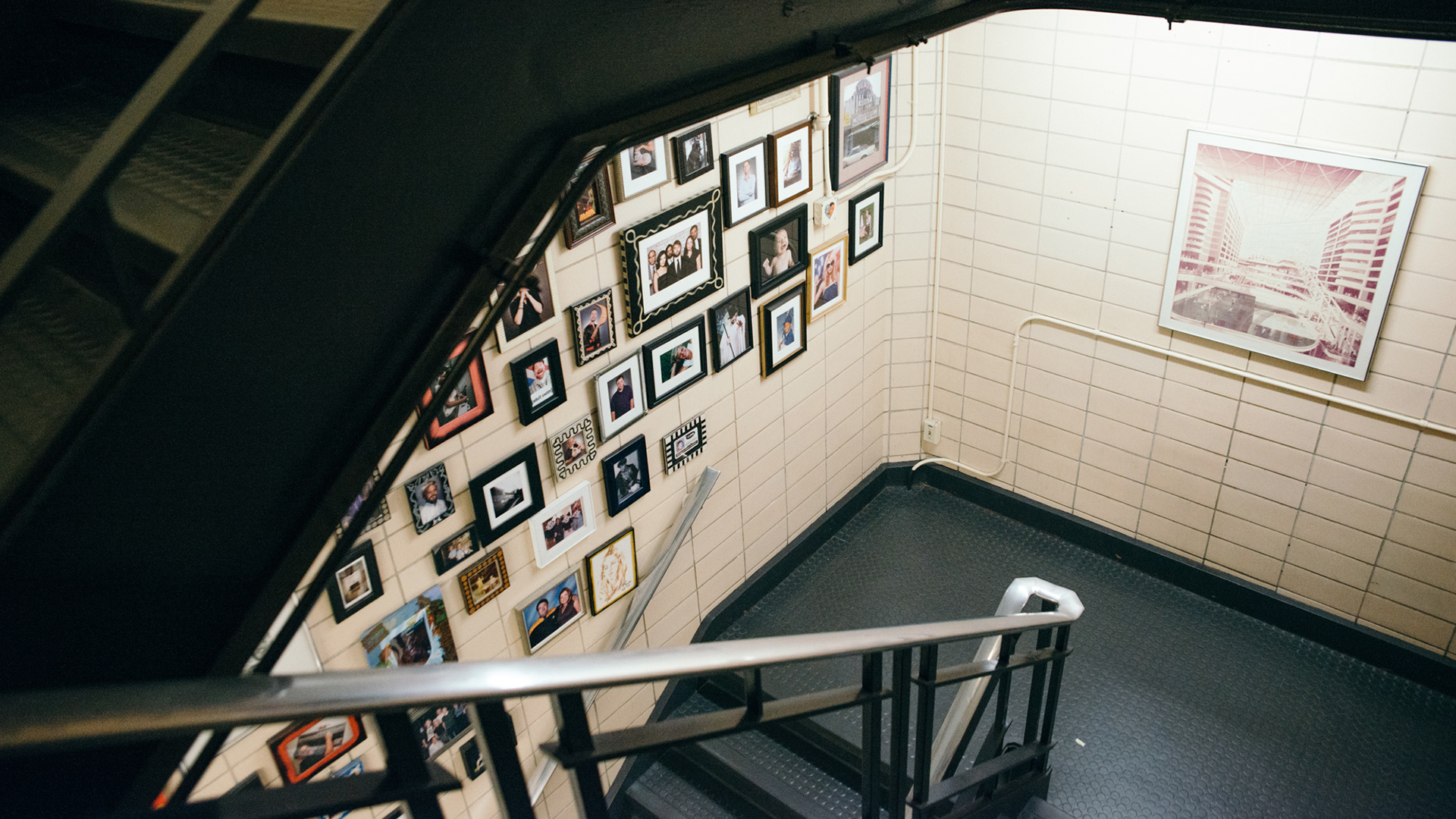 Office stairwell, March 28th, 2018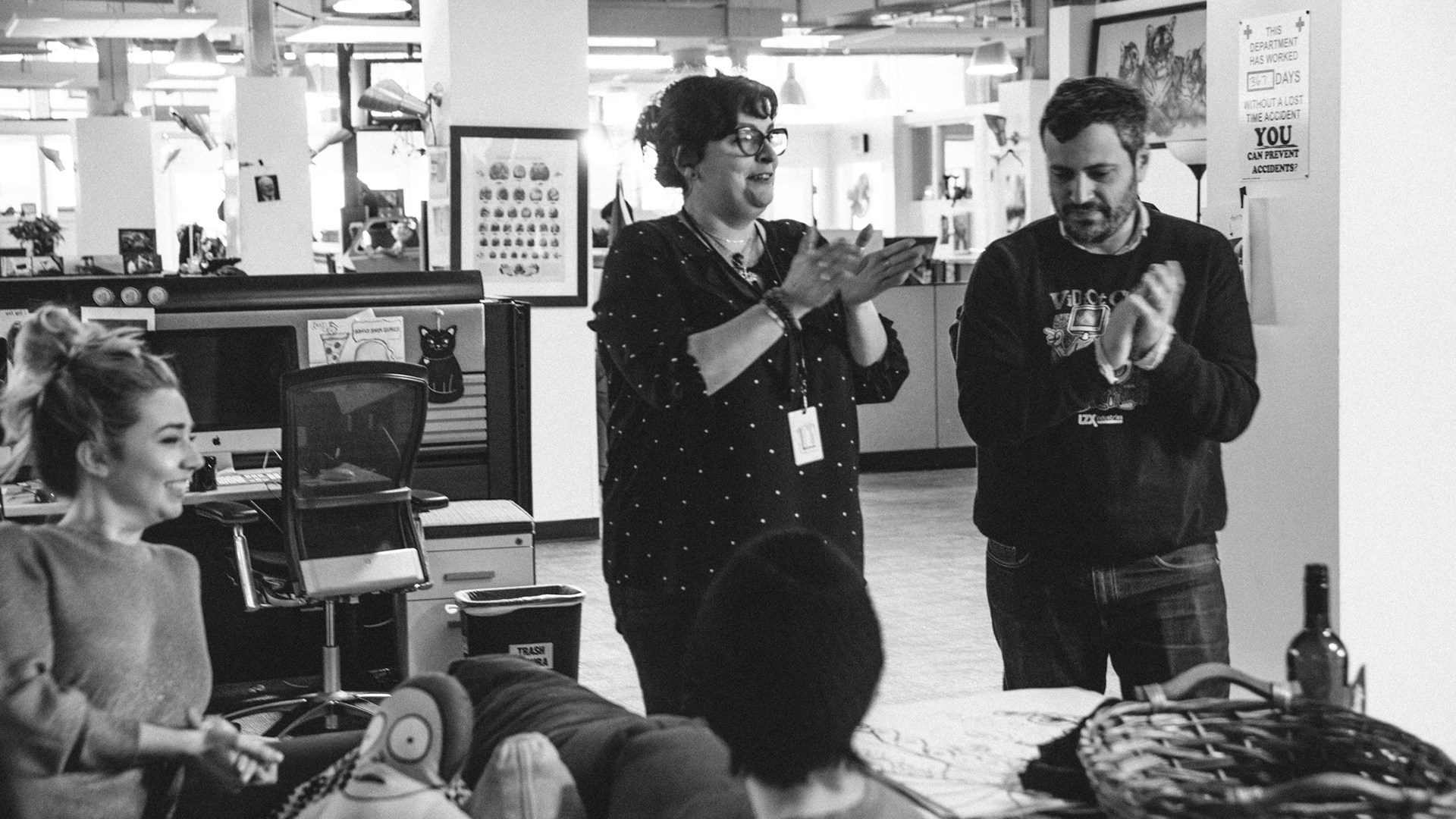 Celebrating Danya's birthday, March 27th, 2018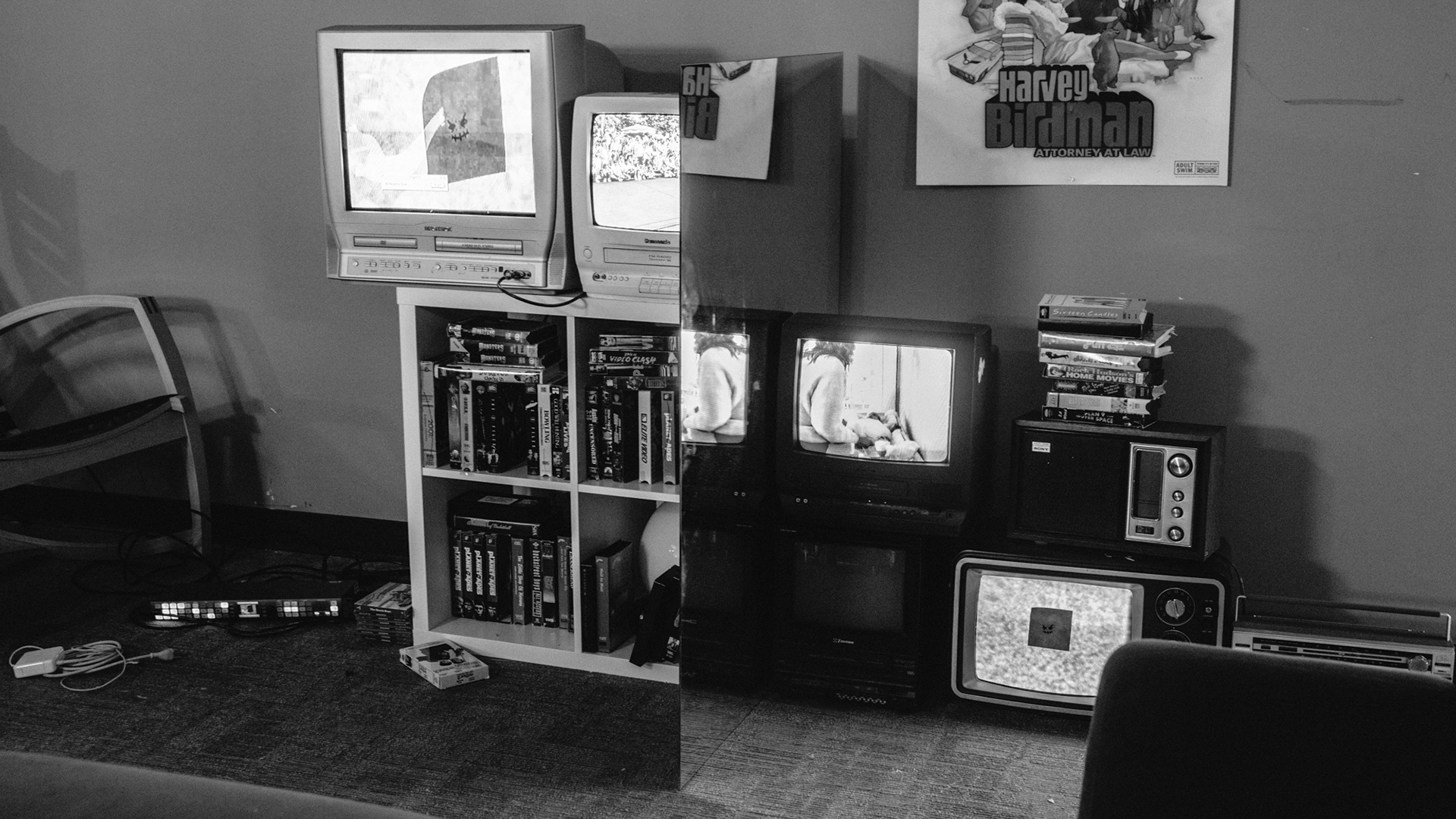 VHS, March 26th, 2018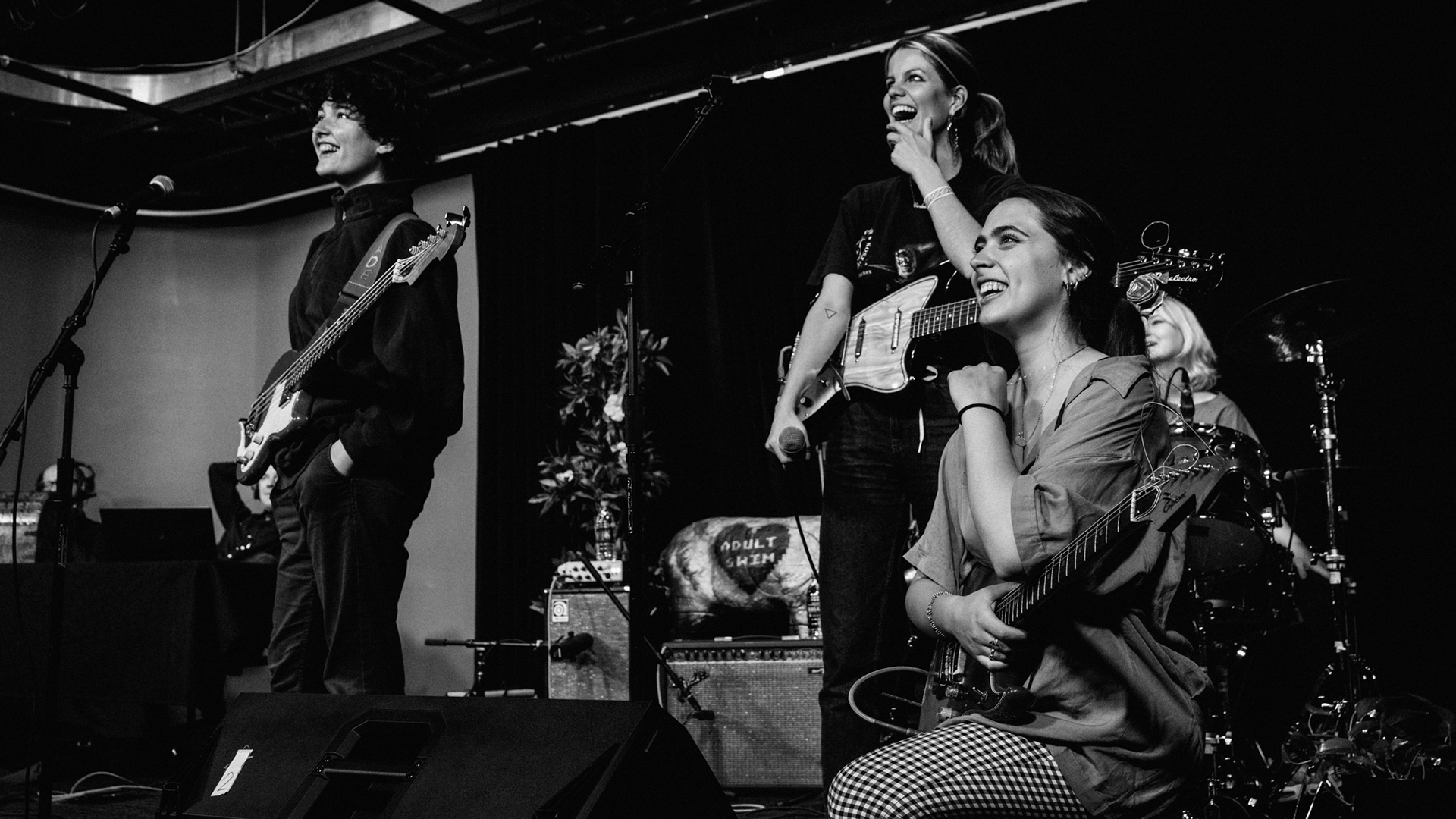 Hinds on Williams Street Swap Shop, March 23rd, 2018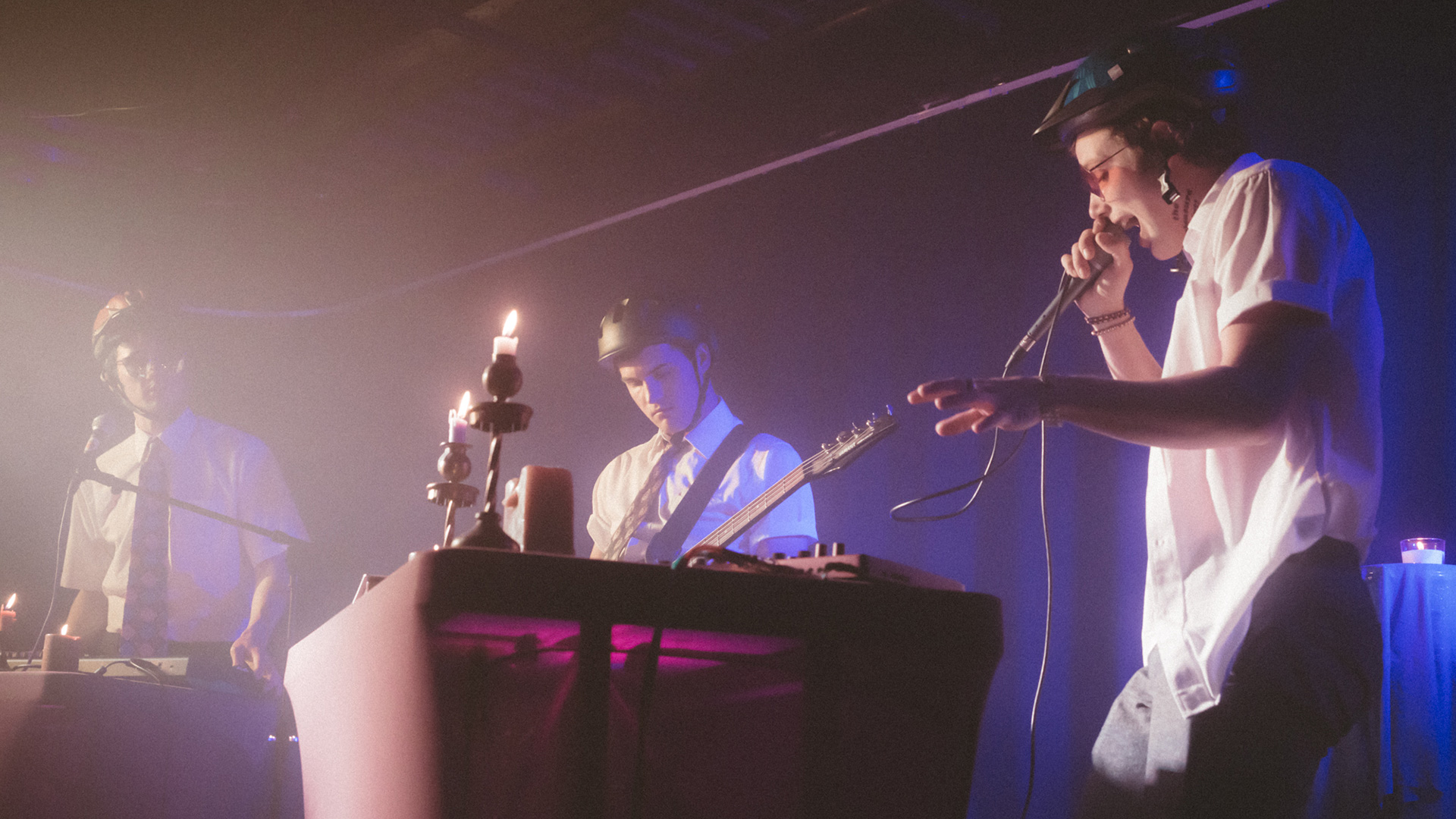 The Pleasure Point on Bloodfeast, March 22nd, 2018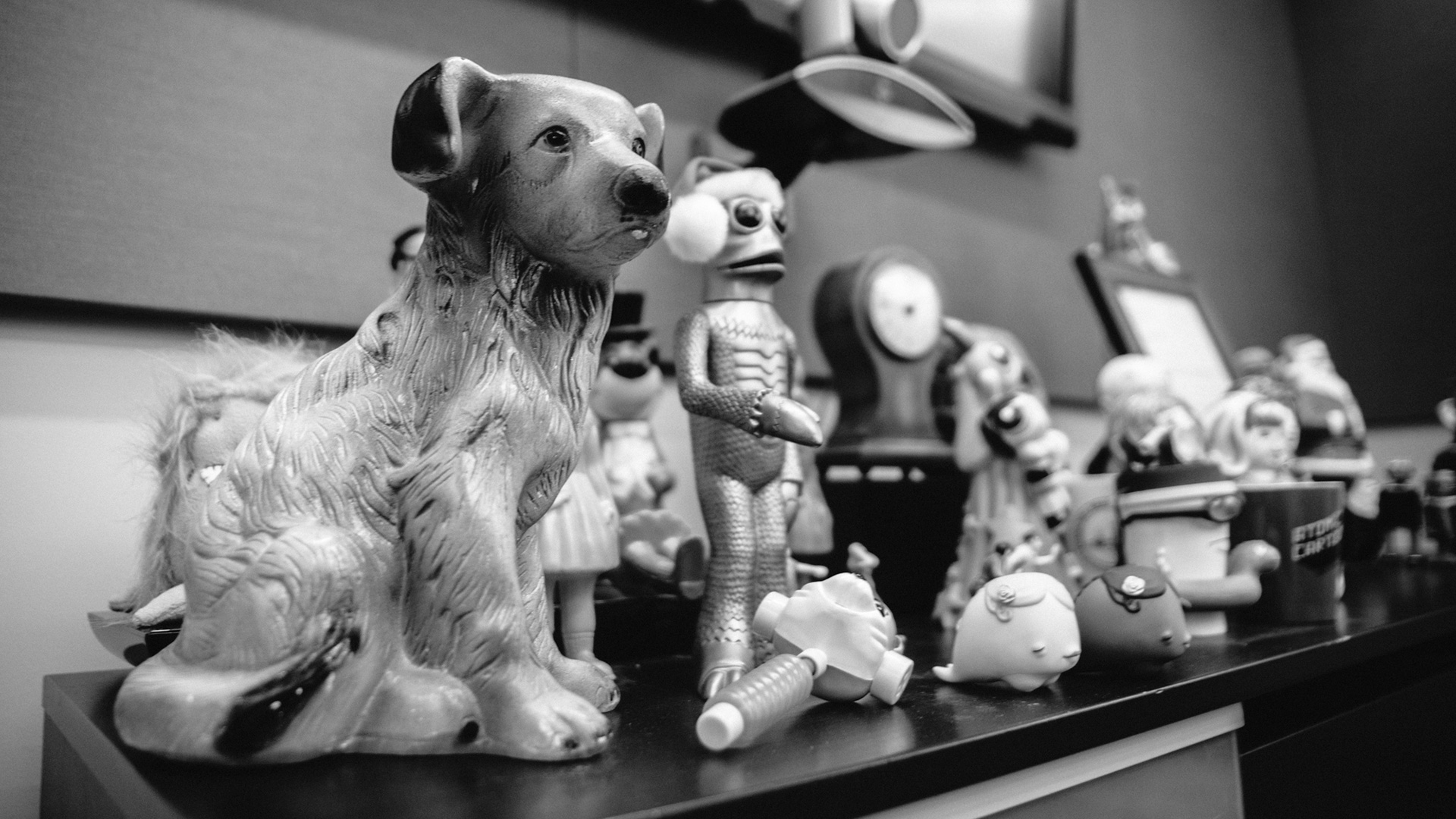 Writers Room, March 21st, 2018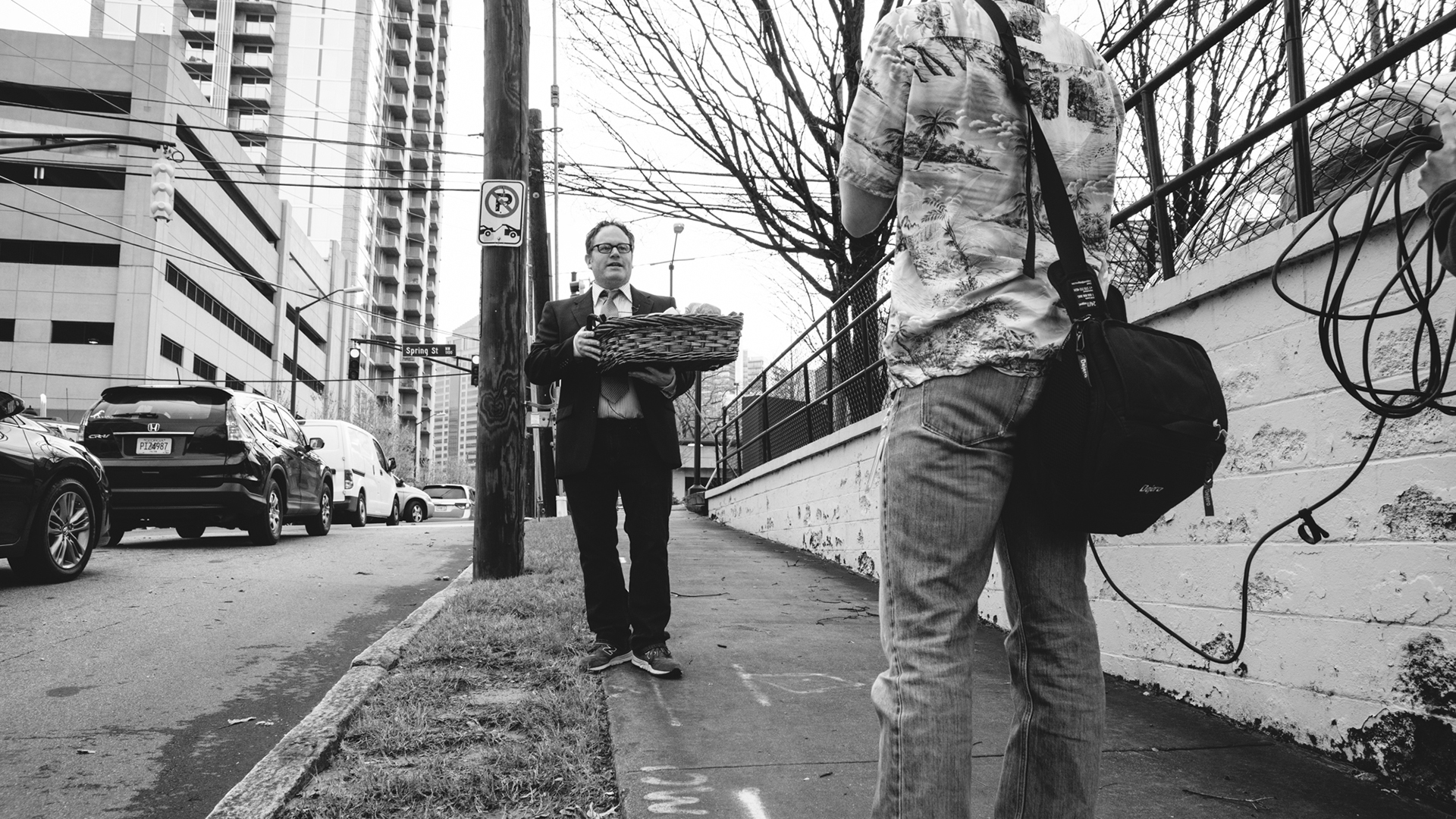 Nick giving out snacks and adult diapers to Atlanta drivers, March 20th, 2018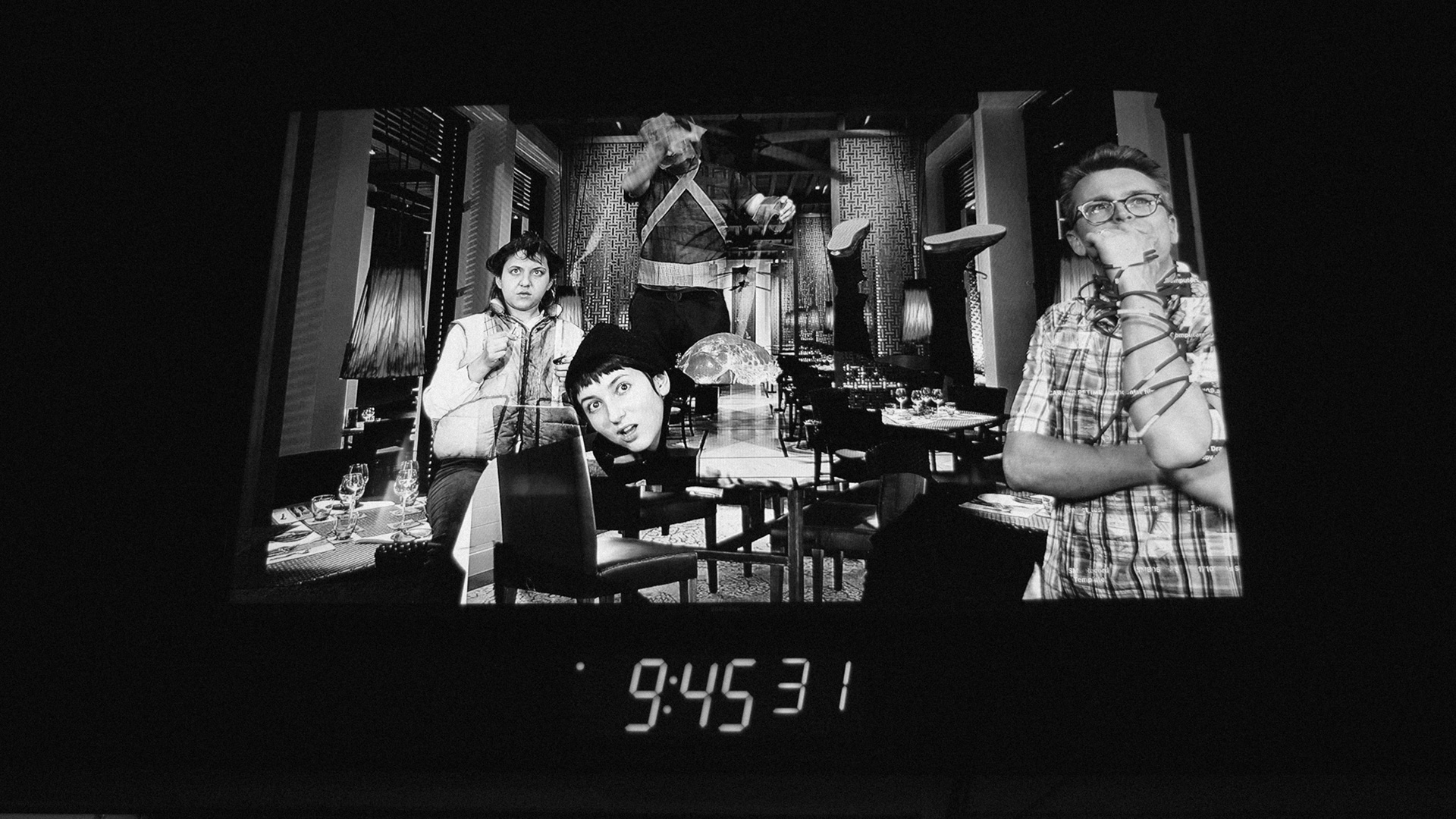 Floating ham on Lauren, March 19th, 2018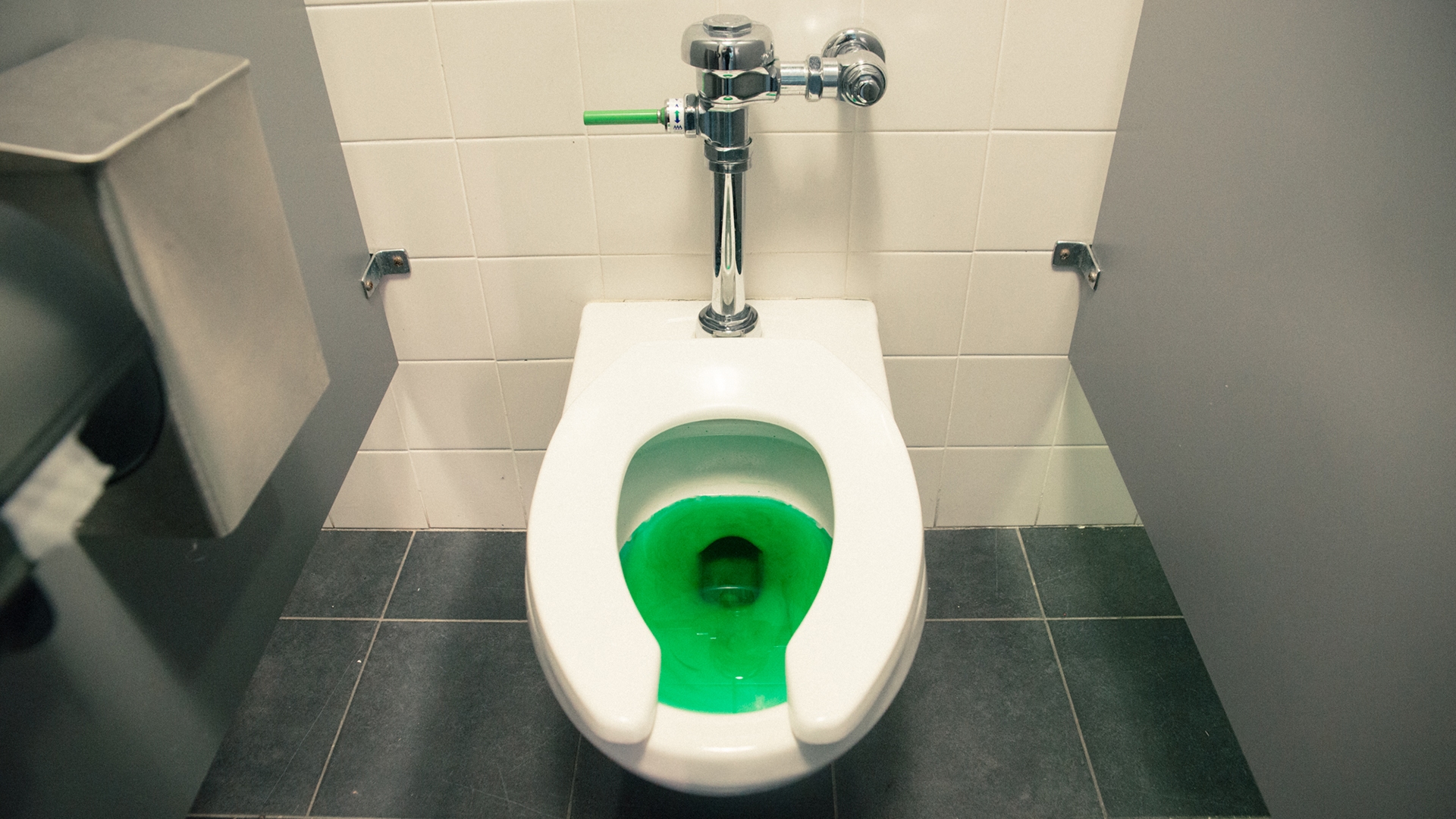 Celebrating early, March 16th, 2018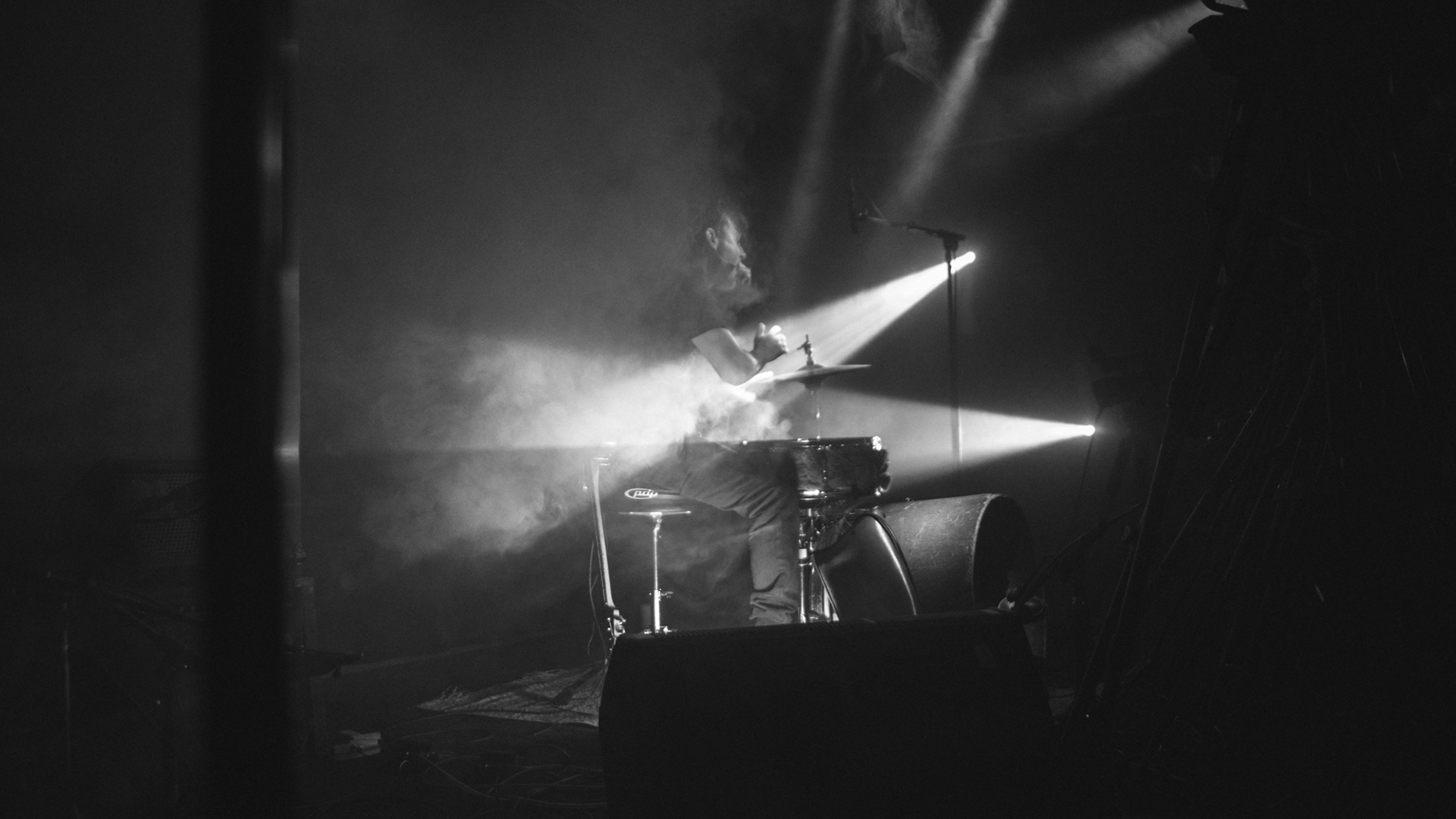 Gull on Bloodfeast, March 15th, 2018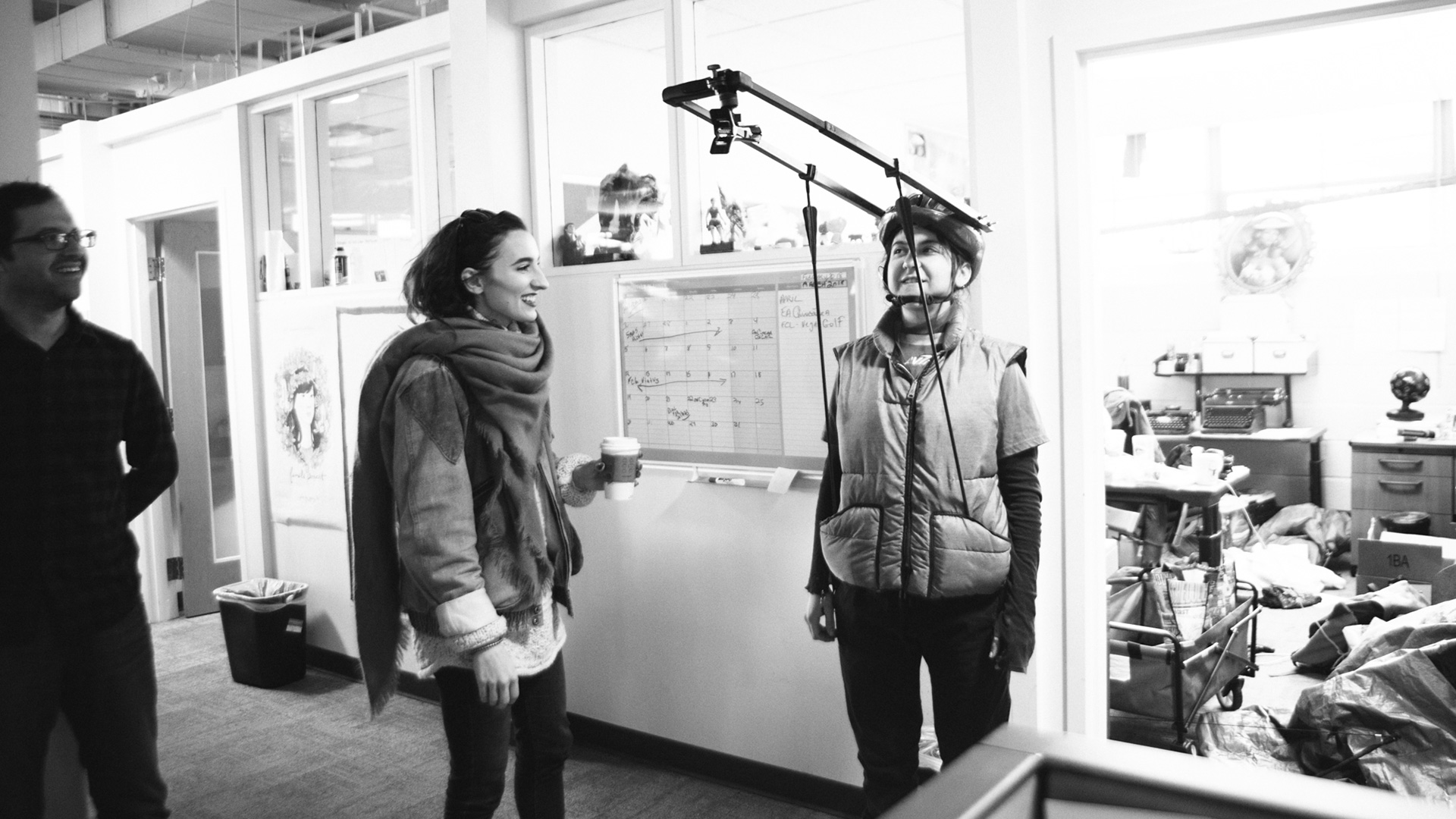 Rebecca's hands-free device, March 14th, 2018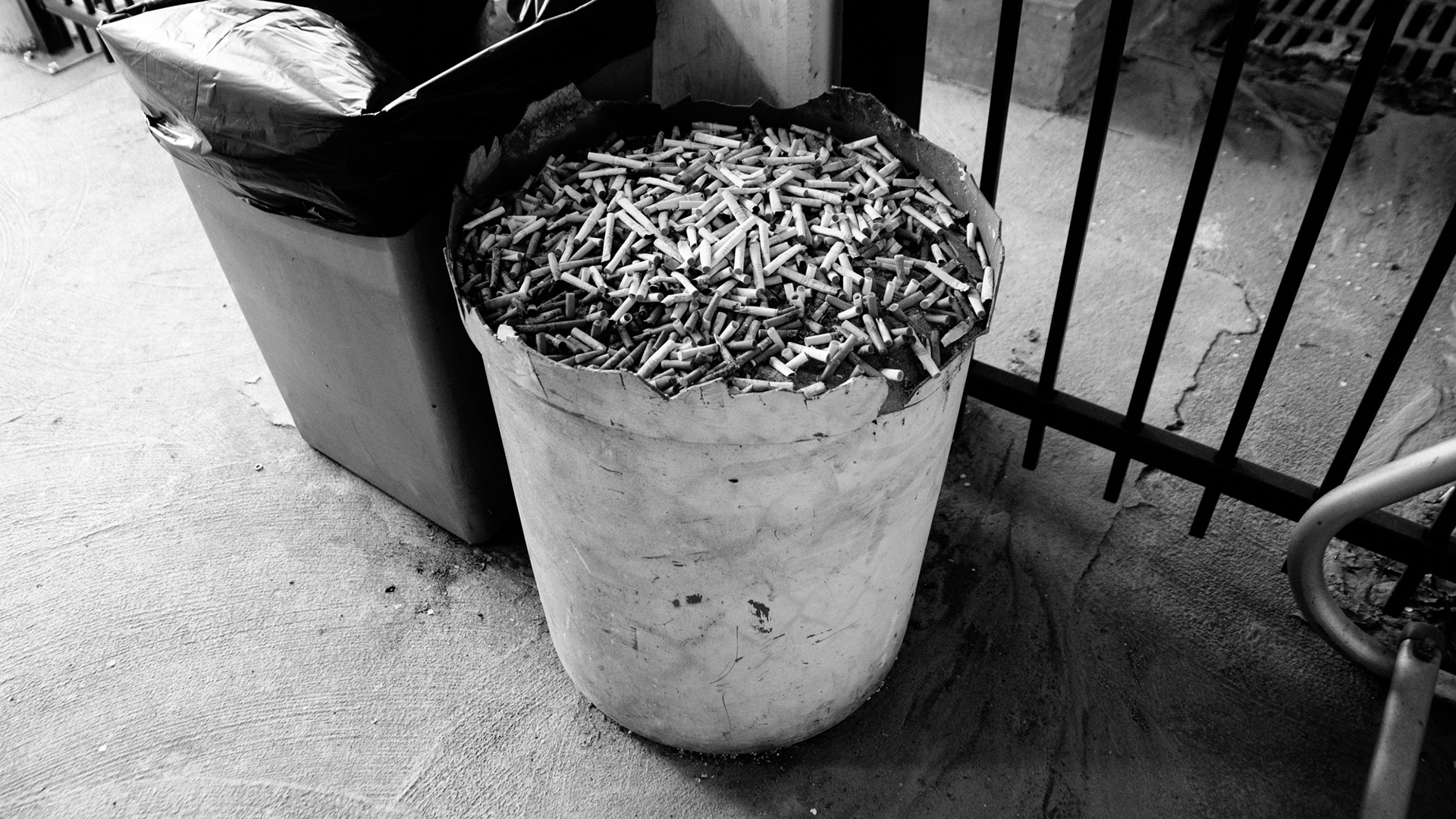 Butts, March 13th, 2018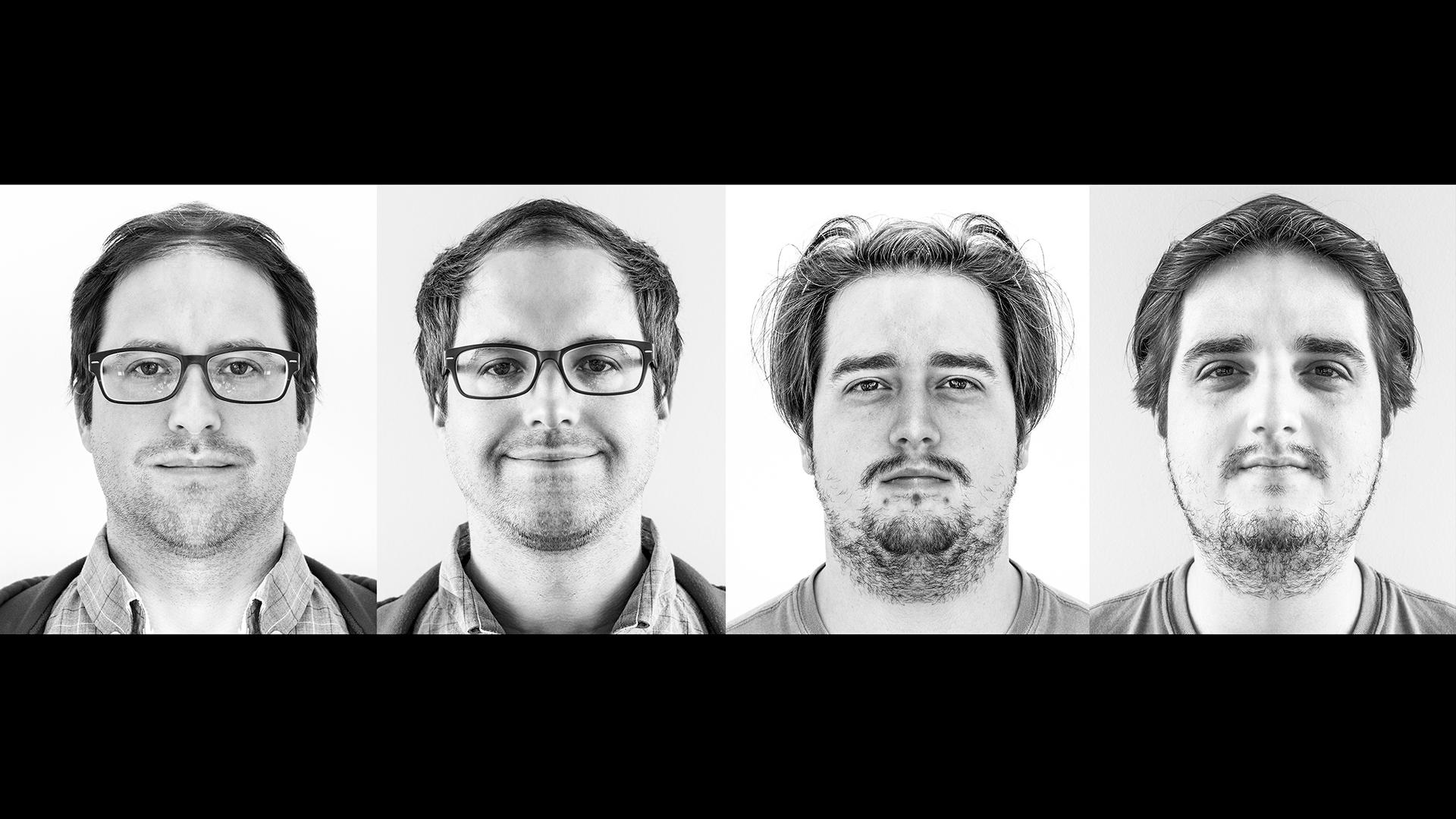 Mirrored faces of Max and Dave, March 12th, 2018
Lucy Dacus and Tom Green on Fishcenter Live March 9th, 2018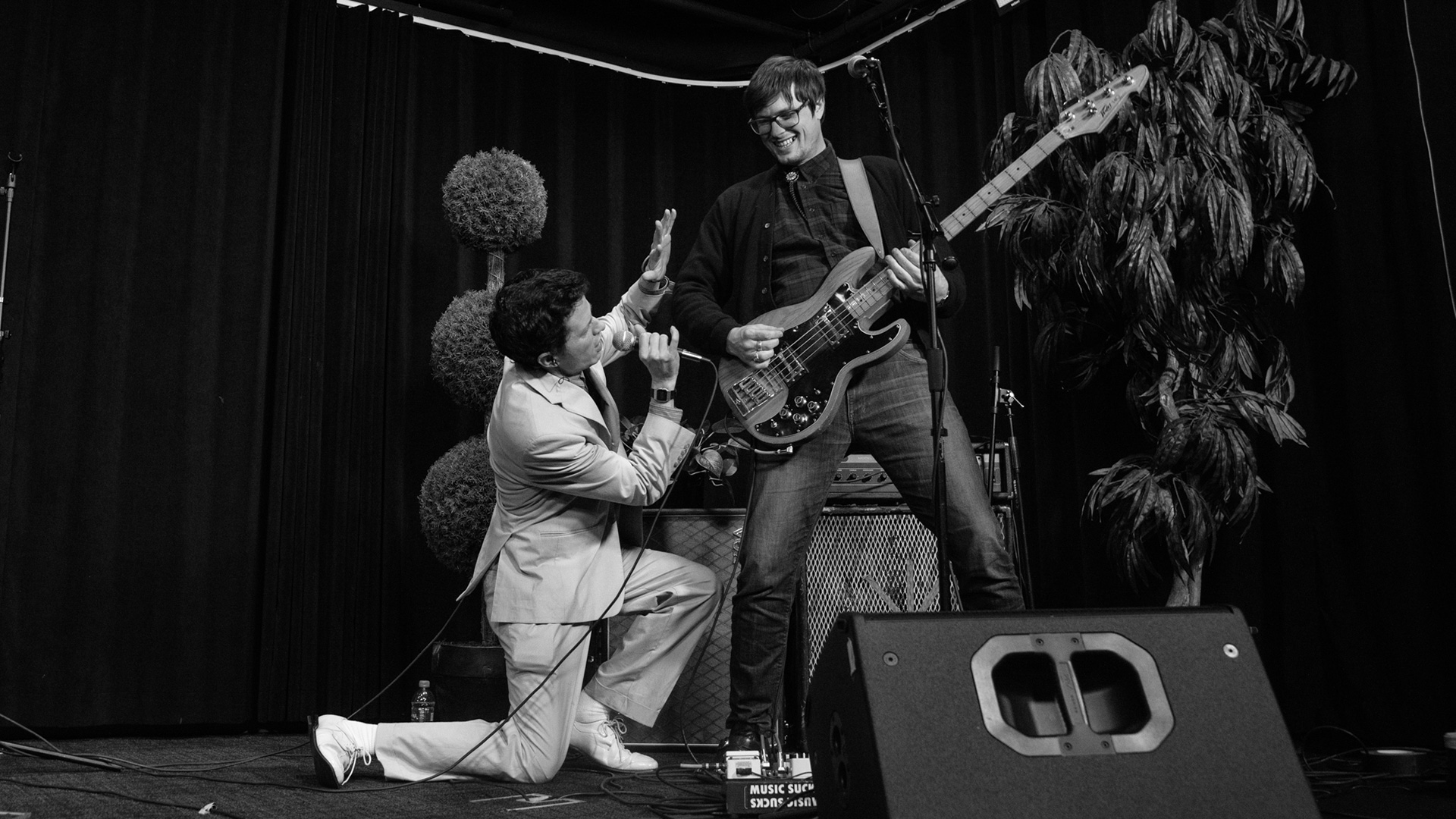 Ed Schrader's Music Beat on Williams Street Swap Shop, March 8th, 2018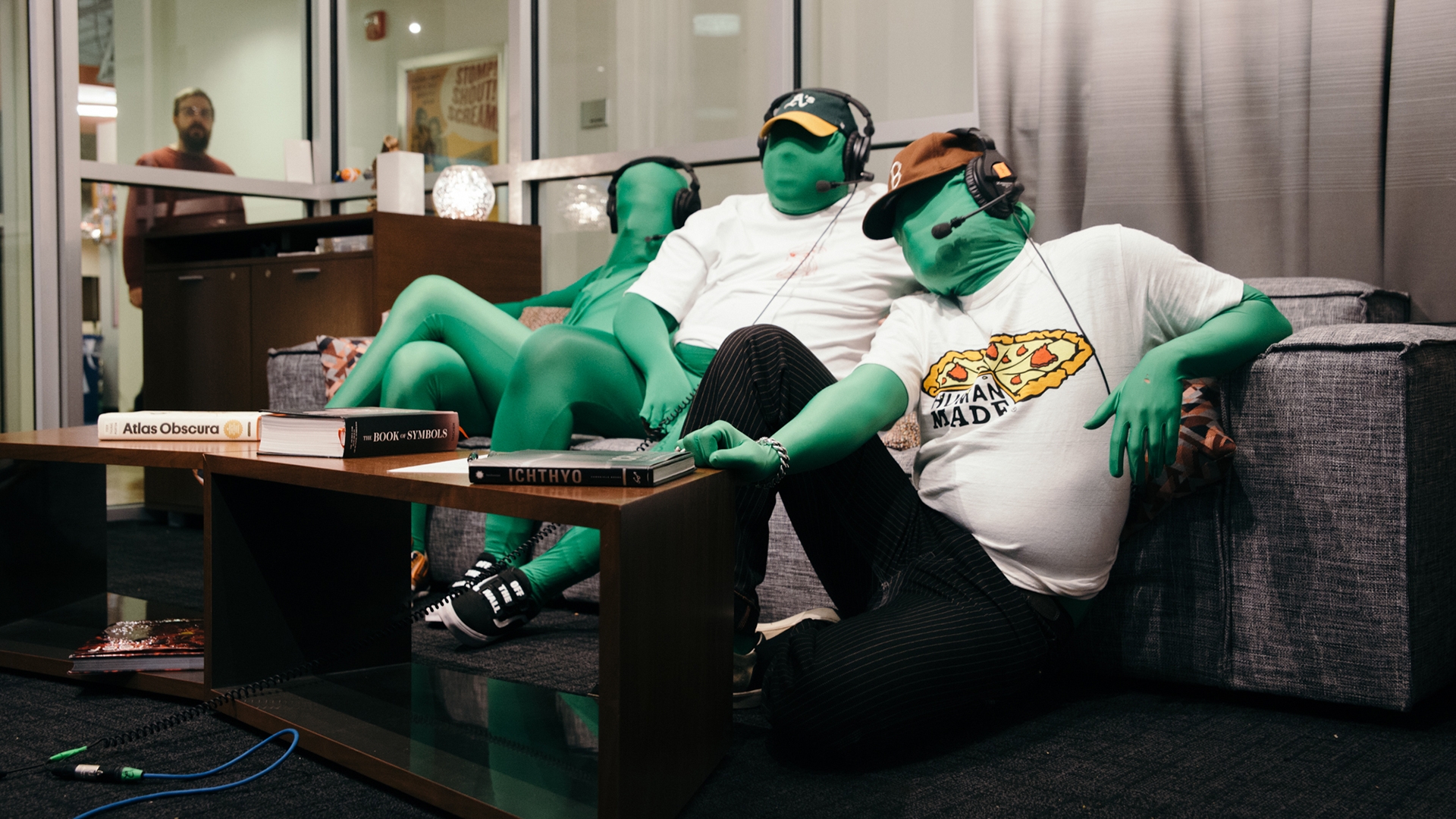 Injury Reserve on Fishcenter Live, March 7th, 2018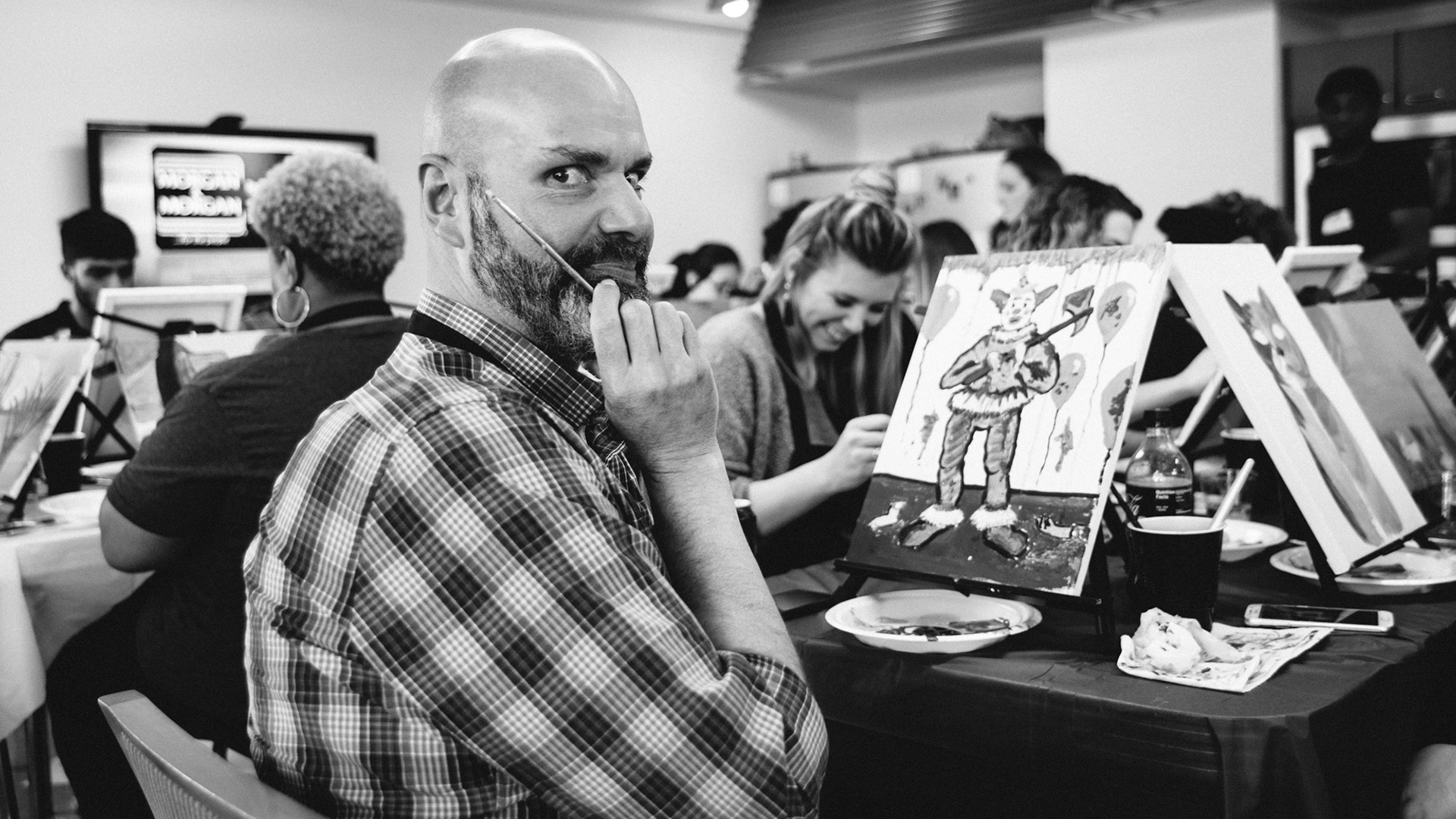 John with his paint-and-sip masterpiece, March 6th, 2018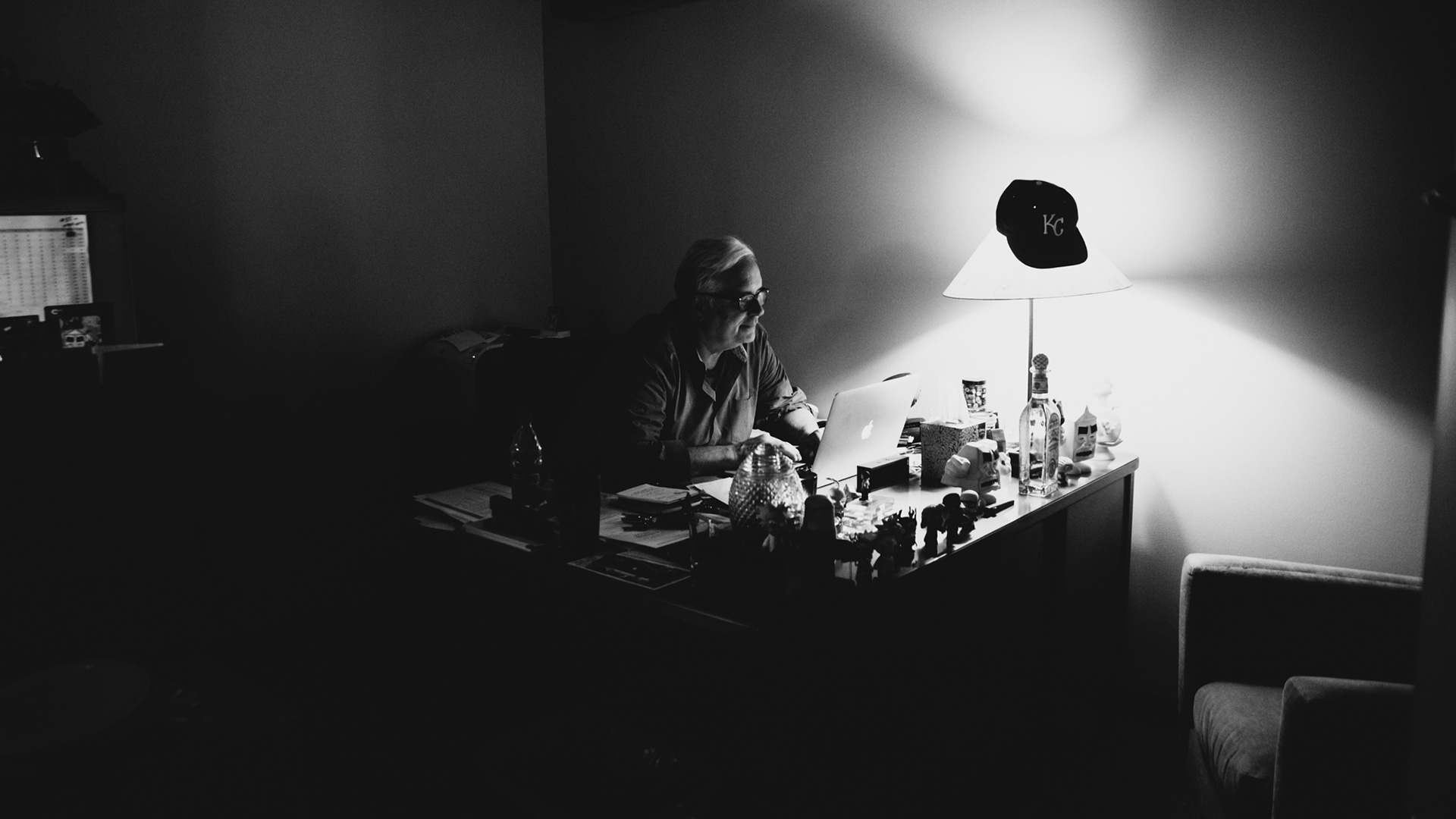 Keith Crofford at his desk, March 5th, 2018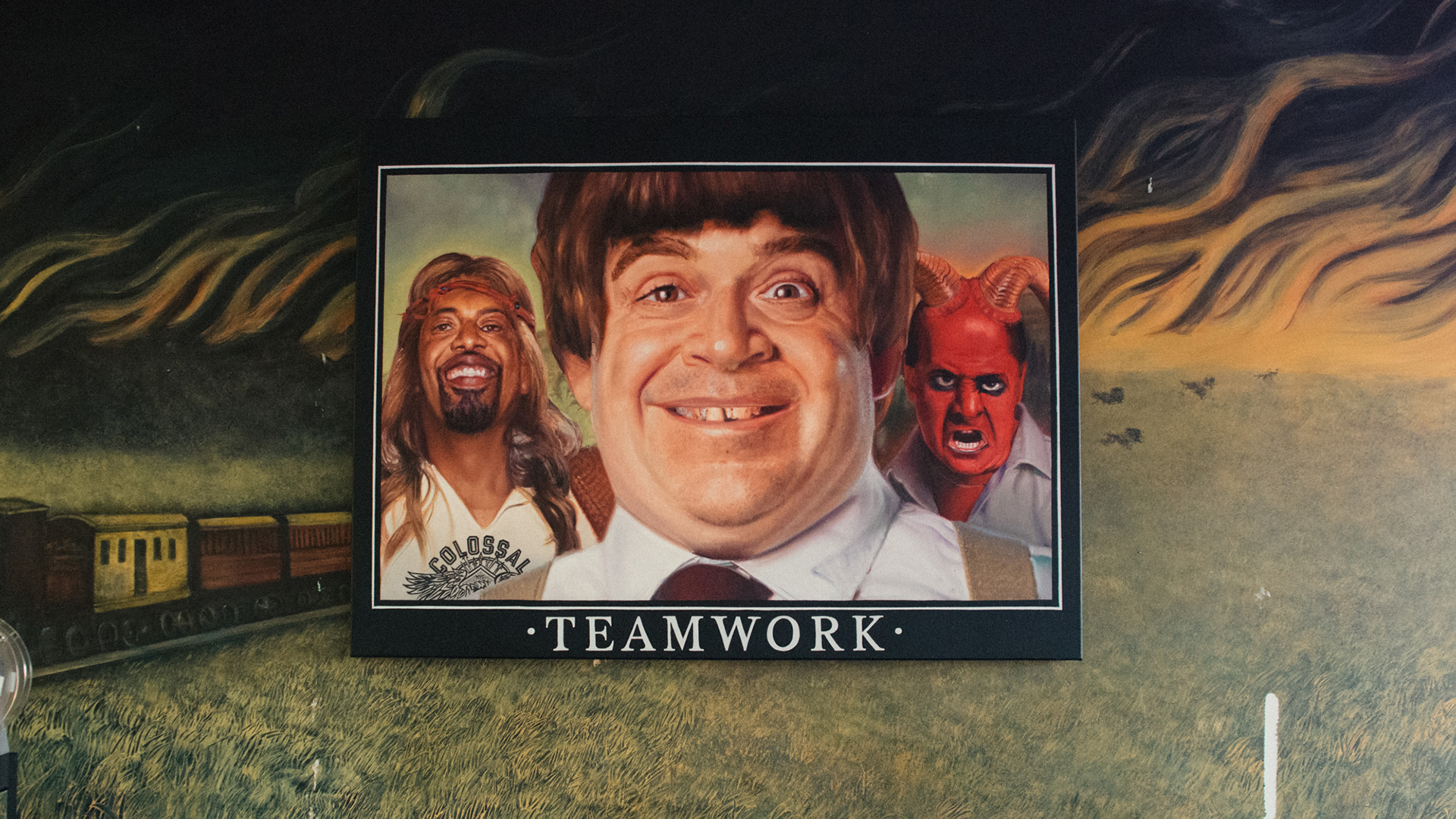 Teamwork, March 2nd, 2018
2017 MOODBOARD, March 1st, 2018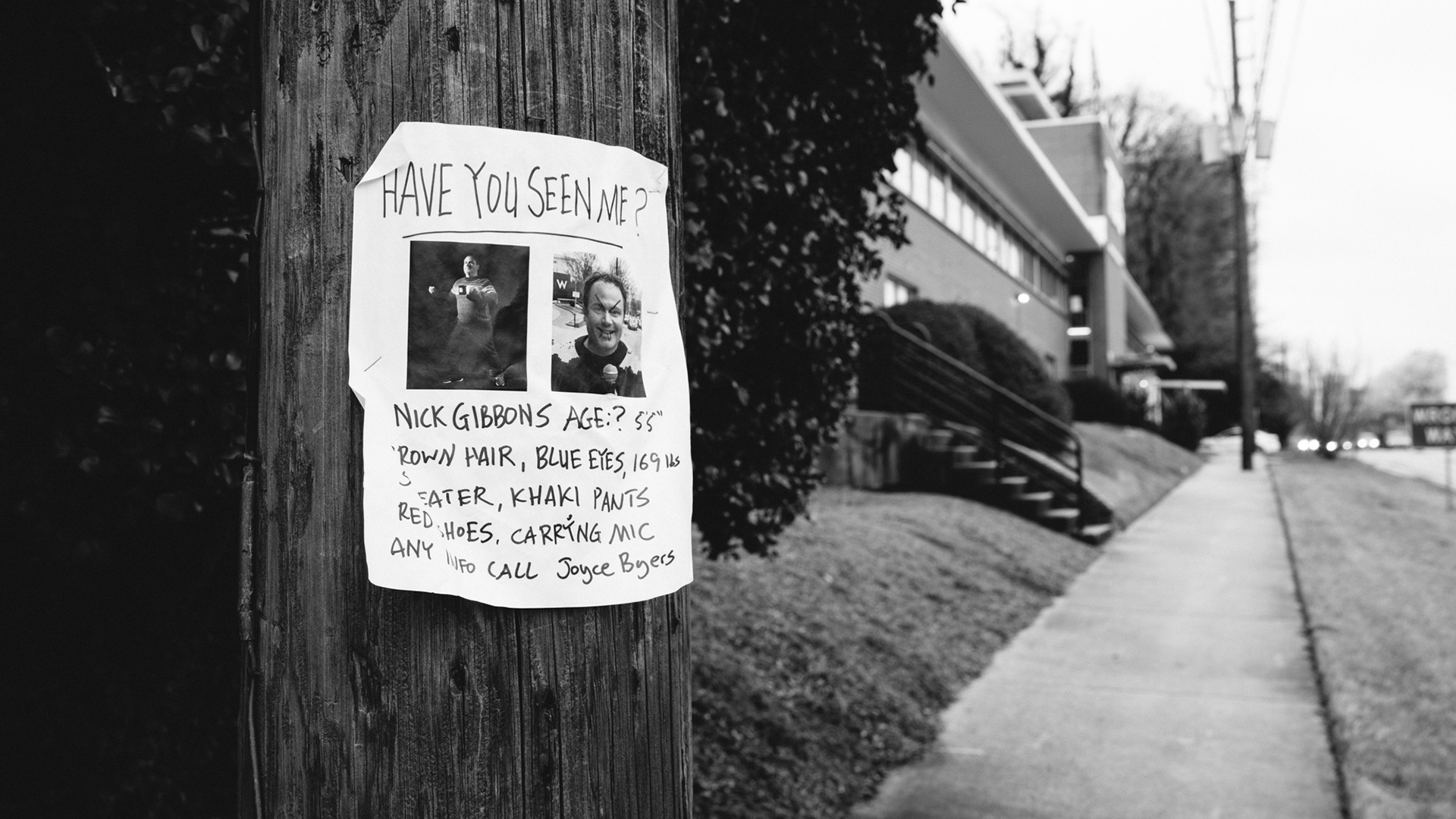 Have You Seen Me?, February 28th, 2018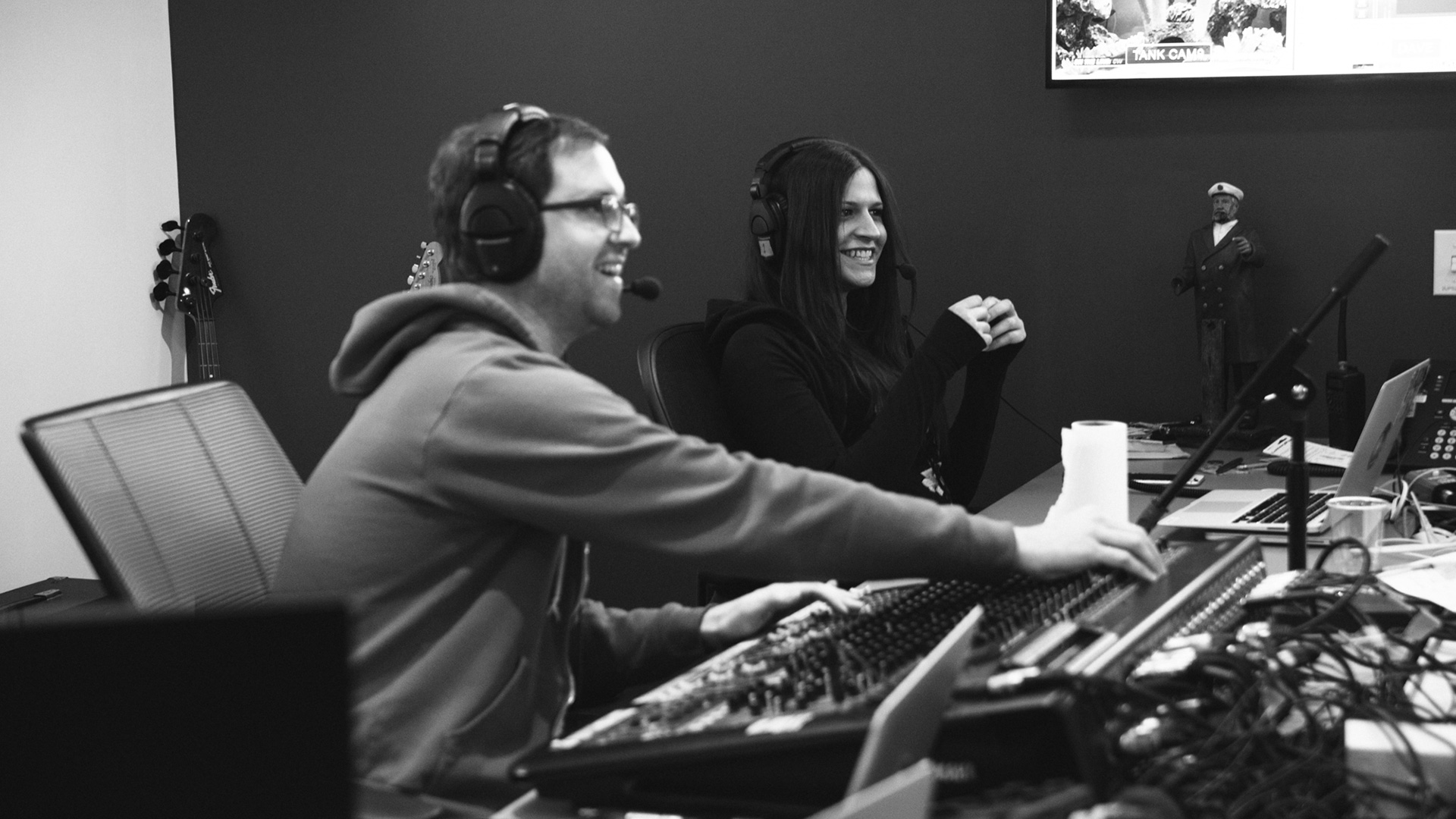 Michelle Firestone hosting Fishcenter Live, February 27th, 2018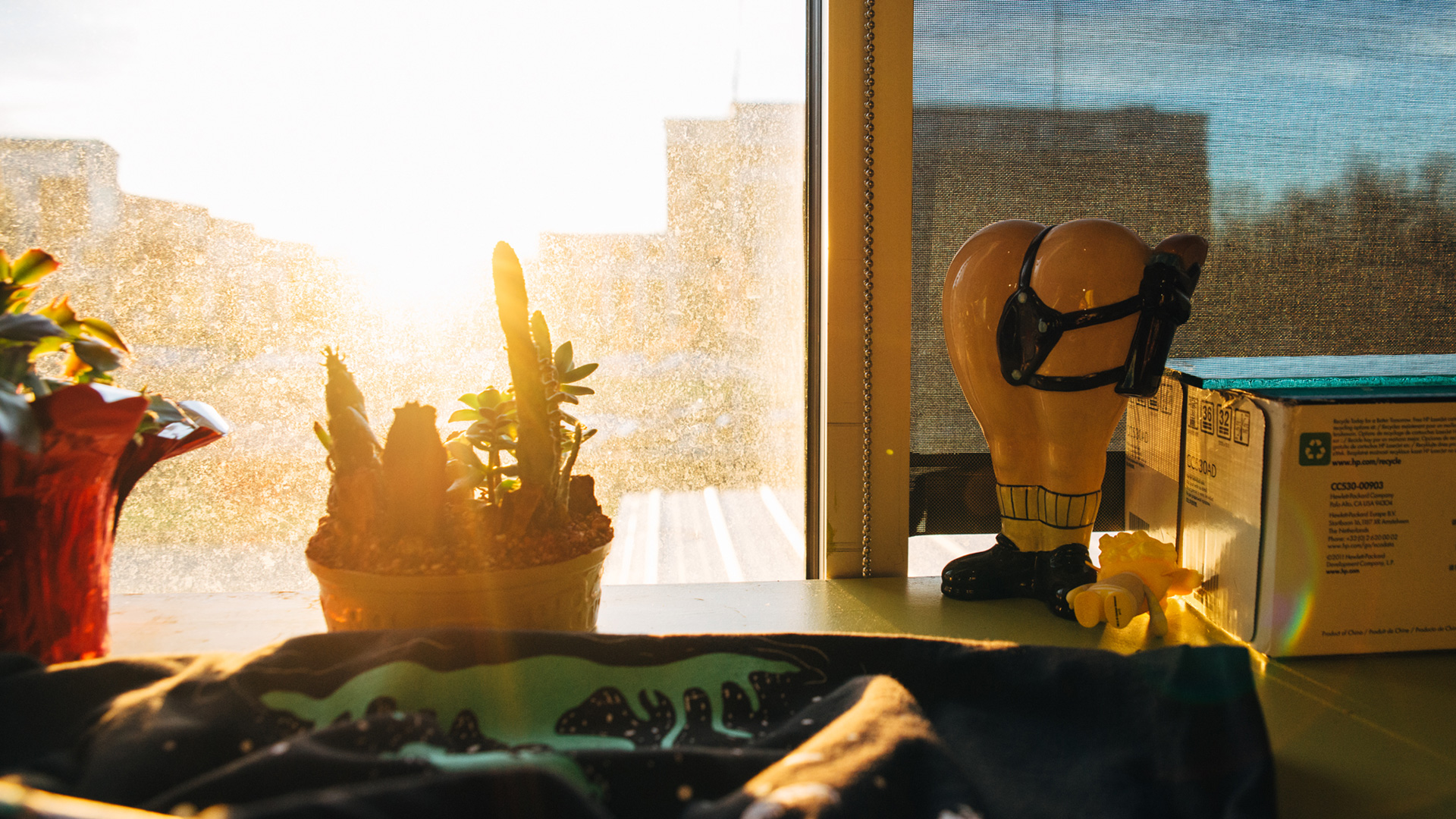 Assy Sunset, February 26th, 2018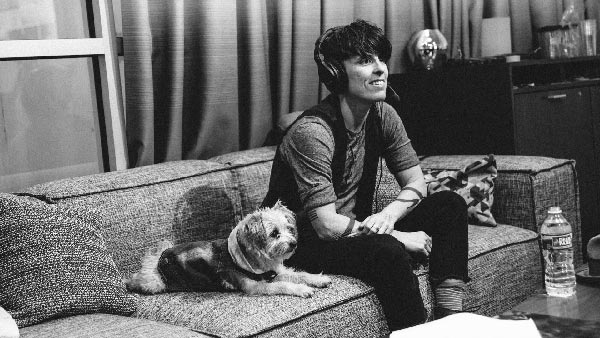 Andrea Gibson and Squash on FishcenterLive, February 23rd, 2018.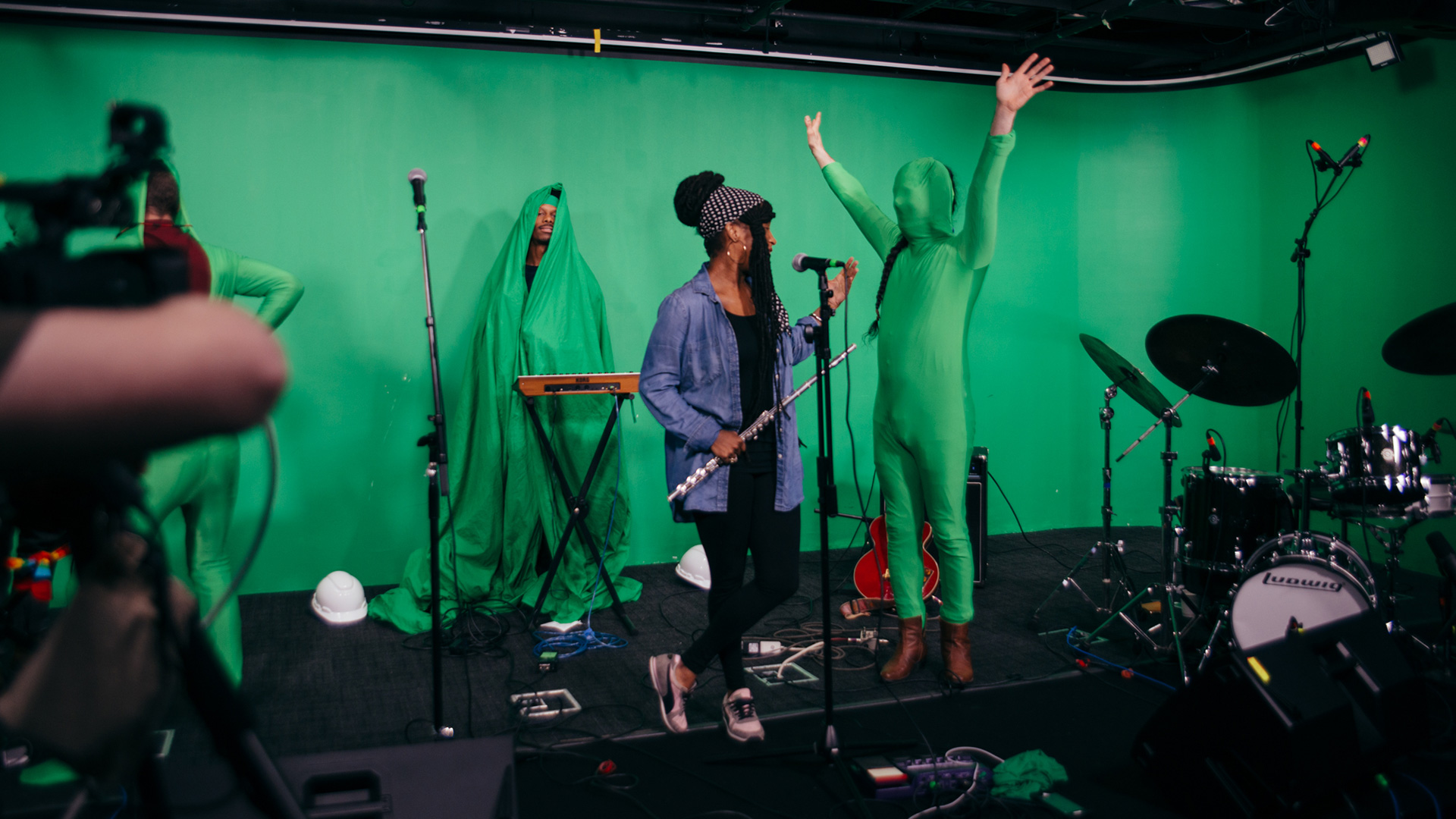 'Visitors' performing on Bloodfeast, February 22th, 2018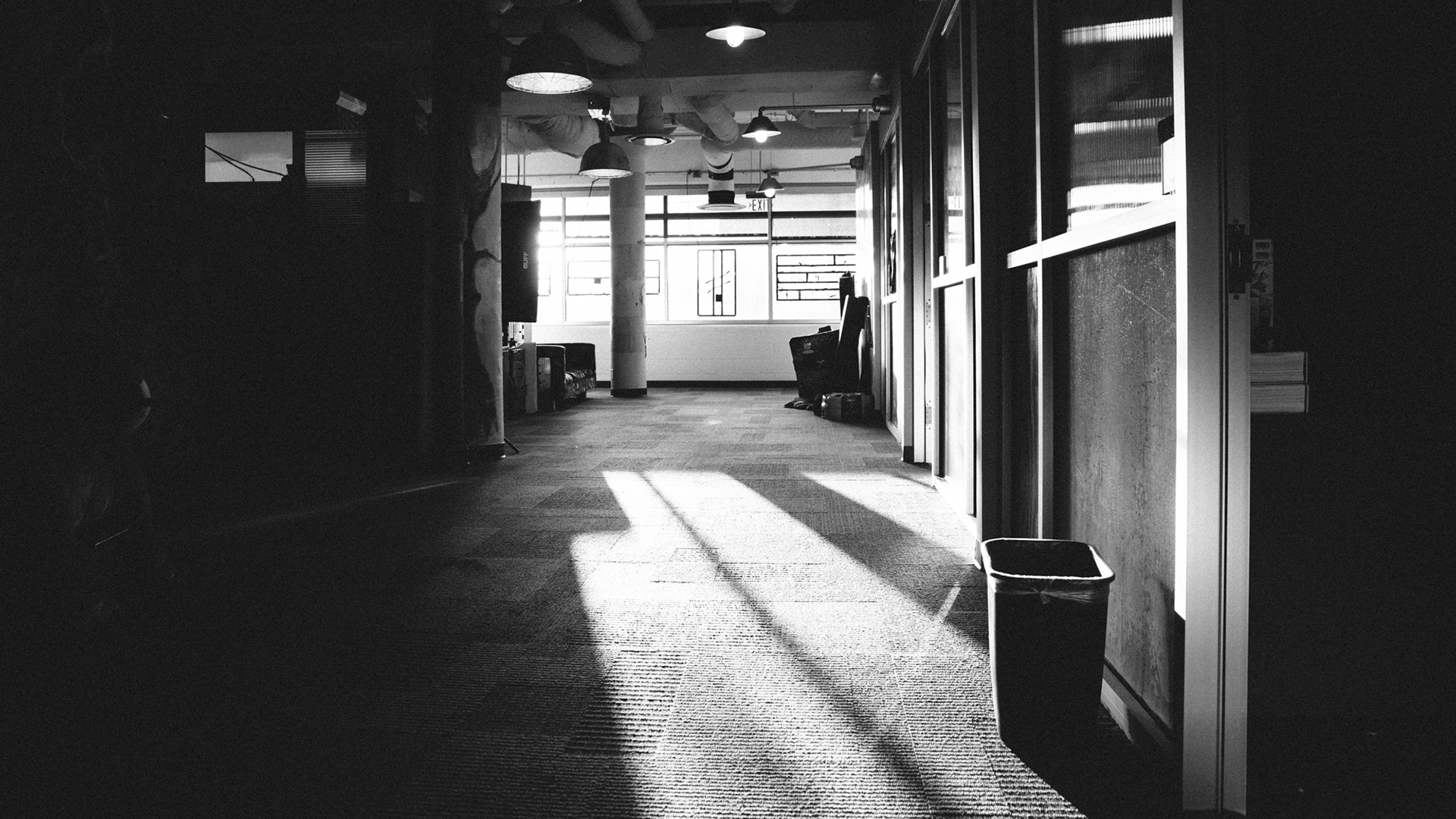 Interior, February 21th, 2018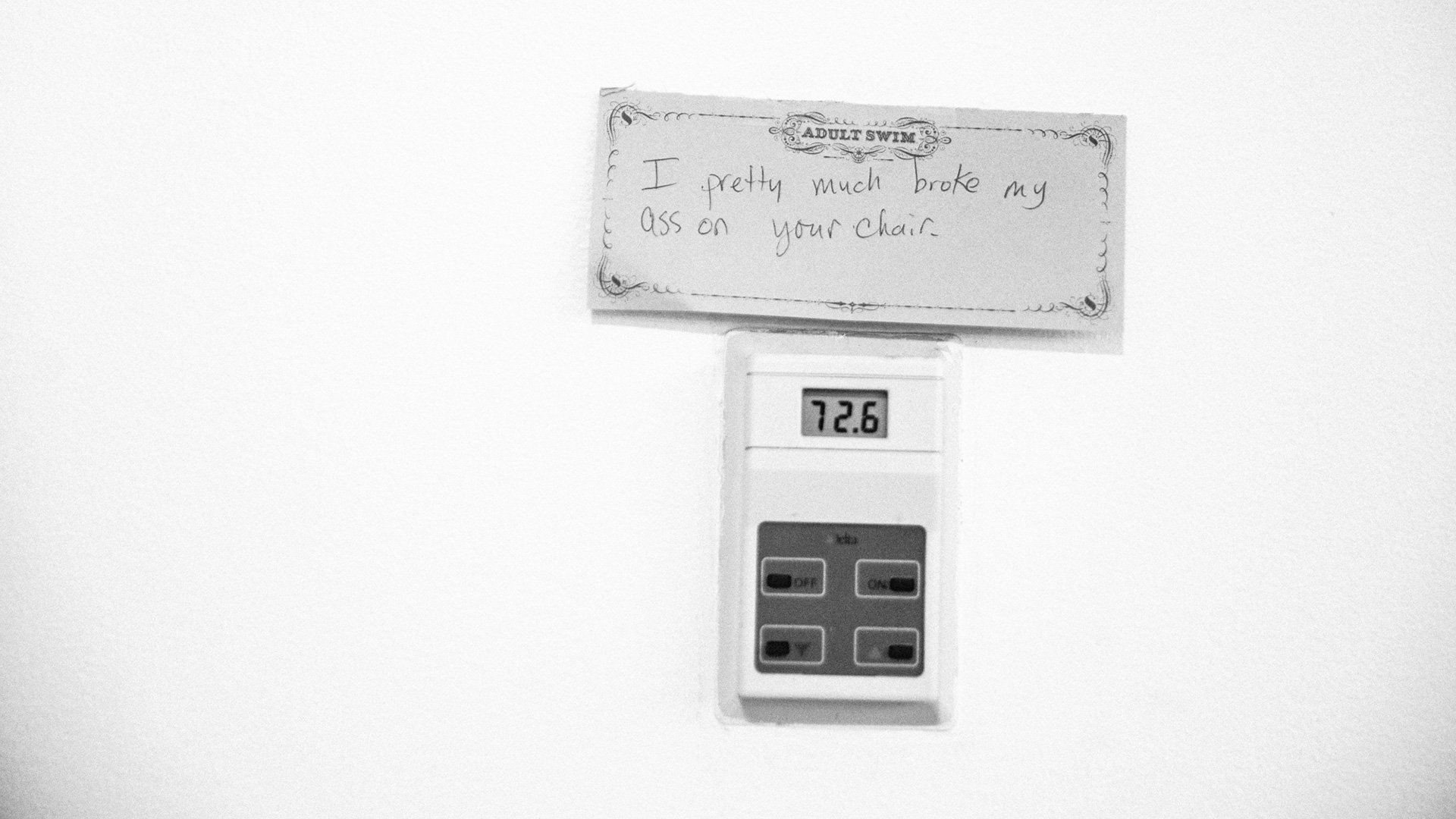 Informative post it, February 20th, 2018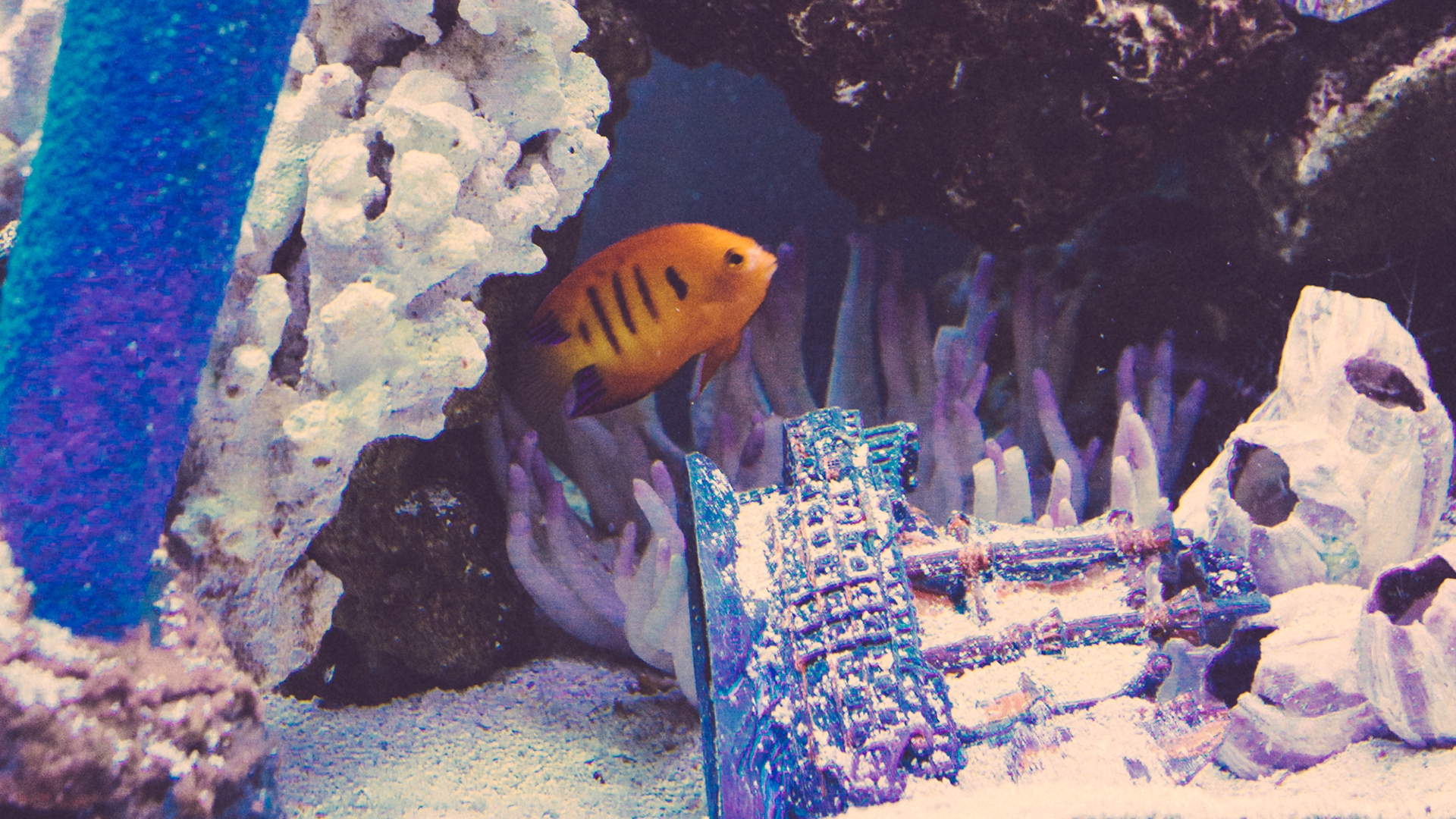 Styletoy in the office tank, February 16th, 2018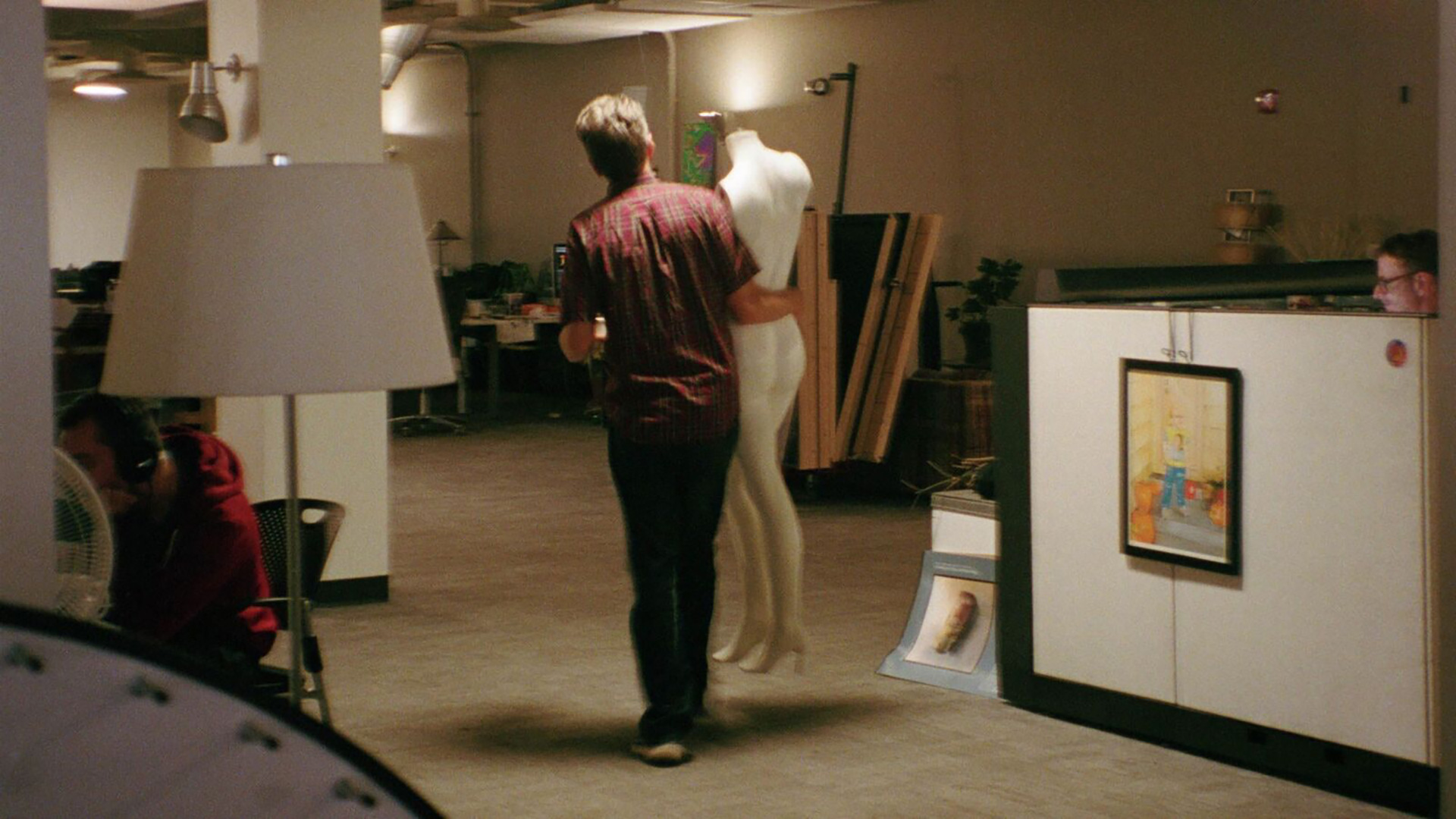 Josh setting up for Bloodfeast, December, 2017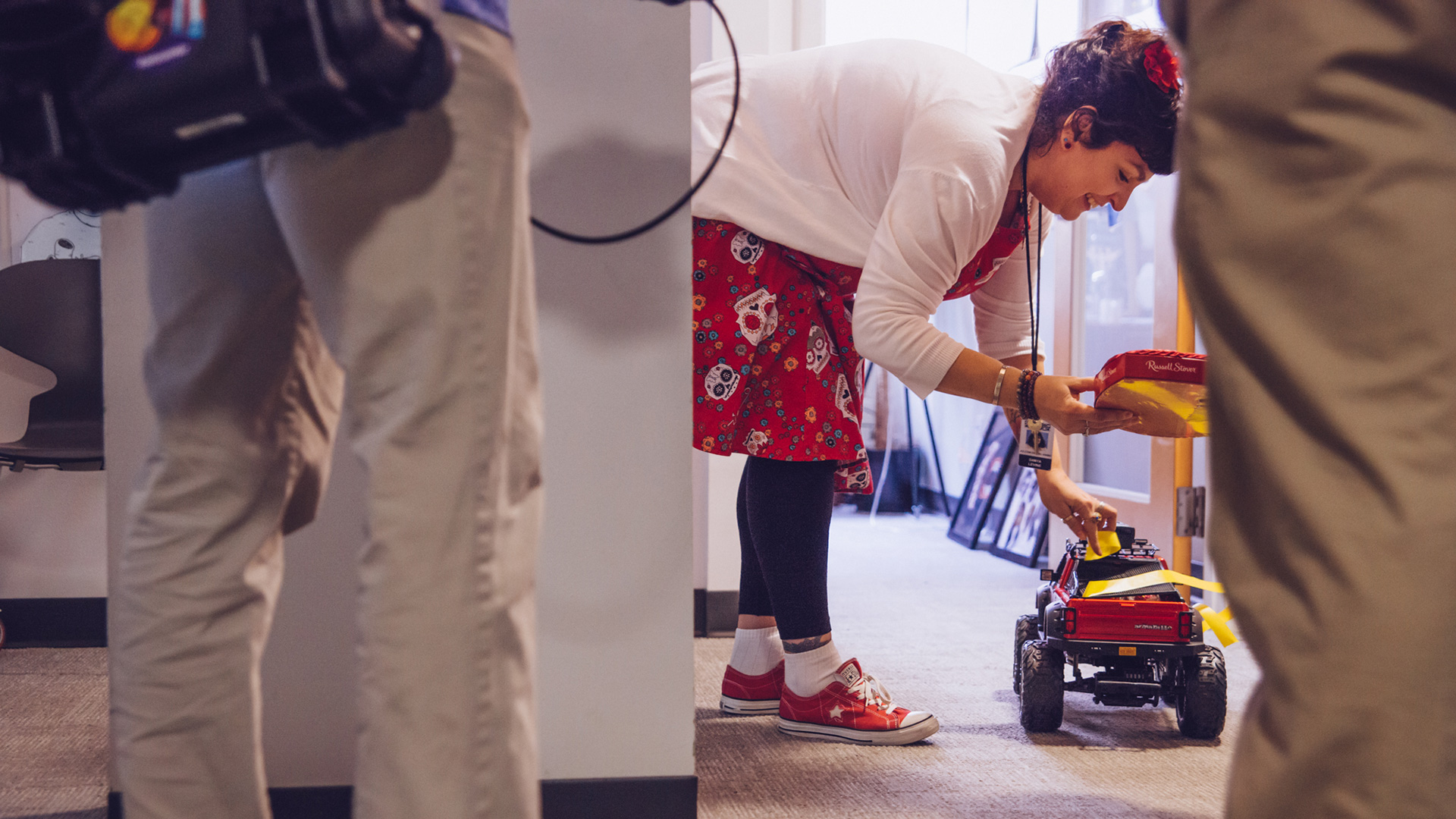 Danya receiving a remote-controlled valentine delivery, February 14th, 2018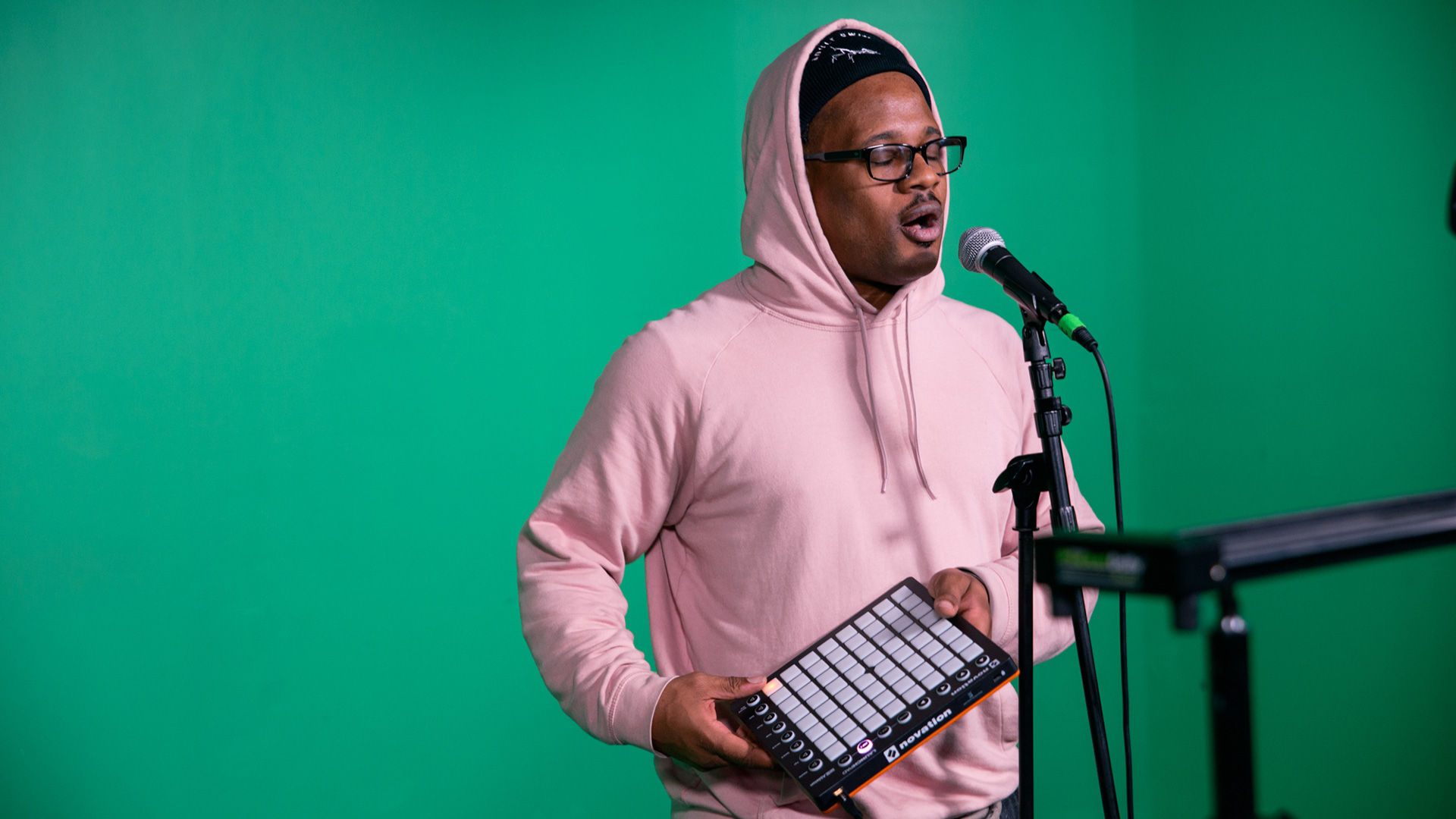 Open Mike Eagle performing on Fishcenter Live, February 13th, 2018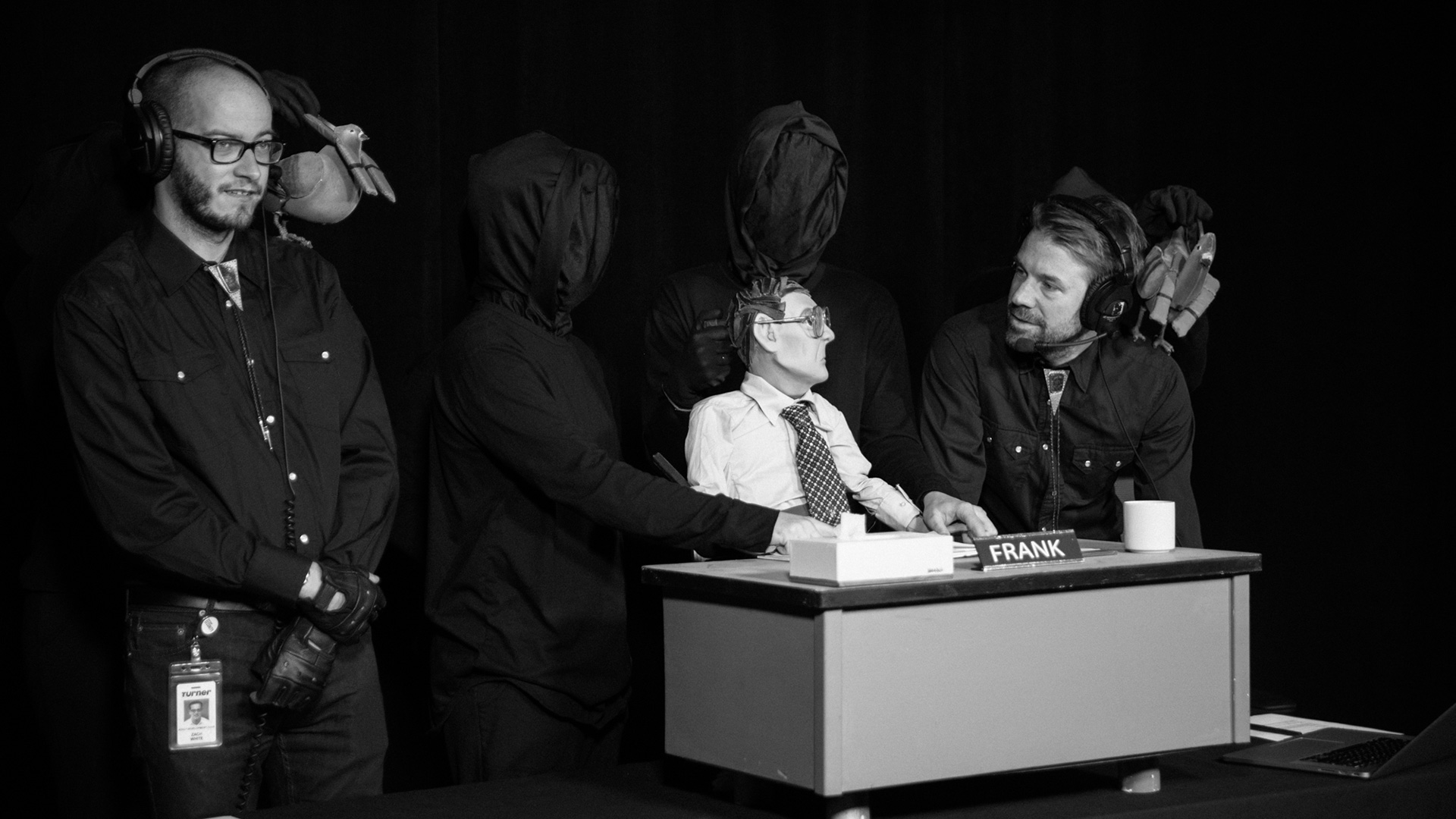 Williams Street Swap Shop meets with their accountant, February 12th, 2018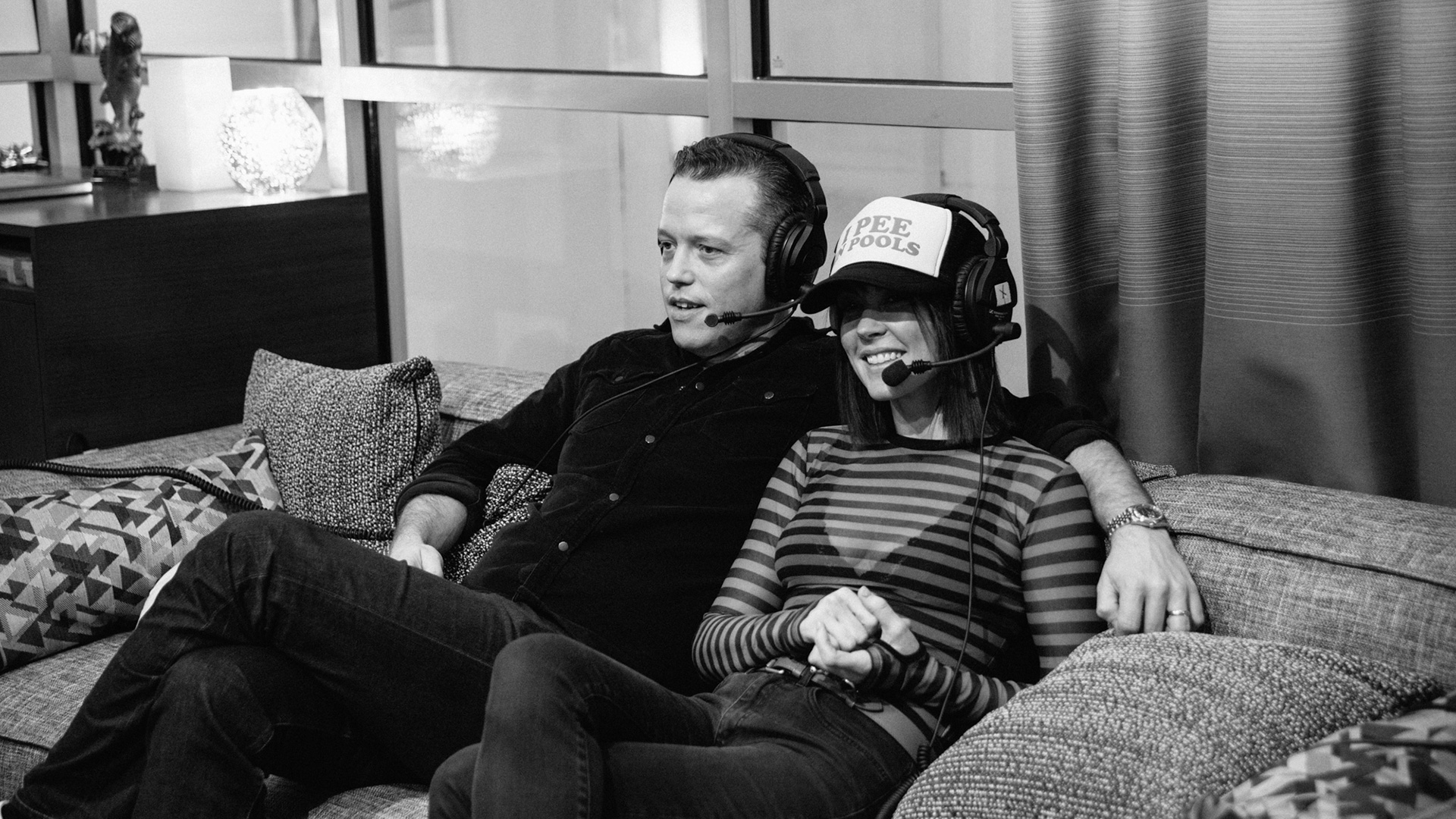 Jason Isbell and Amanda Shires on Fishcenter Live, February 9th, 2018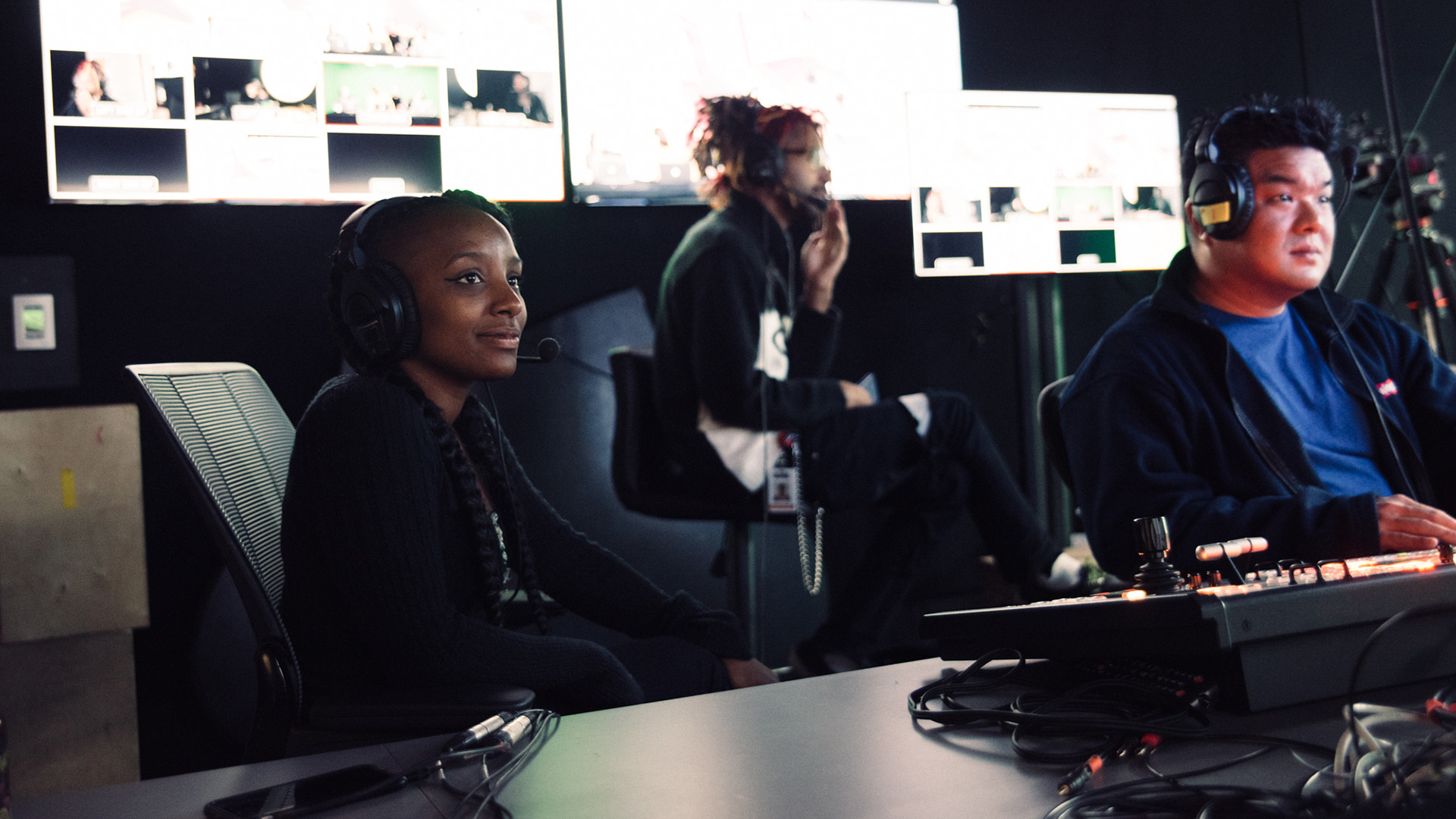 Jordan, Choe, and Yung Jake during Development Meeting (live in Atlanta), February 8th, 2018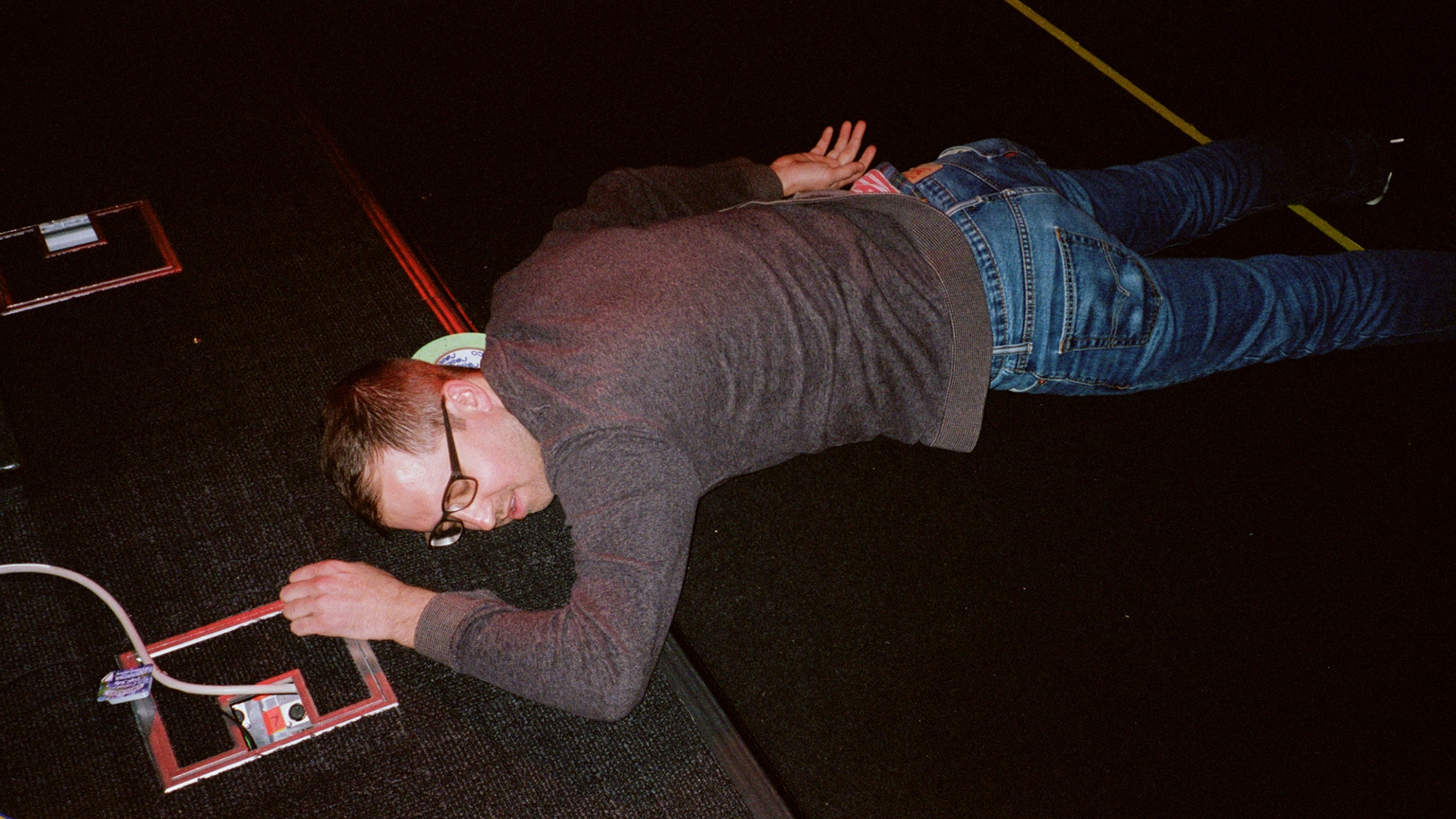 Dave after Bloodfeast, December 2017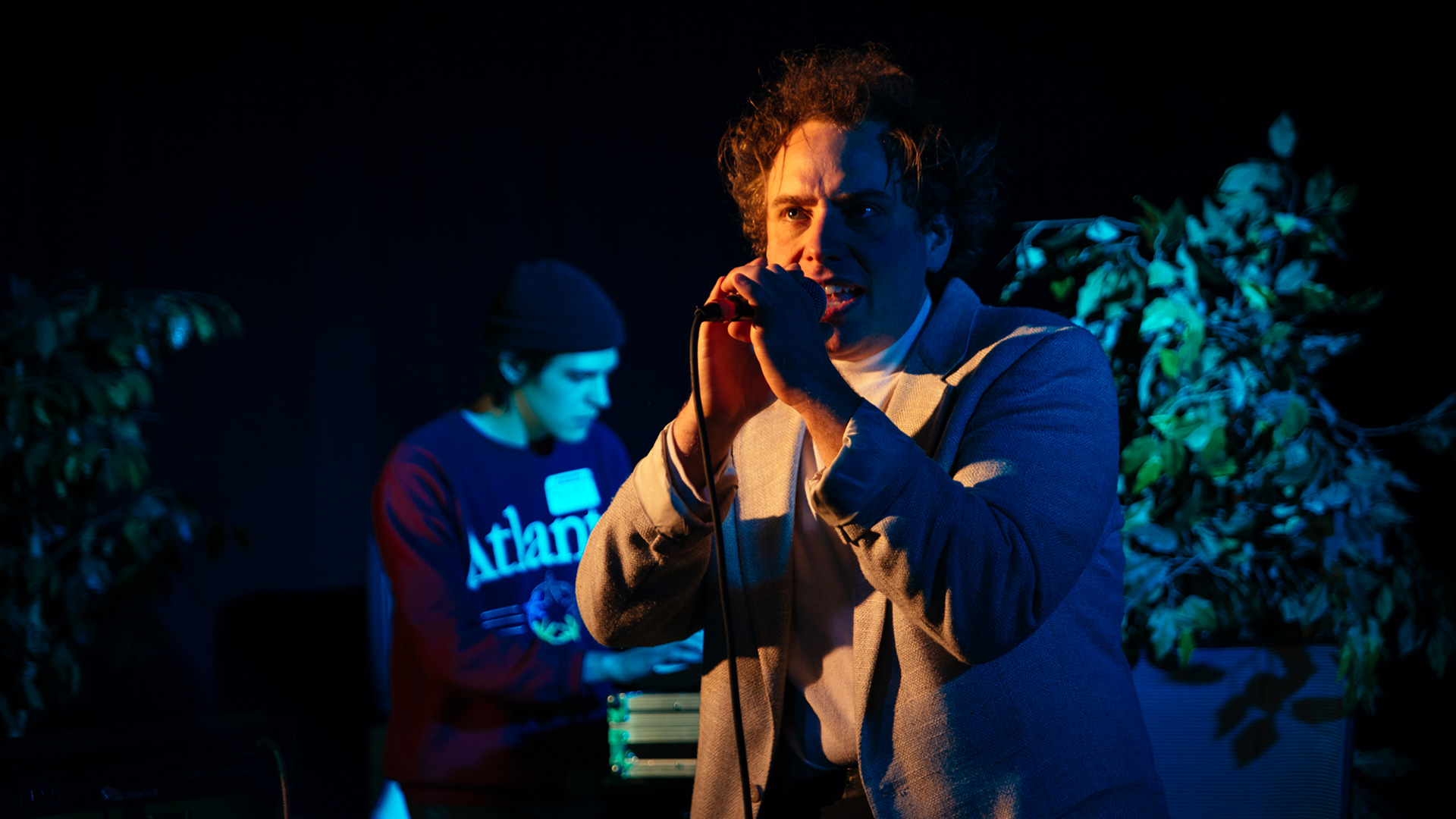 'Breathers' on Bloodfeast, February 6th, 2018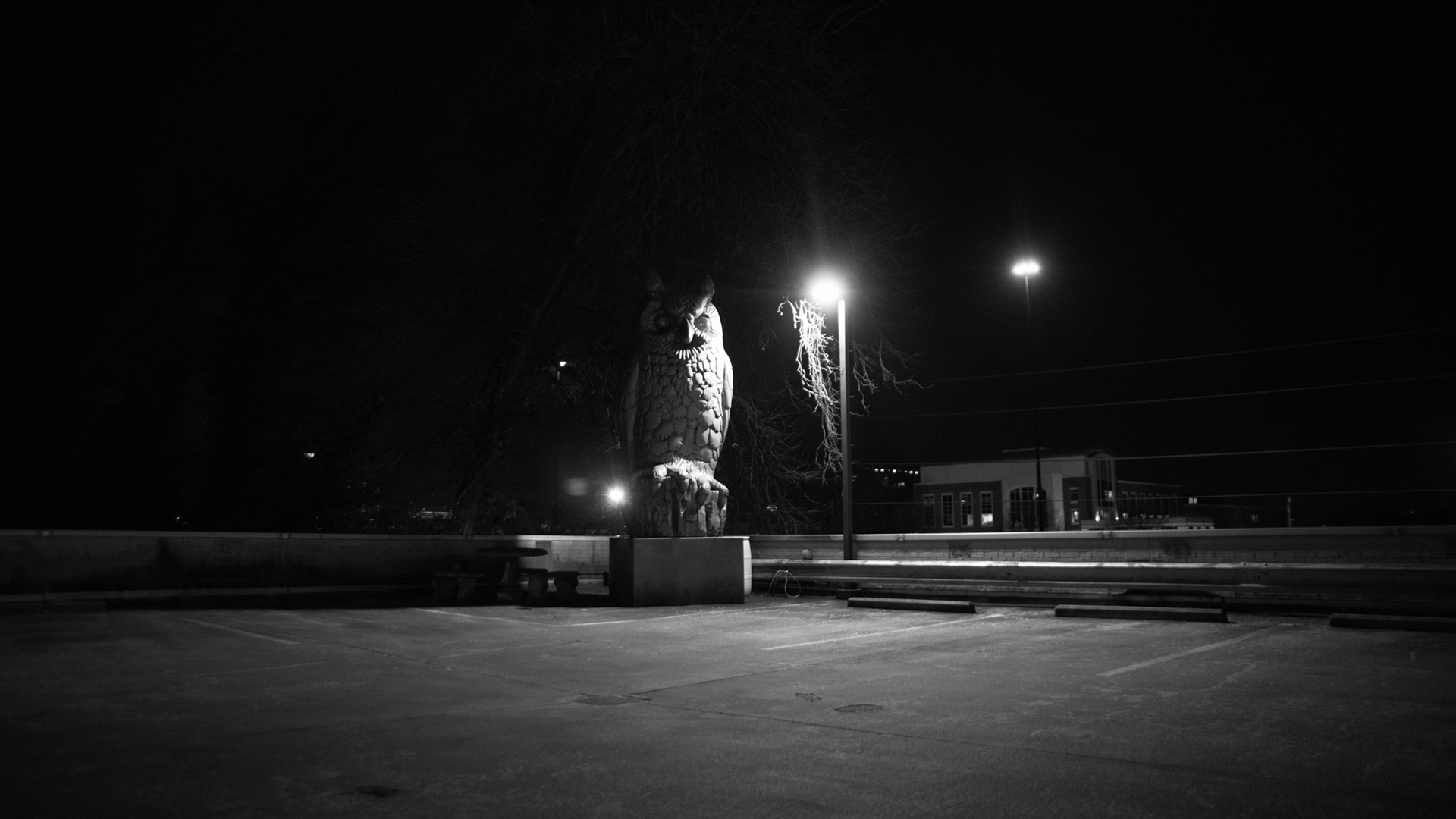 The Owl, February 5th, 2018
Olan Rogers on the Williams Street Swap Shop, February 2nd, 2018
Adrian of the band Shepherds and Petunia the Pup, February 1st, 2018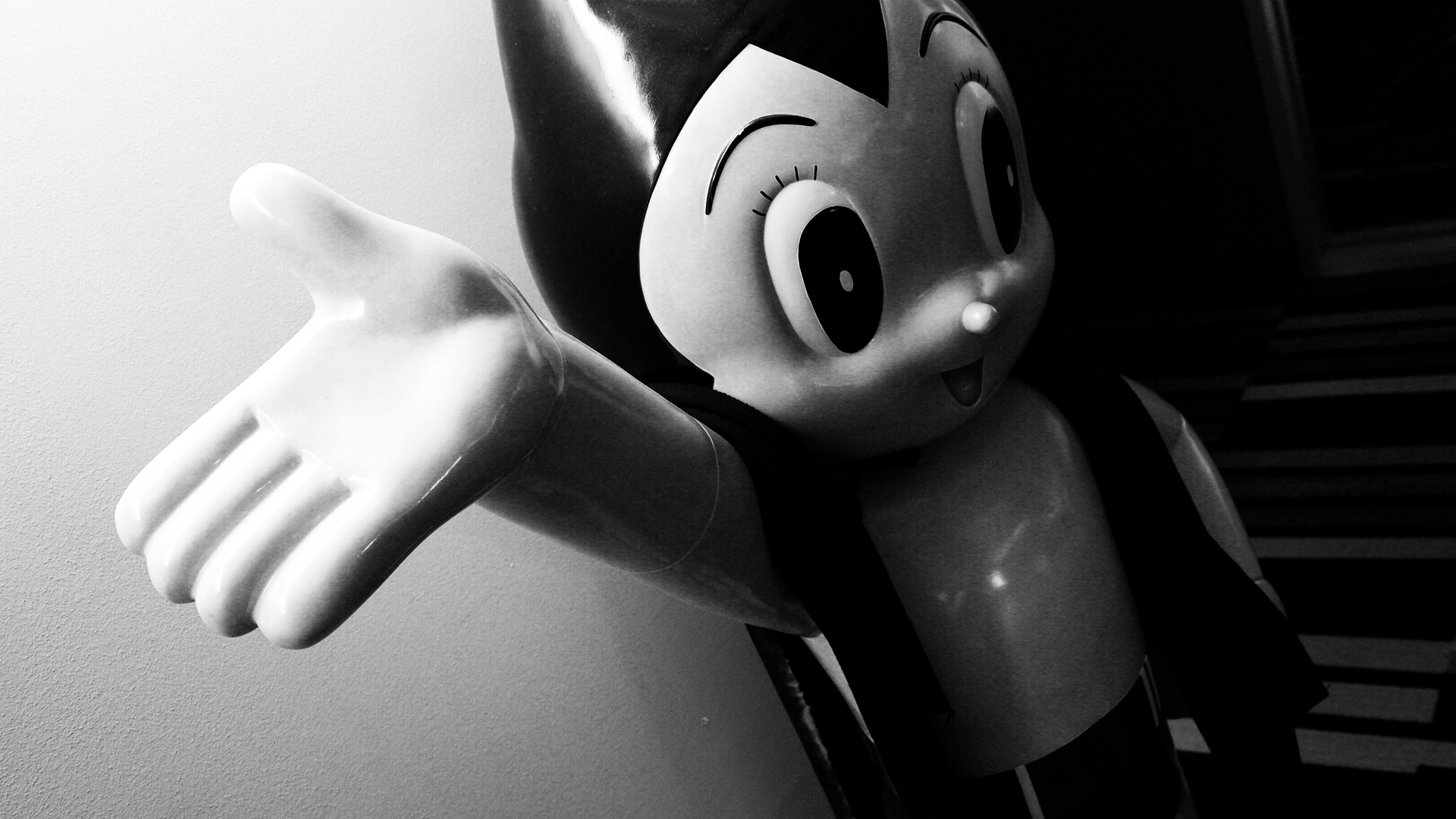 Astro Boy, February 1st, 2018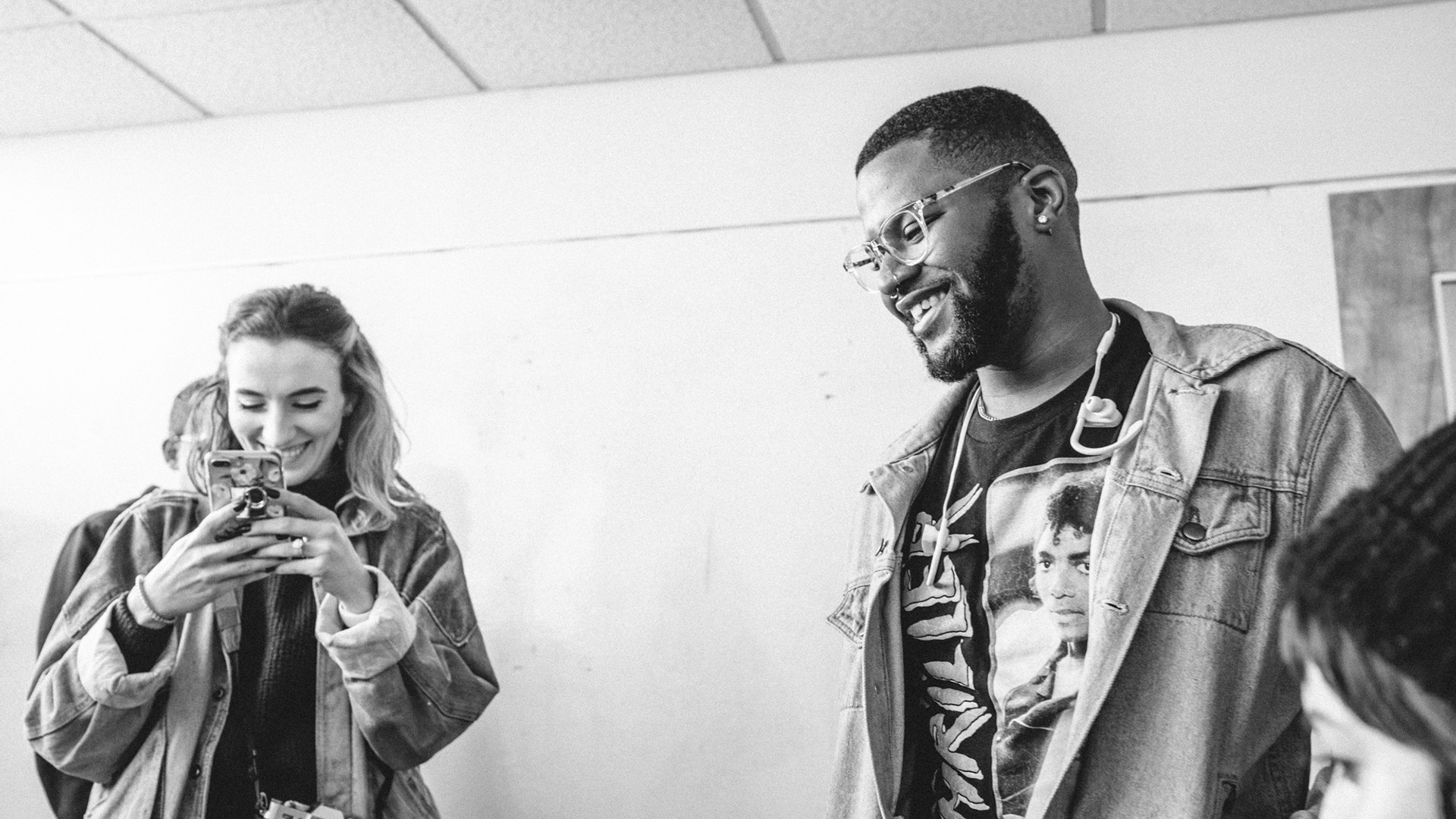 Jacques at his going away party on his last day of work, January 30th, 2018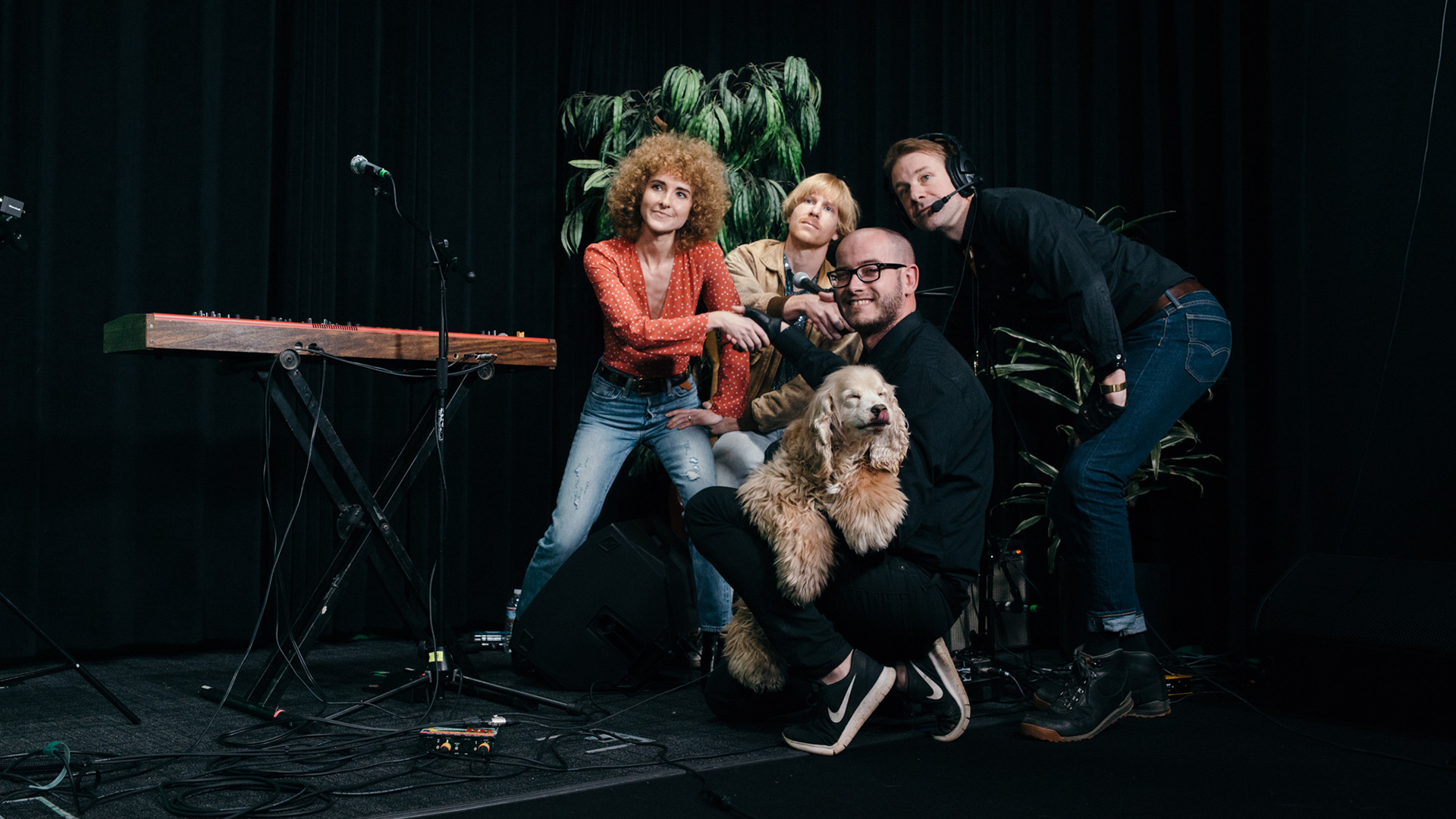 Tennis having a nice handshake on Williams Street Swap Shop, January 29th, 2018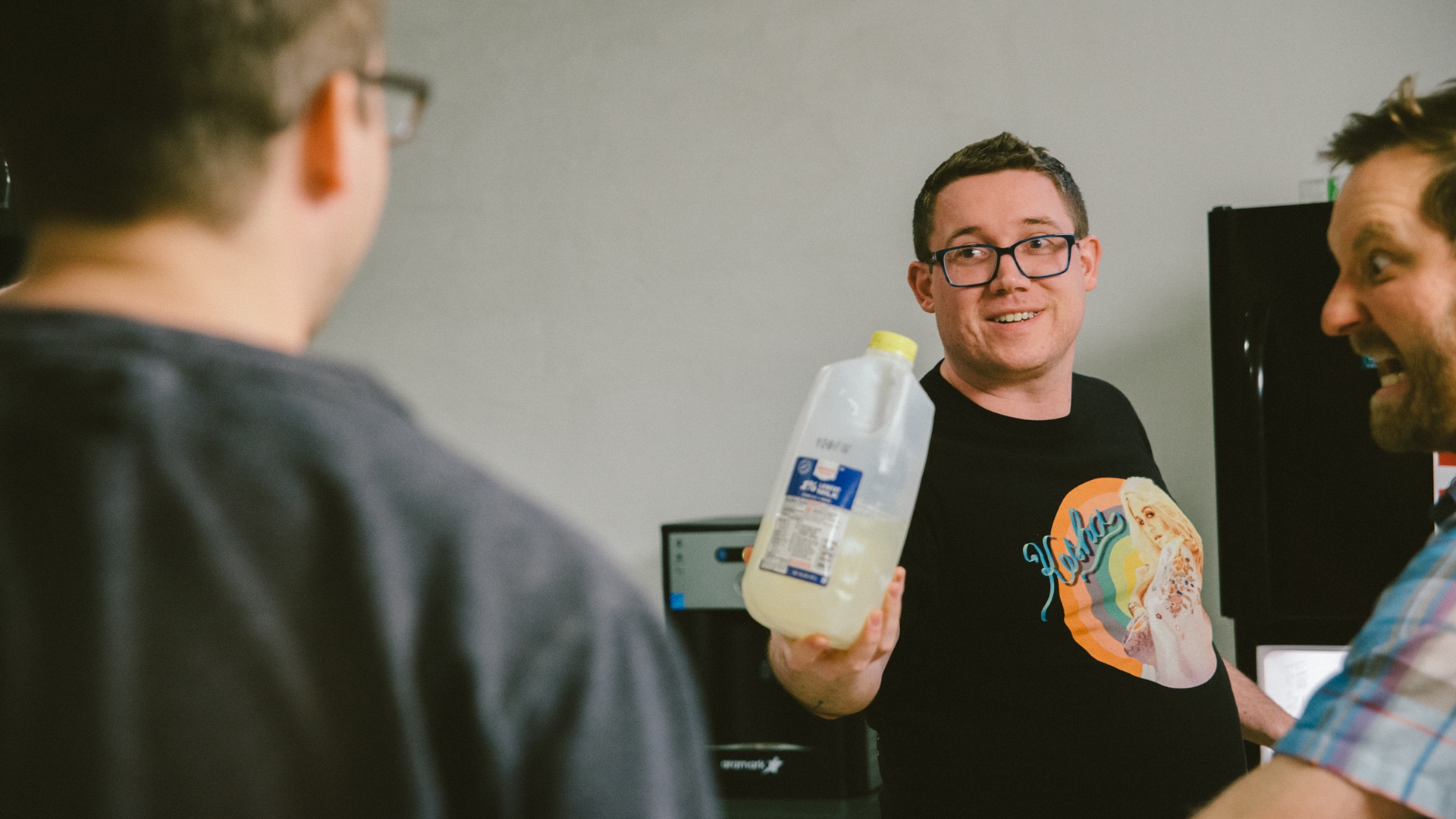 Jono shaming the digital department for milk left in fridge, January 26th, 2018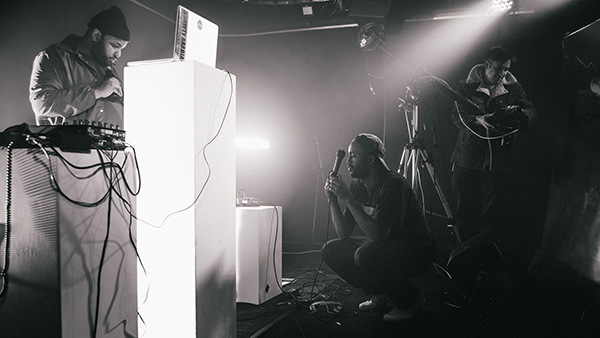 Devine Interface and Fit of Bods performing on Bloodfeast, January 25th, 2018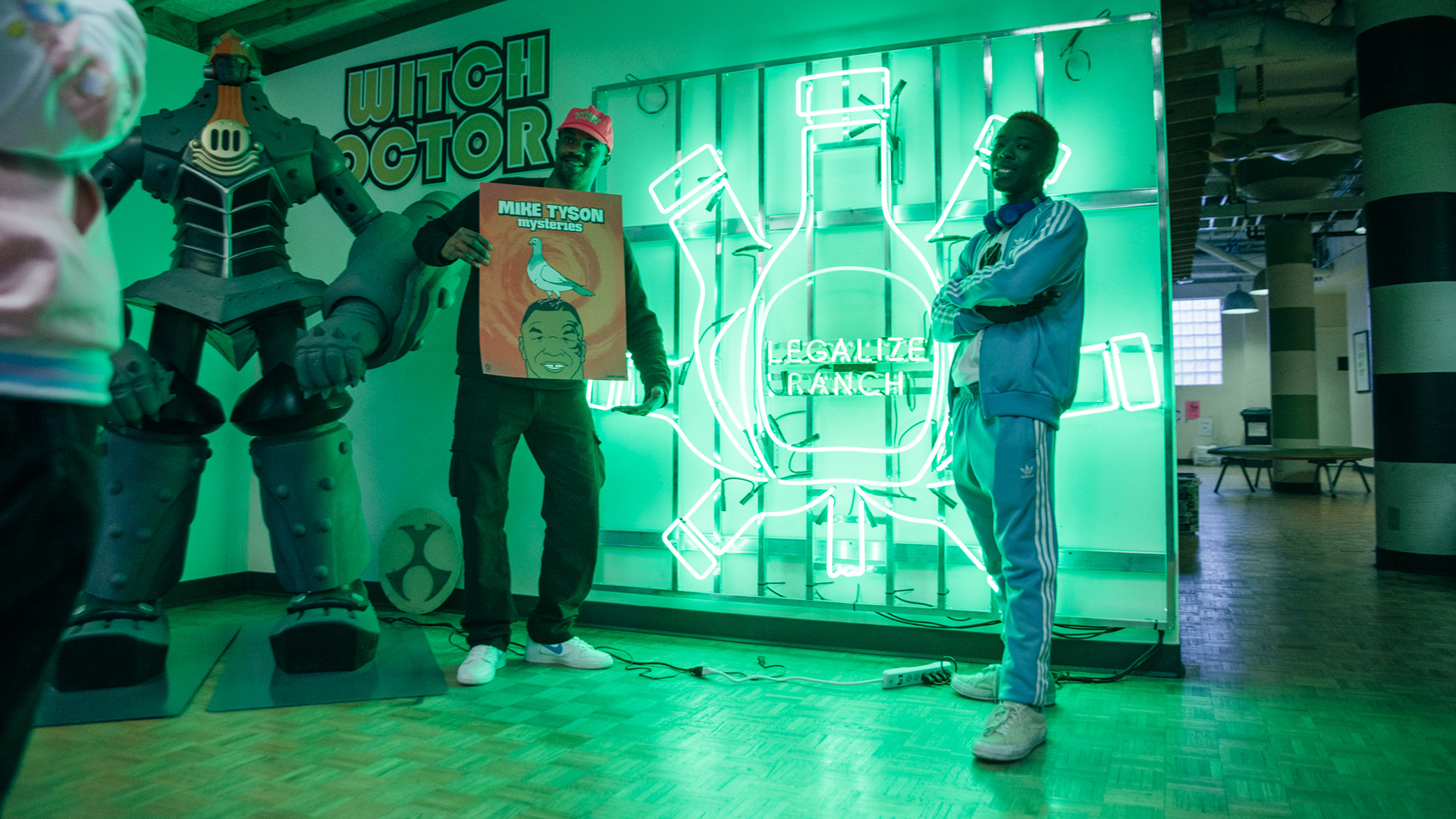 BROCKHAMPTON stops by Adult Swim (Ameer, Merlyn), January 24th, 2018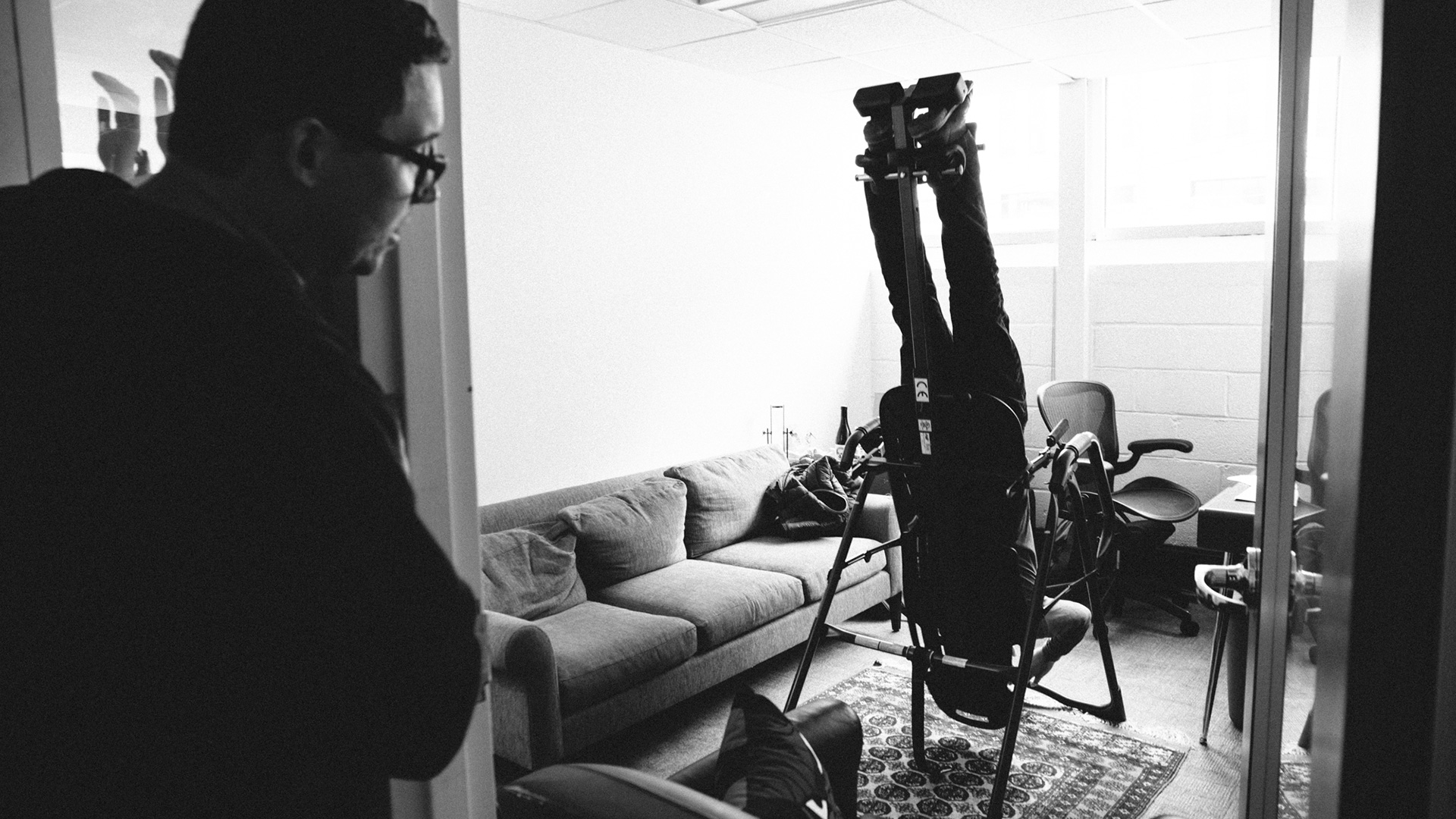 Peter hanging in Harrigan's office with Jono spotting, January 22, 2018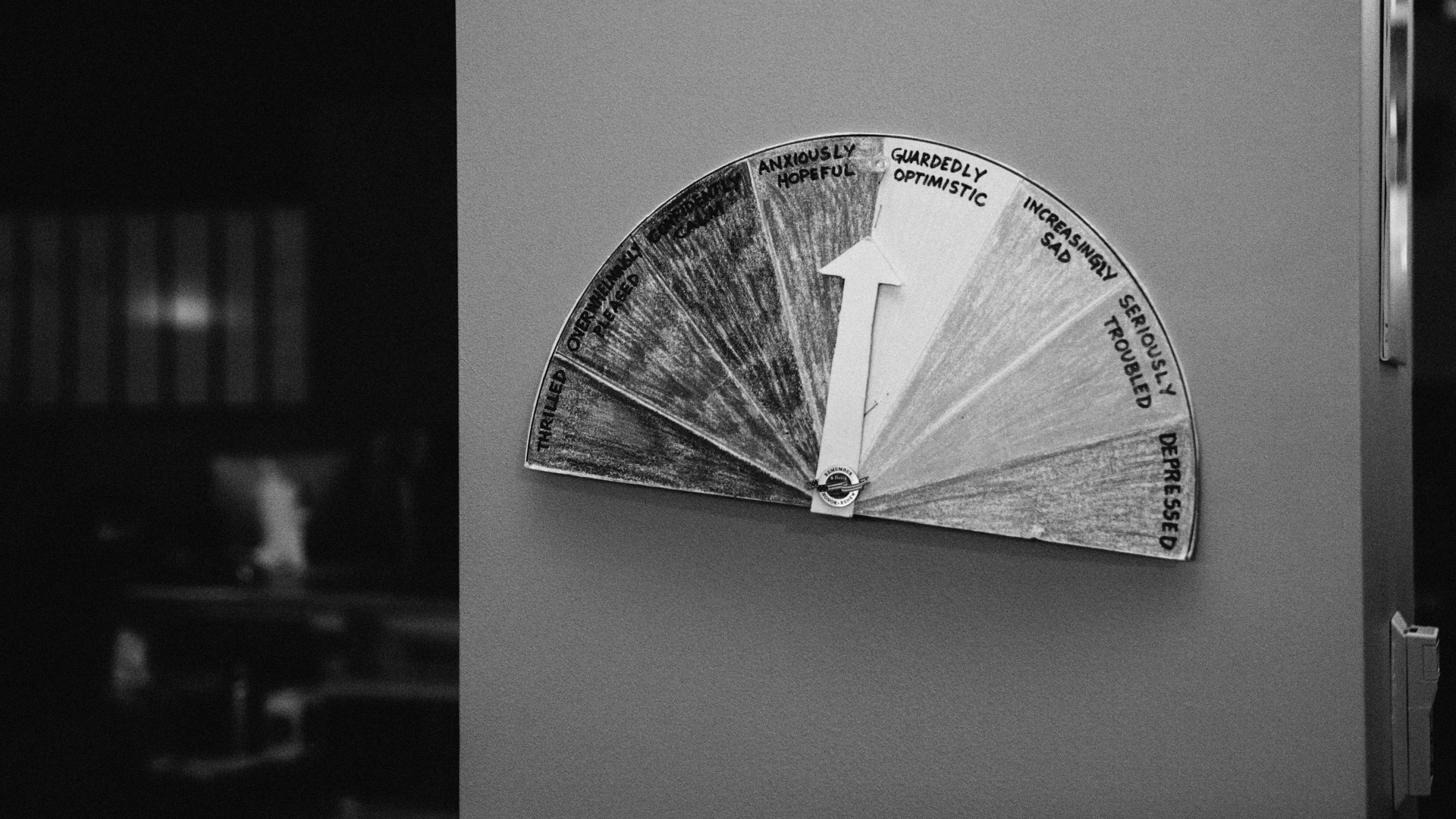 Adult Swim Games' mental health indicator, December 5th, 2017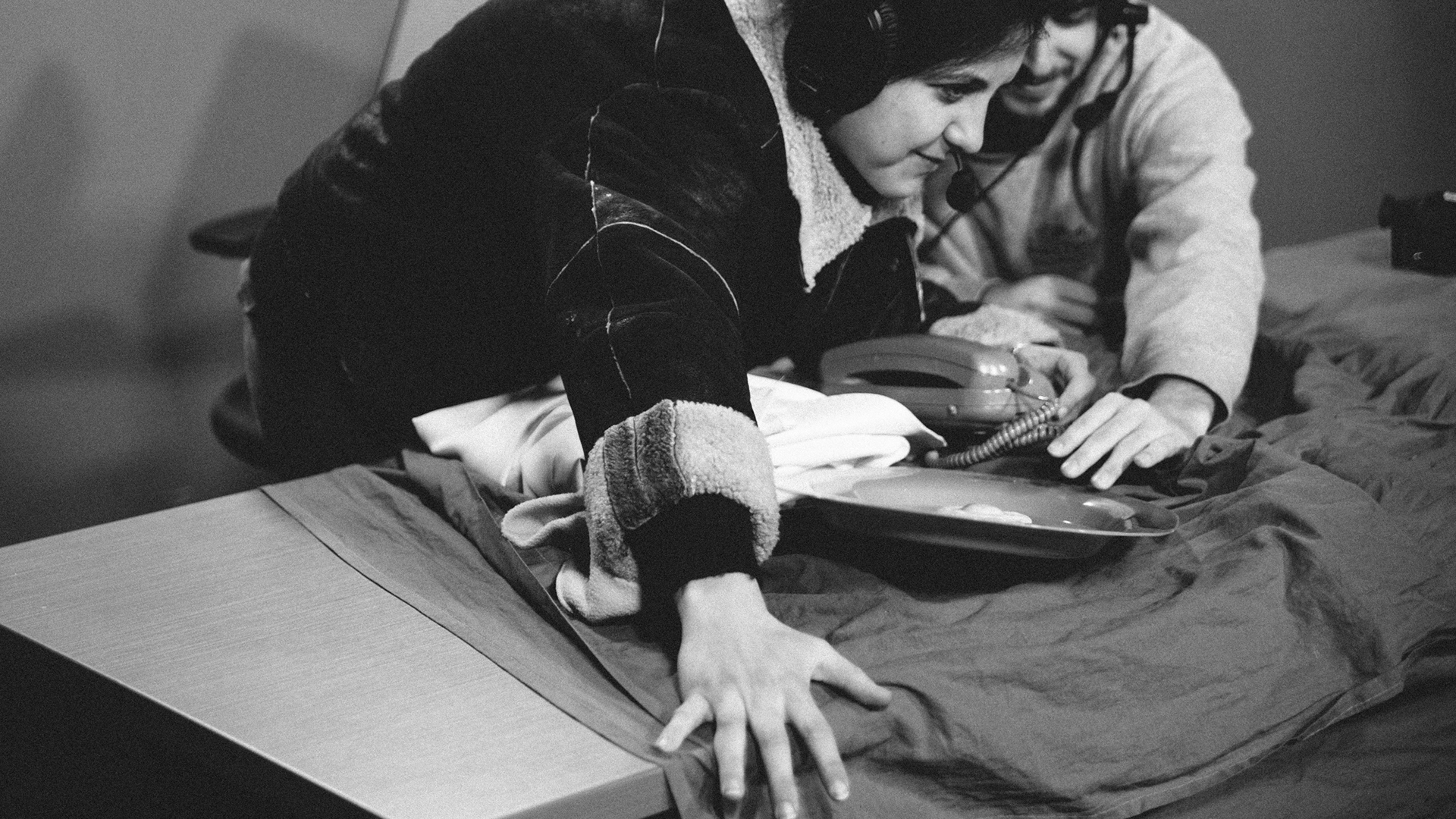 Rebecca and Jay grasping at straws, January 18th, 2018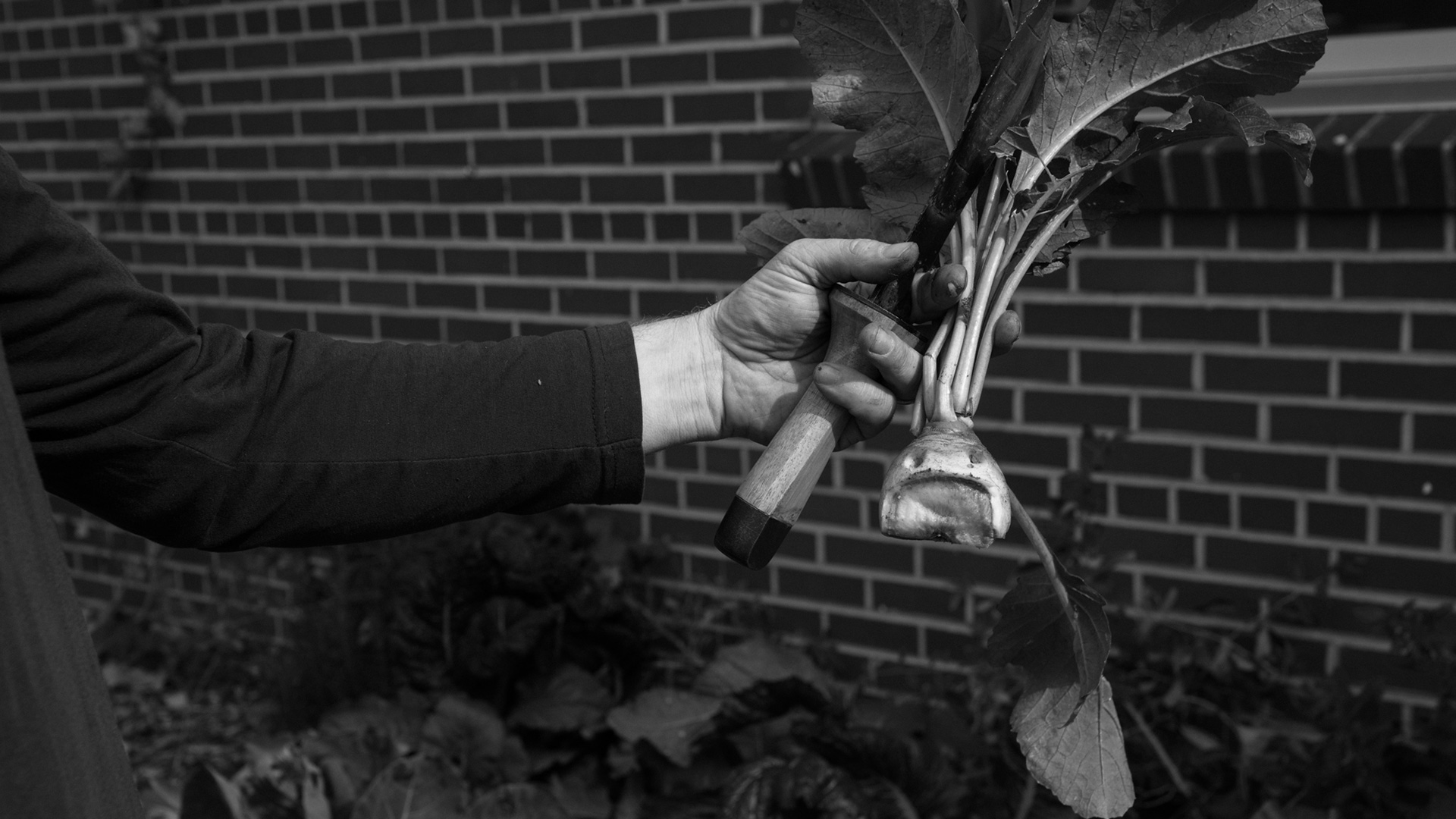 Outside at the Williams Street garden, December 1st, 2017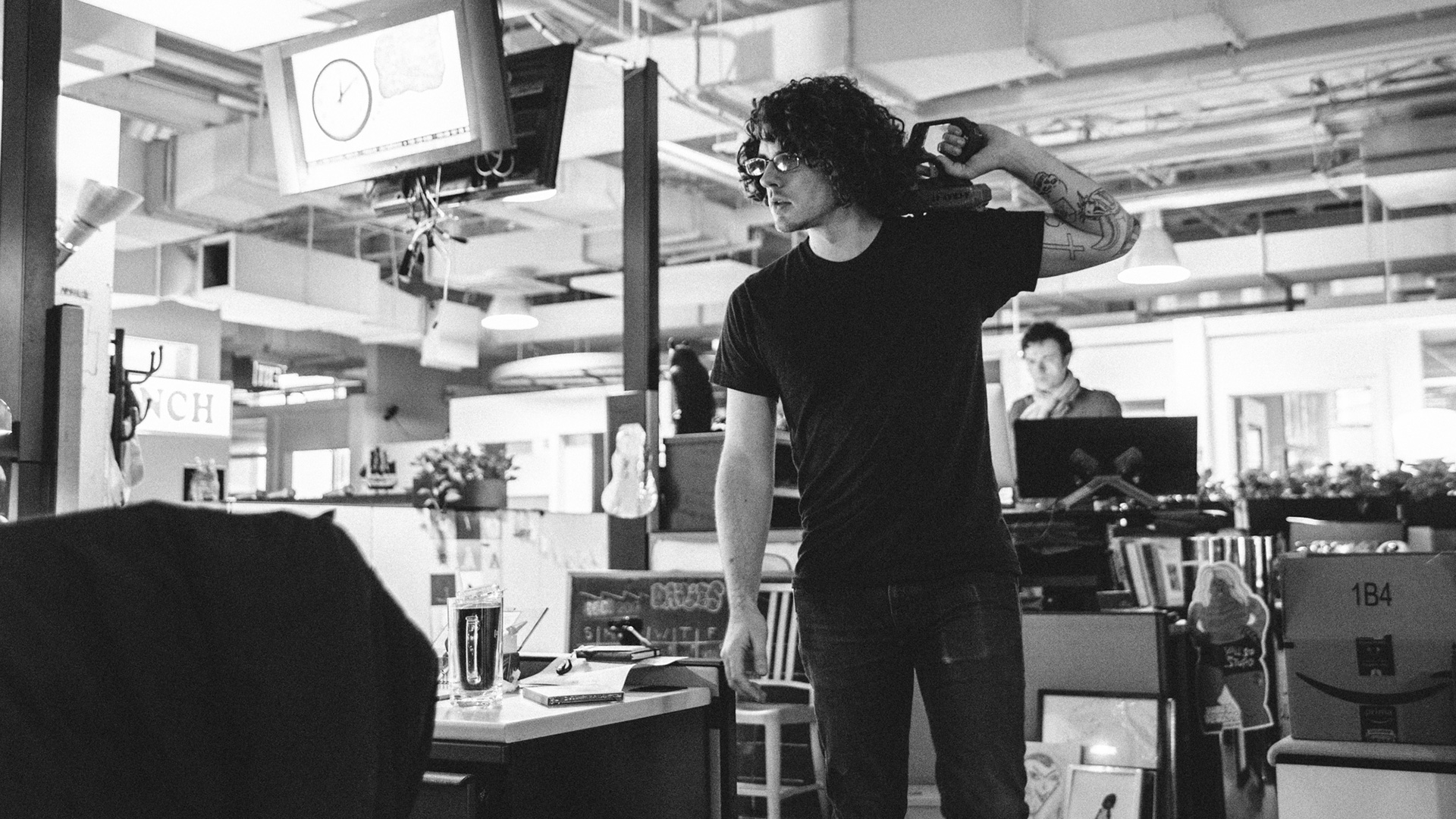 Jerad with a nerf gun, January 16th 2018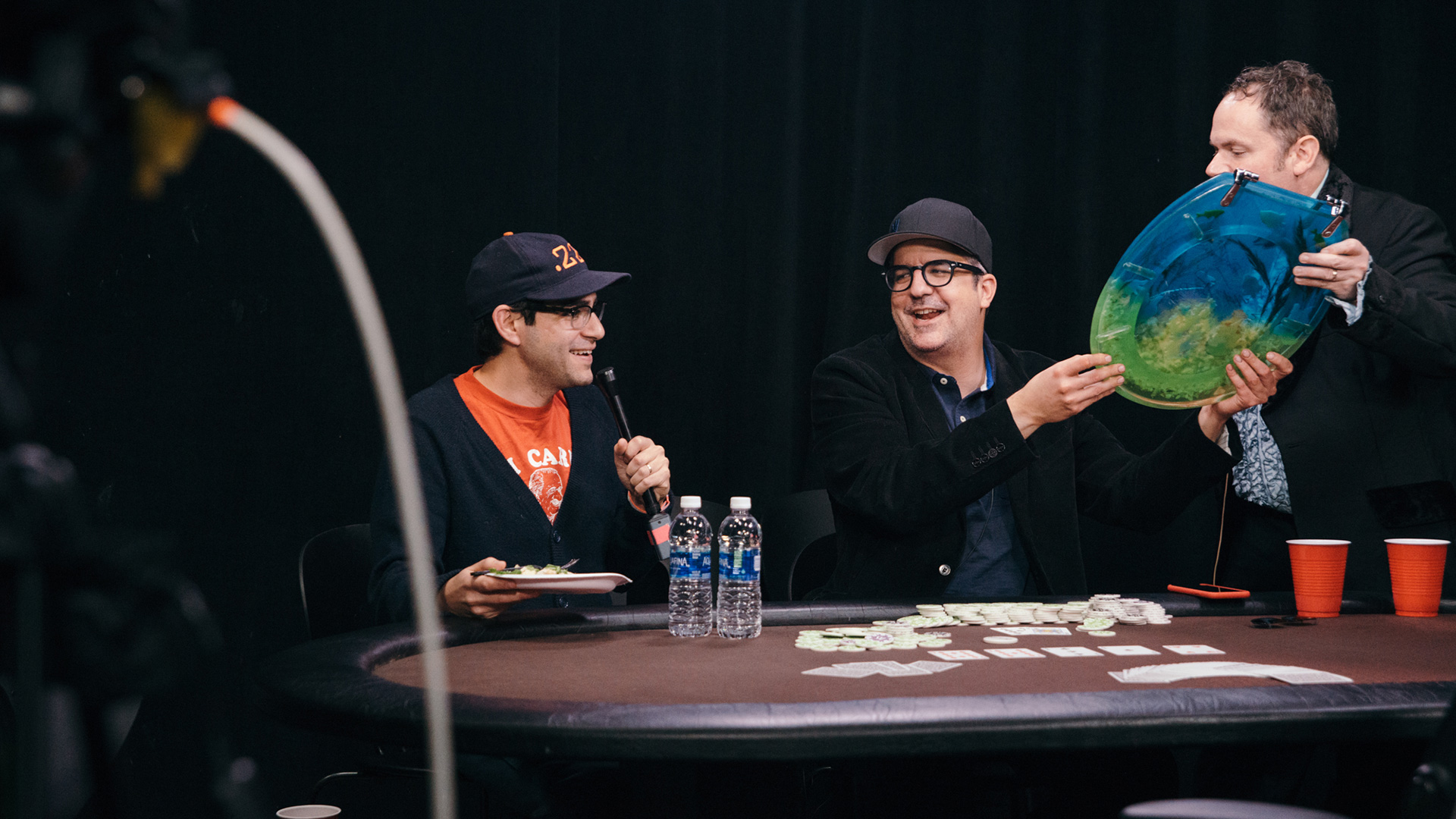 Dana Snyder receiving his winnings from Your Pretty Face Is Going To Lose At Poker, with Craig Rowin and Nick Gibbons, January 13th, 2018
Peter watching Sally and Doc bring crickets into his office, January 11th, 2018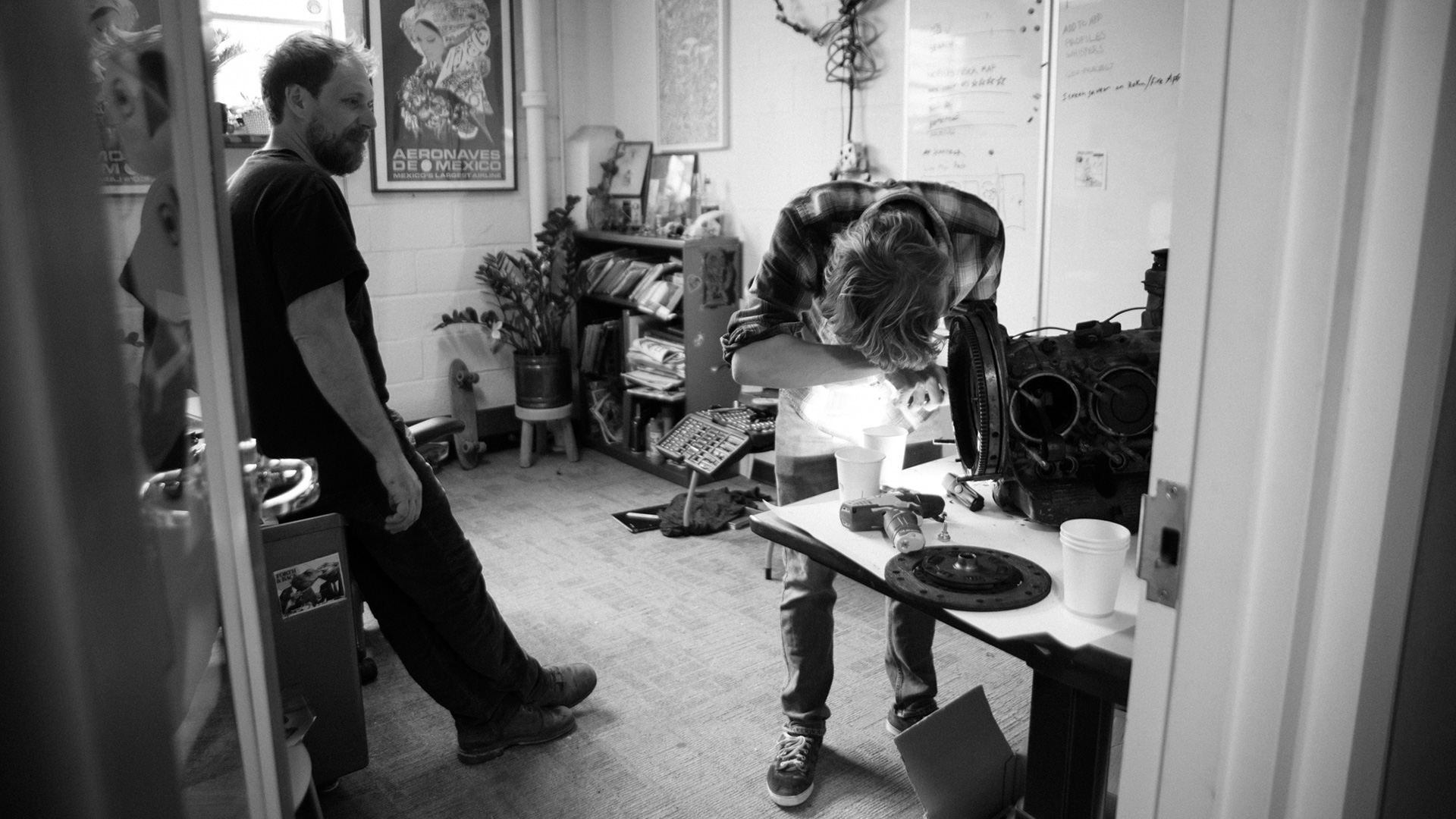 Peter helping Ethan fix an engine in his office, January 10th, 2018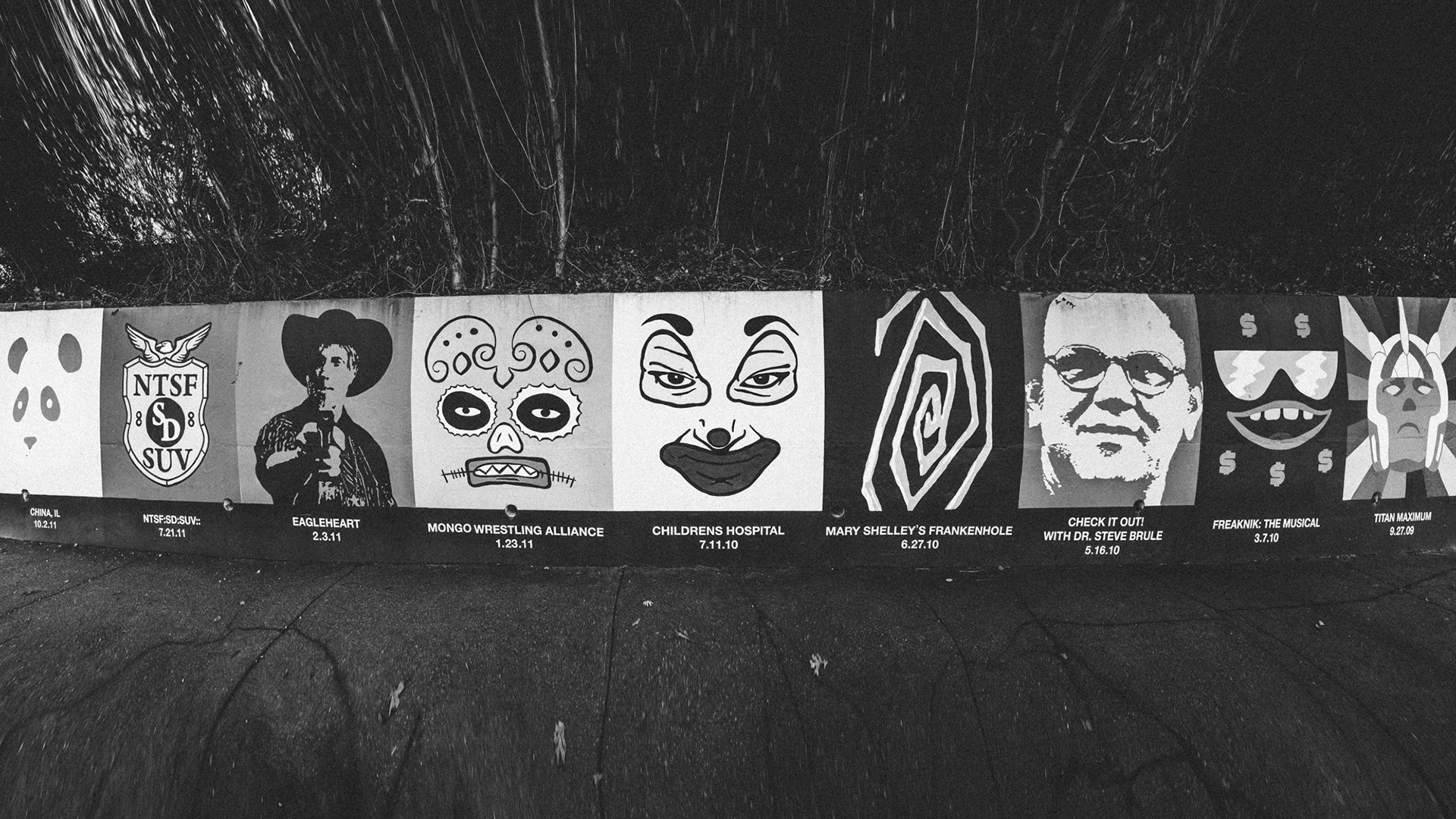 Part of the [adult swim] mural on Williams Street, January 9th, 2018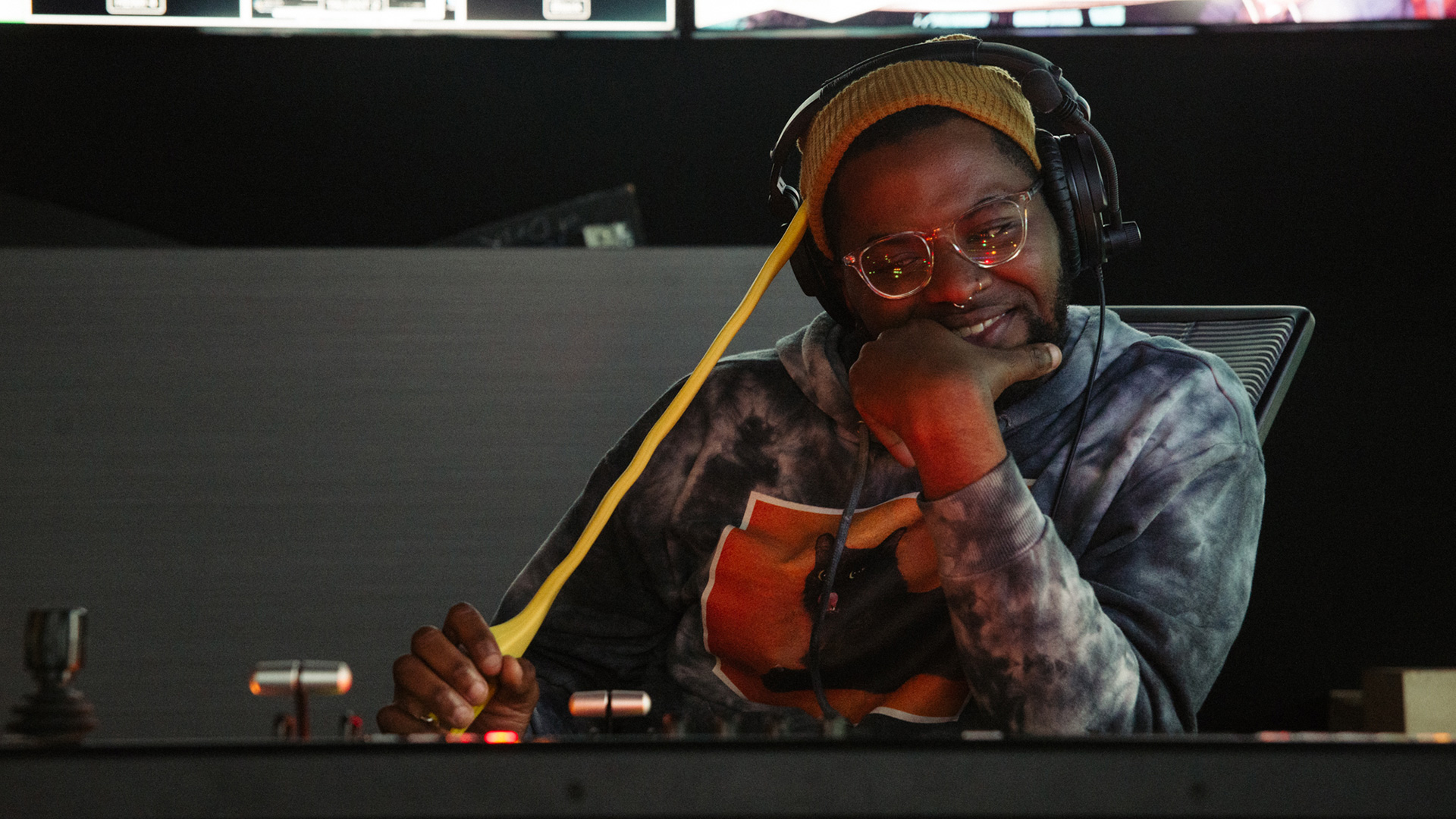 Jacques switching during Dear Jono, January 9, 2018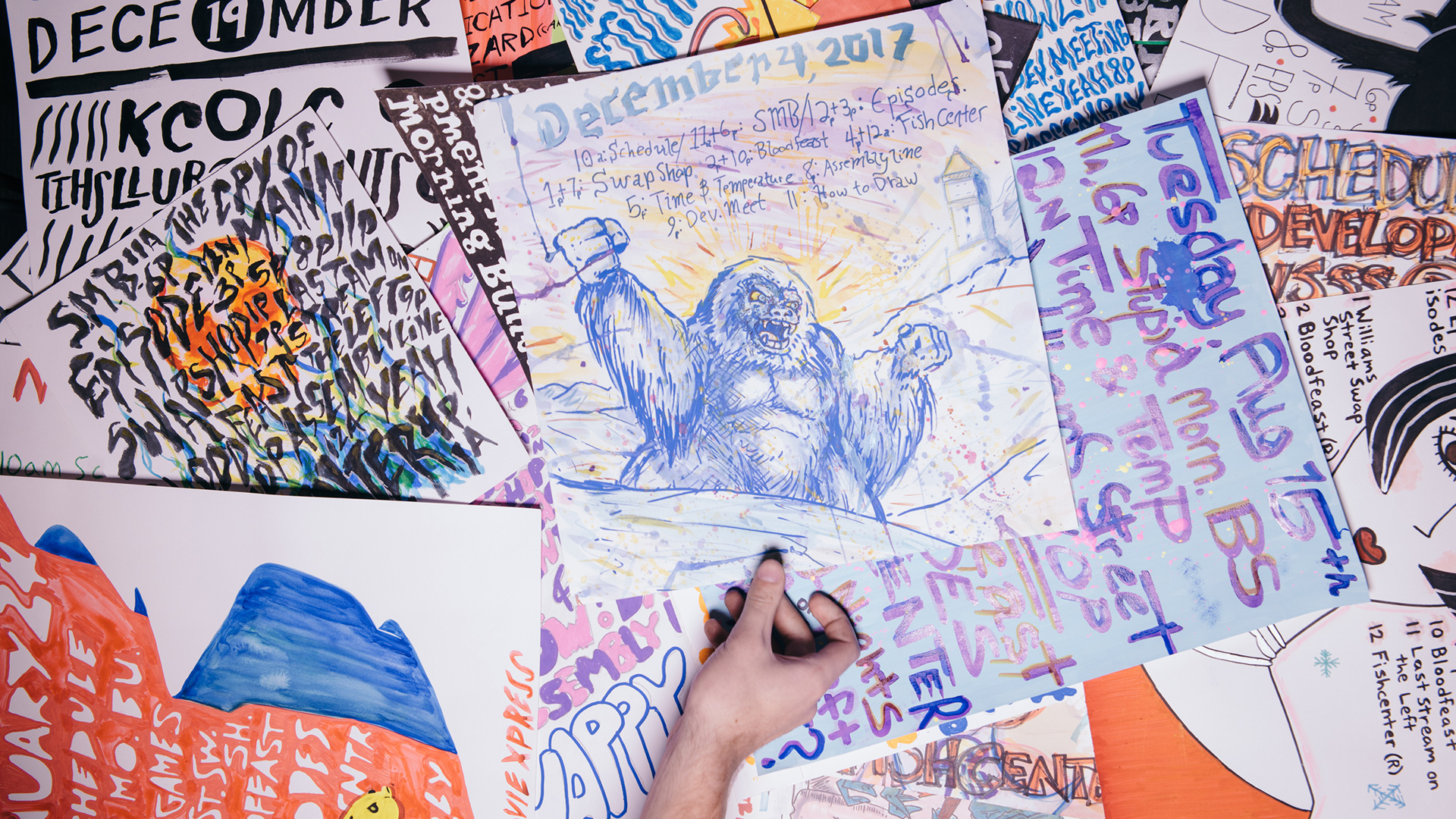 Ethan archiving schedules for streams, January 5th, 2018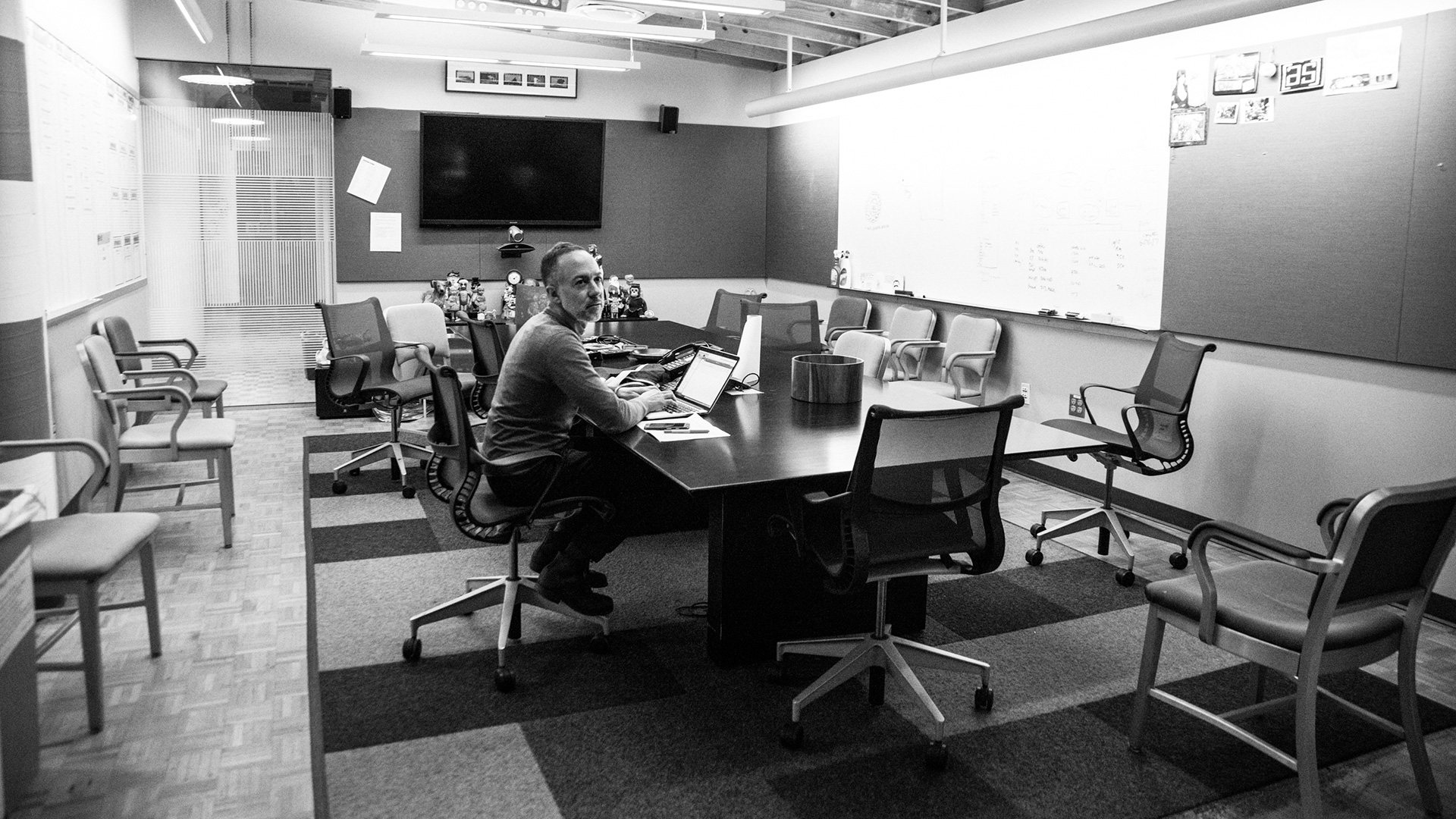 'I'm just working at the speed of business', January, 4th 2018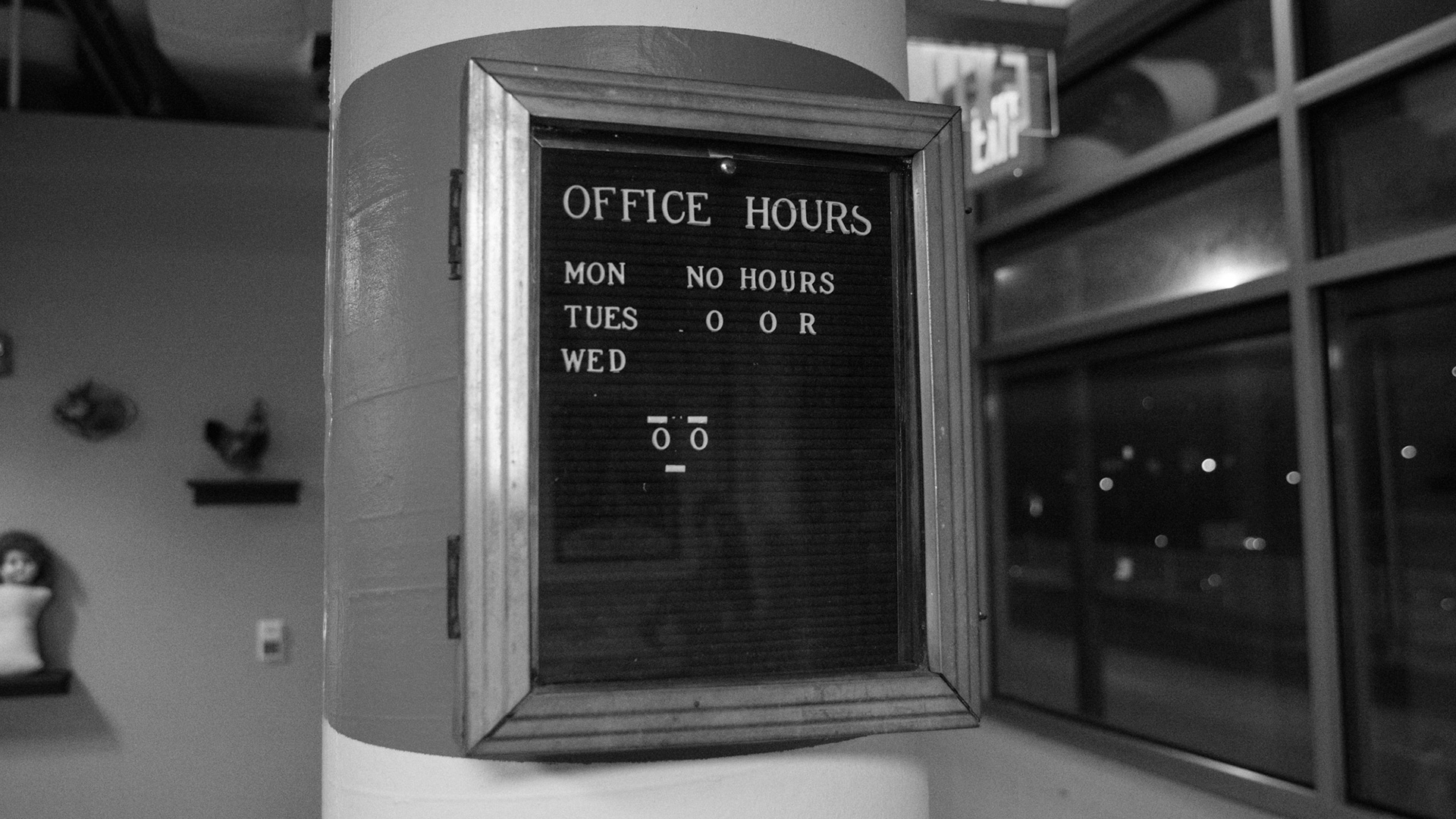 OFFICE HOURS, January 3rd, 2018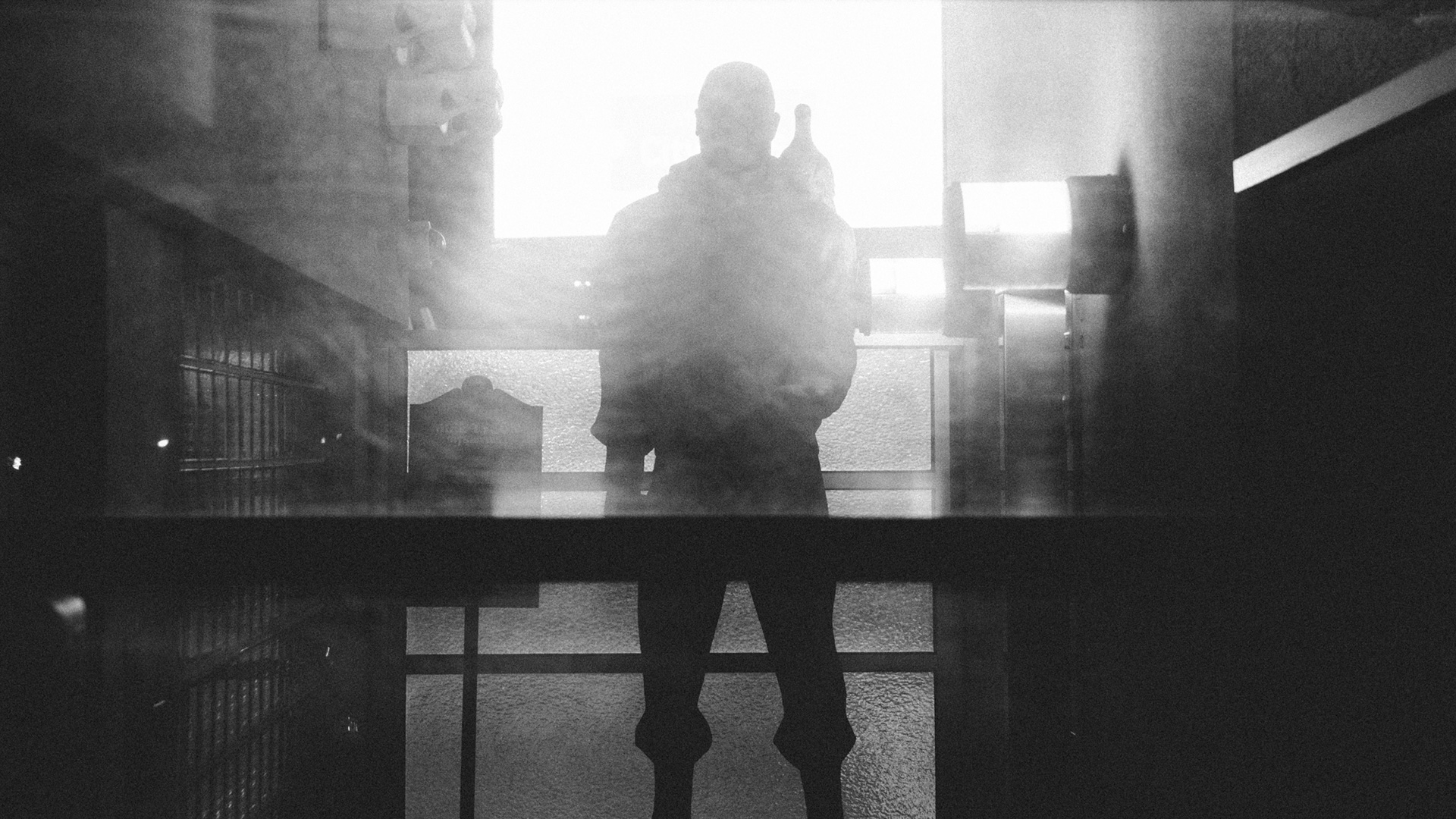 Mike Tyson statue on Williams Street rooftop, January 2nd, 2018
Door to office of Stu and Joey, December 5th, 2017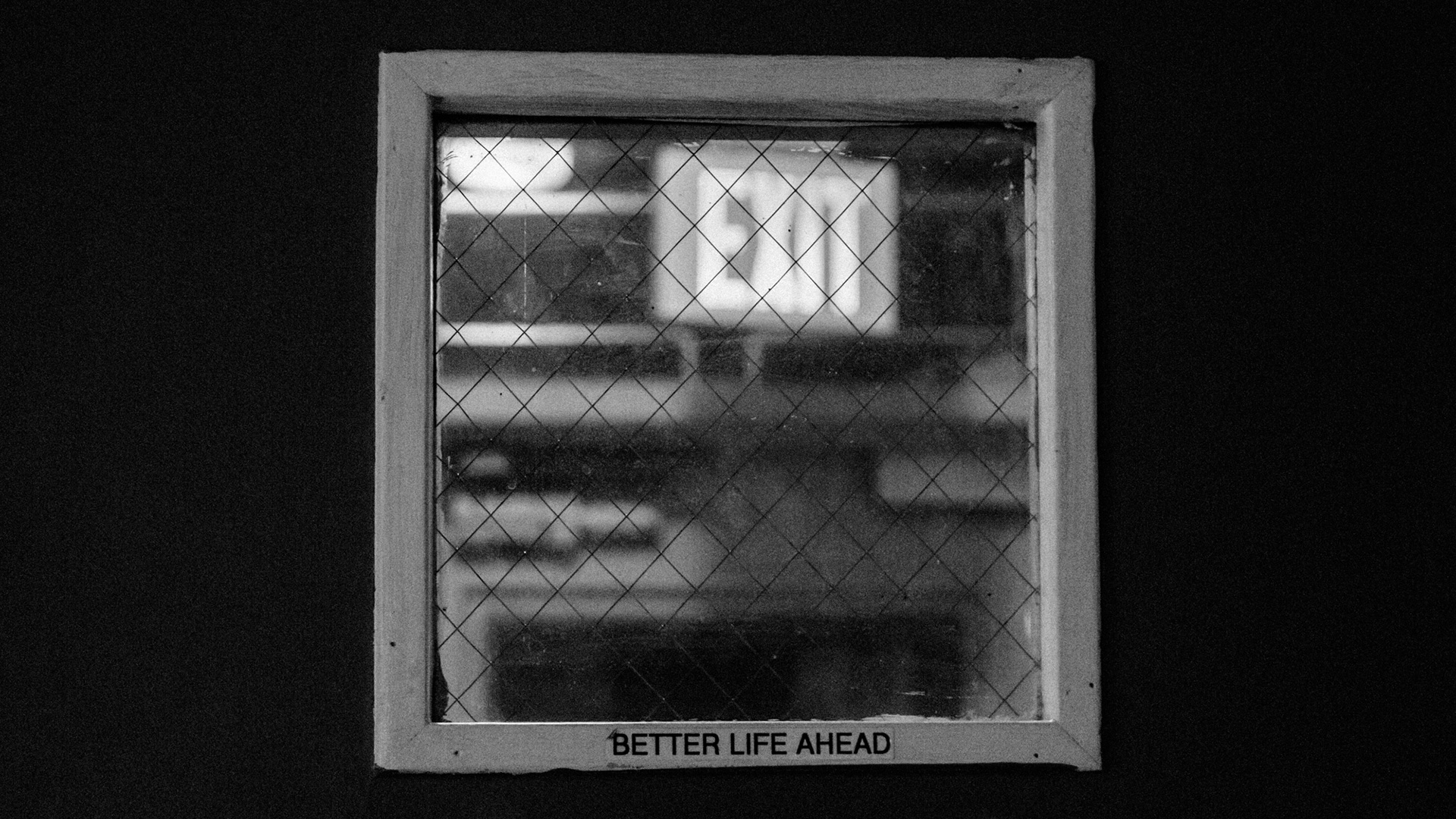 Exit sign at Williams Street, December 5th, 2017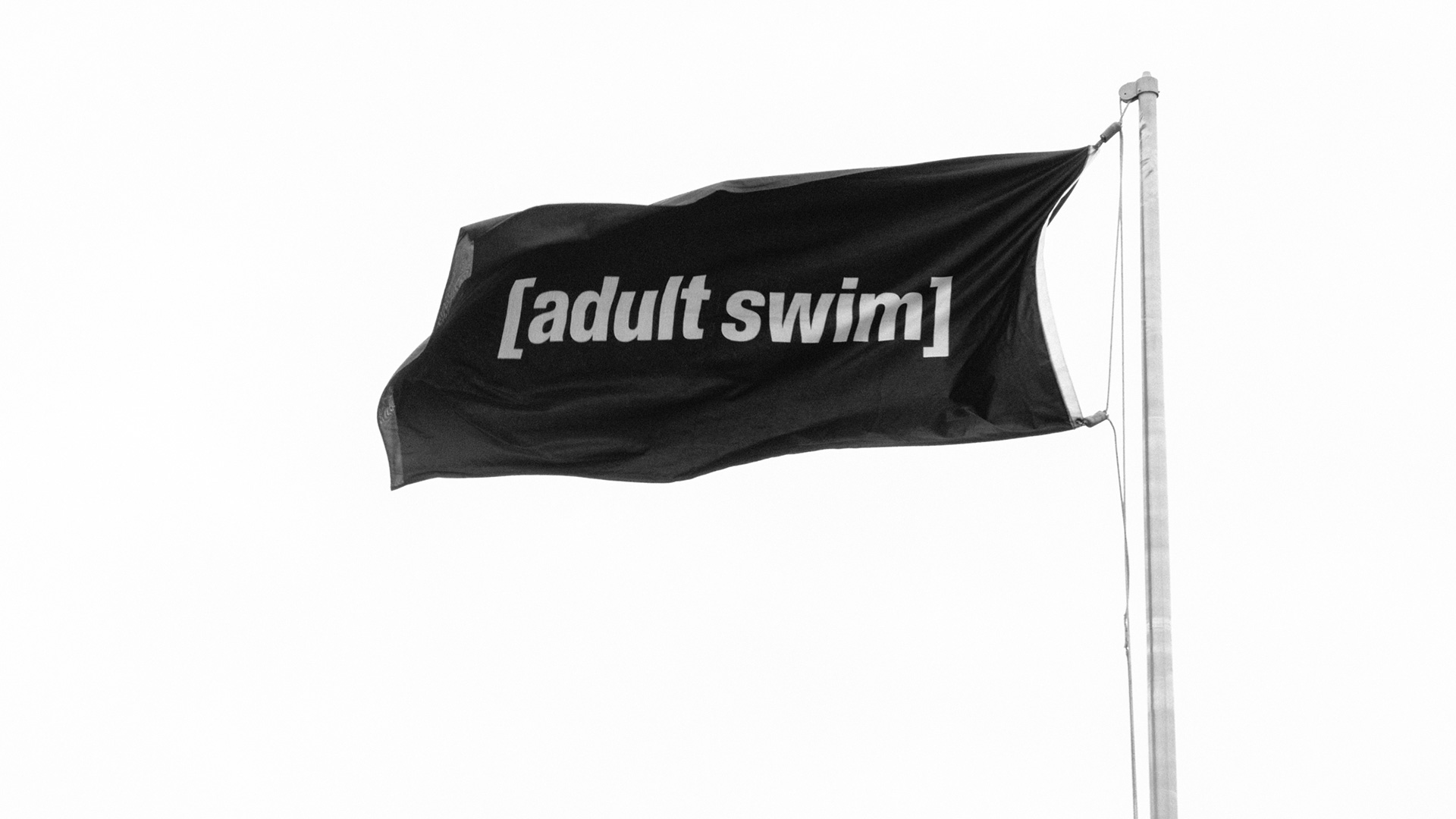 [adult swim] flying over Williams Street, December 27th, 2017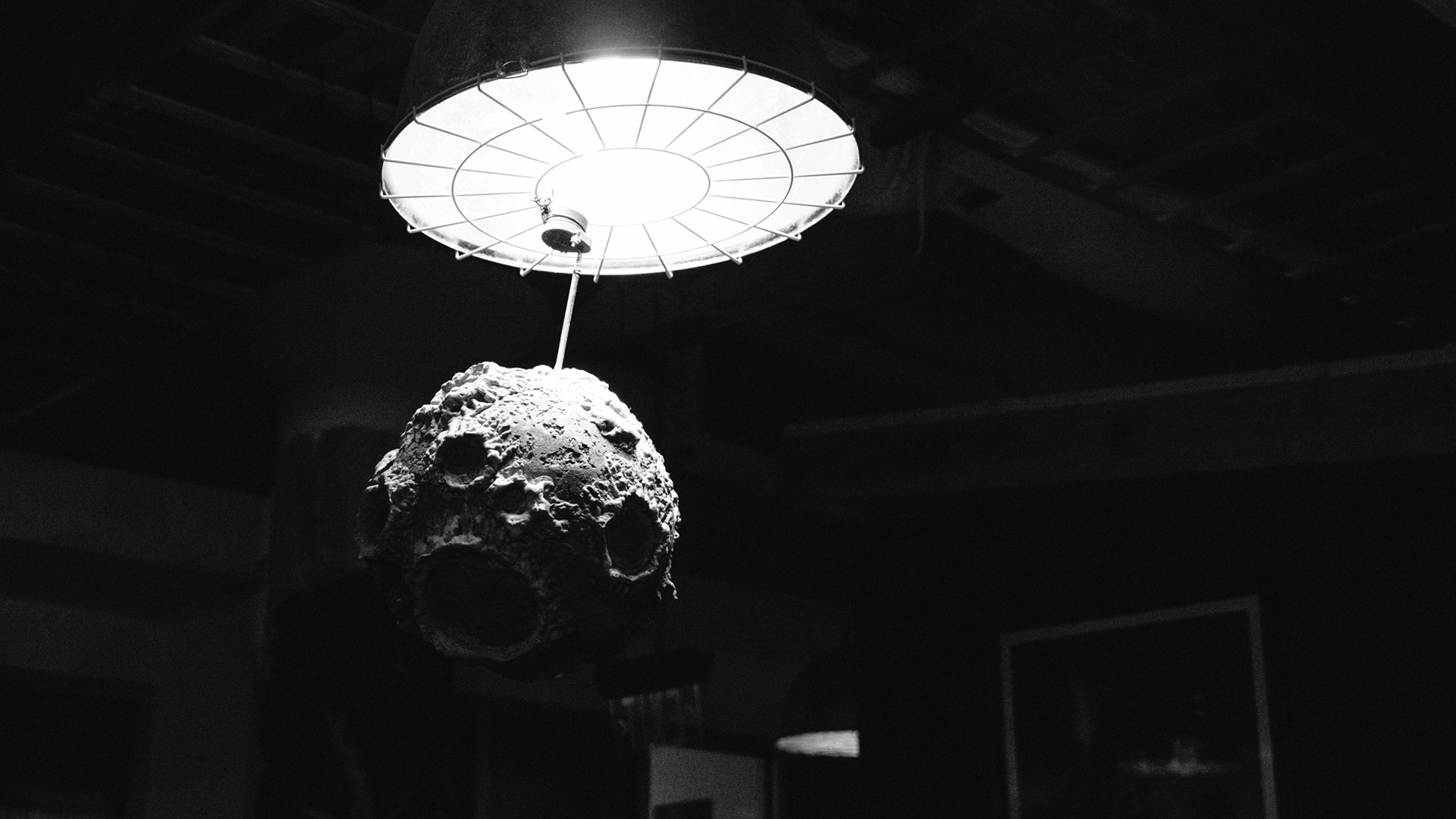 Space Ghost leftovers hanging by the editors, December 5th, 2017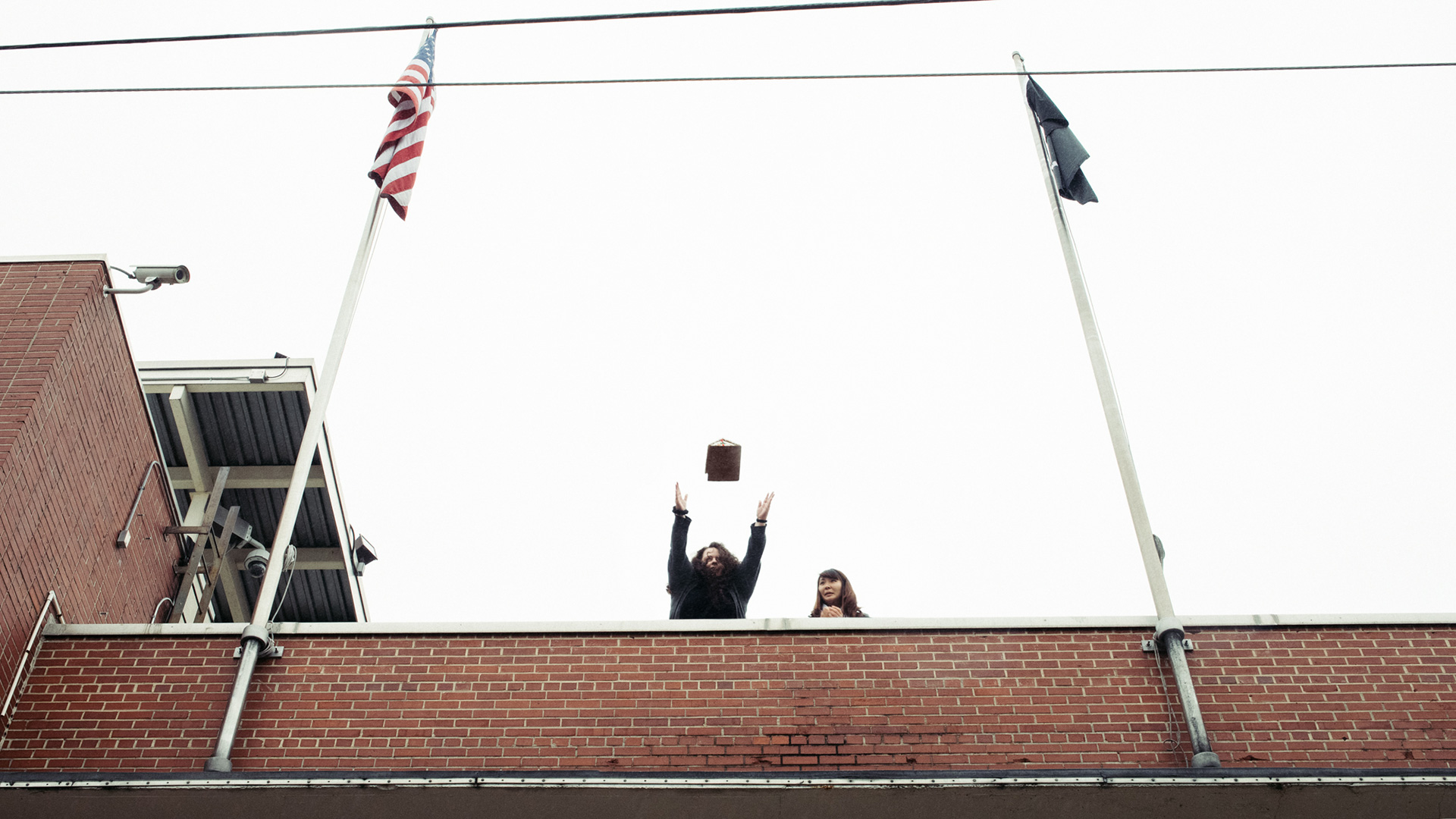 Corinne and Susie hurling gingerbread houses off the office roof, December 21st, 2017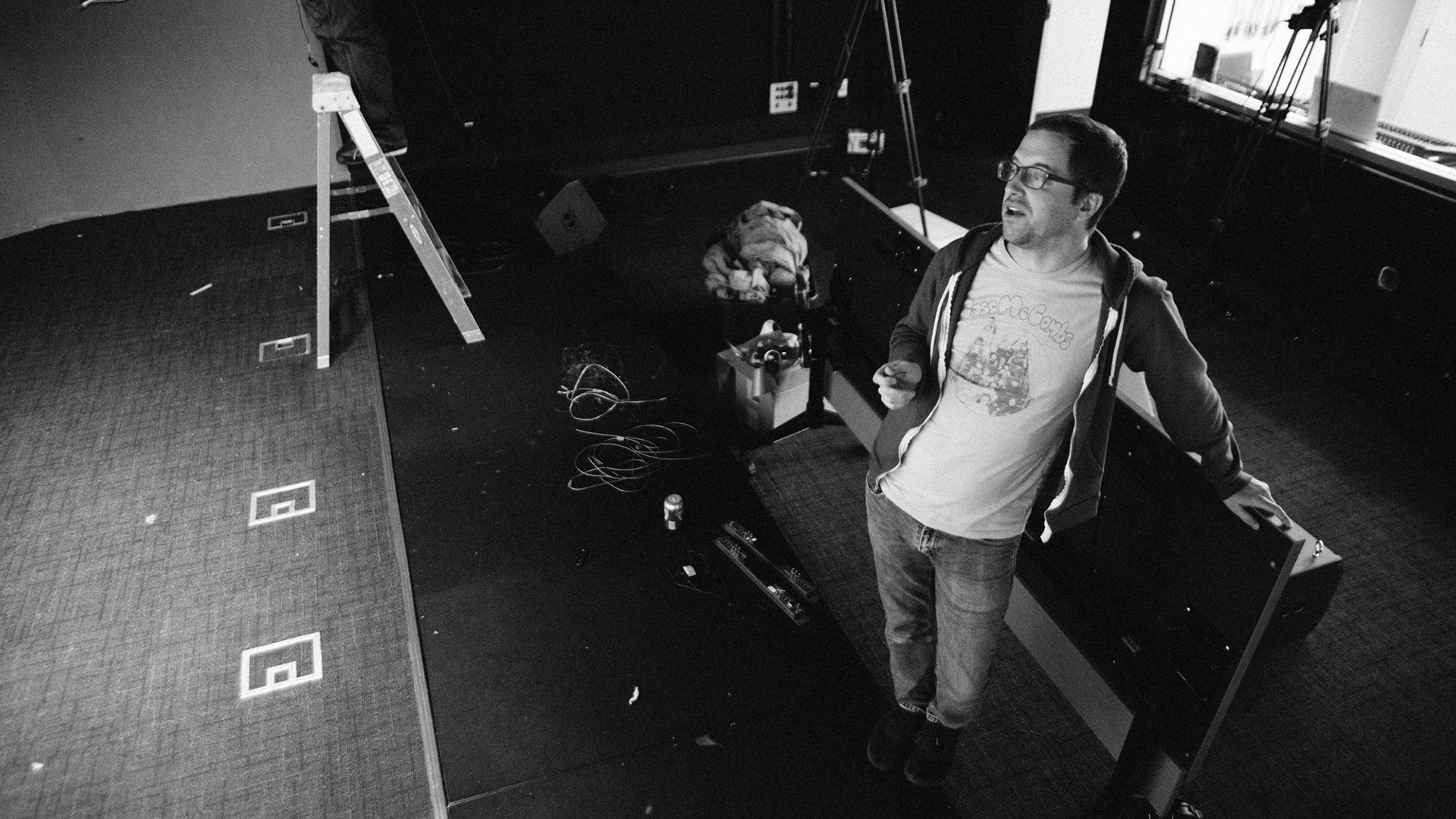 Dave and Josh working in Studio C, December 20th, 2017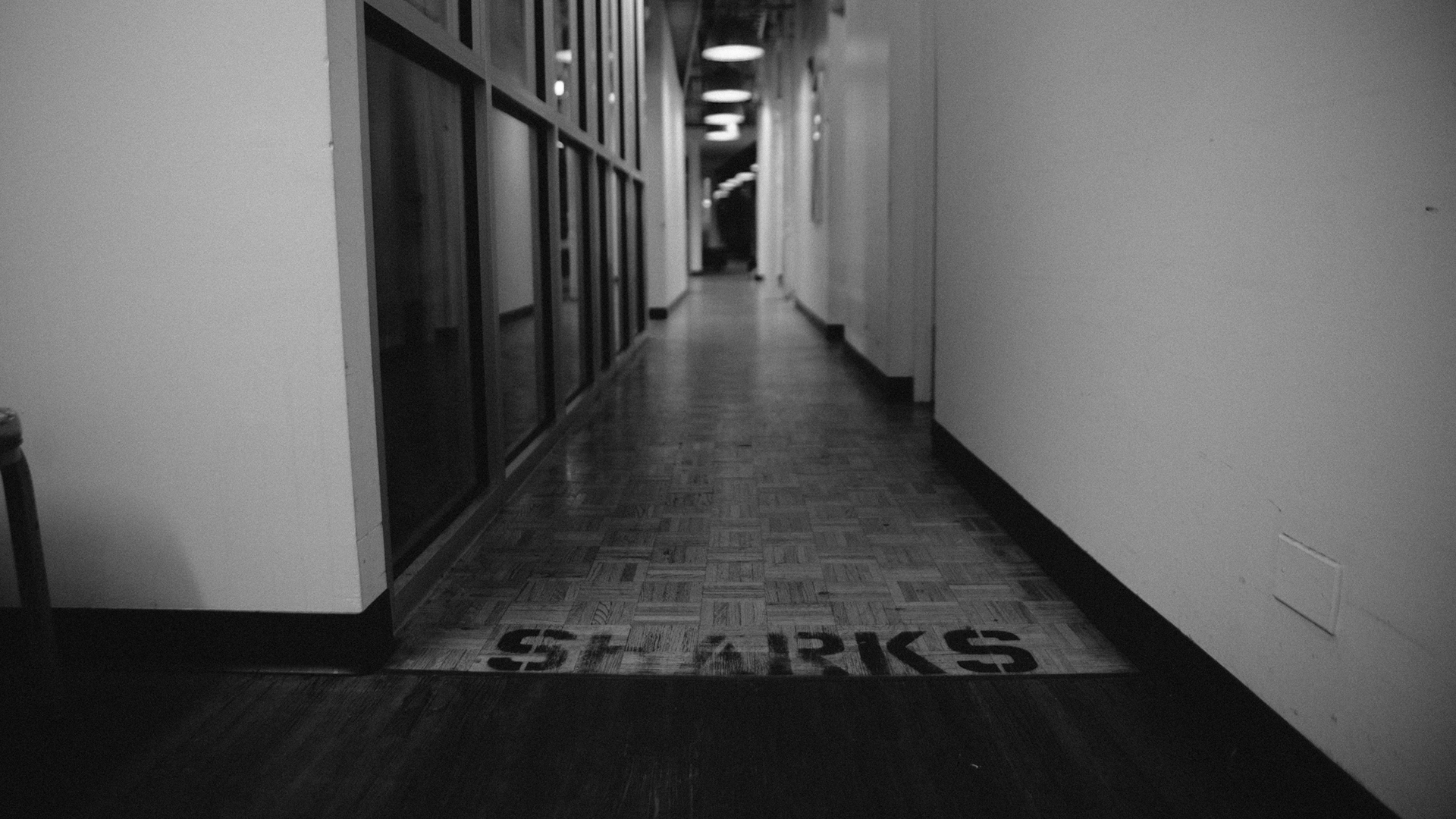 "Sharks", December 19th, 2017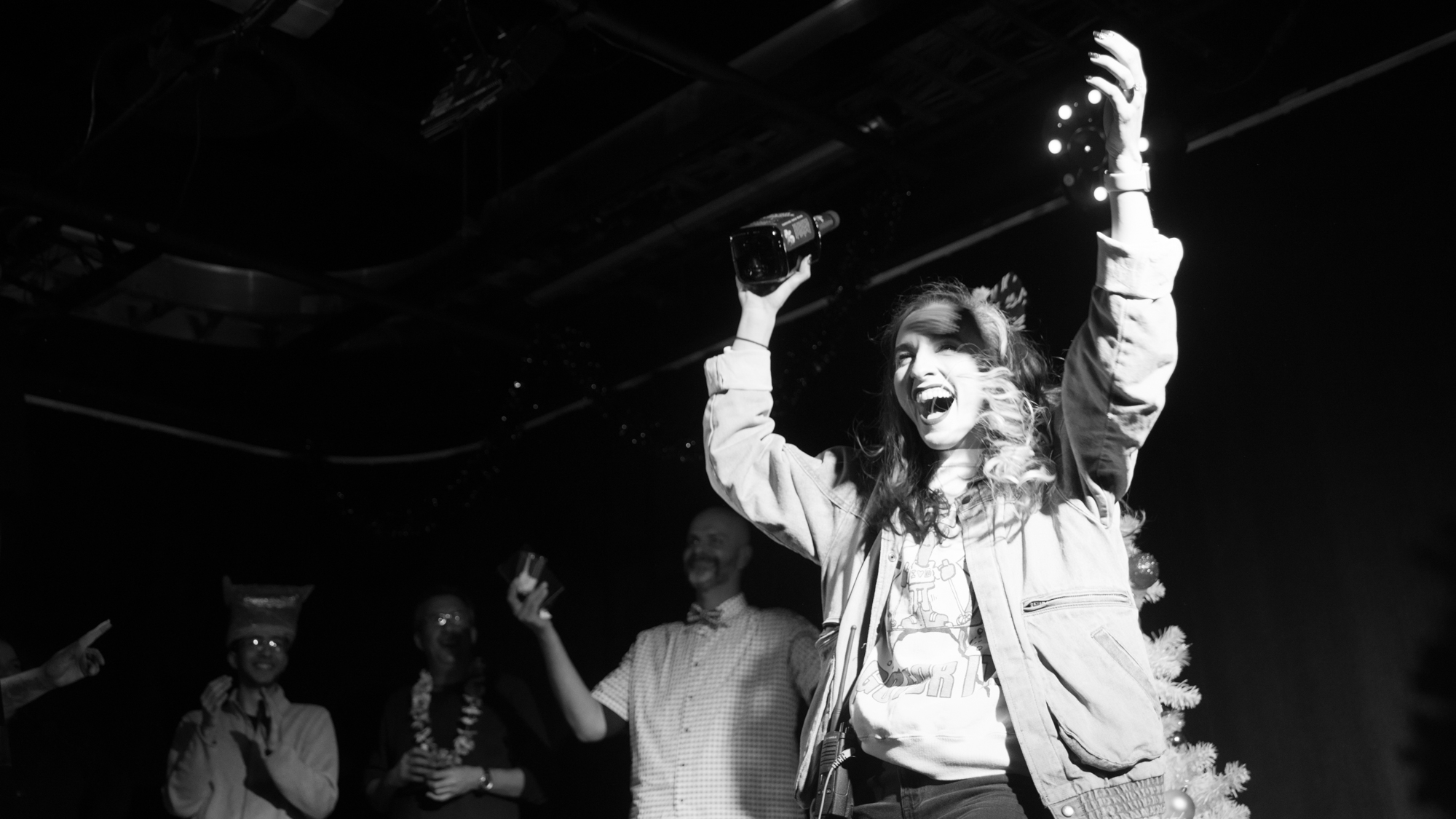 Stephanie winning a great gift during the office Holiday Spectacular, December 15th, 2017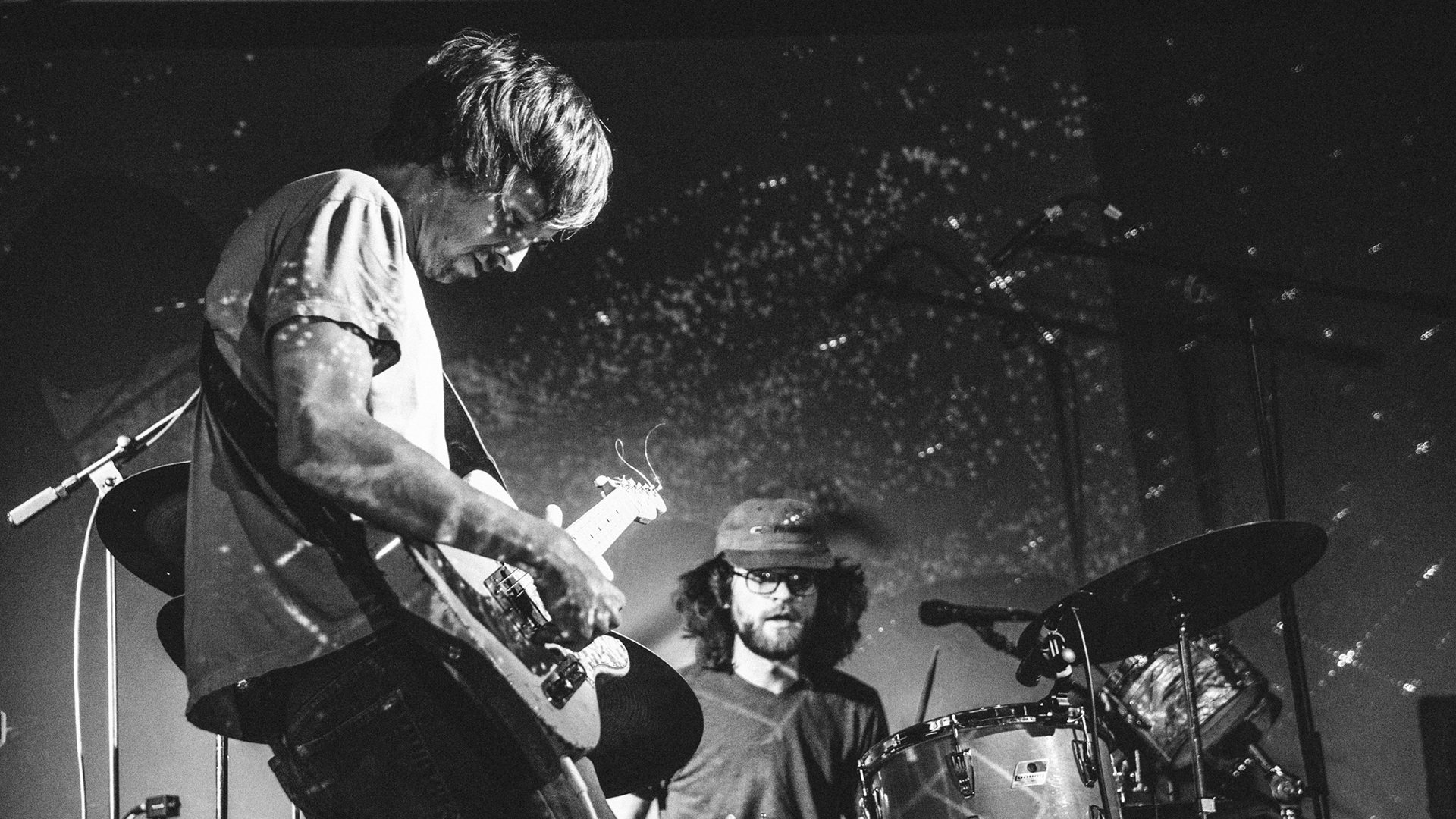 Tiger and Joseph of Morning Teleportation on Bloodfeast, December 12th, 2017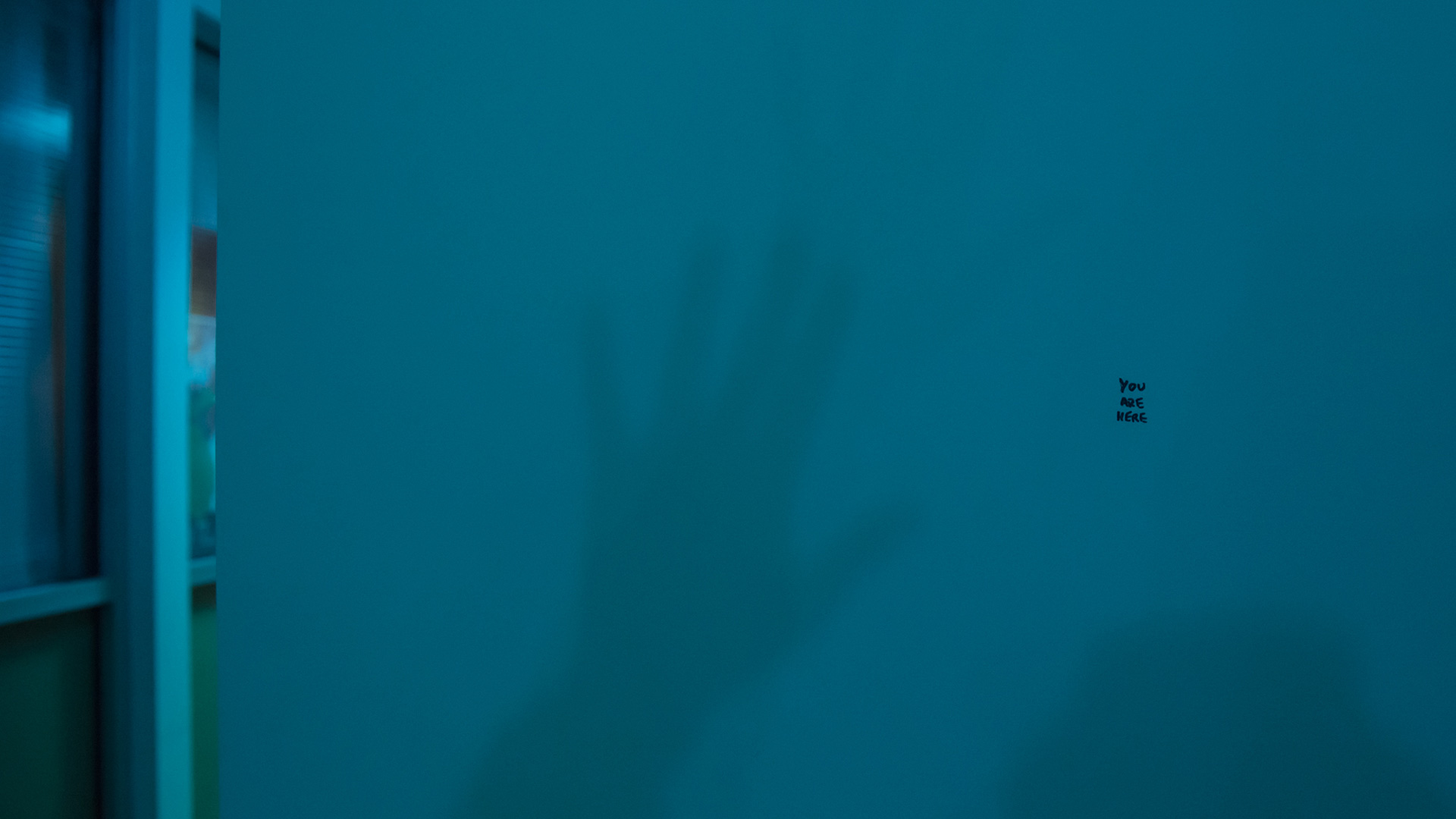 Photographer's self-portrait with office graffiti, December 14th, 2017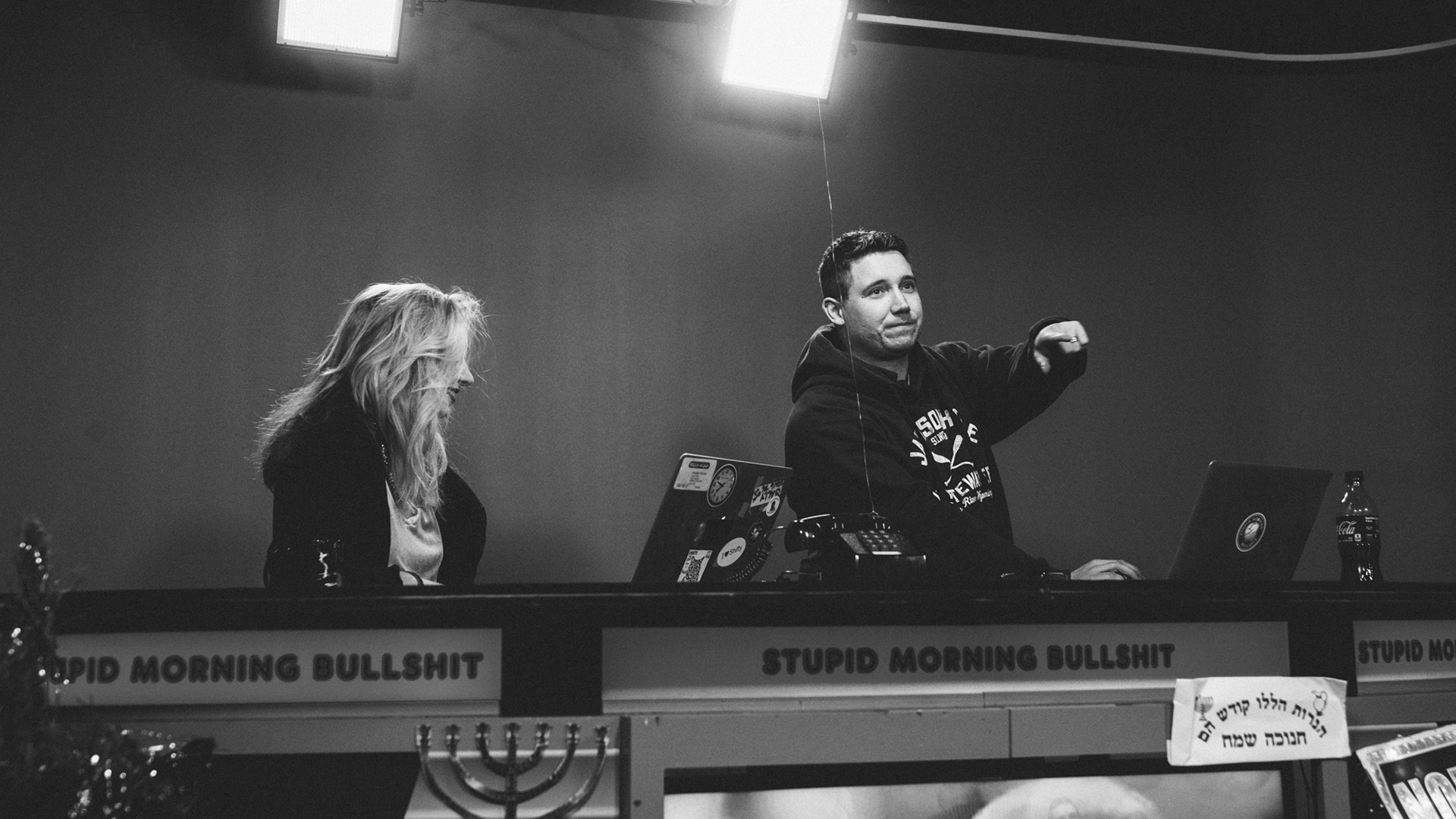 Jono thanking the crew of Stupid Morning Bullshit during his last show, December 13th, 2017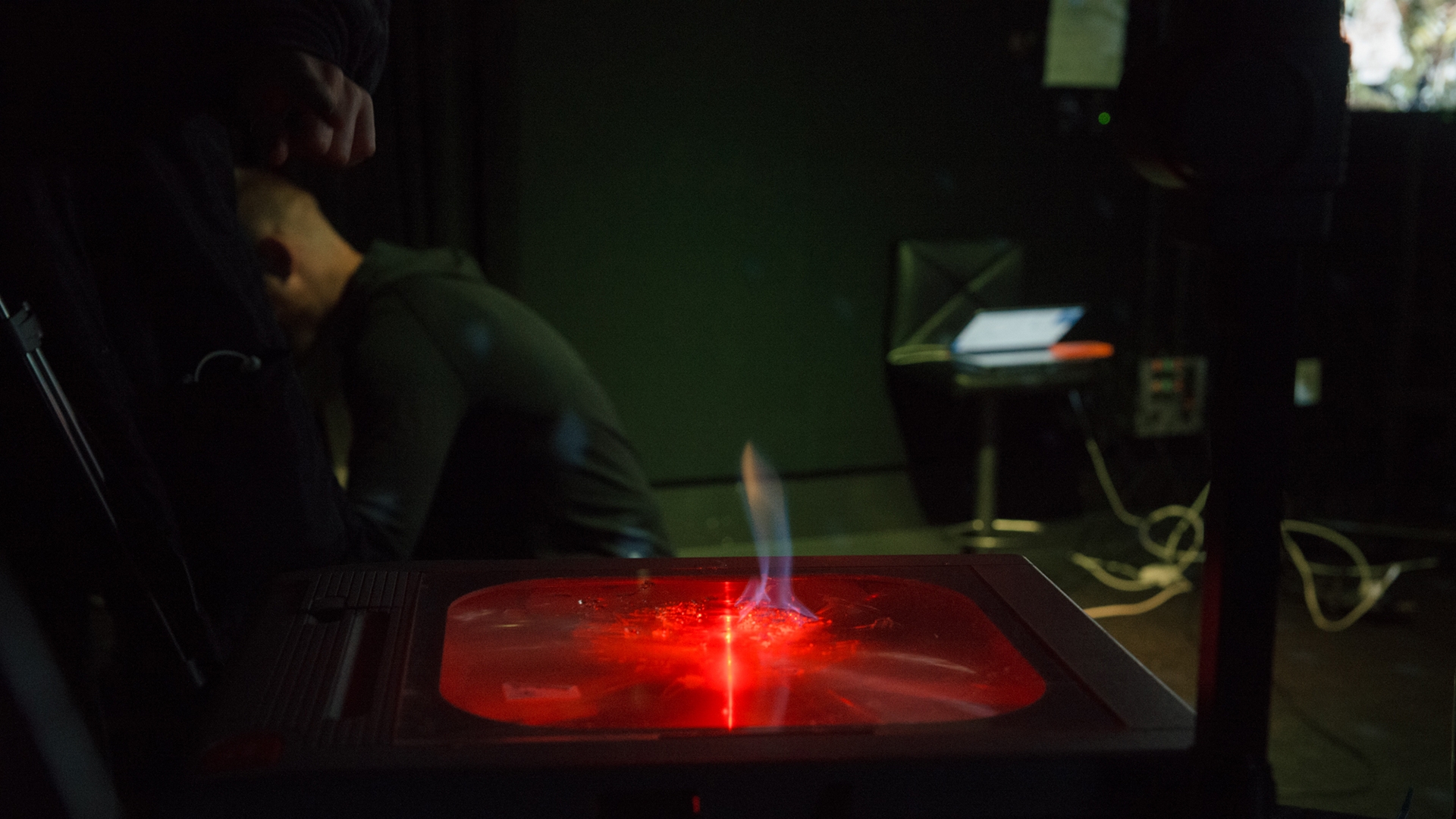 Lighting things on fire during Bloodfeast, December 11th, 2017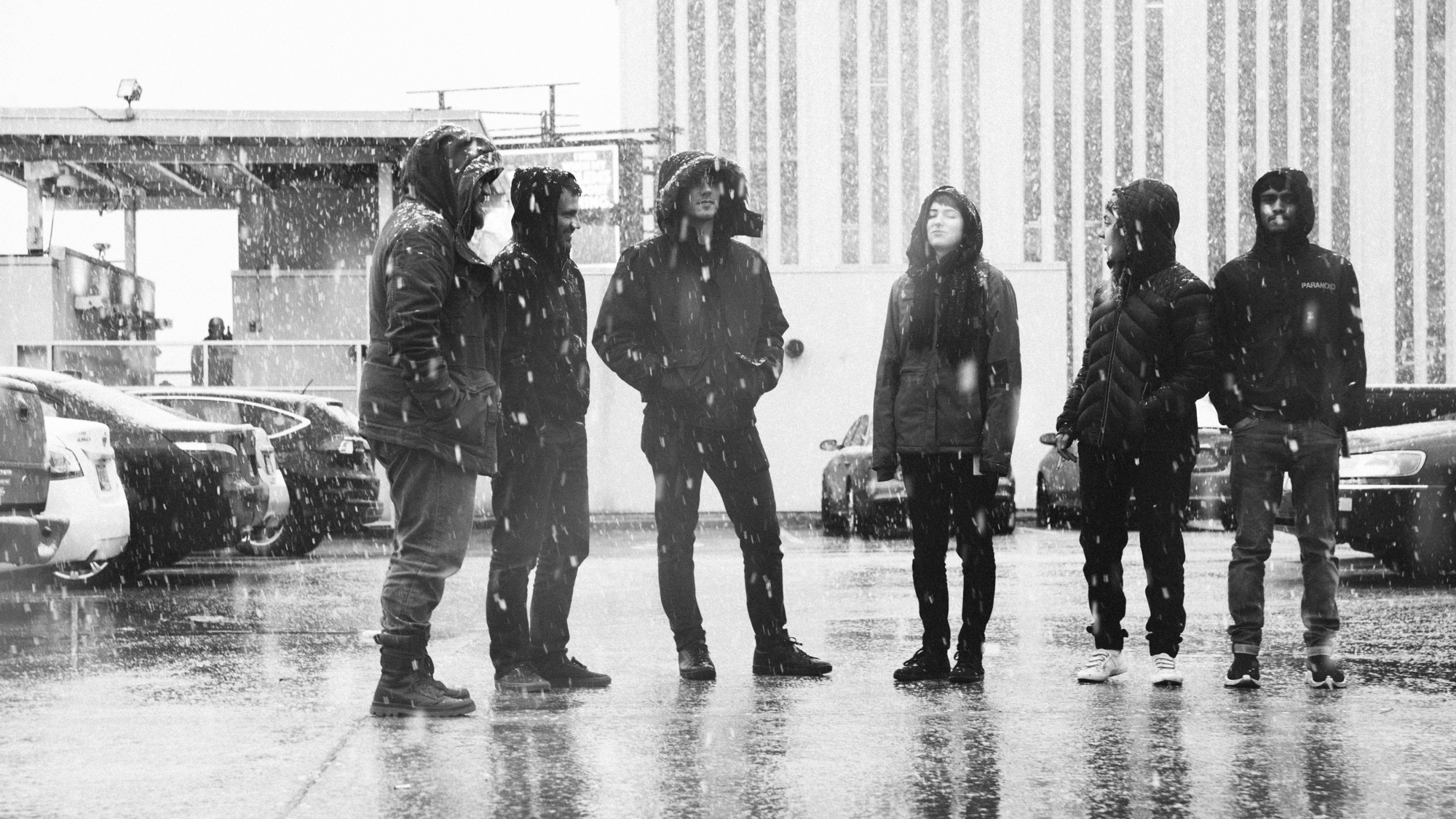 Snow Day at Williams Street, December 8th 2017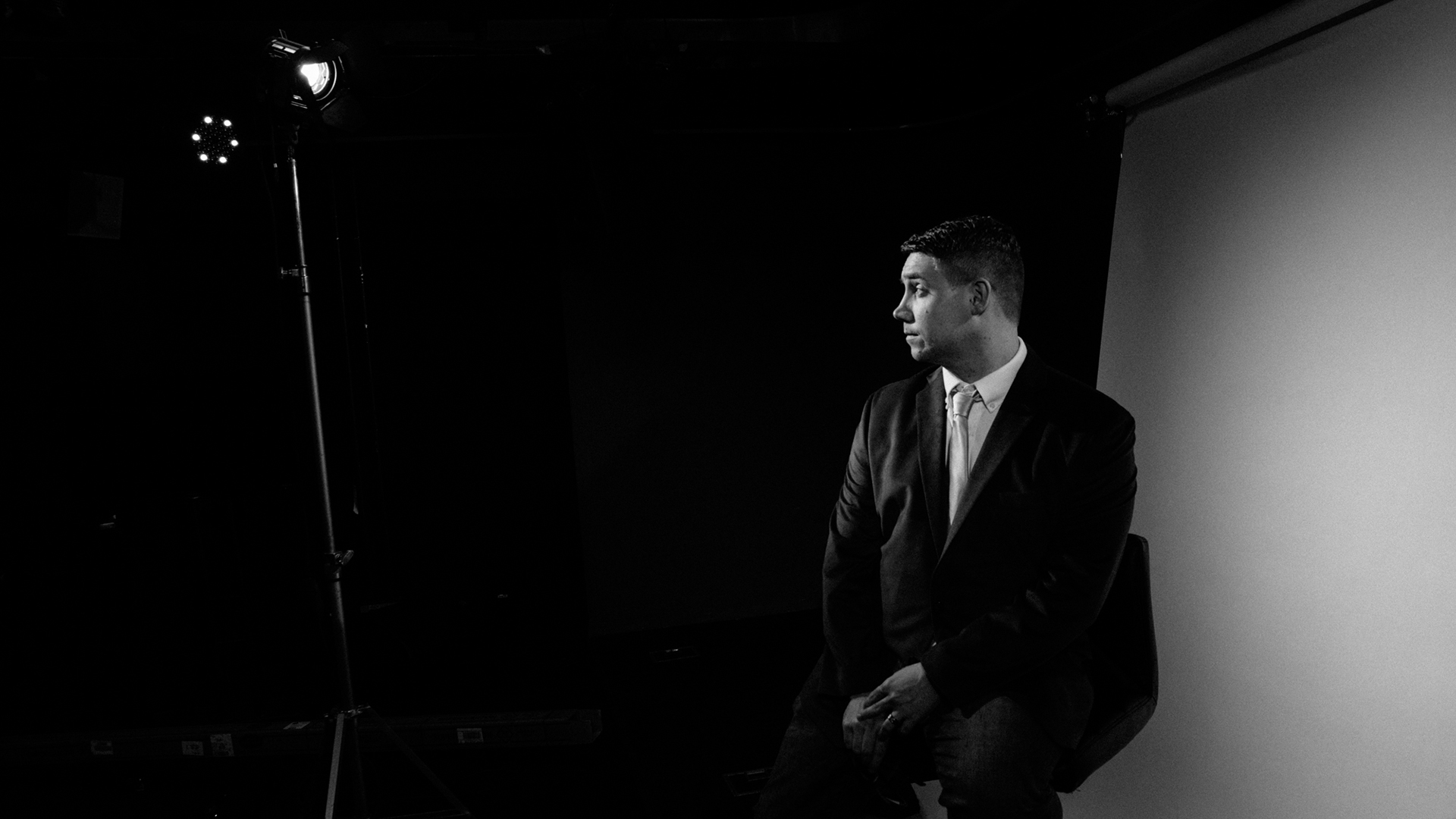 Jono sitting for a headshot, December 7th 2017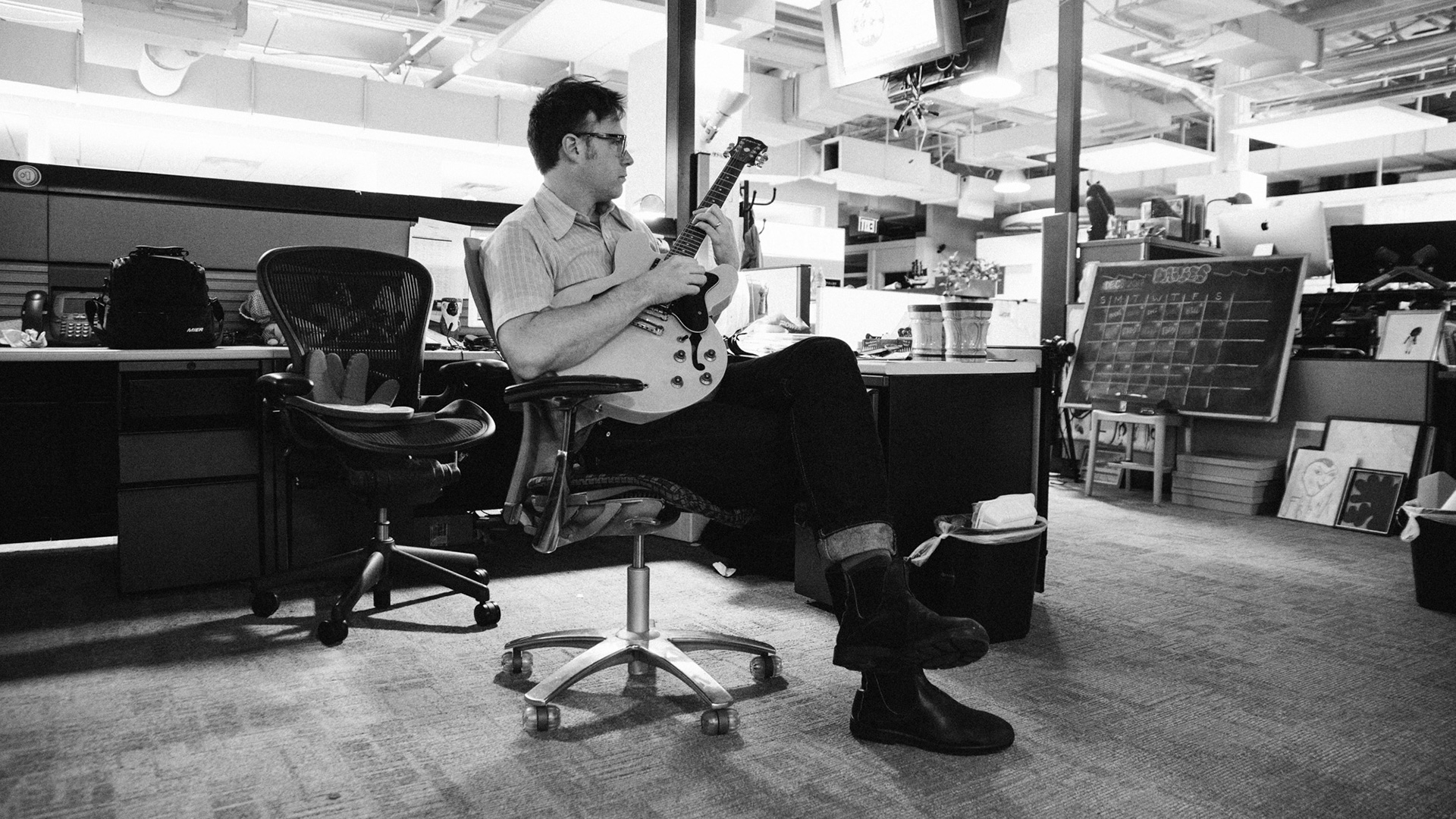 Terry with guitar, December 6th, 2017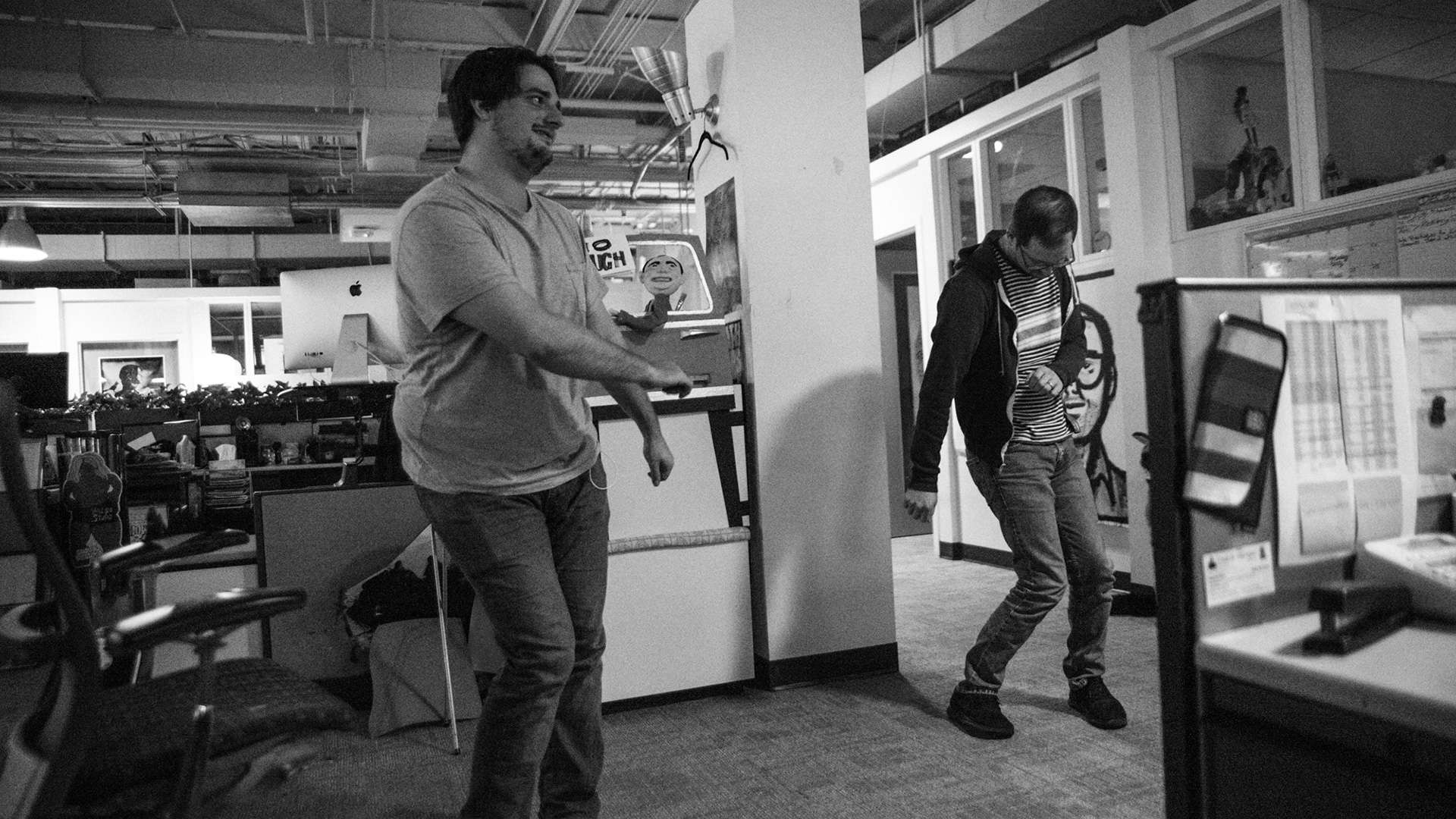 Max and Dave dancing before Bloodfeast, December 5th 2017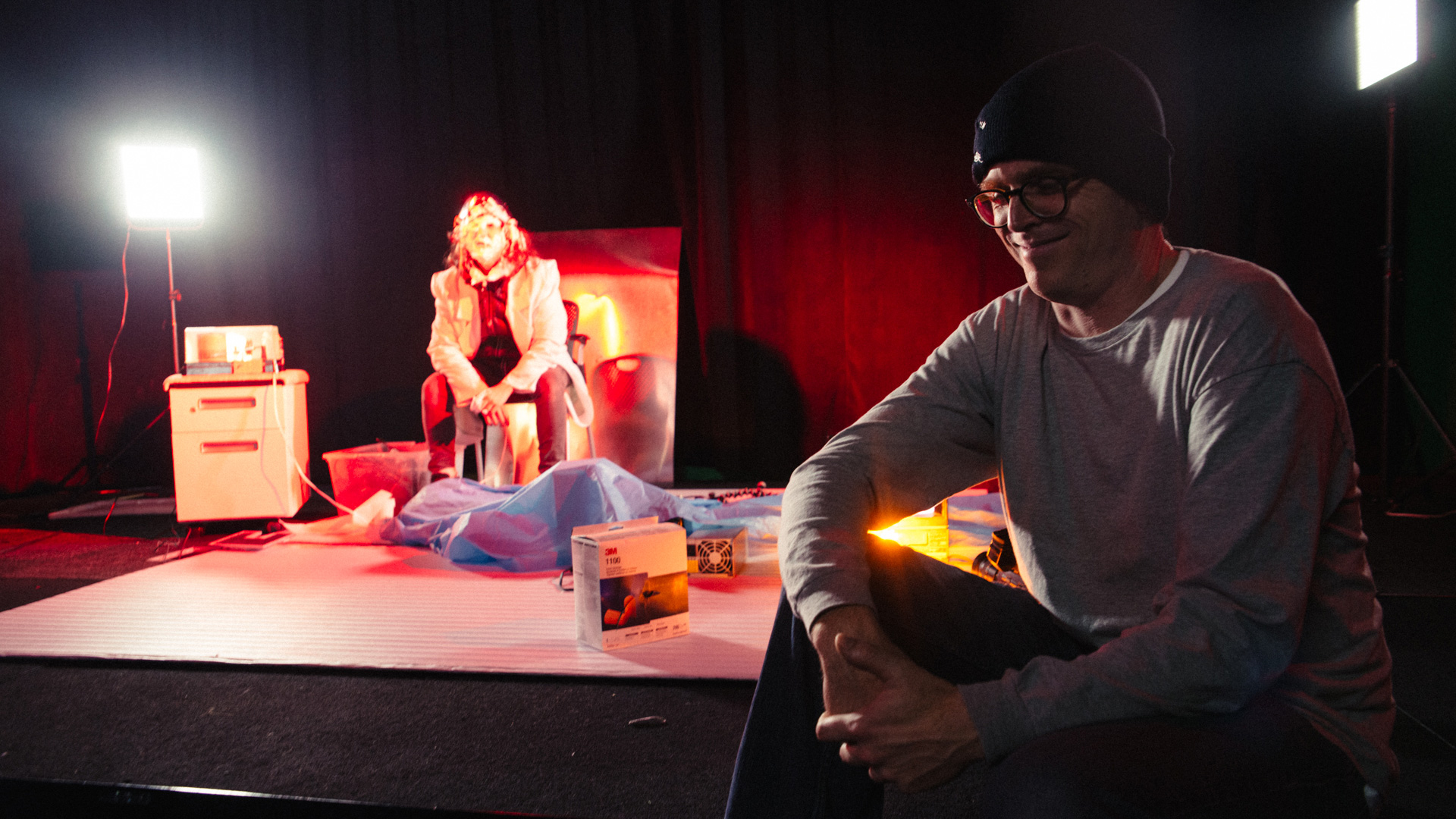 Rebecca and Josh during Bloodfeast. December 4th, 2017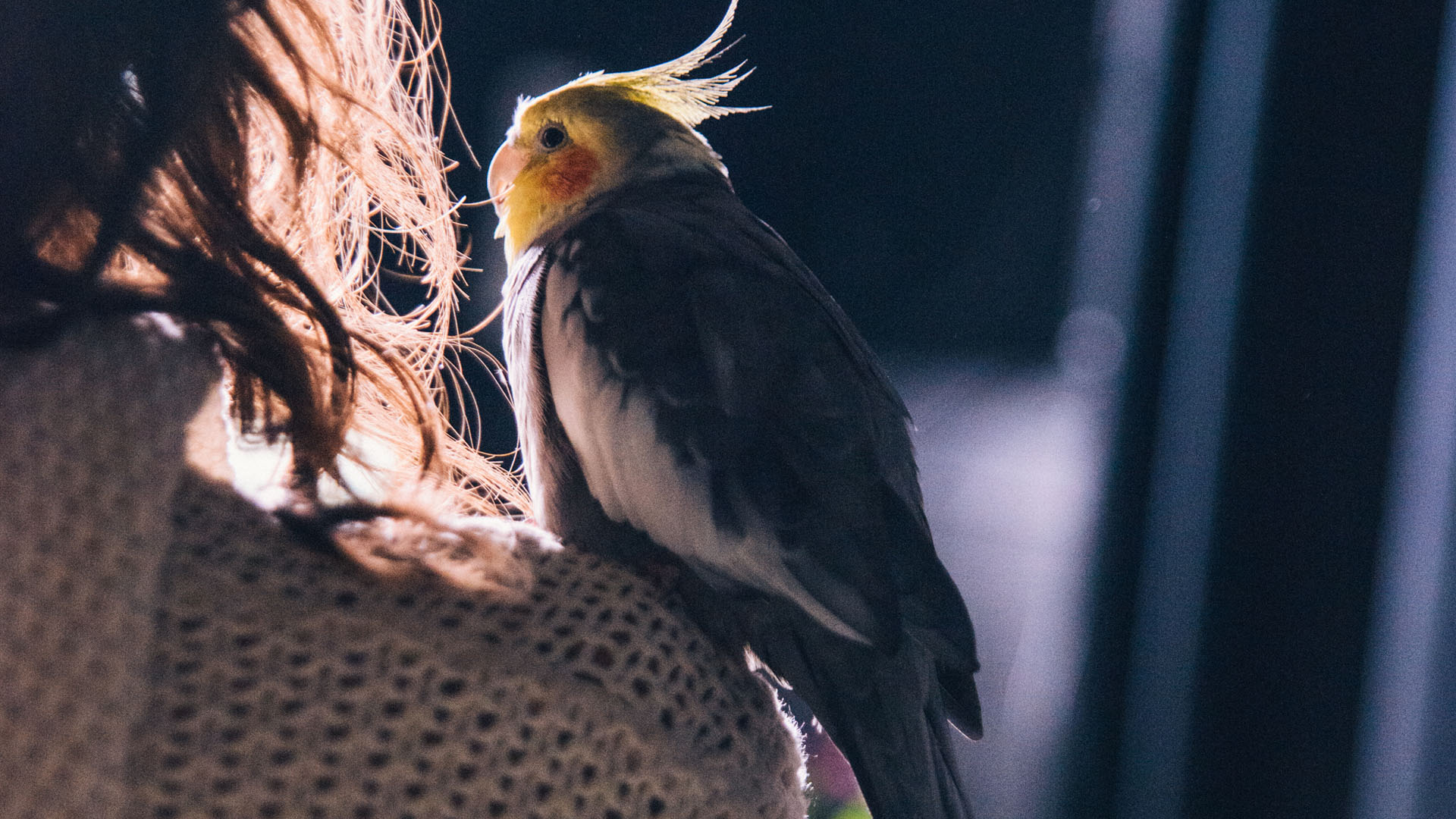 Steph and Birdie before How To Draw. September 22nd, 2017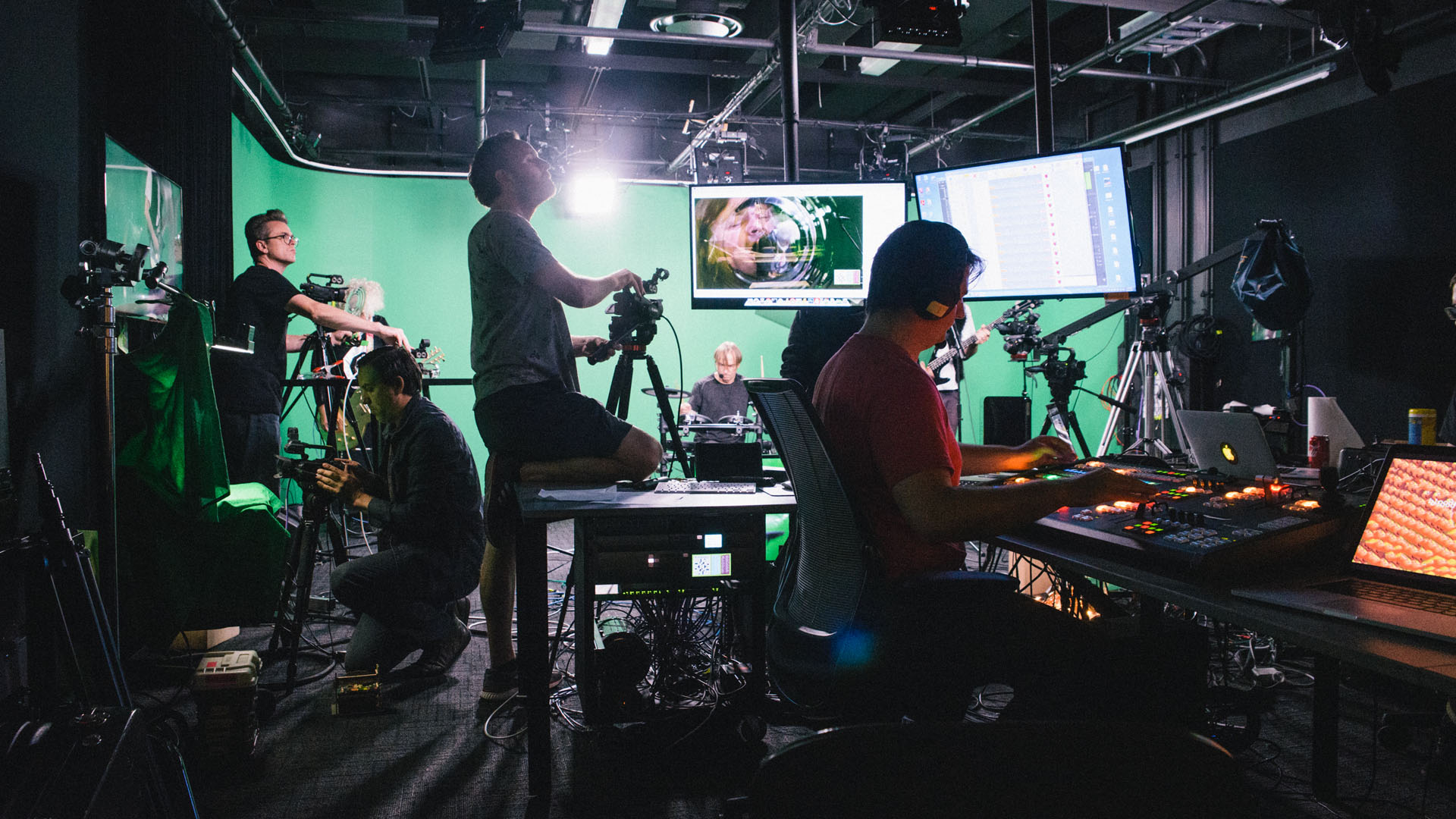 Max, Josh, Ian, and Doc during the Melvin's on Bloodfeast. September 21st, 2017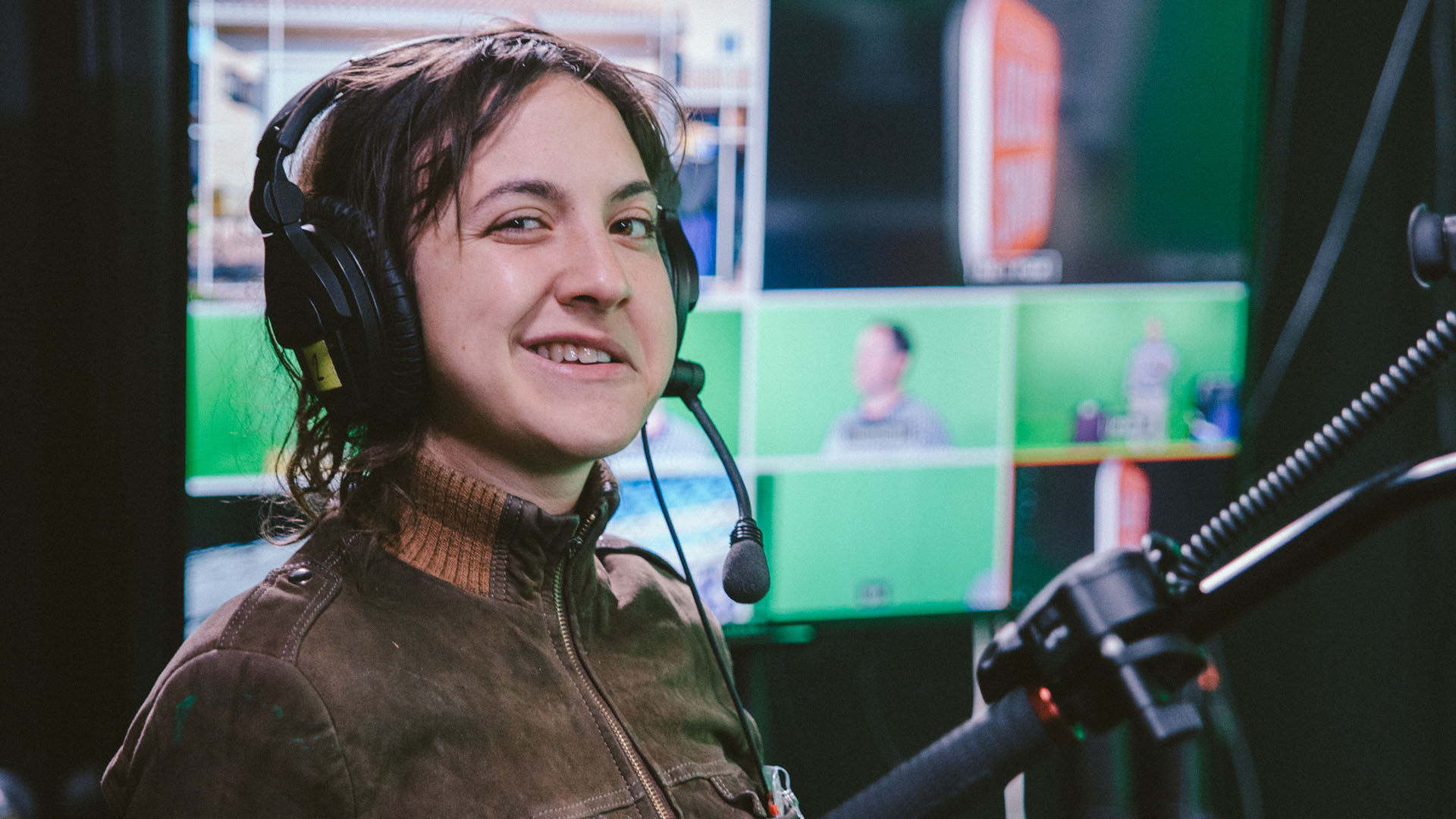 As Seen On Adult Swim, October 11th 2017 (Rebecca Shenfeld)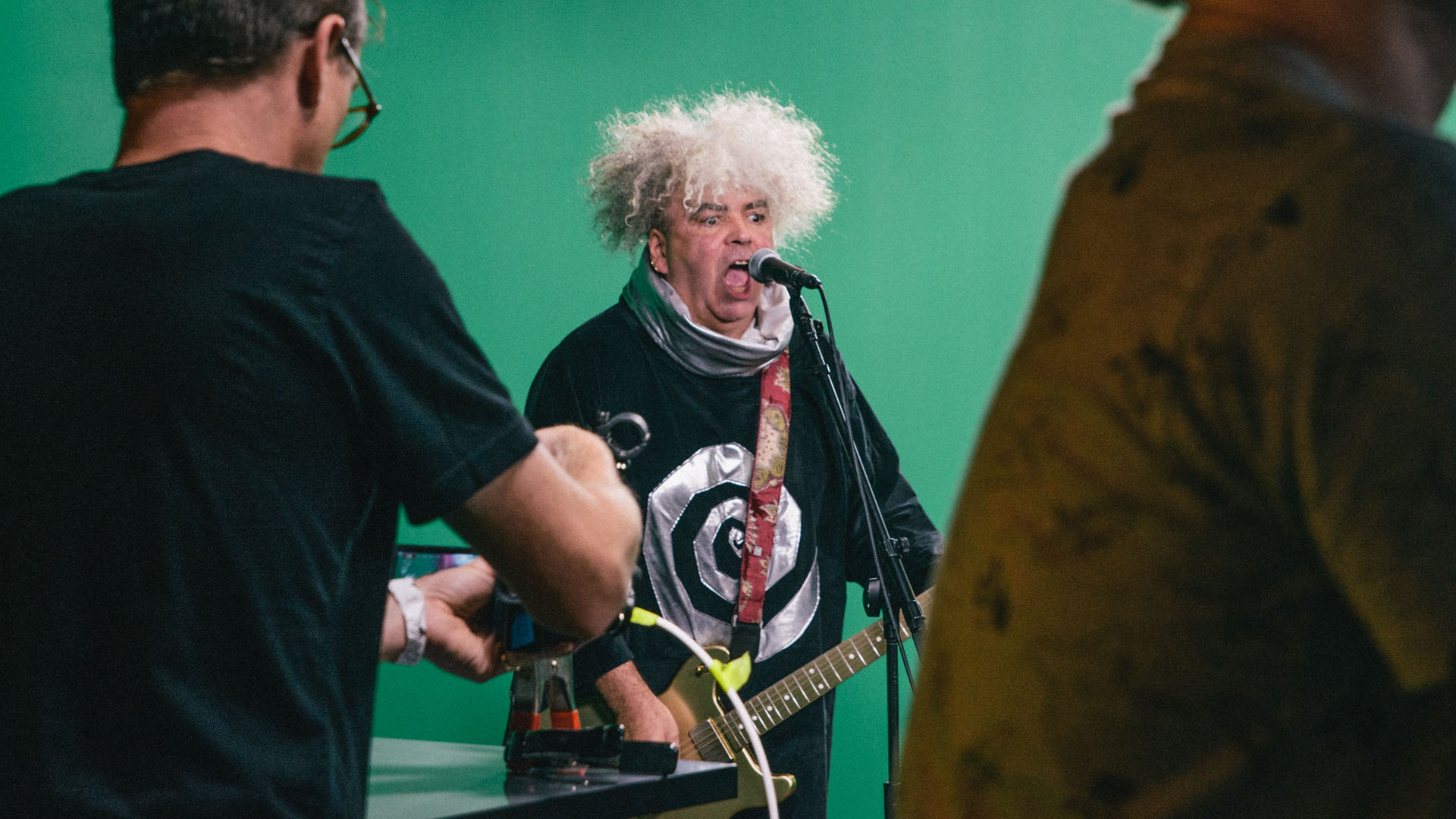 Live on Bloodfeast, September 21st, 2017 (Buzz Osborne of The Melvins)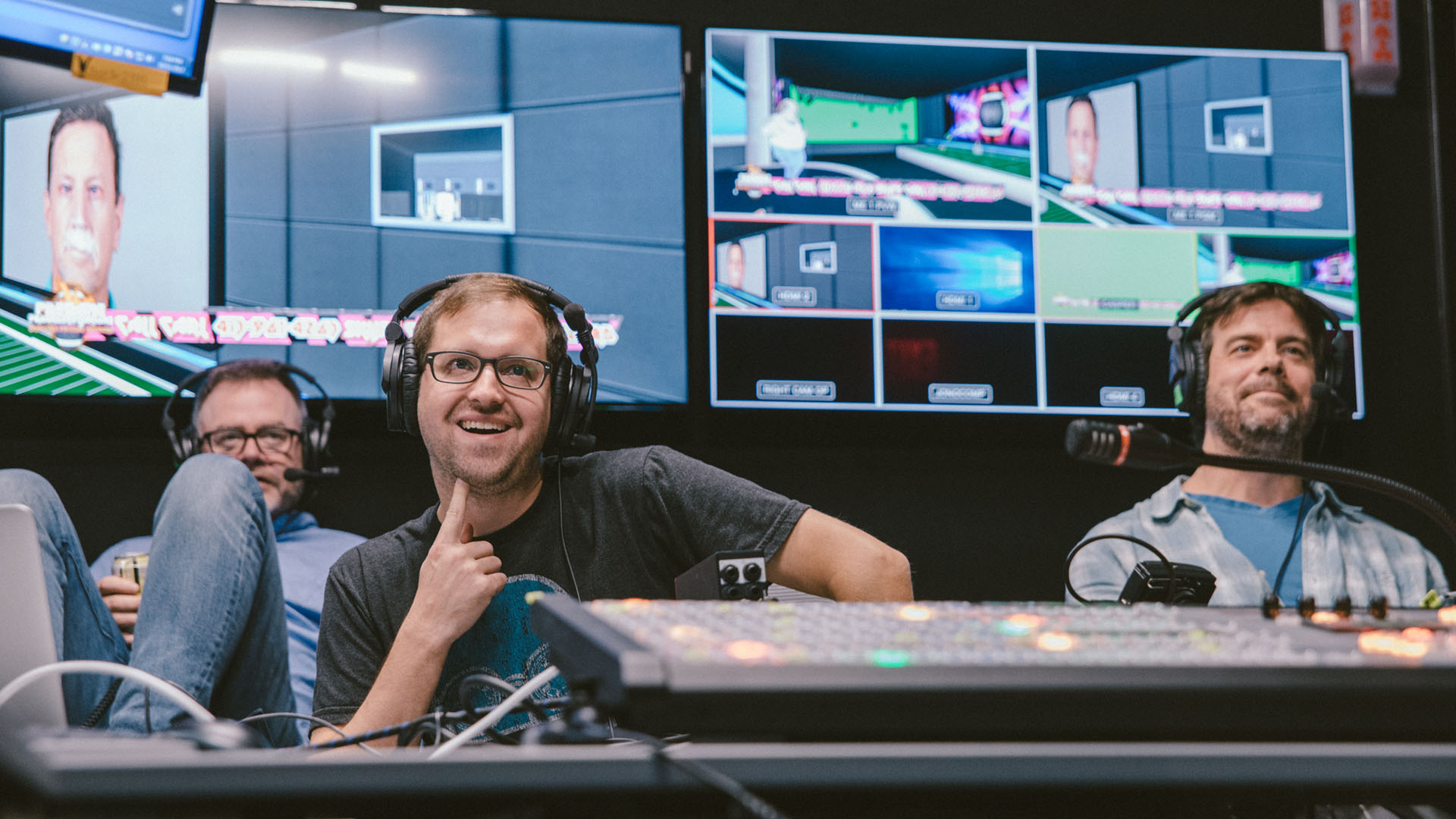 Studio B during Pregame Prognostifications From The Pigskin Wyzzard, October 11th, 2017 (Matt Harrigan, Dave Bonawits, Mike Schatz)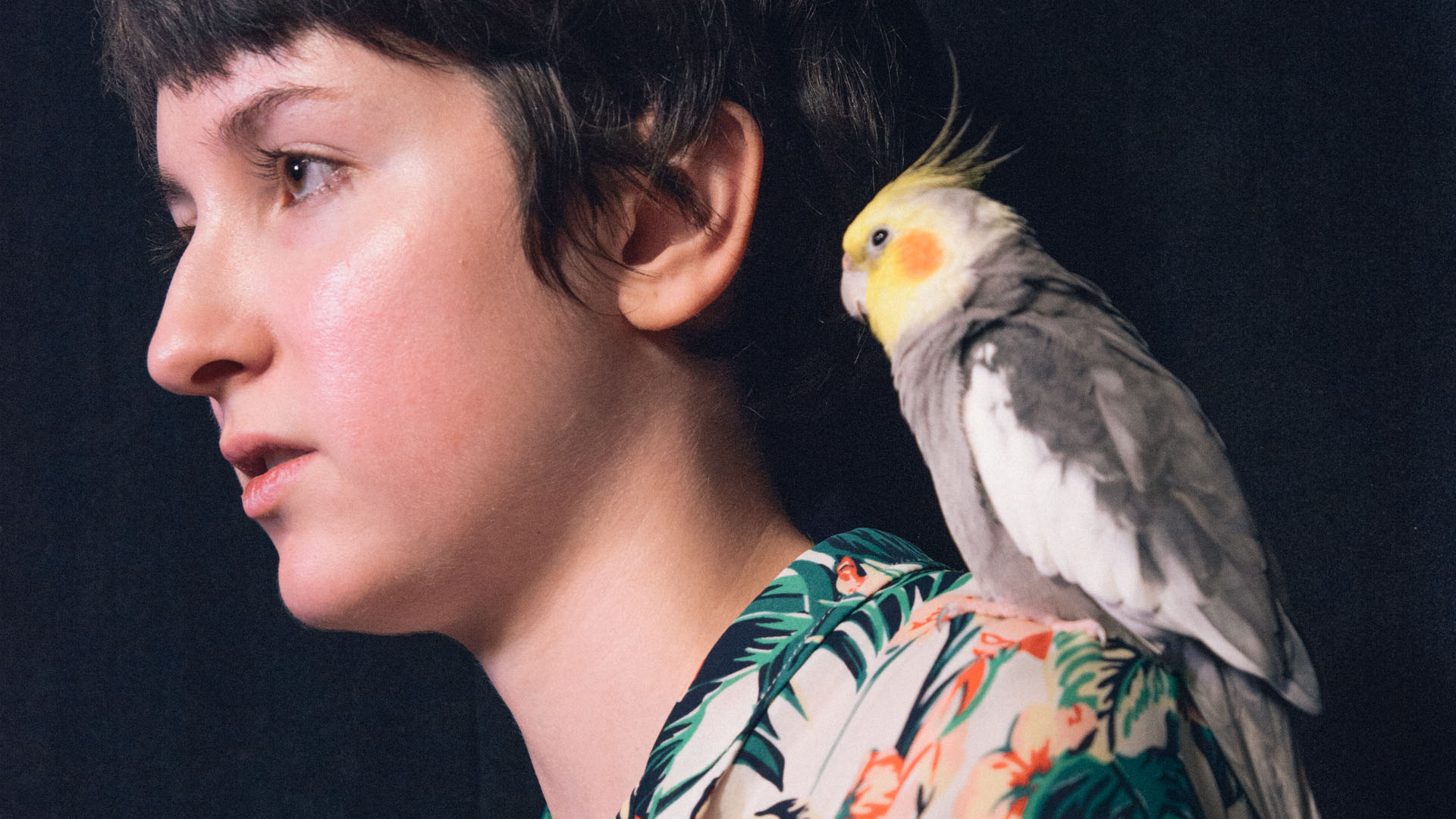 (Lauren Payne and Birdie)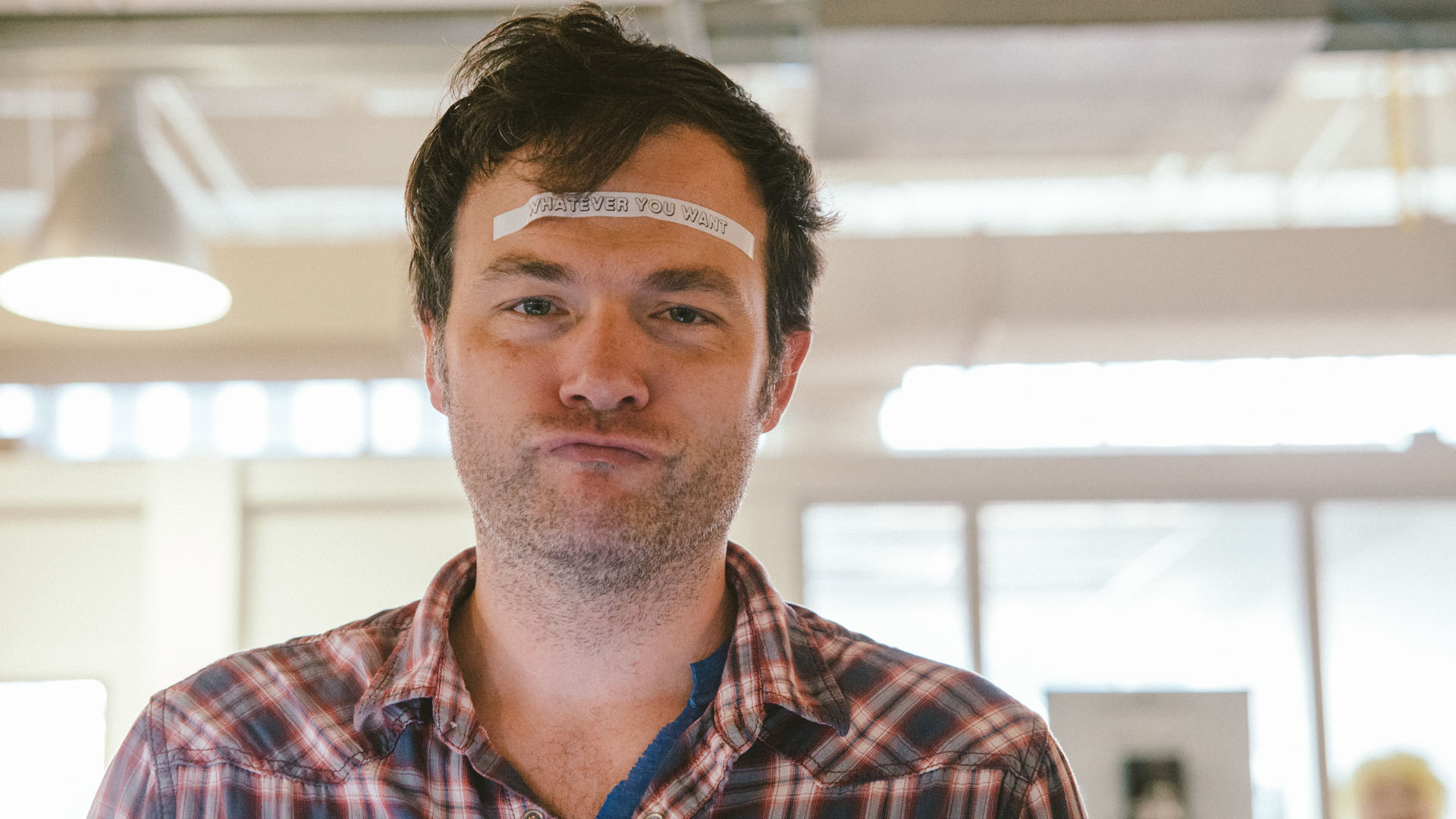 (Terrence White)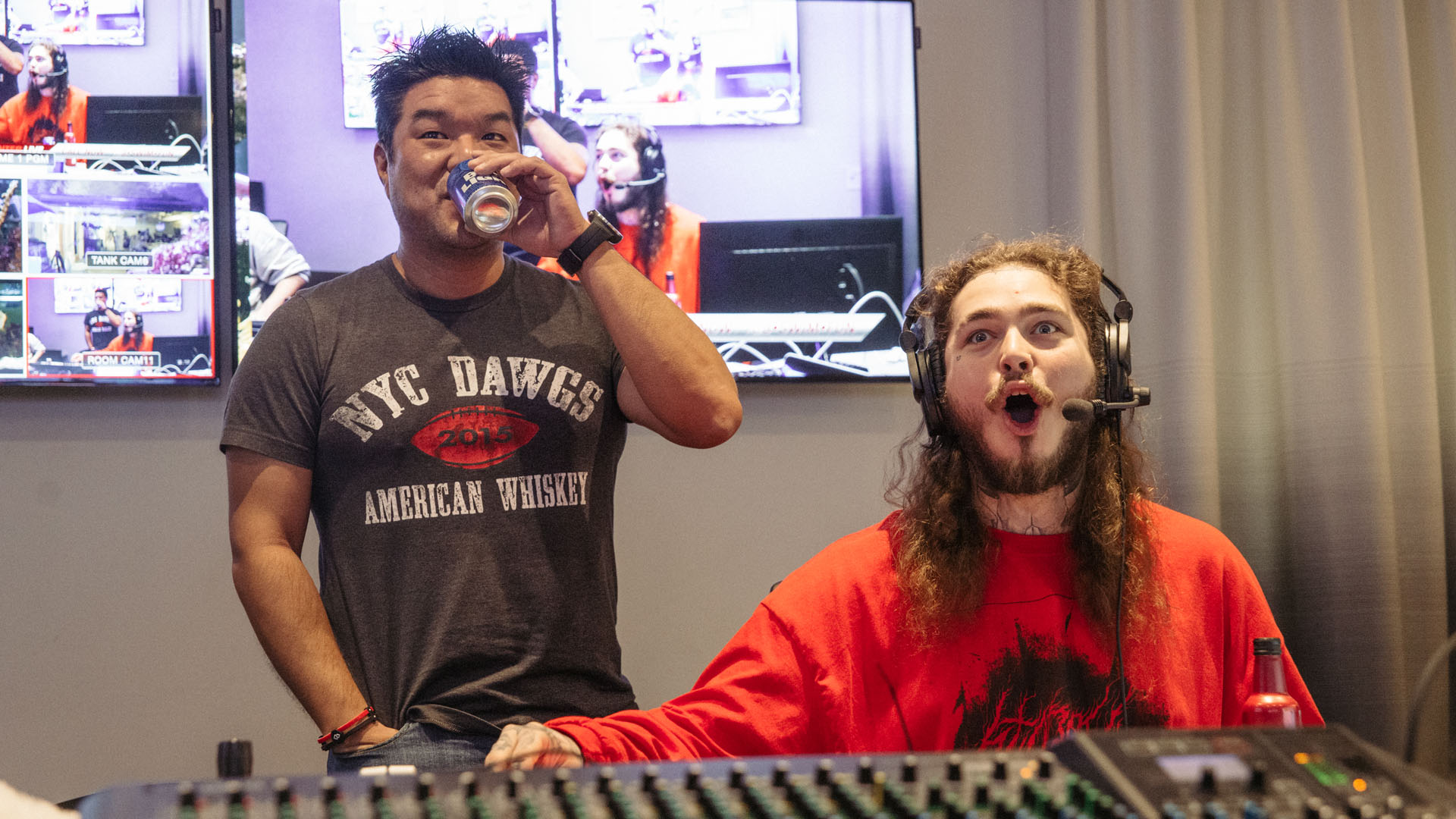 Fishcenter Live, October 31st 2017 (Andrew Choe and Post Malone)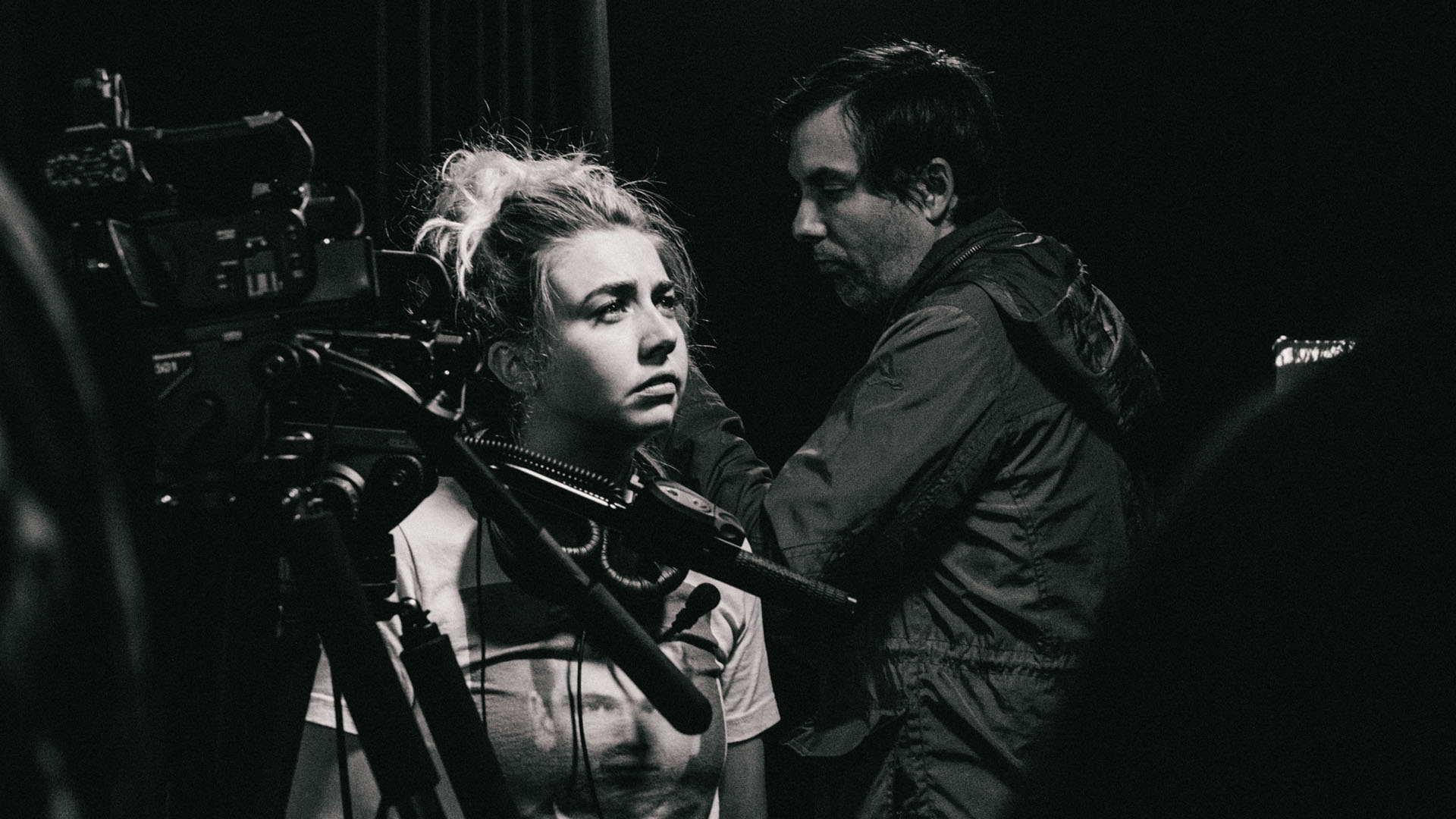 As Seen On Adult Swim, October 11th 2017 (Sally Skinner and Ian Cone)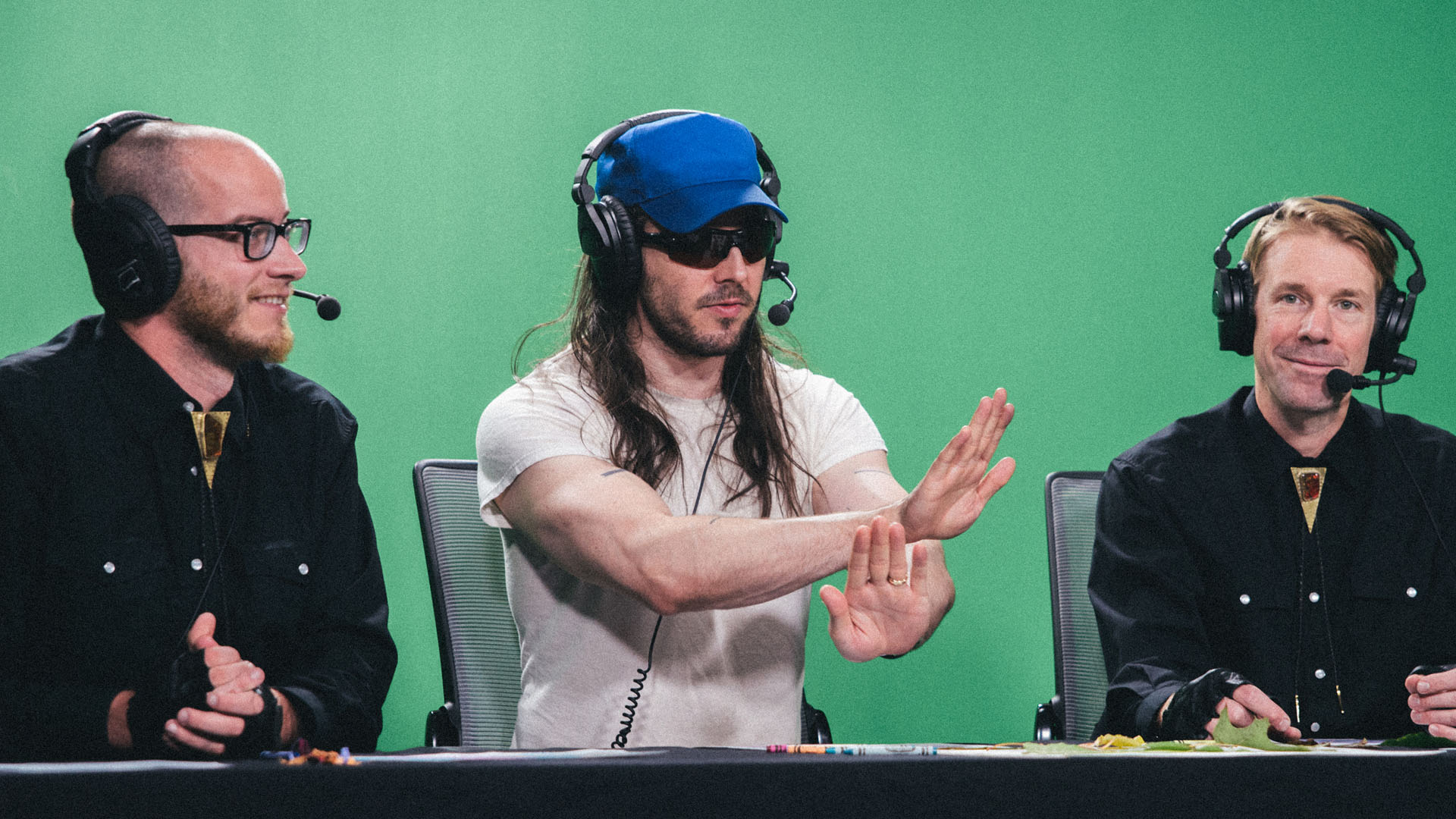 Williams Street Swap Shop, October 23th 2017 (Zach White, Andrew W.K., Matt Hutchinson)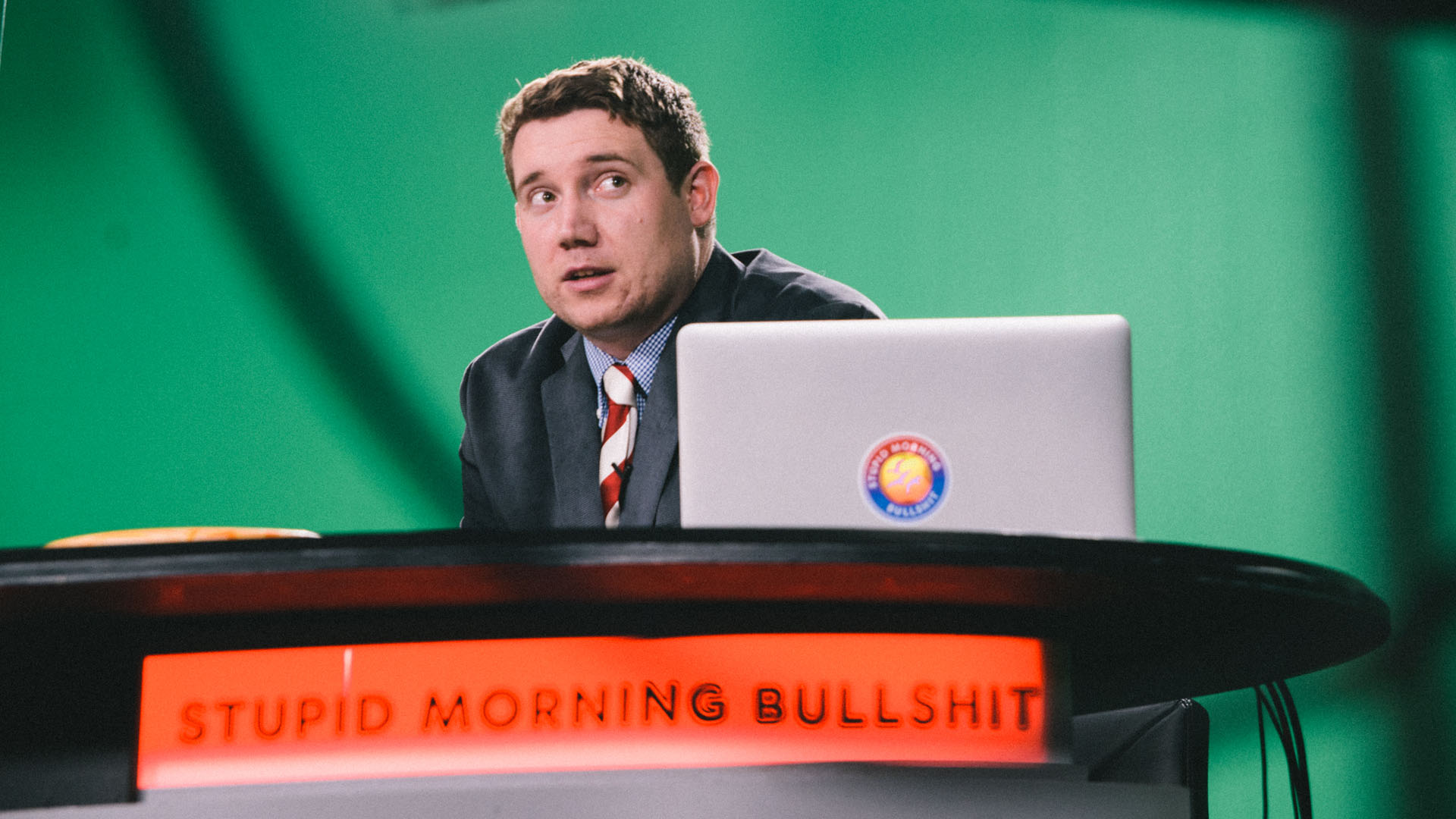 Stupid Morning Bullshit, October 2017 (Jonothon Mitchell)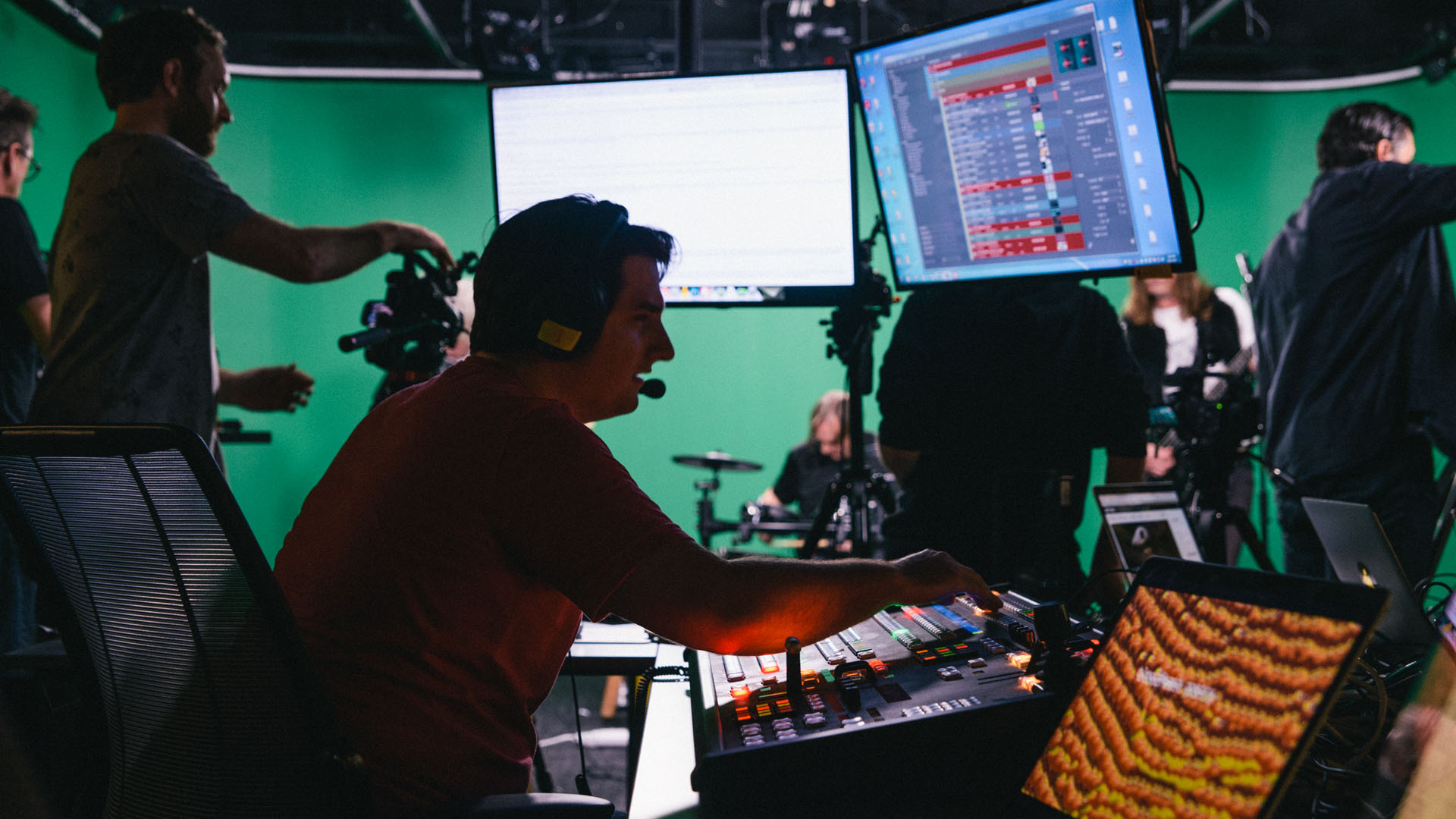 Max during the Melvin's on Bloodfeast. September 21st 2017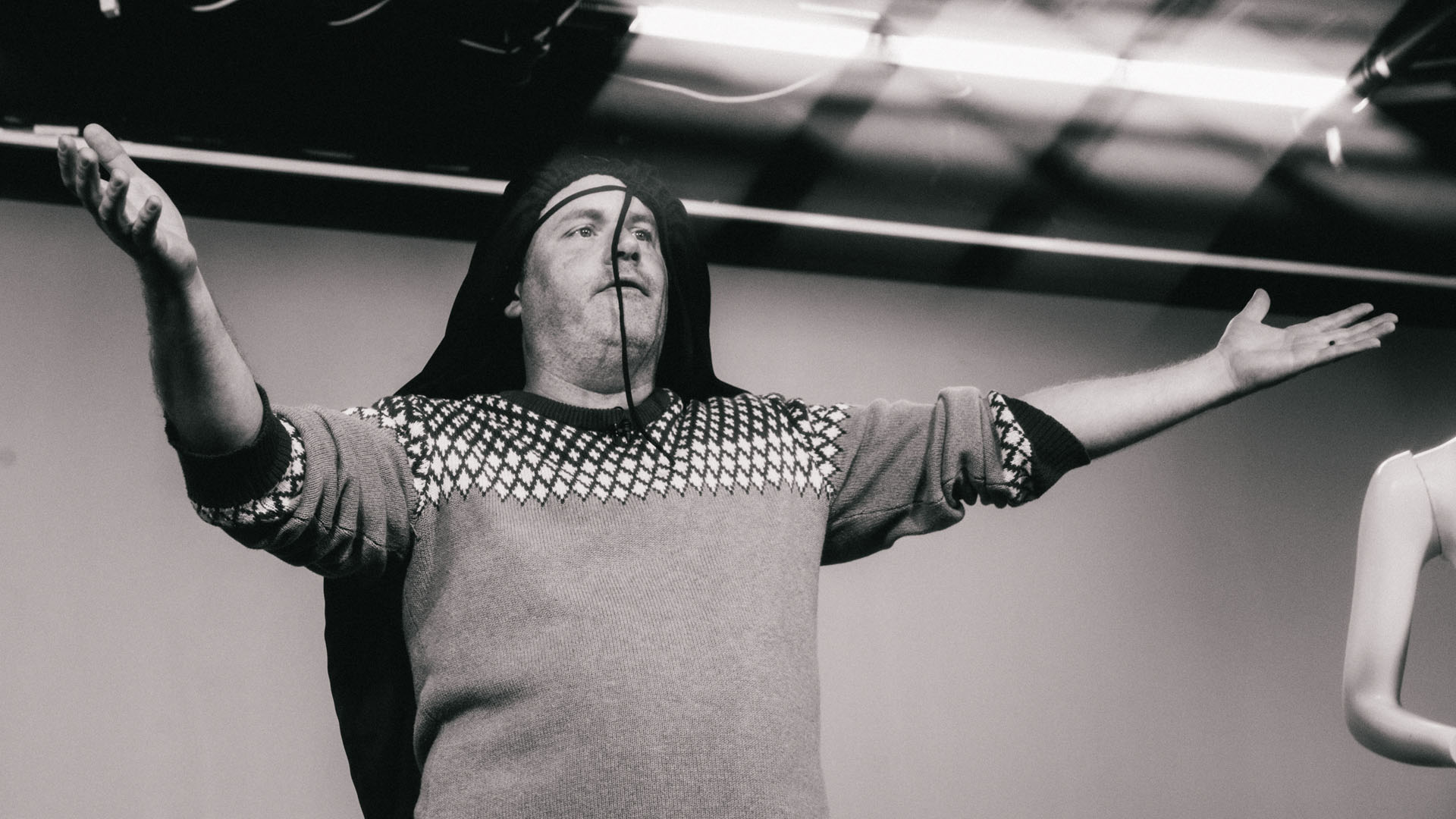 As Seen On Adult Swim, October 11th 2017 (Nick Gibbons)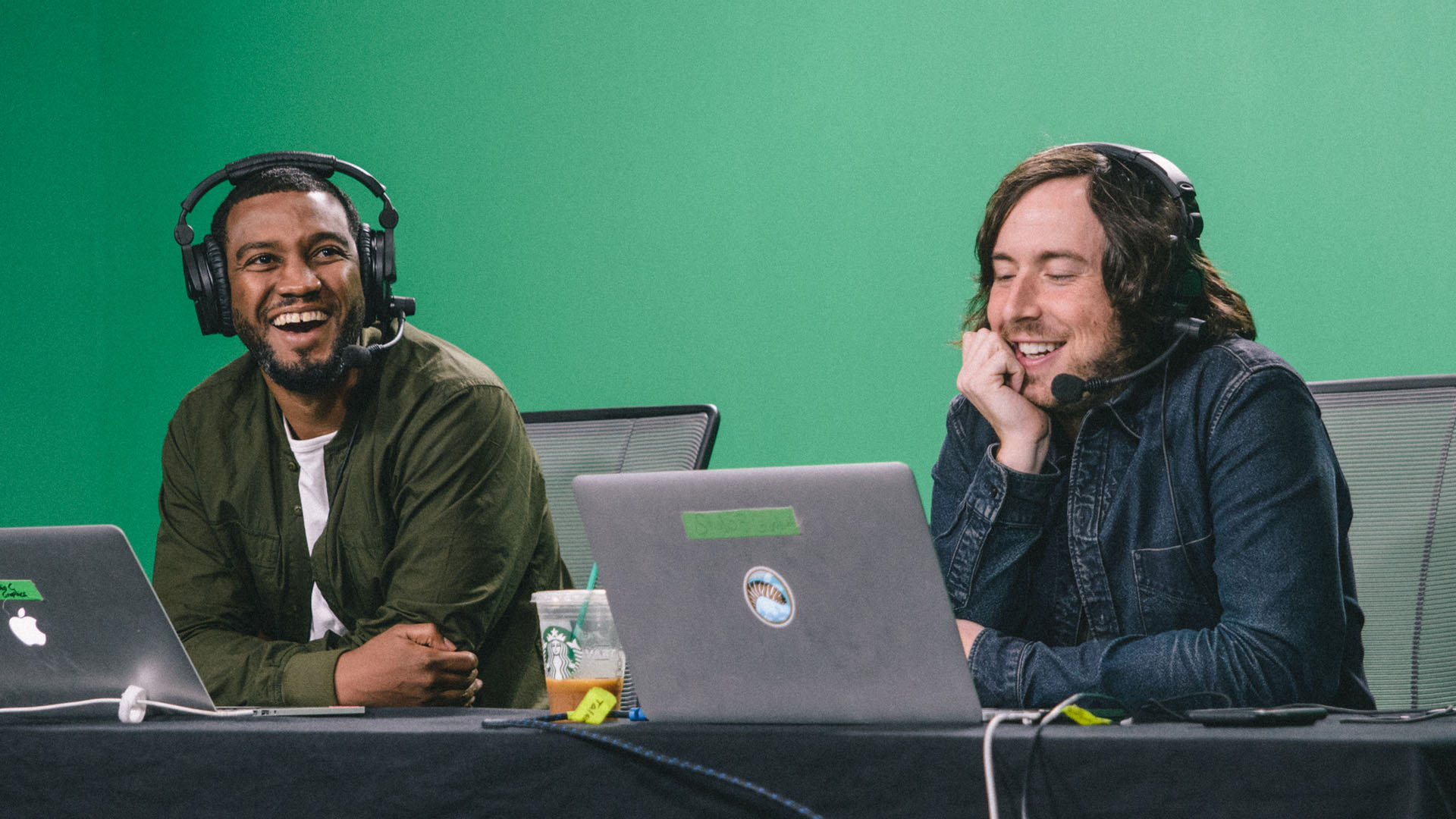 Walter and Cam enjoying a pitch on Development Meeting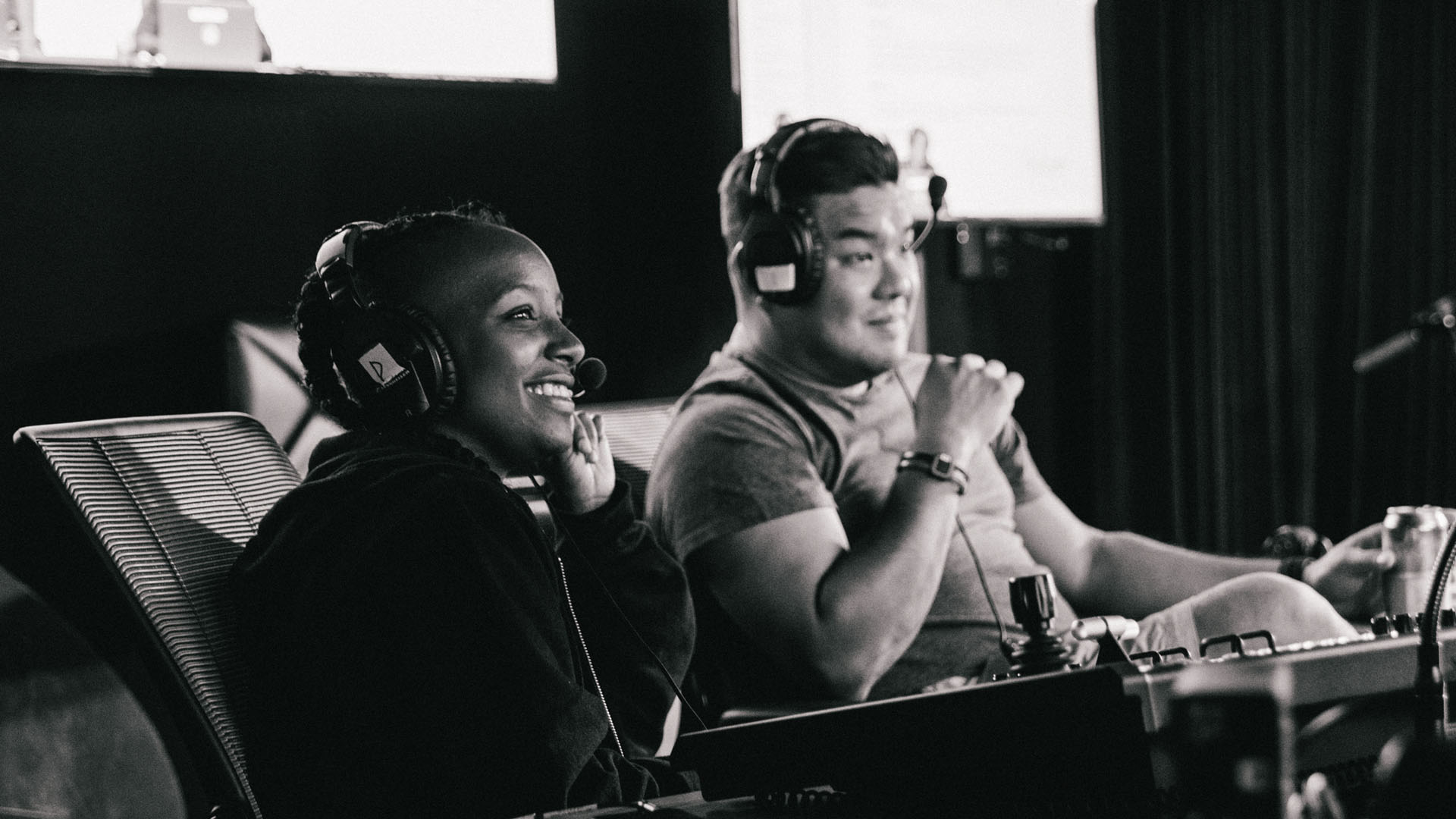 October 12th 2017, Choe and Jordy during a live Atlanta broadcast of Development Meeting.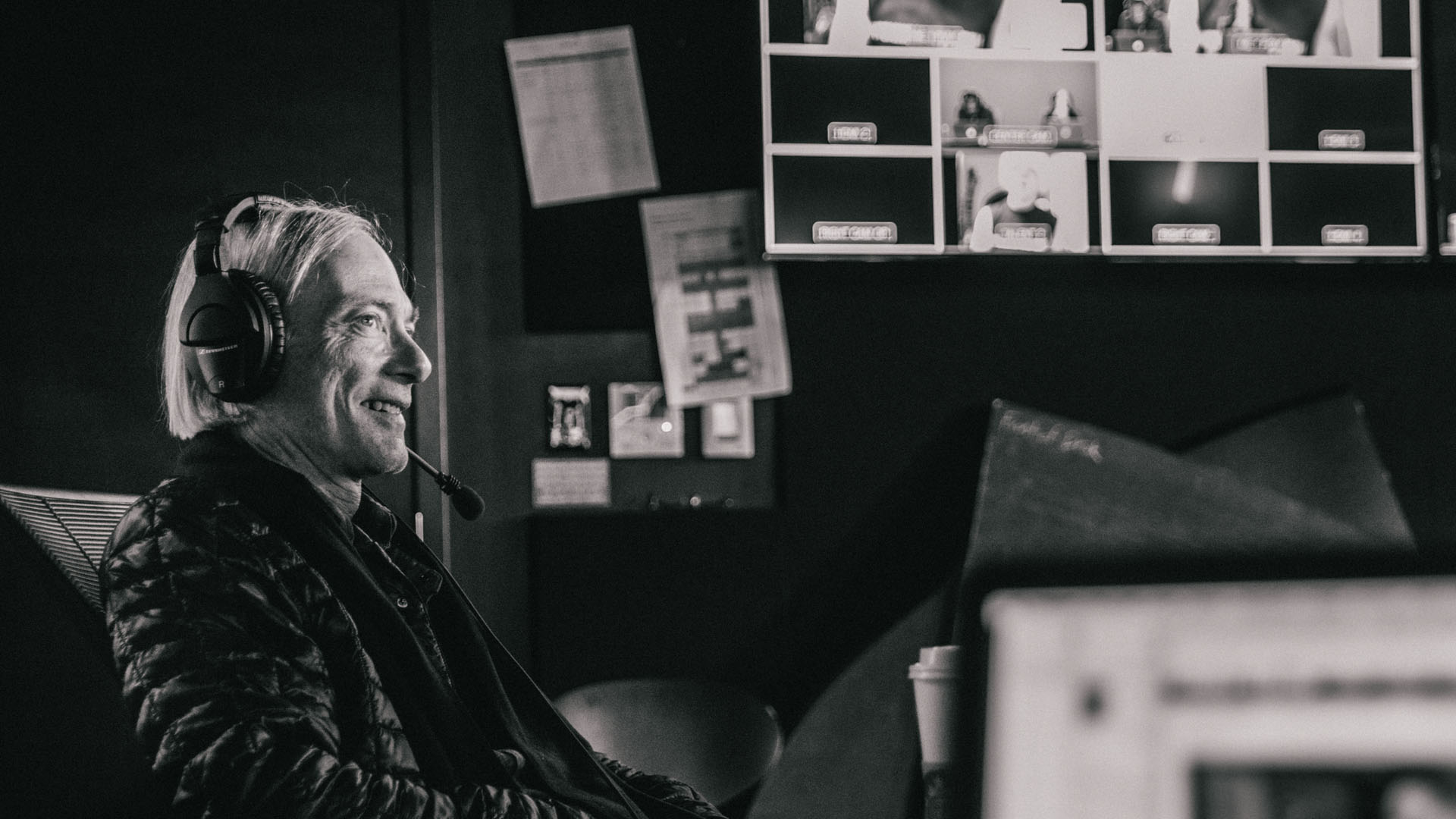 Mike Lazzo during Development Meeting live from Atlanta, October 12th, 2017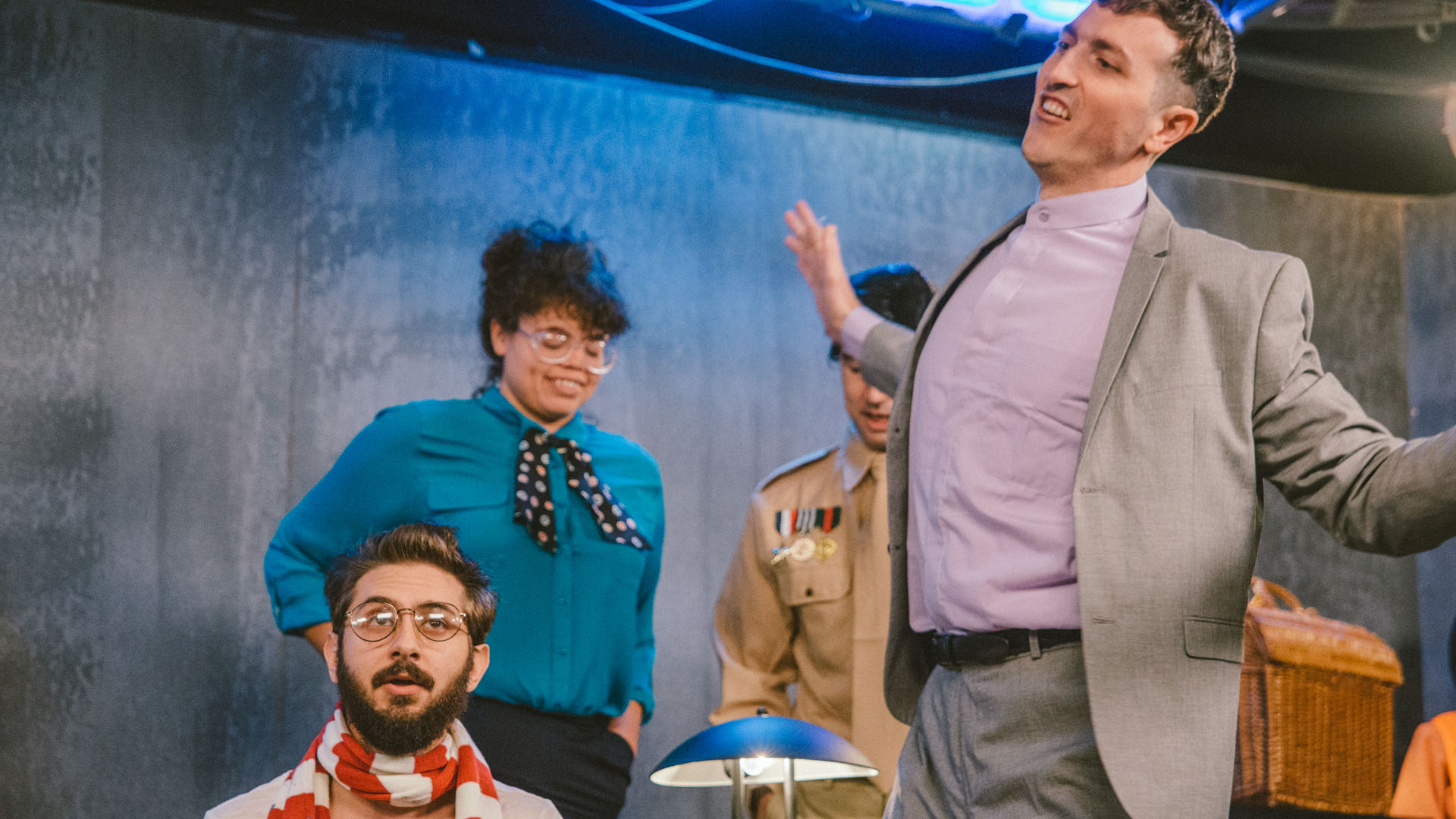 Cry of Mann first rehearsal, October 23rd 2017 (Alan Resnick, Robby Rackleff, Jessica Garrett, Ben O'Brian)