This game is absolutely going to kick your hard poly, neon-colored ass
Creative Kills Trailer:
Release Date Trailer:
"So when a game like DESYNC comes around, with its super sharp low poly look and stylized anaglyphic coloring, you've immediately got my attention."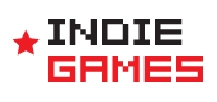 "I'm tired of gritty, grumbly first-person shooters. A game that mixes Tron's synth-y style and Bulletstorm's focus on creative kills, though? Now this I can get behind"

"It's utterly beautiful, very demanding and oh boy do I ever need it."