Rejected Garfields
It's the 35th anniversary of everyone's favorite chubby cartoon cat, Garfield! Every day, Jim Davis' beloved, lasagna-scarfing feline stars in thousands of newspapers around the world, but did you know that Davis considered (and ultimately rejected) a handful of other main characters before coming up with the cat that stole America's heart?


1. A Fat Italian Man

A fat Italian man named Tony was originally Jon Arbuckle's roommate, but after some trial and error, Jim Davis finally arrived at the tubby tabby Garfield, retaining the original character's now-notorious love of lasagna.
2. A Pencil Sharpener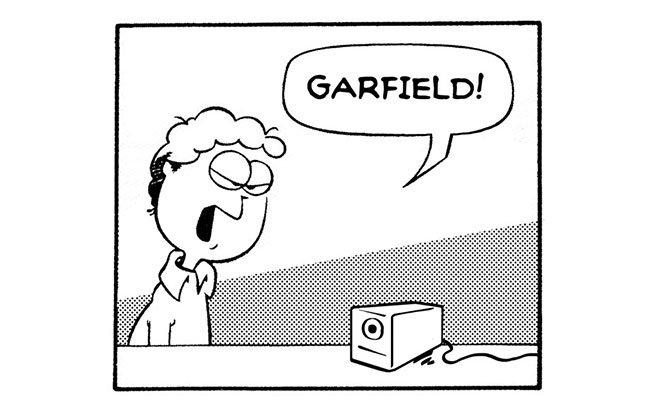 The expensive pencil sharpener that occupied the Garfield role early on represented a coveted object that, at the time, Jim Davis could not afford, and was also a harrowing examination of his deepest psychosexual fears. It was ultimately rejected because Davis didn't feel audiences would believe the sharpener truly hated Mondays.

3. A Sexy Maid

The mischievous orange cat we're all familiar with was originally slated to be a sexy live-in maid named Lisa; though Davis felt this version of the strip would have been popular, her upbeat, sensual presence only served to highlight the incredibly depressing nature of the rest of the fictional world.
3. A Contact Lens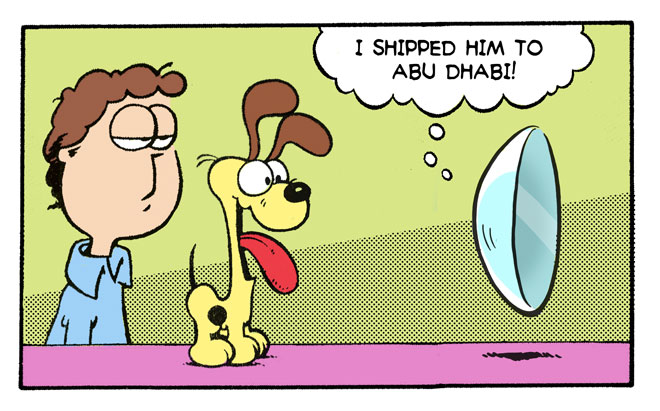 According to Davis: "Back in the '70s, I was weighing the pros and cons of glasses versus contacts and whether my relatively minor prescription really justified contact lenses. I thought Garfield could be a giant contact lens, but I couldn't decide between hard or soft, so I ultimately went with a cat."
5. A Cat With Huge Penis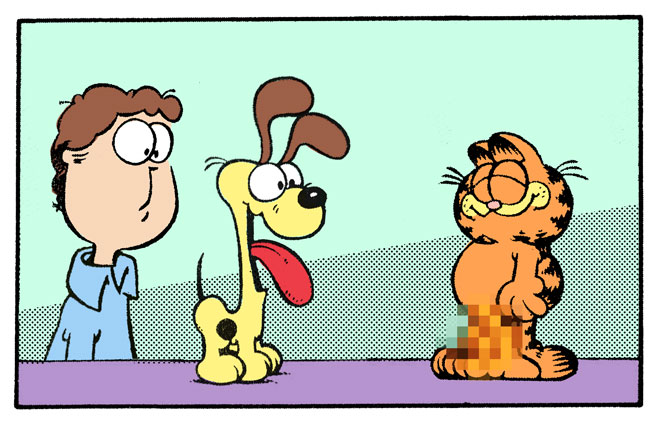 Few are aware of the huge influence counterculture comics artist Robert Crumb had on Davis' work, in particular Crumb's often pornographic Fritz The Cat, which inspired Davis to initially give Garfield a large phallus.