Meet Singles in Your Area While Running Your Daily Errands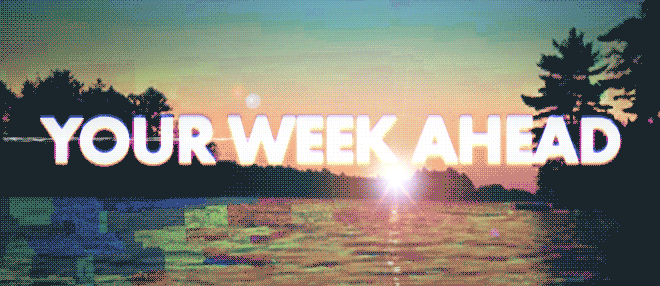 Monday
Need your car washed and also feeling super-lonely? KP Lube & Wash is holding a singles event in its customer waiting area, 4:30 – 7:30 PM. Unmarried and openly married car owners are invited to attend. Admission is free with oil change or KP's Deluxe Wash & Wax package. Maxwell House coffee served in small Styrofoam cups will be provided. Don't get your hopes up though. KP Lube & Wash has some attractive clientele but they're not the most giving in the bedroom.
Tuesday
Need some ham and also someone who'll just hold you, just for one night even? Gelson's Supermarket Deli Counter is holding a singles event from 10 to 11:30 AM. Meet fun-loving adults in your area who are unmarried, divorced, widowed, and a few whose spouses are missing and they don't want to say more. Admission is free with purchase of a half pound of Dietz and Watson Buffalo Turkey Breast.
Wednesday
Starting to wonder if you're one of those people who's just meant to be alone, and also, do you want to have sex with a prostitute? Modern Elegance Whorehouse is holding a singles event from 11 PM-2 AM. Chat up area singles, see if you can find a love-match, then after the numbers are exchanged and weekend dinner plans are made, go in the back to have intercourse with a prostitute in exchange for money. Admission is free with purchase of full sex with a Modern Elegance girl. To encourage more local women outside the sex industry to attend, Modern Elegance is offering every single woman who shows up a 100% guarantee that she will make it out unharmed.
Thursday
Worried that maybe love has given up on you, and do you have to give a baby up for adoption? The Caring Hands Adoption Agency is holding a singles event from 1-5 PM. After you turn your baby over to the hands of a loving couple looking to start a family, head out to the waiting area and meet other singles who've decided this is the only way because, financially, it just isn't the right time to raise a child. Juice boxes and animal crackers will be provided. This is a great one if you're looking for someone who's processing a great deal of guilt.
Friday
Feeling like your whole life is darkness because you're so lonely and do you have to go into the sewer to look for a lost street hockey ball? The Mole People are holding a singles event. There's no start or end time since it's all darkness in the underneath. Meet local singles who've decided the only place they belong in this city is in the endless rat-infested corridors of its underbelly. Attend this one if you like pale skin, but watch out for ferals.
Saturday
Need to dispose of a body and starting to wonder if the person you killed has it better than you because at least when the heart stops beating no one can break it anymore? The Stretch of Marshy Wetlands Twenty Miles Outside of Town is holding a singles event from 4 AM until sunrise. Meet other area singles who've just killed and have no choice but to dispose of the body before first light. No beverages or food provided, but someone's bound to have a flask to steady their nerves while tossing body parts into a wet shallow grave and asking for a sip is a great ice-breaker. Don't miss this one. These people know how to have a good time.
Sunday
Pretty much ready to give up and accept your life of solitude and are you at the point where you just don't want to even go outside? Your Apartment is holding a singles event from all day until all night forever and ever. Get to know your furniture, the blank walls, and the dead stare you give yourself in the bathroom mirror when you're sick of watching TV. Whatever's in your fridge will be provided. You might as well attend this one. Where else are you going to go?
Bob Powers is the author of several humor books, including Happy Cruelty Day! and You Are A Miserable Excuse For A Hero. Read his writing daily at Girls Are Pretty and follow him on Twitter at @bobpowers1.